Poki Time, a fish-focused eatery with a Hawaiian vibe, will open softly this Friday evening at 549 Irving, formerly the home of Mellow Mellow Tea Room and Blanc Cafe. A collaboration between Brenden Lam, his wife Tammy Nguyen, and Lam's childhood friend Quan Khuu, Poki Time will offer customizable bowls of Hawaiian-style diced raw fish with rice, sauces, vegetables and other toppings.
"We're going to try to keep it simple," said Khuu, who describes himself as a silent partner. "The In-N-Out type of deal where you don't have too many options, but you're able to customize everything."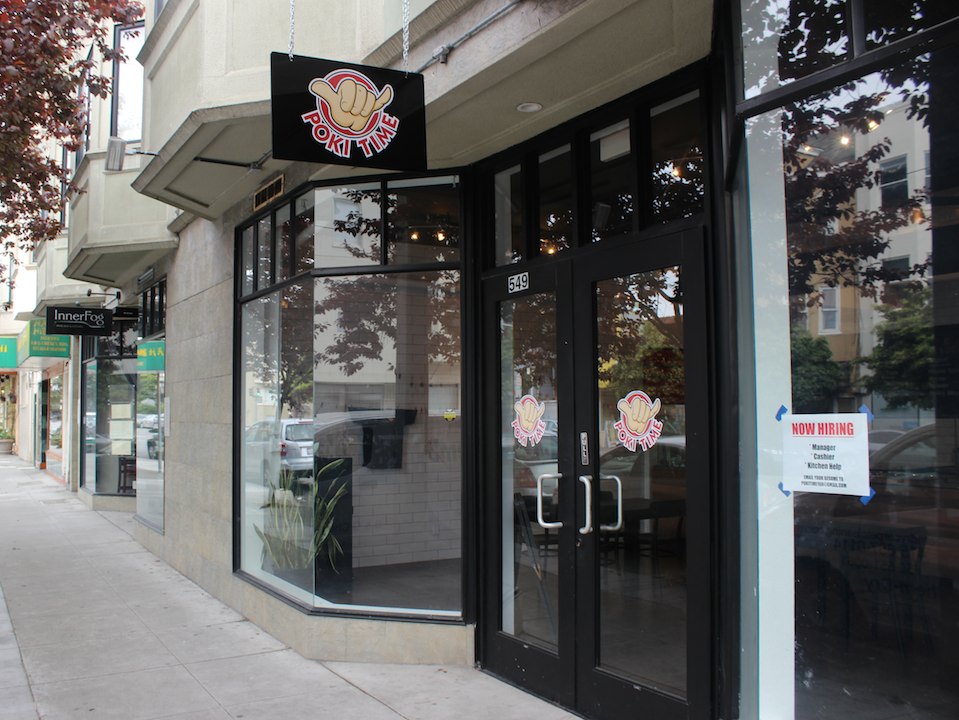 "We really believe it's going to be the next big thing: kind of like Chipotle, but Hawaiian-style," said Khuu. "I've known Brenden since middle school. He's more passionate about restaurants, so I just tag along." In addition to the Irving location, the partners have plans for a second Poki Time at 1143 Taraval.
Poke has been trending in both local and national food circles: Poke Bar is slated to open at Church & 15th, while one of the owners of the Embarcadero's La Mar may be opening a a poke restaurant in the Financial District. Southern California chain Poké Bar (unrelated to the Church Street restaurant) is also opening a location in The Market at 10th & Market.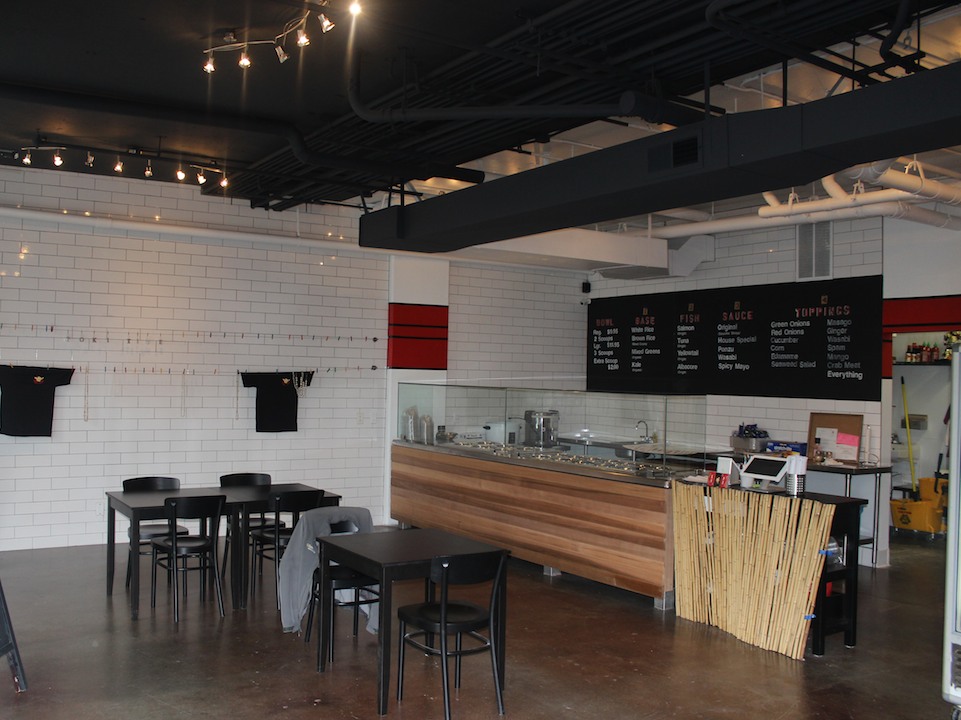 "We'll be one of the few that's going to be specializing in poke," said Khuu. "The other ones, they have poke on their menus, but we're taking it a little further. We feel that if we provide quality fish and organic ingredients and have it fresh, it's going to succeed."

Khuu and Lee made multiple trips to Hawaii before deciding to open the restaurant. "We do a lot of travels together: me, Brenden and our families," said Khuu. "After we did some research, we feel like it's the right time." To ensure quality, "we're going to go to Pier 45 and other vendors where we can purchase [seafood] direct," he added.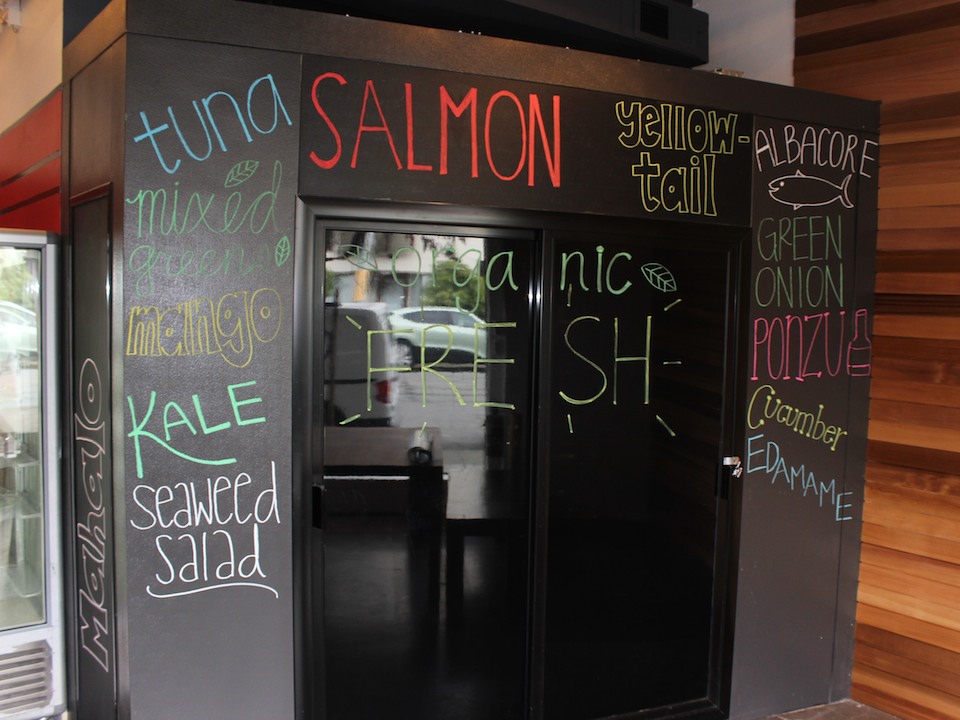 The owners plan to add seating for 20 to 30 customers, "but most of the time, poke is to-go," said Khuu. In addition to four fish options—salmon, tuna, yellowtail and albacore—customers can top their bowls with a choice of 13 ingredients like Spam, edamame, crab meat and mango. When possible, Khuu said, they'll serve organic ingredients; the fish's origin will appear on the chalkboard menu.
Apart from poke bowls, the restaurant will serve soft drinks and mochi desserts. Khuu said they're looking into adding delivery service after a few weeks of operation.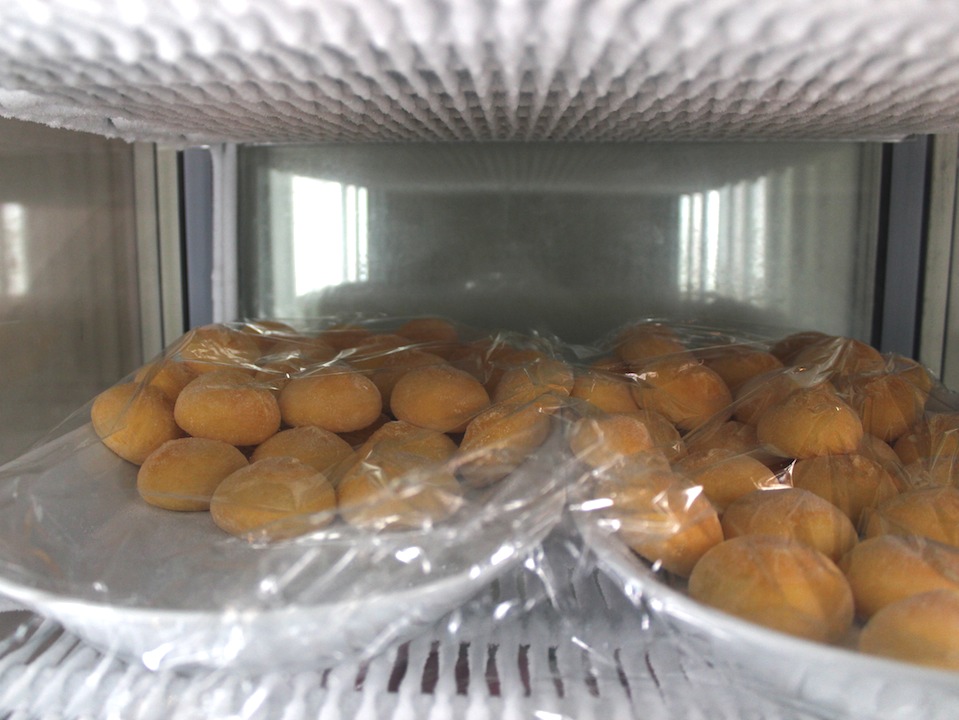 Although prior tenants haven't prospered at this location, Khuu said he's certain Poki Time will connect with the community. "The reason why the Inner Sunset is pretty cool is that it's very diverse," he said. "Students want to eat healthy, and people who work at the hospital are looking for alternatives. I think families will enjoy it as well."

Poki Time is located at 549 Irving between 6th and 7th Avenues. To find out what time the restaurant will open, check its Facebook page or call (415) 702-6333.