High above the frenetic city streets, full of shoppers shopping, tourists touring, and workers working, you'll find a new set of neighbors who are also busy as bees, and for good reason: they're actually bees. Hives are being kept on the rooftops of several SF hotels these days, from Union Square to Nob Hill to Fisherman's Wharf.
Michael Pace, general manager of the Clift Hotel in Union Square and chair of the Sustainability Committee for the Hotel Council of San Francisco, has spearheaded the effort to encourage city hotels to keep bees, as an environmentally friendly initiative.
The Clift first installed its rooftop aerie last May, with one queen and 10,000 bees. Today, it has 80,000 bees, and expects to grow the colony to 800,000 by early 2017. Local beekeeper Roger Garrison is in charge of installing and maintaining the hives.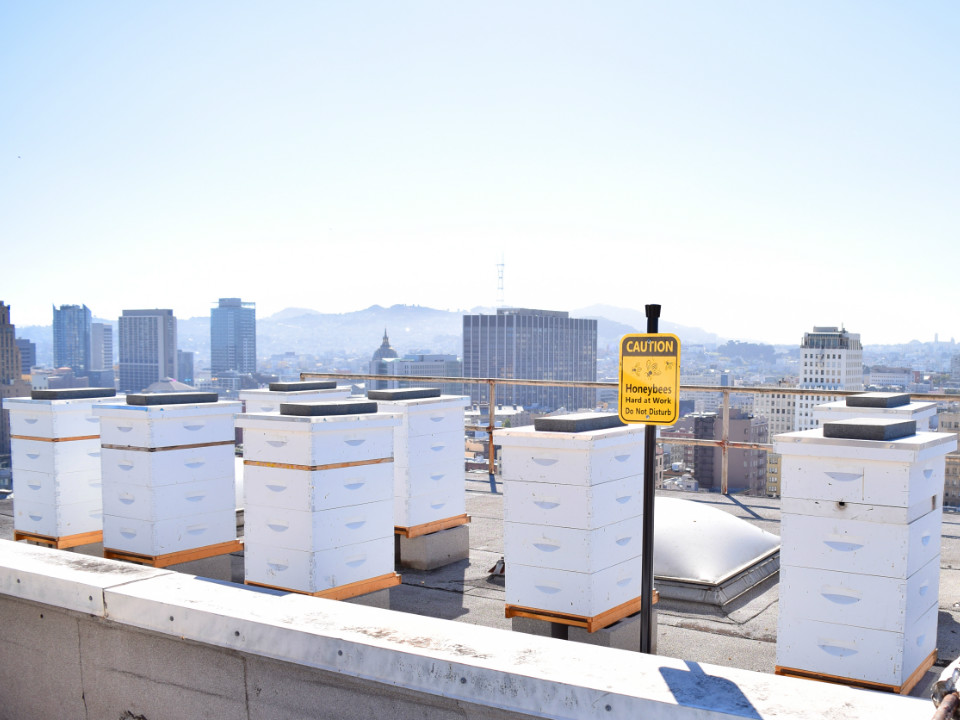 Beehives at the Clift Hotel. (Photo: Clift Hotel)
Seven other local hotels also have hives: The Fairmont San Francisco, Holiday Inn and Express Fisherman's Wharf, Marriott Fisherman's Wharf, Omni San Francisco, W San Francisco and Hotel Zetta. And two more are on the way. 
When he was considering ideas for sustainability, Pace thought, "What if we did something different? What if we did something with a little more heart and soul?" Aware of the well-publicized threats to honeybees, he wanted, in a small way, to help repopulate them.
People often ask, "Is there enough greenery? Is there enough pollen?" Pace's answer: "You'd be surprised." The bees find gardens and trees throughout the city to feed, and they tend to return to the same place daily.
Bees at the Fairmont. (Photo: Courtesy of the Fairmont San Francisco)
The Fairmont San Francisco was the first local hotel to install beehives, way back in June 2010, according to Melissa Farrar, its director of marketing communications. "[We] introduced the bees to the hotel to support the dwindling bee population, which Fairmont Hotels & Resorts as a brand has put a great deal of focus on and pioneered as a cause," she told us via email. 
The Fairmont has four hives, and beekeeper Spencer Marshall checks on them regularly. Guests and visitors can ask for a chef- or staff-led tour of the hives and garden, too.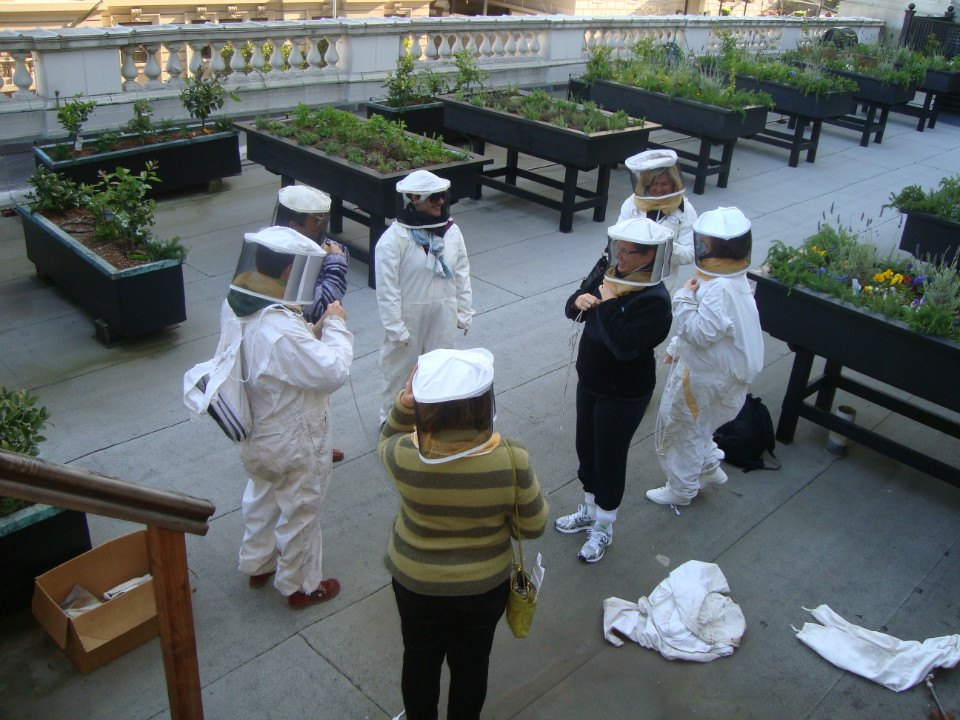 Bee tour at the Fairmont. (Photo: Courtesy of the Fairmont San Francisco)
Where there are bees, there's honey, and hotels do their best to make use of it and share it with guests. The Fairmont's Bee Sustainable Program—with more than 20 participating hotels around the world—uses honey in everything from food to spa treatments. The Fairmont San Francisco even brews its own honey beer, and plans to release a new honey pale ale soon. 
To make use of its homegrown honey, the Clift is introducing some new honey cocktails, including the 49er Tea Time with black tea-infused Cyrus Noble whisky, honey syrup and lemon juice and the Peerless Purple, with lavender-infused No. 209 gin, honey syrup, lemon juice and lavender bitters. The new drinks will roll out next Monday, March 28th. 
Clift chef Thomas Weibull also uses honey in some dishes, such as the compressed watermelon salad (on the hotel's small bites menu) and chef's pintxo platter (on the happy hour menu).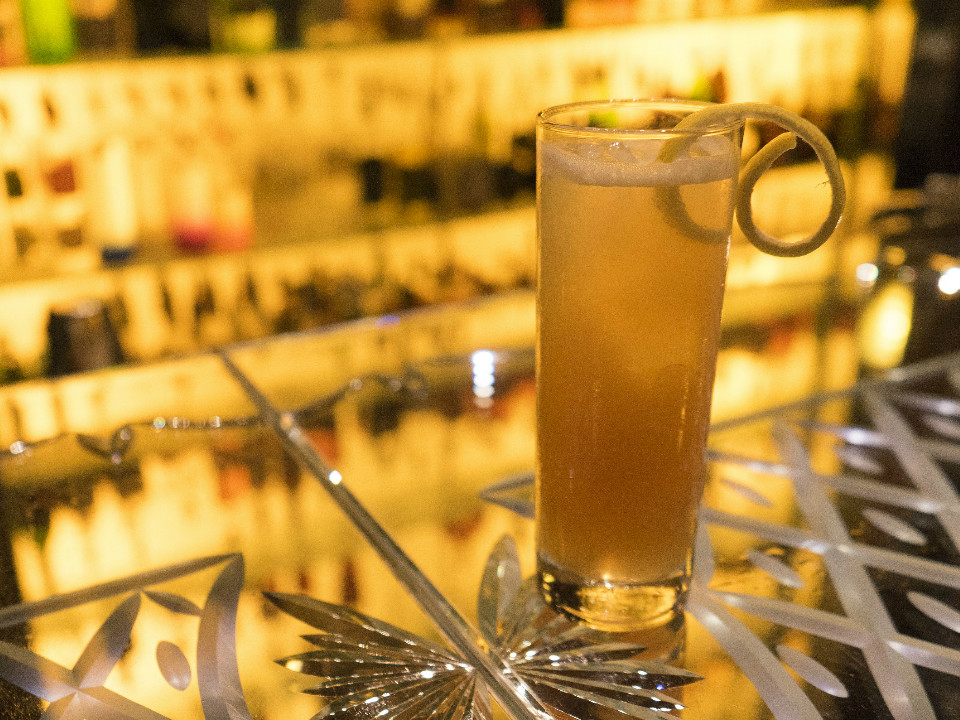 The 49er Tea Time cocktail at the Clift Hotel. (Photo: Clift Hotel)
Both the Clift and Fairmont also have rooftop gardens. The Fairmont's chefs use house-grown herbs and fruit in the kitchen, while the Clift has dedicated plants on a second-floor terrace for its cocktail program. "Mixologists tell us what they need, and we grow it," Pace said.