If you're a fan of classic arcade games, you may be a regular at Brewcade or eagerly awaiting the upcoming Emporium SF on Divisadero. But there looks to be another San Francisco bar/arcade in the works, this time in SoMa, where a business permit and liquor license have been filed for a location of Coin-Op Game Room at 508 4th St., formerly home to the restaurant, bar and lounge Drake.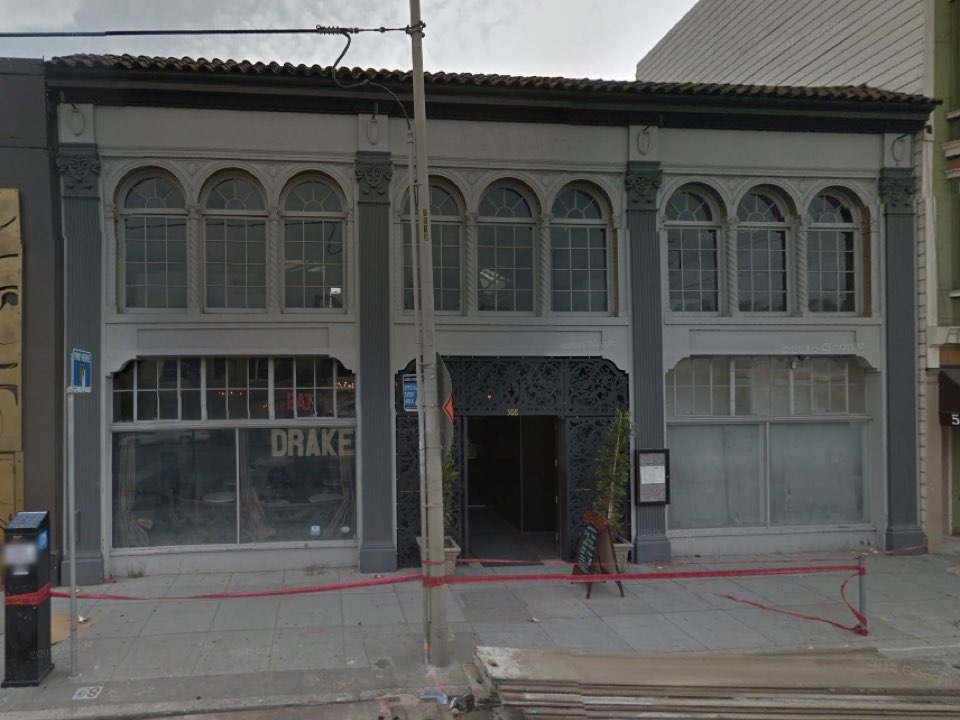 508 4th St. (Photo: Google Maps)
Coin-Op Game Room opened its first location in the fall of 2013 in San Diego, with 25 classic arcade games and two pinball machines. "We focus on the Classics, with over half of our floor dedicated to games from the early '80s," the company boasts on its website. Games like Pac-Man, Mortal Kombat and Duck Hunter cost 25-50 cents each, and are all free every last Sunday of the month.
In addition to expanding its gaming selection in SoCal, the company, owned by Roy Ledo and Hassan Mahmood, brought its game room concept to a 5,000 square-foot second location in downtown Sacramento last May. There they have more than 40 arcade games, as well as some low-tech options like Connect Four and Giant Jenga.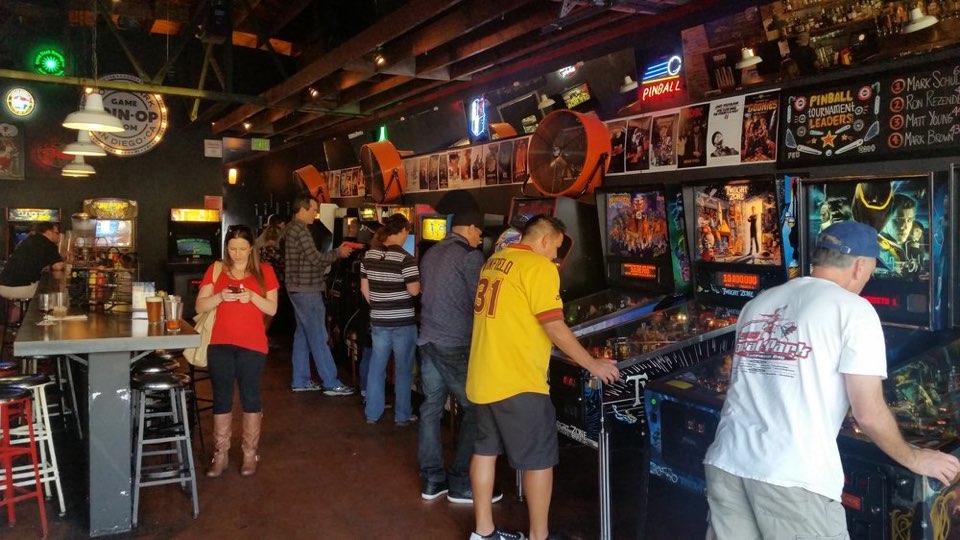 Coin-Op Game Room San Diego. (Photo: Jay C./Yelp)
With co-owner Mahmood hailing from well-regarded San Diego craft cocktail bar Lion's Share, we hear Coin-Op's nourishment isn't an afterthought. Each location offers a full bar and an eclectic mix of bar snacks to keep competitors fueled. Down in San Diego, the focus is burgers and hot dogs, while the Sacramento game room is known for its pizza. 
Both strictly 21-and-over venues host public events, including gaming tournaments and family days, as well as private parties.
The folks at Coin-Op Game Room aren't the only out-of-towners looking to cash-in on the city's rec room nostalgia. SPiN, the ping-pong bar that's grown a cult-following in NYC, should be debuting at Third and Folsom this spring. And, as we've noted, Danny and Doug Marks, who have two Chicago arcade bars under their belts, are aiming to debut another gaming destination in the former Harding Theater on Divisadero, complete with classic arcade and pinball games, plus pool, air hockey, and foosball. 
We've reached out to Coin-Op Game Room and will share the specifics of their plans for 508 4th St. as soon as we hear back, so stay tuned.