Books & Bookshelves, on the corner of Sanchez and 14th streets, sells exactly what you might guess. It's been in the tree product business for over 30 years, and for all those years, owner David Highsmith has stood behind the counter greeting, advising, and chatting with customers. 
The first half of the store is stocked with a huge variety of unfinished wood furniture. The store, of course, specializes in bookshelves, but also sells bureaus, desks, chairs, and can custom-make just about anything. Towards the back of the store are the books. They're mostly poetry, but there's a smattering of fiction, history, and other genres as well. Books & Bookshelves also sells paintings by local artists, including some by Highsmith's daughter, Alyson.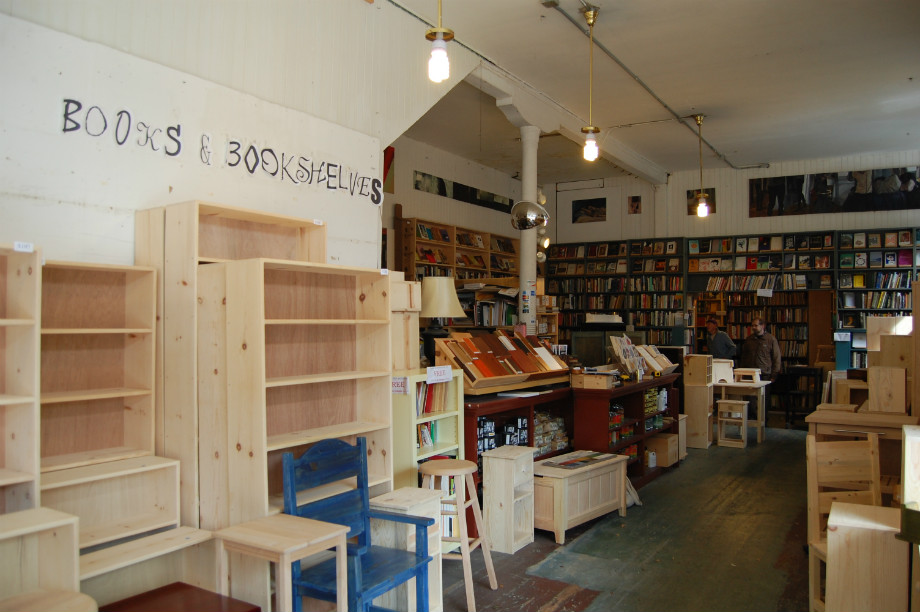 The furniture is sold unfinished, but for an extra charge, Books & Bookshelves will paint or stain any piece. The store has a finishing shop that is run by Highsmith's wife, Grace, and if you're more of a do-it-yourself type, Books & Bookshelves also sells a wide variety of paints and stains.
After moving to San Francisco in 1975, Highsmith started working at the book store that would eventually become Books & Bookshelves in the early '80s. The shop was originally run by a six-person collective, and each member worked one day a week for free. After the partnership dissolved, Highsmith became the sole owner. Unable to work full-time for free, Highsmith experimented with different ideas to supplement used book sales, eventually settling on the idea of selling bookshelves.
"Whenever I would reorganize the store," explained Highsmith, "I would sell the old bookcases. I'd put one or two in the front of the store and they would always sell immediately. So that sort of led the way [and] we just started building bookcases."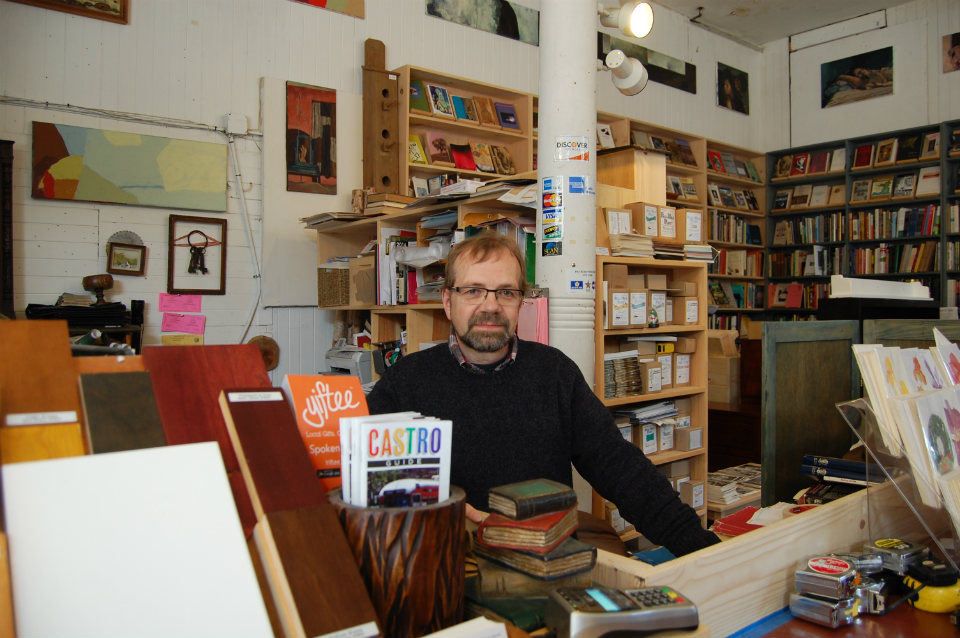 Owner David Highsmith.
In the early days, Highsmith built the bookshelves himself in a partitioned-off space within the store. He had little experience in carpentry. "To learn to build furniture," he said, "you just have to buy a few tools and figure out how they work. And try not to injure yourself too much in the process."
Eventually, building bookshelves and running the store became too much to manage for Highsmith, so he began hiring local woodworkers.

The shop grew and expanded to multiple locations, including stores on Market Street and in Hayes Valley. At one point, Highsmith was building and wholesaling to 16 other unfinished furniture stores throughout California. He estimates that he's sold 100,000 bookshelves in his 30 years in business, but things have since slowed down somewhat.
"It's a mature industry. We've gone through a lot of changes and permutations through the years, but we've shrunk back to the original mom and pop formulation," said Highsmith. However, he assured us that he'll be in business for at least another 20,000 bookshelves. "Everybody has some storage needs that shelving can address."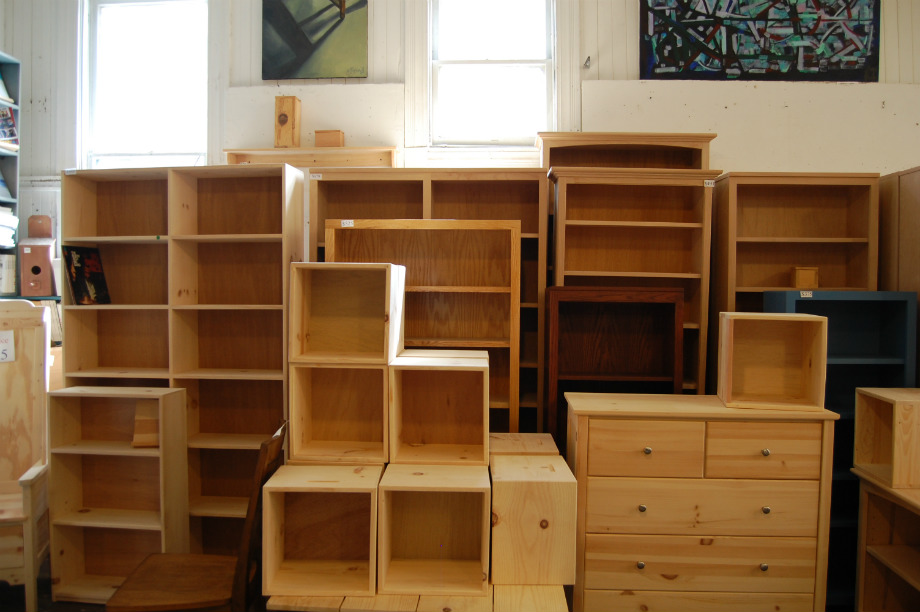 The store's focus on poetry comes from Highsmith's own background. He worked as an editor at a number of small presses that published poetry, and is a published poet himself, with over 300 pieces published.
Over the years, Books & Bookshelves has published 75 small books of poetry, and the store attracts many neighborhood writers and poets. However, according to Highsmith, many of the neighborhood's poets and artists have left the area. 

Highsmith's interest in books and bookshelves extends beyond his shop on Sanchez St. He is planning to create a Wyoming-based writer's camp, complete with six cabins made of scrap wood from furniture projects. He also plans to plant a permaculture garden and a tree farm.
"What we are hoping to do, eventually, is to be able to say whenever anybody buys a bookcase or a few bookcases, then we'll be planting a tree to replace it," said Highsmith.  
During his 30 years in business, Highsmith says he's seen a lot of change in the neighborhood. "We've lost a lot of our regular customers, who've been forced out ... People we've known for many years," he said. But, on the brighter side, "The economy has provided us with new ones ... people moving in. We're getting to know them, they're nice people, too."
"They have different needs," he noted. "They see us differently, they didn't grow up with unfinished furniture stores, so they're not familiar with the concept. They think of us as some quaint remnant of a bygone era."
But, he says, he isn't the only one with a long memory in the neighborhood. "We have a number of people who came in [with] their parents [as] babies and now they're customers," he said. "I've been here long enough that older people stop by and, even though I'm in my 60s, they will inform me, as a newcomer, as a young whippersnapper, what things were like when they lived here in the '30s or '40s."
Books & Bookshelves is located at 99 Sanchez St. and is open seven days a week from noon to 7pm.