After months of quiet, something's brewing inside 646 Irving St.: Tea4U is moving ahead with plans to open a bubble-tea shop between Amazing Fantasy comic books and Naan N'Curry. The Planning Department suspended the owner's work permit last July regarding an improper change of use, but workers have been seen renovating the space in recent days. 

The space, formerly a photo shop, "was converted to restaurant use without proper notice," according to a Planning enforcement note. Since the permit was reinstated in February, the space is "now being converted to limited-restaurant" at an estimated cost of $50,000.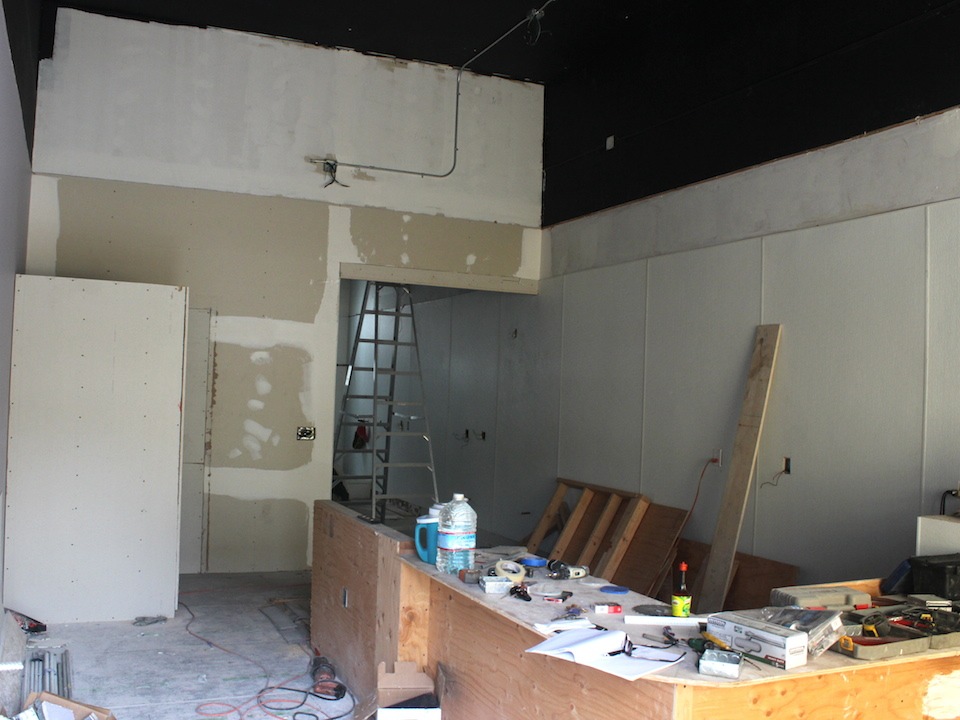 Work inside 646 Irving resumed in March after the permit was suspended.
Tea4U is one of three tea shops that were slated to open last year in the Inner Sunset: across the street at 647 Irving, the former home of Irving Variety, the eastern half of the newly subdivided space was scheduled to be the new home of Mi-Tea, a bubble tea shop. 
Since the final renovations to that building were finished, Mi-Tea's construction permit has expired and its windows remain covered in brown paper. San Francisco Women Artists moved into its new gallery space in the western half of the building in July 2015.
At 839 Irving, refurbished tile, work crews and new paint signal that Honey Creme is moving closer to opening its doors, finally delivering on a "coming something sweet" sign that's hung in the window for more than a year.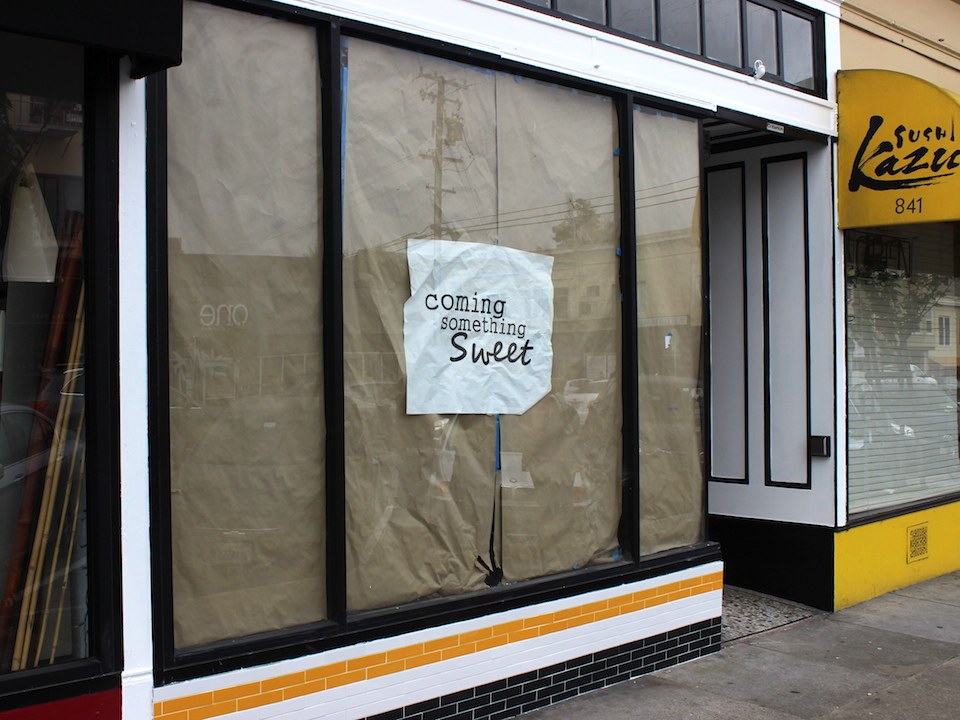 When it opens, the confectionary will be Honey Creme's first US location; the chain already has 26 locations throughout China and Southeast Asia. Planning has approved the owner's permit to make the space over for a limited-use restaurant, but it has not yet granted a formula retail permit, which is required for all companies that operate 11 or more locations worldwide. 
[Update, 2:19 pm] According to a note we received from Planner Wayne Farrens, Honey Creme had 5 locations when it applied for its permit last year. As a result, "Conditional Use is not required for this location," wrote Farrens. "The original approval remains in place unless the permit were to expire or be revoked for some reason," he added.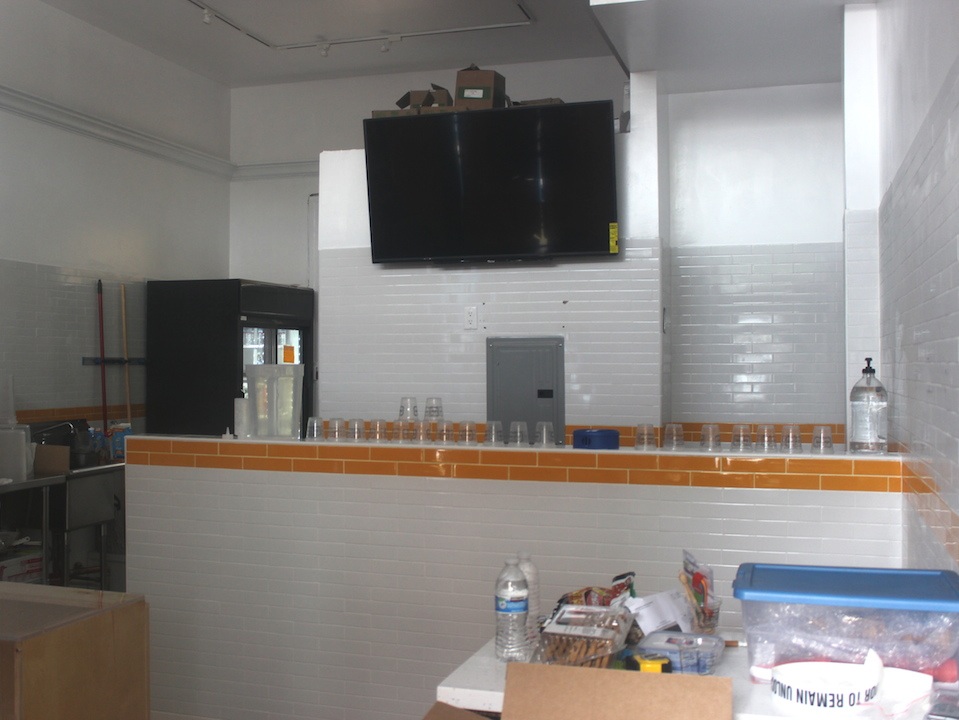 The Irving St. Honey Creme will be the chain's first US location.
Around the corner at 1309 9th Ave., Howard's Cafe is a neighborhood favorite, but a recent crowdfunding campaign suggests that its popularity is fading.
According to its GoFundMe page, the diner has "fallen under financial hardships," and "the appeal of home style cooking in our newly gentrified city has made it extremely difficult for Howard's to keep its doors open."
Before throwing in the towel, Howard's owners "are reaching out to the community that we have served for so long to see if the appeal is still there." So far, 70 people have contributed a total of $3,680 toward a goal of $50,000. 
Photo: Google
If the campaign reaches its target, the funds will be used "to return Howard's Cafe to its cozy, home-warming hospitable self, with minor improvements to the interior while still keeping our old school feel."
As we've previously reported, fast-casual eatery Lemonade has applied for a permit to open "Lemonade Cafe," a full-service restaurant inside the 5,640 square-foot former home of La Boulange de Sunset at 1266 9th Ave.  If approved, the $235,000 renovation would be completed before the end of the year, owners said.
On Thursday, the Planning Commission will vote on whether to approve Lemonade's application to establish a restaurant on the 2,855 square-foot site of the former La Boulange de West Portal (16 West Portal Ave.). According to the application, "there will be no exterior building expansion; all work will involve interior tenant improvements and façade changes." 
The Commission's preliminary recommendation is to approve the application with conditions; we'll post an update after the vote.