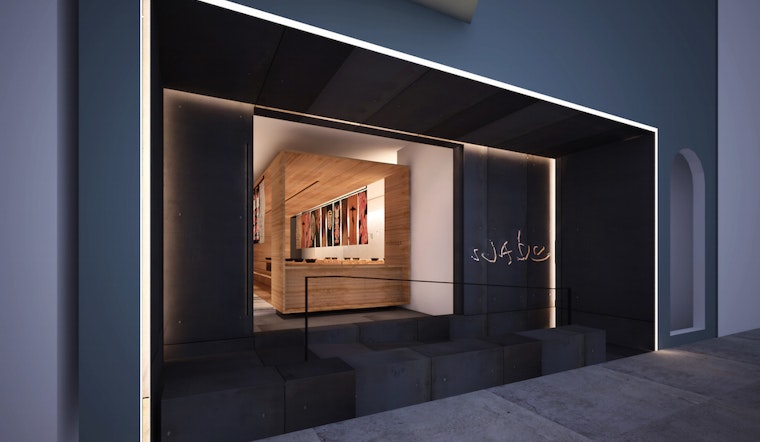 Published on April 29, 2016
Behind the boarded-up windows at 2151 Lombard St., construction is underway for a new Japanese hot pot restaurant. Called Nabe II, it'll be the second location of Inner Sunset favorite Nabe, which opened at 9th and Irving in December 2012. 
Like the original, Nabe II will serve nabemono-style hot pots, with a variety of meats, vegetables, and noodles that can be cooked in a choice of hot broths, from kimchi to spicy miso. It will also offer some Japanese snacks, like gyoza dumplings and edamame.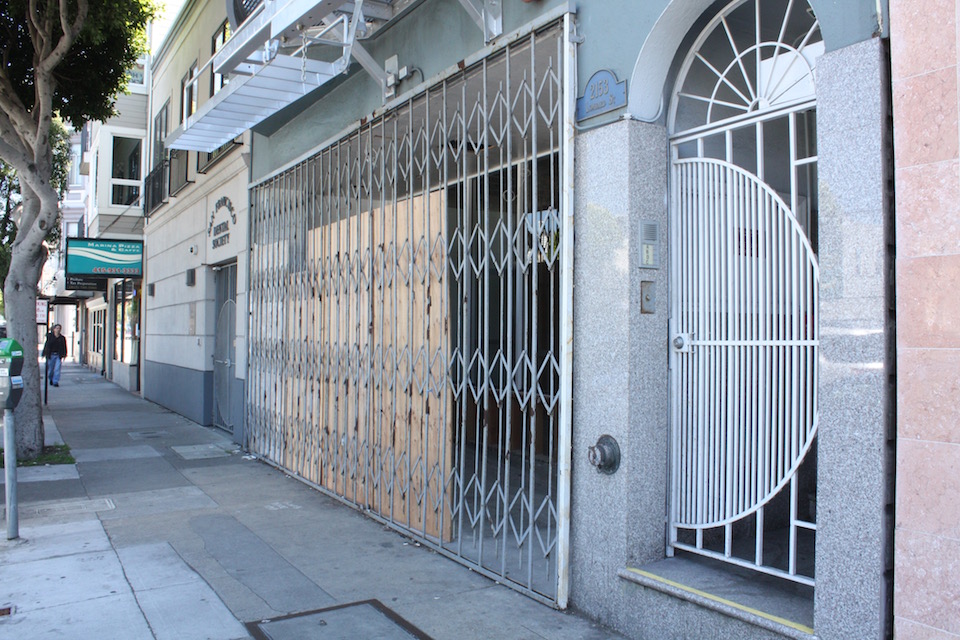 The gated and boarded-up facade that will become Nabe II. (Photo: Nick Madden/Hoodline)
According to Alan Tse, Nabe's designer, the expansion has been in the works since last summer. Nabe II will have the same design concept as the original, and will be completed soon. "We are aiming for construction to be done in one month," Tse said.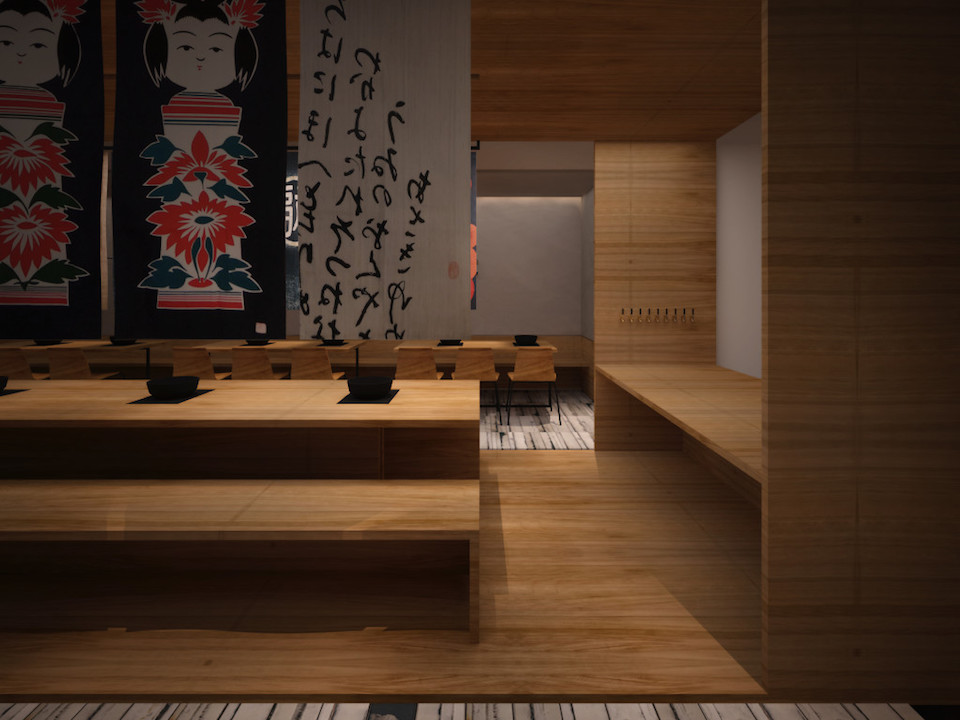 A rendering of Nabe II's interior. (Image: via Alan Tse)

According to Tse, the new location will feature an open floor plan, with lots of communal seating and floor-to-ceiling glass entryway doors that will be open year-round. To combat the foggy climate, a ventilation system will be placed throughout the entire restaurant, to keep the interior at a stable, comfortable temperature.
The concept for Nabe II will have a design that is very approachable," Tse said. "We pushed the entire dining area back away from the front doors, in order to keep the doors open in any type of weather and keep the customers comfortable."
A rendering of Nabe II's pushed-back dining area. (Image: via Alan Tse)

Nabe II will offer a communal dining experience, with no single hot pot seating. "I never liked the look of a solitary hot pot on a counter that was only available for one person," Tse said. "I wanted the design to resemble a Japanese street restaurant, with a very open and communal feel."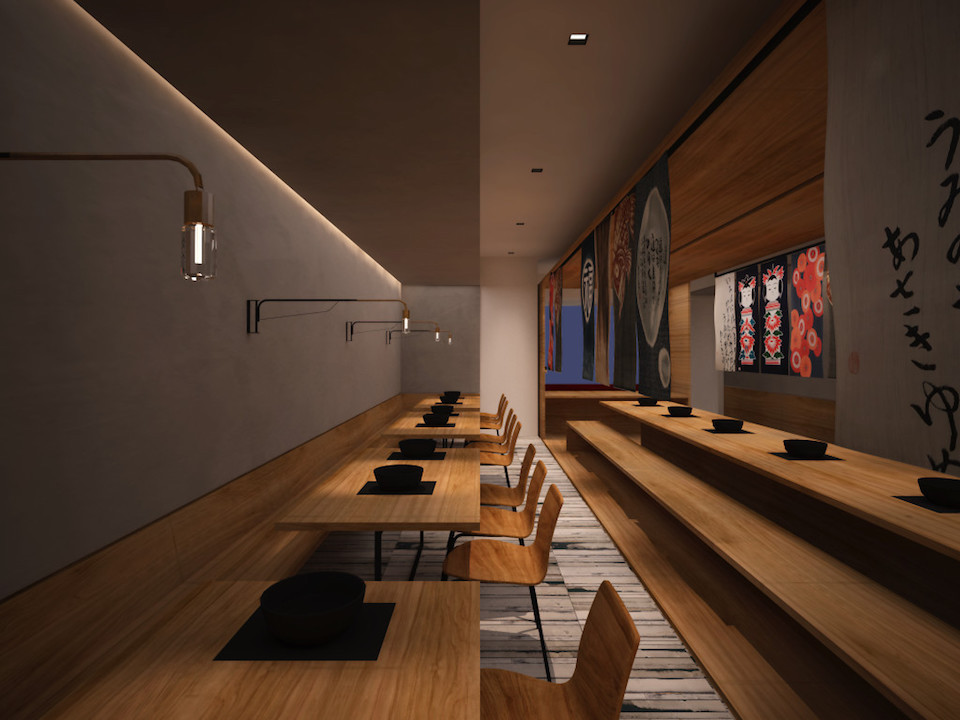 Design concept of the communal dining at Nabe II.  (Image: via Alan Tse)

According to Tse, Nabe II will aim to expand upon the success of the original location, by offering a unique experience to diners. "We are offering more variation," he said. "It won't be your average shabu-shabu restaurant."