Portable shower provider Lava Mae has been planning to bring one of its hygiene buses to the DMV for over a year, and this Saturday, those plans will officially bear fruit. Starting this weekend, a Lava Mae vehicle will be parked on Baker Street, between Fell and Oak, from 10am to 3:30pm every Saturday. 
Lava Mae offers regular shower and toilet services at seven different locations across the city. Each location is at or near a non-profit that Lava Mae partners with, along with a fire hydrant from which it sources its water. "Showers on wheels won't solve homelessness, but they do fill a massive gap in available services," their website states. "We deliver our service in partnership with other nonprofits to help people access a broad spectrum of services."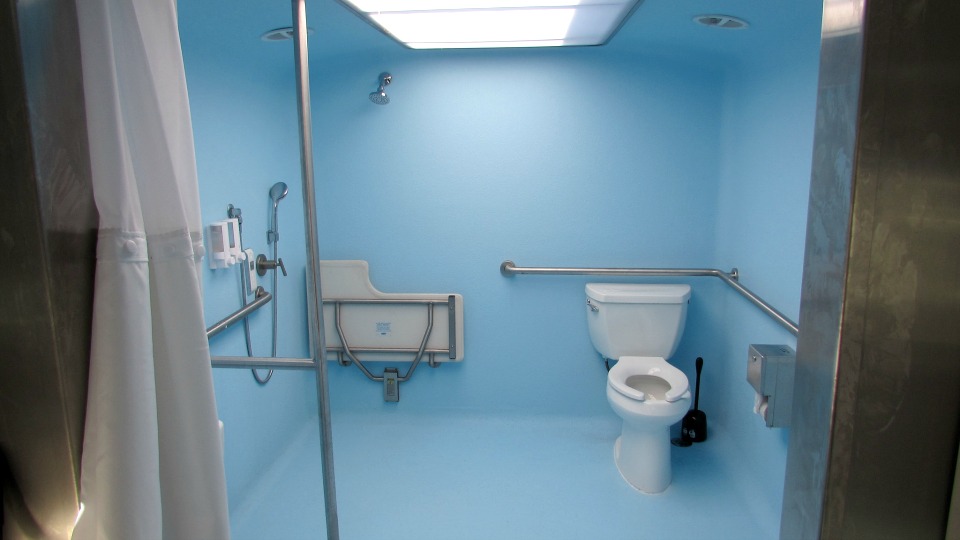 The interior of one of Lava Mae's shower buses (Photo: brunosaurus/Flickr)
A pilot test run for the DMV service took place earlier this year, many months of planning and applying for permits. Leah Filler, Director of Global Community Engagement at Lava Mae, attended numerous neighborhood association meetings to talk with residents about the buses and the services they provide. 
One of the biggest hurdles Lava Mae had to face regarding the new location was the lack of brick-and-mortar non-profits to partner with in the area.  In the end, the shower service teamed up with homeless outreach organization Taking It To The Streets. "Kids in their program will be helping us run the shower service, taking on our volunteer duties which include intake, sign-ups, cleaning, time monitoring, etc," Filler told us in January. "They will also help disseminate flyers and round up folks in the neighborhood for showers."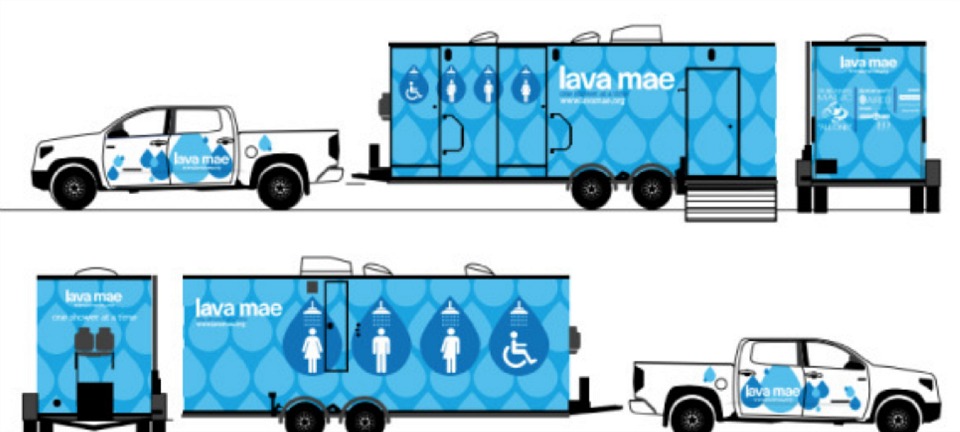 Image: Lava Mae

This Saturday, all that hard work will be coming to a head. And with this new location comes a new shower trailer. "We are launching a shower trailer to add flexibility to our fleet," Filler explained. "it should be easier and less costly to maintain, and can also be customized." This particular trailer has three showers inside (instead of the two that converted Muni buses have), but is also shorter in length. 
The new trailer will be open to the community from 10am to 3:30pm every Saturday, starting this week. If you'd like to volunteer or otherwise get involved with Lava Mae's latest shower service, you can find more information here.