The team behind 2008's award-winning Harvey Milk biopic Milk, screenwriter Dustin Lance Black and director Gus Van Sant, will be returning to the Castro to film a new project: an ABC miniseries, entitled When We Rise, that follows three of San Francisco's LGBT leaders through the '70s, '80s, and beyond.
According to Variety, the series will star Guy Pearce (Memento) as AIDS Memorial Quilt founder Cleve Jones (who was played by Emile Hirsch in Milk). Mary-Louise Parker (Weeds) will portray Roma Guy, former public health commissioner, and Rachel Griffiths (Six Feet Under) will play Guy's wife Diane, a social justice activist and HIV/AIDS nurse. The two women were co-founders of the San Francisco Women's Building.
Cleve Jones informs Hoodline that Jonathan Majors has been cast as the younger version of Ken Jones, an African American Vietnam War Veteran. The actors filling the roles of the older version of Ken Jones and Cecilia Chung, a transgender activist and community organizer, have yet to be announced.
In development since 2013, When We Rise is a period piece that "chronicles the personal and political struggles, setbacks and triumphs of a diverse family of LGBT men and women who helped pioneer one of the last legs of the U.S. Civil Rights movement, from its turbulent infancy in the 20th century to the once unfathomable successes of today." The eight-hour miniseries kicks off with the 1969 Stonewall riots, and moves from there. It's currently set to air in 2017.

Black, who won an Oscar for his Milk screenplay, is the series' writer; Van Sant, a two-time Oscar nominee for Milk and Good Will Hunting, will executive produce it and direct the first two-hour episode. Both men are openly gay.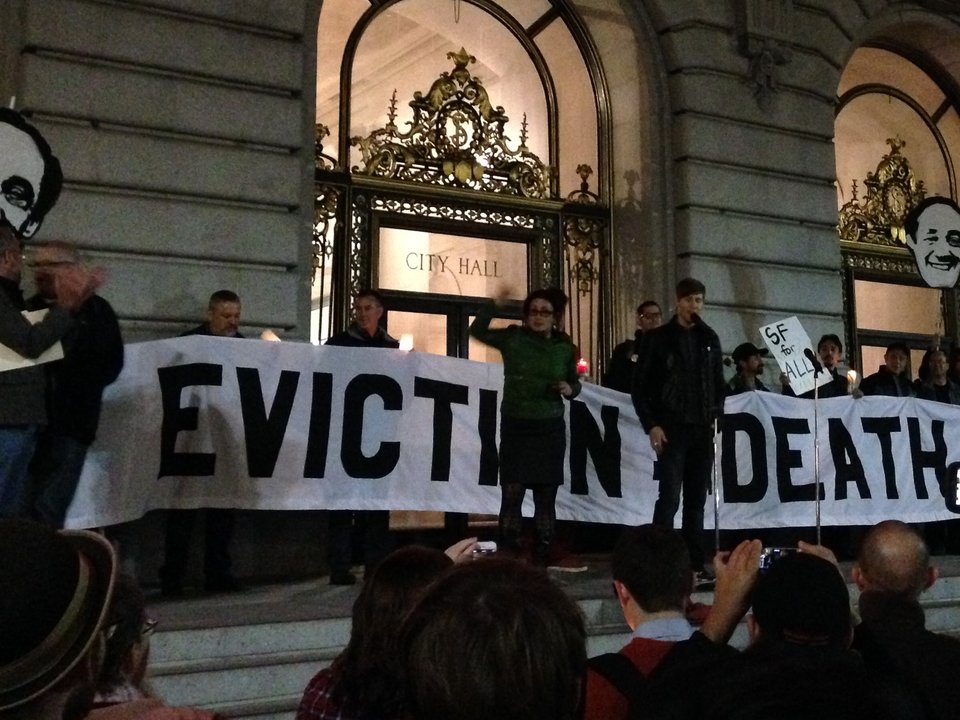 Dustin Lance Black on the steps of City Hall in 2013, for the 35th anniversary of Harvey Milk's death. (Photo: Steven Bracco/Hoodline)

When We Rise's tentative shooting dates are April 28th through May 7th, according to the April president's letter from the Castro Merchants. But "we are still working out the details with the production, and dates/locations seem to keep changing," the SF Film Commission's executive director, Susannah Greason Robbins, told Hoodline.
While no specific locations have yet been named, Greason Robbins could confirm that When We Rise "will be filming in the Castro on Castro Street, and at City Hall." 
According to the Bay Area Reporter, the scenes set to be reenacted in the Castro are "the 1978 Gay Freedom Day parade, as the LGBT Pride parade was then known, as well as the 1979 White Night Riots. The latter refers to the fiery battles between police and residents that erupted after a jury convicted Milk assassin Dan White only of manslaughter, rather than murder."
We'll keep you posted on specific shooting dates and locations, along with any opportunities to work as an extra.