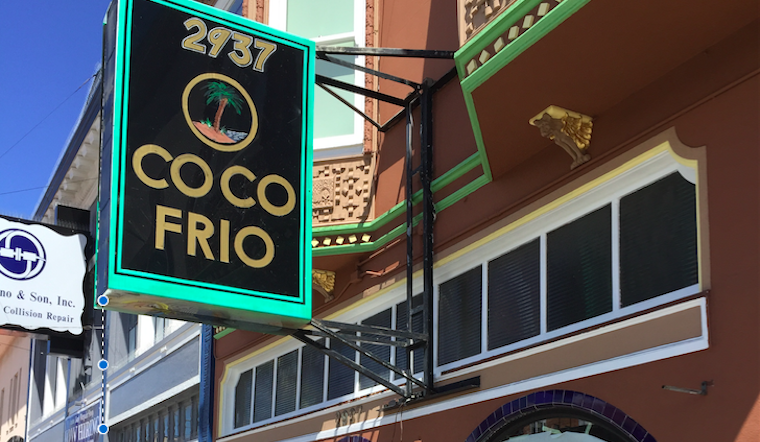 Published on April 27, 2016
There's a new look coming to the former Coco Frio space at 25th and Mission, courtesy of Evil Eye. The bar-restaurant is the brainchild of husband-and-wife team Matt and Piper Norris, and plans to serve a cocktail-driven menu of small plates.
"We're going for a neighborhood, non-pretentious, well-designed, comfortable sort of space," explained Matt, who was formerly the bar manager and partner at Soluna Cafe & Lounge and a partner in 50 Mason Social House. He and Piper, who owns Little Foot Preschool, have been looking for a restaurant space of their own for some time, and though they reside in Glen Park, they're excited to move into the Mission. "We love the Mission, and it's where we spend most of our time," said Matt. "This block of Mission Street needs love."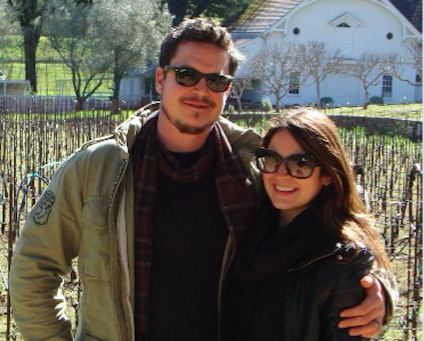 Matt and Piper Norris.
Though details on the chef, menu, and hours are still being worked out, the space's design, which is being spearheaded by Piper, will have "a funky '70s bohemian rock and roll vibe," said Matt. "We wanted to bring the funk back. A lot of spaces have started to look the same; we want it to be eclectic." They'll be holding on to the old wood bar, but adding some modern touches, including a pool table and two pinball machines. 
Evil Eye's space will feature a large mural. 
If all goes according to plan, Evil Eye should debut by the end of May. We'll keep you posted on an opening date.