The Upper Haight received a fresh piece of art today, as a new, 70's-inspired mural went up at Haight and Central. The mural, which can be seen on the wall of the Central Haight Market, has a bit of a flower-child theme, with eyes ringed by flower petals.
While the artists painting the mural and an employee at Central Haight Market remained mum on the reason for its creation, a reliable source told Hoodline that the art was commissioned for the ABC miniseries When We Rise, which will be shooting in the city next week and into early May.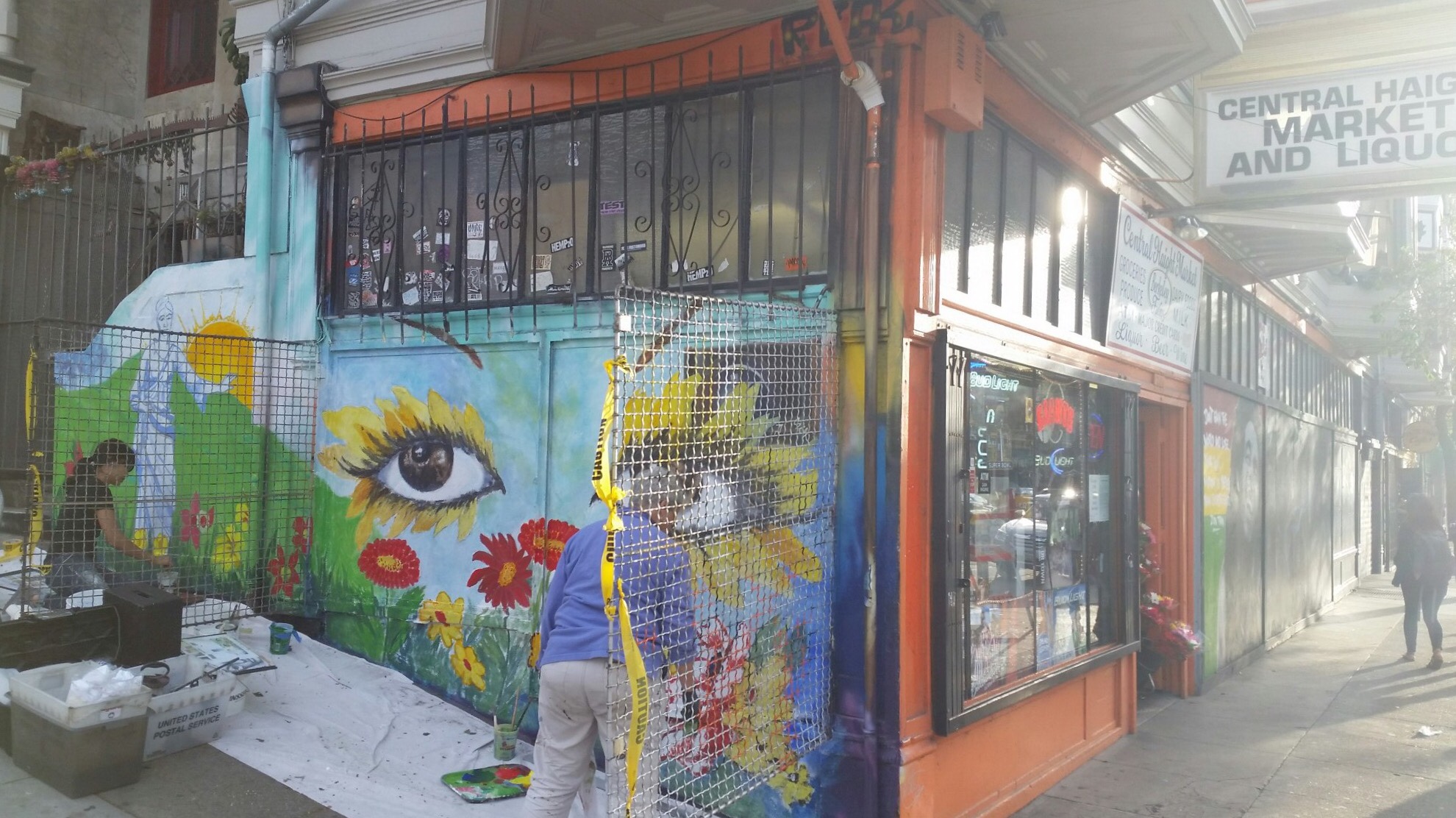 Photo: Amanda Gonzalez/Hoodline

When We Rise, which will air on ABC in 2017, is a "gay rights movement event series" from writer Dustin Lance Black and director Gus Van Sant, who last teamed on 2008's Harvey Milk biopic, Milk. Set largely in the '70s and '80s, it "chronicles the personal and political struggles, setbacks and triumphs of a diverse family of LGBT men and women who helped pioneer one of the last legs of the U.S. Civil Rights movement from its turbulent infancy in the 20th century to the once unfathomable successes of today." It stars Guy Pearce, Mary-Louise Parker, and Rachel Griffiths, among others. 
Yesterday, we posted about a casting call for Bay Area extras that was put out by one of the miniseries' subjects, Cleve Jones. We also confirmed that some of the filming will take place in the Castro, but no dates and locations have been officially announced.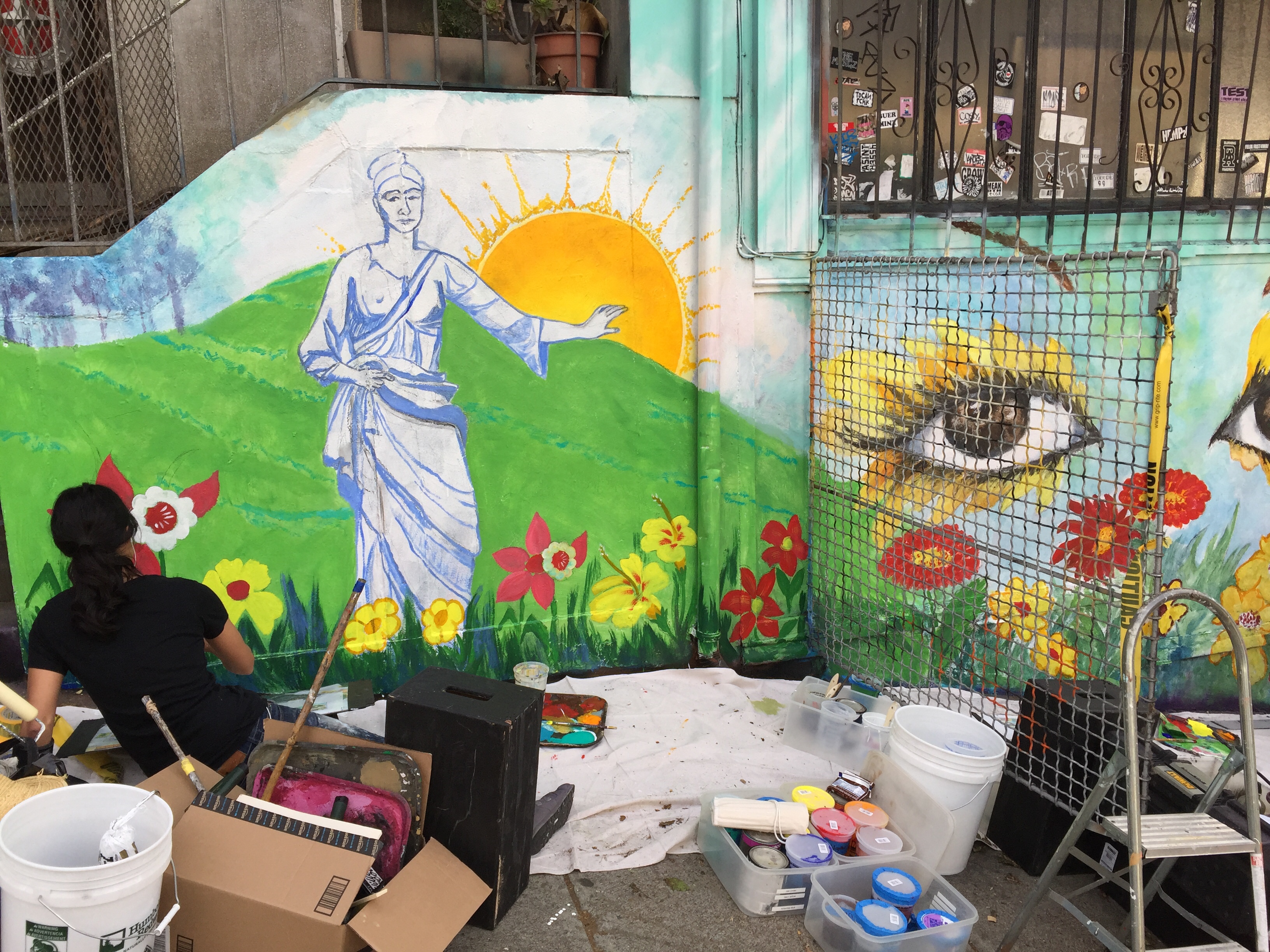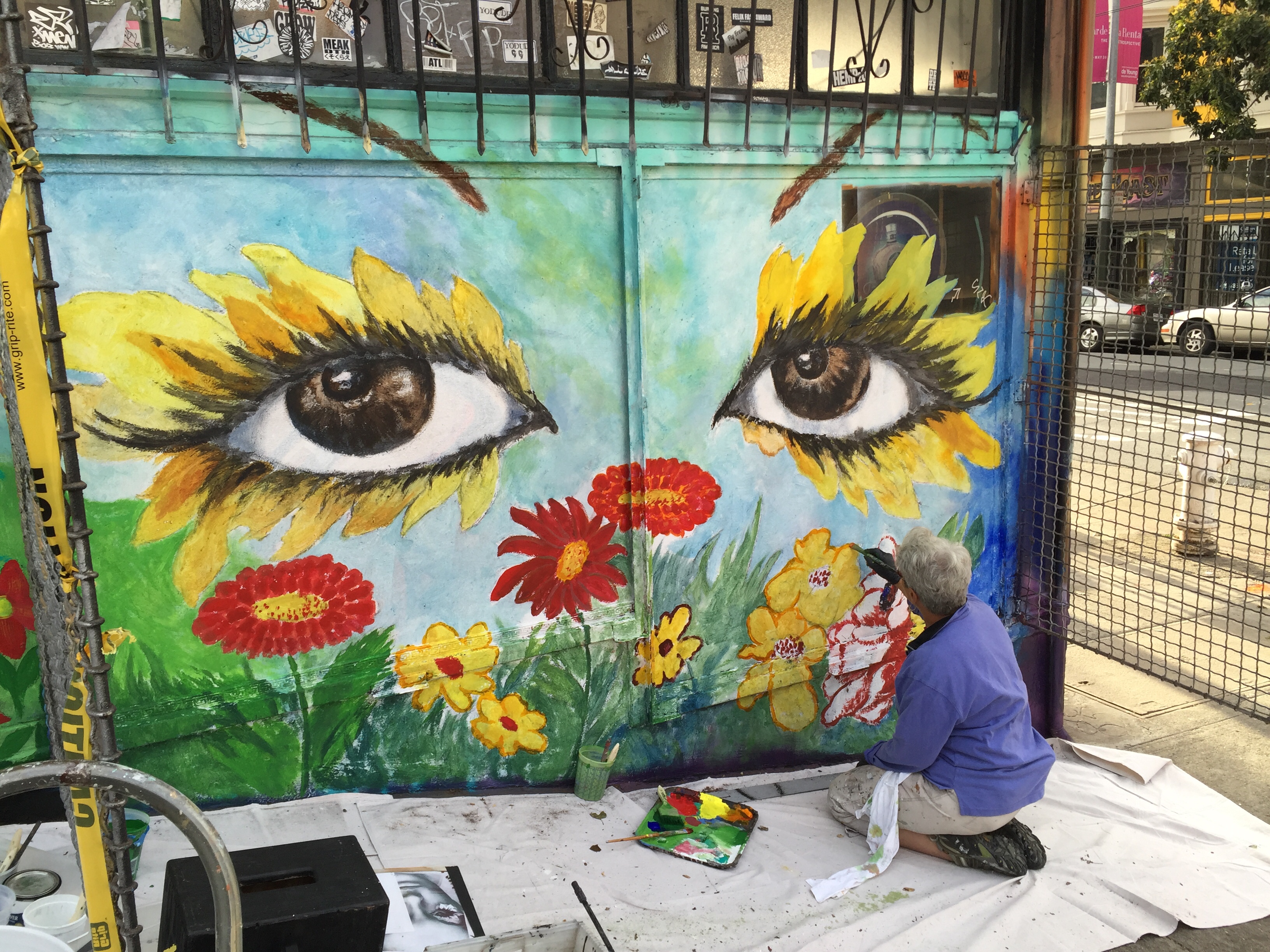 Photos: Amanda Gonzalez/Hoodline

The artists had to complete the mural in just one day, working from 11am until about 7:30pm. According to Central Haight Market, it will be up for about a month. We'll keep you posted on when filming in the neighborhood will commence.