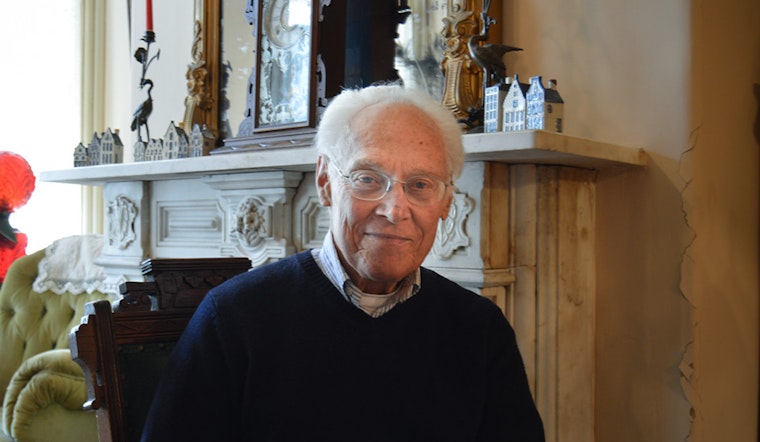 Published on May 20, 2016
These days, Alamo Square is known for the rich and well-documented history of its buildings: the Westerfeld House, frequented by Czarist Russians and the Grateful Dead; Green's Apothecary (now Madrone Art Bar), originally home to an eccentric, nationally renowned city toxicologist; the Abner House, possibly the oldest home in San Francisco—not to mention countless other homes around the neighborhood.

But it wasn't that way when Joe Pecora moved here in 1979.
"At that time, unlike today, there was very little known about the history of the neighborhood," he told us. As part of the effort to help the neighborhood become a historic district, architectural historian Anne Bloomfield documented Alamo Square's buildings in 1983. But she didn't track down stories and photographs from the original owners' descendants, or record the interiors.
"I'm the only one I know that would delve so deeply, in contacting the descendants of renters or original owners," laughed Pecora. "I kind of went wild."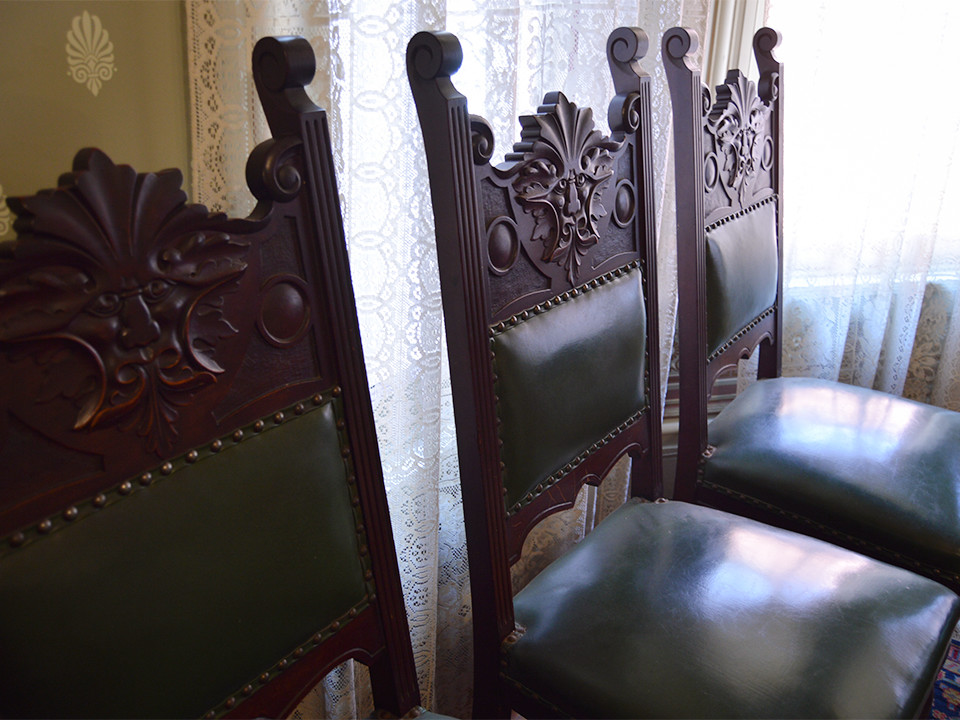 Pecora doesn't have a background in research. In fact, he spent his career analyzing intercepted radio chatter for the Air Force in Germany, delivering diplomatic correspondence throughout Southeast Asia for the State Department, and doing social work in San Francisco, Contra Costa County, and Richmond.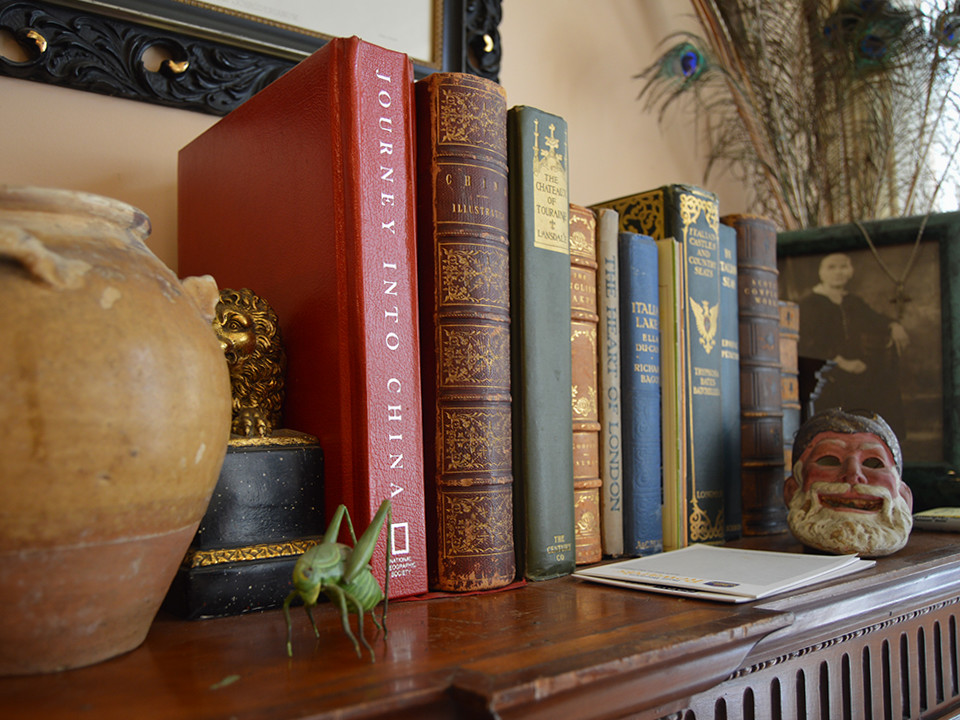 But after moving to Alamo Square and finding his curiosity about the neighborhood's history unsated, he turned his attention to uncovering it himself, telling the story of the area's past through its houses and the people who lived in them.
Pecora's profiles of neighborhood houses started in 1991, via a column in the Alamo Square Neighborhood Association (ASNA) newsletter titled The Homes and People of Our Neighborhood. He'd follow the stories of each house wherever they led him—through libraries and archives across the state, into estate sales, and even onto a phone call with the Mother Superior of a school near D.C., who happened to be related to a former Grove Street resident.
"It took an inordinate amount of time, but I thoroughly enjoyed it. Especially in my retirement," said Pecora. In 2014, the fruits of his work were published as a book, titled The Storied Houses of Alamo Square. It's as thick as many college textbooks, but it's just the tip of the iceberg of documentation Pecora has amassed on houses in the neighborhood.
"I wanted a book that people could carry!" said Pecora. "So I actually left out at least half a dozen houses."
To provide an idea of the work that it can take to uncover the story behind a house, take Pecora's own. He bought the house on Grove Street from a group of saffron-robed American monks who had purchased it after their original building, next door, burned down. (Either a fallen candle or a fire bomb started the blaze, depending on who you ask.) Pecora later met the home's previous owner, who called claiming that the monks had defrauded her. But the home's history before that was a mystery.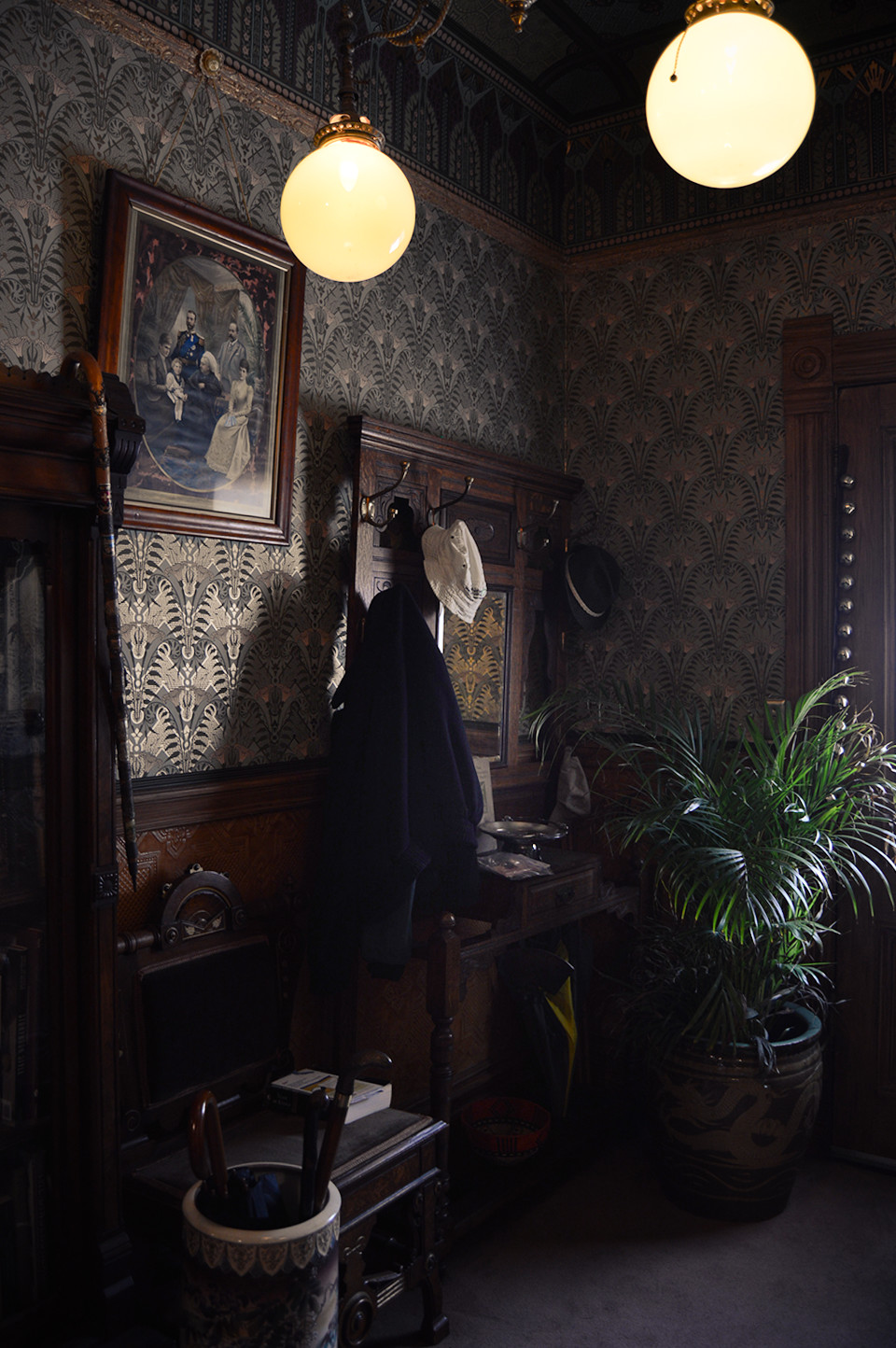 It took 17 years for Pecora to find the family who lived in the house at the turn of the century. They had an unusual suname—Tricault—but he couldn't find any trace of them, until he happened upon an obituary in the Chronicle.
"I couldn't believe it," remembered Pecora. He called to learn who put the death notice in, and while the paper wasn't allowed to tell him, a representative offered to contact the person to get permission. It turned out the woman's coworker's had put the notice in, so he called them to ask if she had any relatives, They also said they couldn't tell him until they had gotten permission, but finally, he found relatives in the East Bay who came and provided photographs.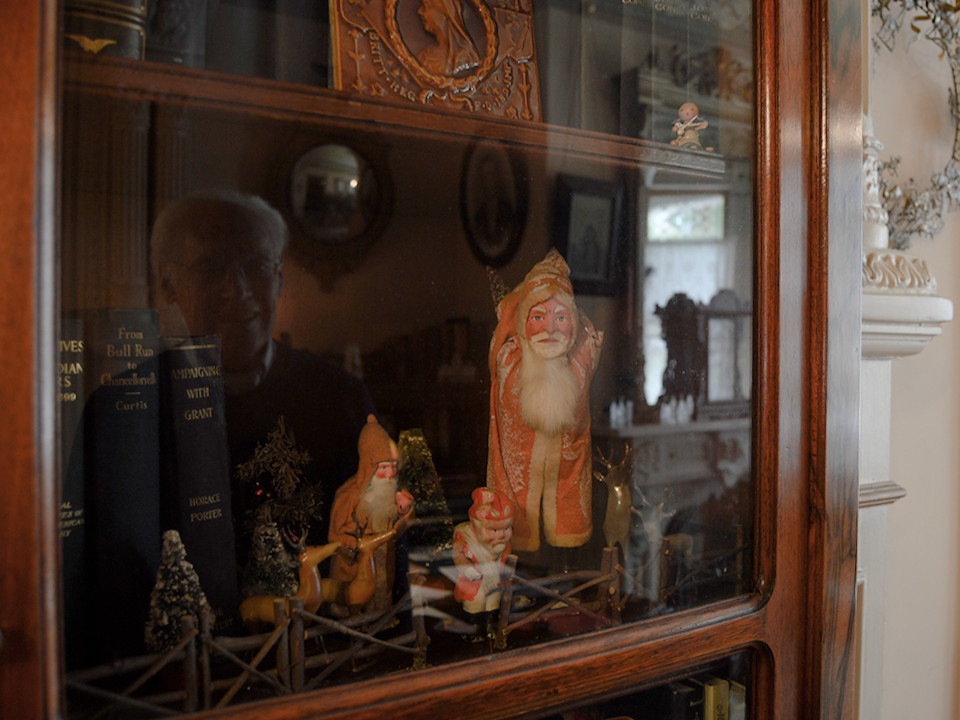 Later on, in the '90s, he walked out his front door to hear a woman standing out front, remarking, "I used to live here." Her family had purchased the house after the Tricaults lived there, and she had come with her daughter to look at the house. They hadn't intended to introduce themselves, but when Pecora overheard them, he invited them in.
Later, they and their extended family came to his Christmas party and exchanged stories, some of which made it into The Storied Houses of Alamo Square.
"The whole book was serendipity," said Pecora—but there's no doubt that decades of persistence and hard work also had a hand.