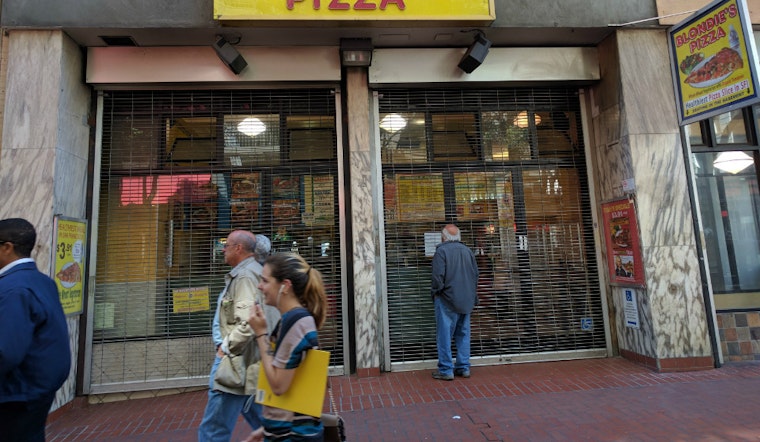 Published on May 10, 2016
According to a notice on the door dated yesterday, May 9th, the Department of Public Health has shut down the 63 Powell St. location of Blondie's Pizza. Popular with tourists, the pizza joint is located on a busy stretch of Powell, just steps from the cable car turnaround.
The notice says that Blondie's permit was suspended "due to identified existence of imminent health hazards" and/or "serious or repeated violations, or interference."
We called the restaurant, and a man who asked to be identified only as Steven told us they'd been cleaning for two days. "We're really doing our best; we're really hard workers. We're really trying to open at 100 percent and correct everything," he said. "I want our customers to come back."