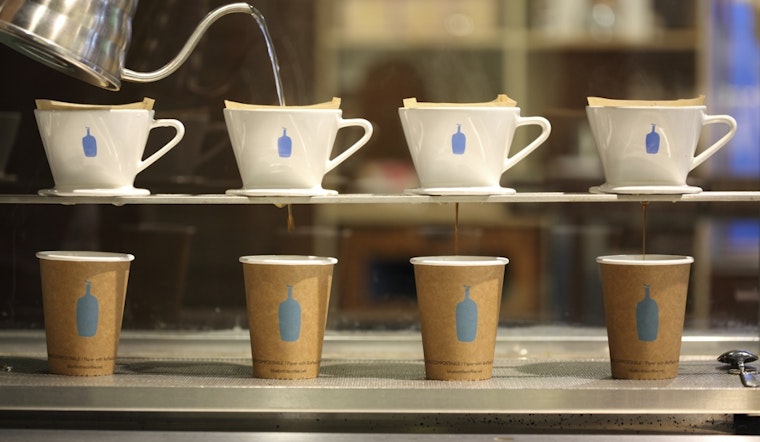 Published on May 11, 2016
After nine months of vacancy, the historic brick building at 2 South Park has a new ground-floor retail tenant.
Blue Bottle Coffee has submitted an application to the Department of Building Inspection to turn the former Jeremy's department store into a coffee shop.
Arion Paylo, director of retail development at Blue Bottle, confirms that the company is aiming for a fall opening—which happens to be roughly the same time that the $2.8 million South Park renovation is expected to wrap up.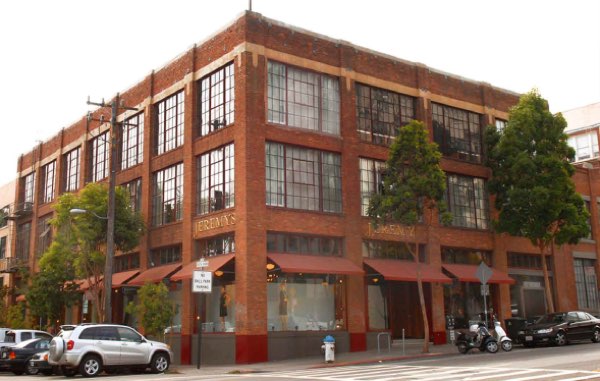 Jeremy's, a locally owned clothing retailer, vacated the building last August after 18 years on the block. The reason: shifting demographics in the neighborhood, owner Jeremy Kidson told the Chronicle. Jeremy's closed its Berkeley location as well, and plans to consolidate the two into a former church in uptown Oakland. 
As for what South Park neighbors can expect from the future Blue Bottle, Paylo offered few details. "Blue Bottle Coffee believes that each cafe space must be both a unique representation of their craft and a respectful tribute to the community in which it is located," he said via email. "This cafe is no different and we'll share more details as they become available."
However, Blue Bottle's building permit application notes that there will be no food preparation on-site—which will likely please competing coffee shop Caffe Centro, located just around the corner.
Currently, the closest locations for South of Market denizens seeking a Blue Bottle fix are Mint Plaza, the Twitter building and the Ferry Building. The company also opened a FiDi location on Sansome Street last year, and has a new shop underway in Pacific Heights.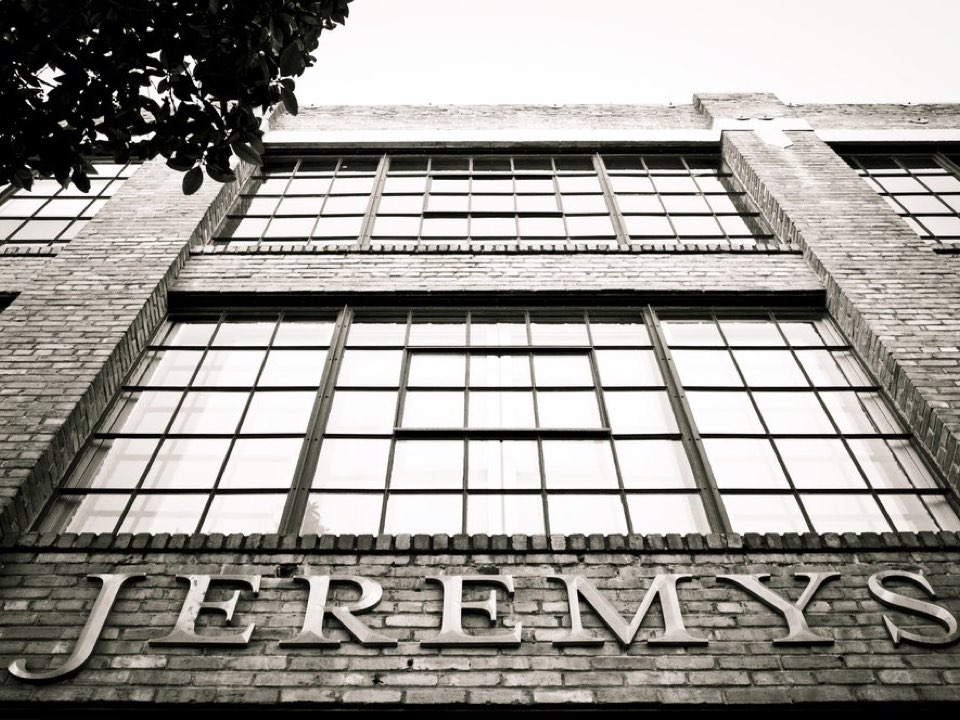 A staff comment on Blue Bottle's application, which is still under review, states that chain stores are allowed at the former Jeremy's location. That means that Blue Bottle, which has 20 locations spanning the Bay Area, New York, Los Angeles, and Tokyo, won't have to notify neighbors of its intent to move in. 

The staff member also noted that Blue Bottle is proposing to convert only the front portion of the building's ground floor into a coffee shop, suggesting that it might be sharing the space with another retailer. We asked Paylo who might be moving in, but he responded that "we can only speak on behalf of Blue Bottle Coffee and our new café."
We'll have more on Blue Bottle's future 2 South Park location as new details surface.