Since our last roundup, there's been an uptick in Castro crime news, including continued business burglaries, a stabbing incident at Jane Warner Plaza, and a very unfortunate minivan. (All reports below come via the SFPD, unless otherwise noted.)
Wheels Of Misfortune

In mid-May, we reported on a tip we received about a minivan on Castro that had been put on blocks and stripped of its hubcaps and tires. Readers of that story shared comments about their own experiences with auto break-ins and theft.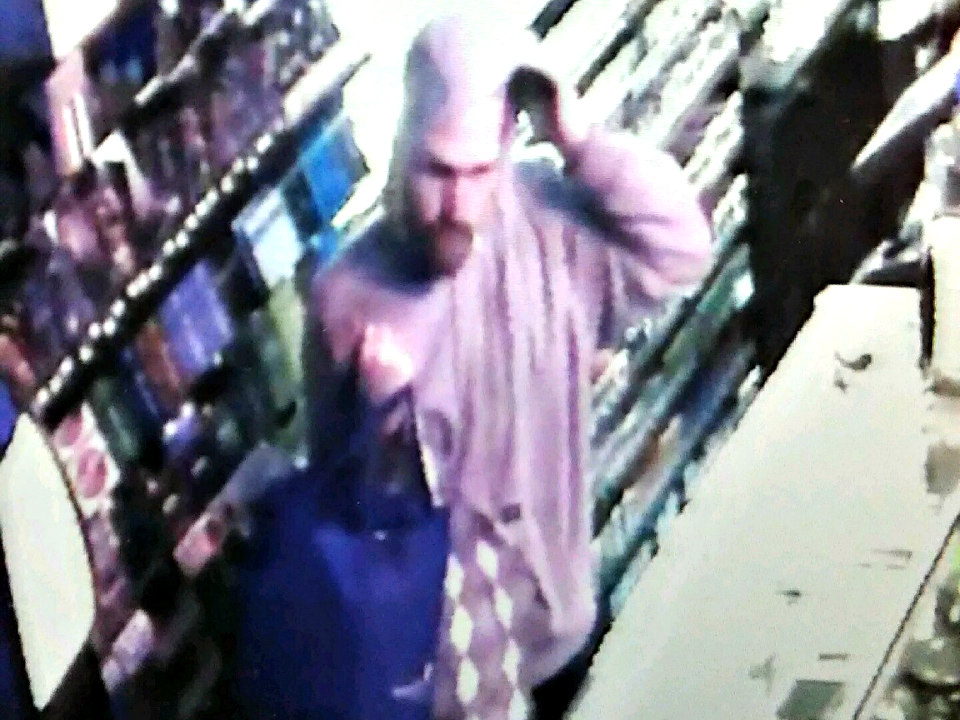 On May 18th, we wrote that Smoke Plus at 4059 18th St. had once again been a victim of burglary. We spoke with an employee who confirmed that the location had been burglarized for the third time in one month, and that the suspect, caught on-camera in all three burglaries, appeared to be the same person. Items stolen included cartons of cigarettes, lighters, rolls of coins, and money in a donation bucket for the AIDS Emergency Fund, which was chained to the counter.
Twin Peaks Viewpoint Robbery
A man, 21, was the victim of a robbery at 10:30pm on May 21st, at the Twin Peaks overlook. He was taking photos when another man, 20-30, pulled up in a dark-colored vehicle, jumped out of the vehicle, and pushed the victim to the ground. The suspect took the victim's bag, passport, and camera before fleeing in his vehicle. The victim sustained a scratch to his cheek from the fall and no arrest was made.

Castro Street Robbery
On May 22nd, a woman, 25, was walking home from the grocery store at 10:25pm when she was robbed near 22nd and Castro. The suspects, two men, 20-30, followed her, ripped her watch from her wrist and purse from her body and fled. No arrests were made.

Himalayan Handicrafts Burglarized
Himalayan Handicrafts, located at 530 Castro St., was another store to be burglarized in the last two weeks. Employees came to open the store on May 23rd, and found that the door had been smashed and glass was on the floor. The store declined to comment any further and we currently have no word from SFPD.

Jane Warner Plaza Random Stabbing Leads To Arrest
Last week we reported on a May 25th stabbing at Jane Warner Plaza. Two men had been in the area when they were approached by a stranger, who stabbed one of the men in the neck. People inside Orphan Andy's helped the victim while police and an ambulance were called. Officers managed to take the suspect, 52-year-old male Mark Arroyo, into custody without incident, and the victim is now in stable condition.
Church Street Hot Prowl
On May 28th, between midnight and 4am, a man, 39, was the victim of a hot prowl burglary near Church and 15th. An unknown suspect entered the victim's residence through an unlocked door, took his car keys, and stole the victim's light-colored sedan while the victim and another resident were asleep. No arrest has been made.

Market And Castro Crosswalk Assault
We received a May 29th tip from reader "Ski B." who described an incident in front of the RC gas station at Castro and Market St.

"The suspect parks his car in cross walk gets out of car and viciously beats the pedestrian. Once the victim was to the ground the suspect runs back to his SUV and drives off in a hurry. The only picture I was able to get was the back license plate number. Cops were called to the scene of the crim[e] to take repo[r]t, no w[o]rd yet  from the authorities if they have any ideas who this may be."
We have yet to read any reports on this incident from the SFPD.

---
Did we miss any recent crimes around the neighborhood? If you've got info on a crime or neighborhood safety issue to share, send us a tip here or add a comment below.