Published on May 05, 2016
Last month marked a year since Q Spa first opened its doors on Divisadero, offering nail care, waxing, and skincare using environment- and health-conscious products. For the occasion, the spa announced that it was donating a portion of its April profits to the Asian Women's Shelter, a San Francisco nonprofit.
Now that the month is up, Q has raised $1,035 for the cause.
The Asian Women's Shelter was founded in 1988 as the first Bay Area shelter offering services specifically for non-English-speaking Asian refugee and immigrant survivors of domestic violence. It explicitly focuses on serving people of all ages and sexual orientations, and in the past year alone, it has found housing for over 20 families.
Quynh Iwata, the owner of Q Spa, told us that the business had been thinking of ways to give back to the community, and the anniversary seemed like the perfect occasion.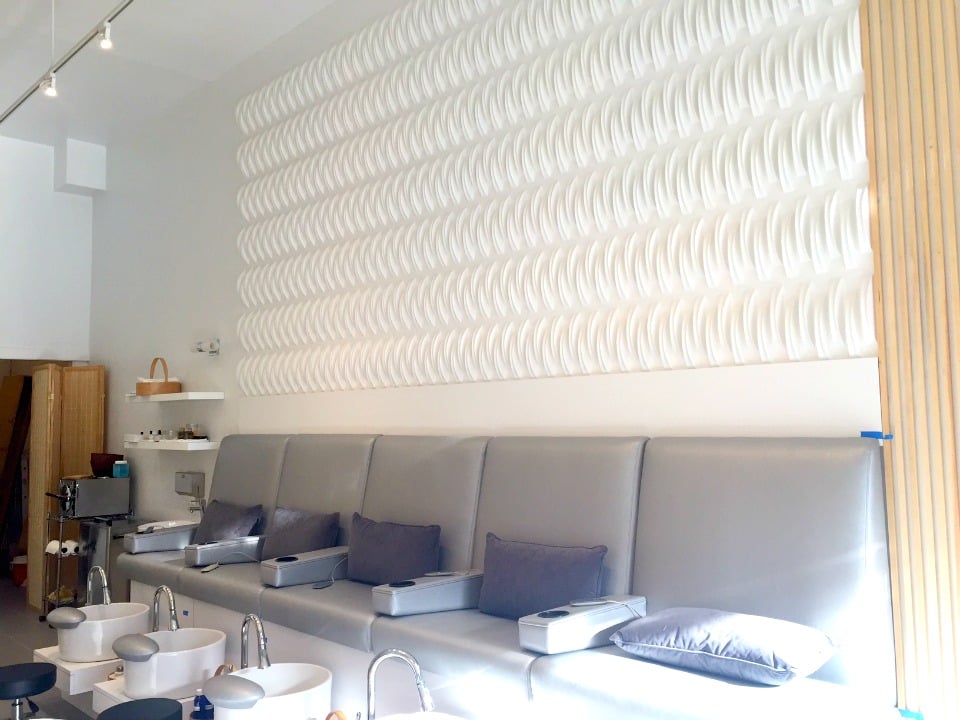 Inside Q Spa.
"Workers in our industry are mostly Asian immigrants, each with a different story to tell," Iwata said. "Our employees are highly skilled professionals. However, there is a great need to support those in our community living in less fortunate circumstances."
Iwata said the response to the fundraiser was overwhelmingly positive, and she's already planning to hold more in the future.
Looking back on the past year, Iwata said that she's loved being in the neighborhood since meeting her very first client, whose name means "harmony" in Amharic. "Being in harmony with the community, our environment, and our society is our mission, so it was very fitting."