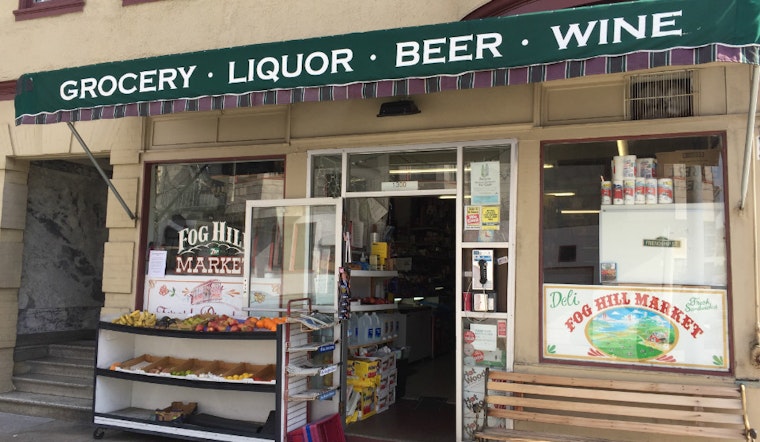 Published on May 27, 2016
In March, we reported that Fog Hill Market, the corner store at Green & Kearny, was in danger of closing at the end of this month, due to a rent hike. 
At the time, District 3 Supervisor Aaron Peskin told us he was "hopeful" that something could be worked out to allow the market to stay in place, including the possibility of nominating Fog Hill Market as a "legacy business," which would give the property owners a hefty property tax reduction in exchange for a lease extension.
However, the Legacy Business program, which voters enacted via Proposition J in November, has been off to a slow start, due to a lack of funding for staff. Though Peskin continues to push for momentum on the program, help likely won't come quickly enough for Fog Hill Market owner Hanna Chedyak.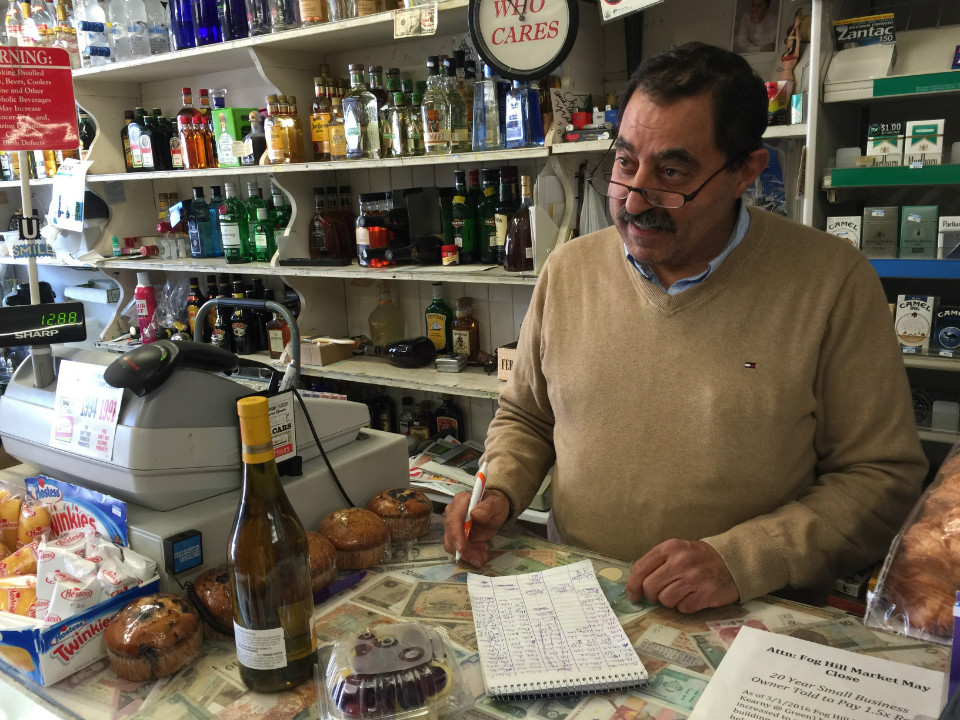 Alan Cooper, who lives above the market, told us this week that "while we're holding out hope that one North Beach neighbor may be able to buy the building and salvage Hanna's business, it's not looking good."
In light of the impending closure, Chedyak will host a neighborhood celebration tomorrow afternoon.
Per the announcement on Facebook:
After nearly 20 years on Telegraph Hill, we will be closing the store at the end of May. Come join us on May 28th for a corner BBQ and farewell party. We will miss all the wonderful neighbors that have been a part of our lives.
If the market is granted a last-minute reprieve, we'll be sure to share an update. In the meantime, stop by the market to mingle with neighbors and say goodbye to Chedyak and his business.