After entering the bright and well-stocked Mayflower Market at the corner of Jackson and Fillmore, you'd be forgiven for thinking time stopped when the Prongos brothers first bought the store in 1996.
Bookending a block of high-end boutiques, Mayflower serves up massive deli sandwiches for between $5.50 and $6.99, depending on how fancy you want to get. A fresh bunch of kale will set you back two bucks, and a large coffee is a buck-fifty.
Those prices might have something to do with the shop's repeat business. Peter Prongos told Hoodline that over 50 percent of Mayflower's customers are regulars. When we visited during the lunch rush this week, "Lefty" Prongos and the deli crew were working nonstop on sandwich orders from locals and construction workers, while Peter and another employee kept the shelves stocked and manned the cash registers.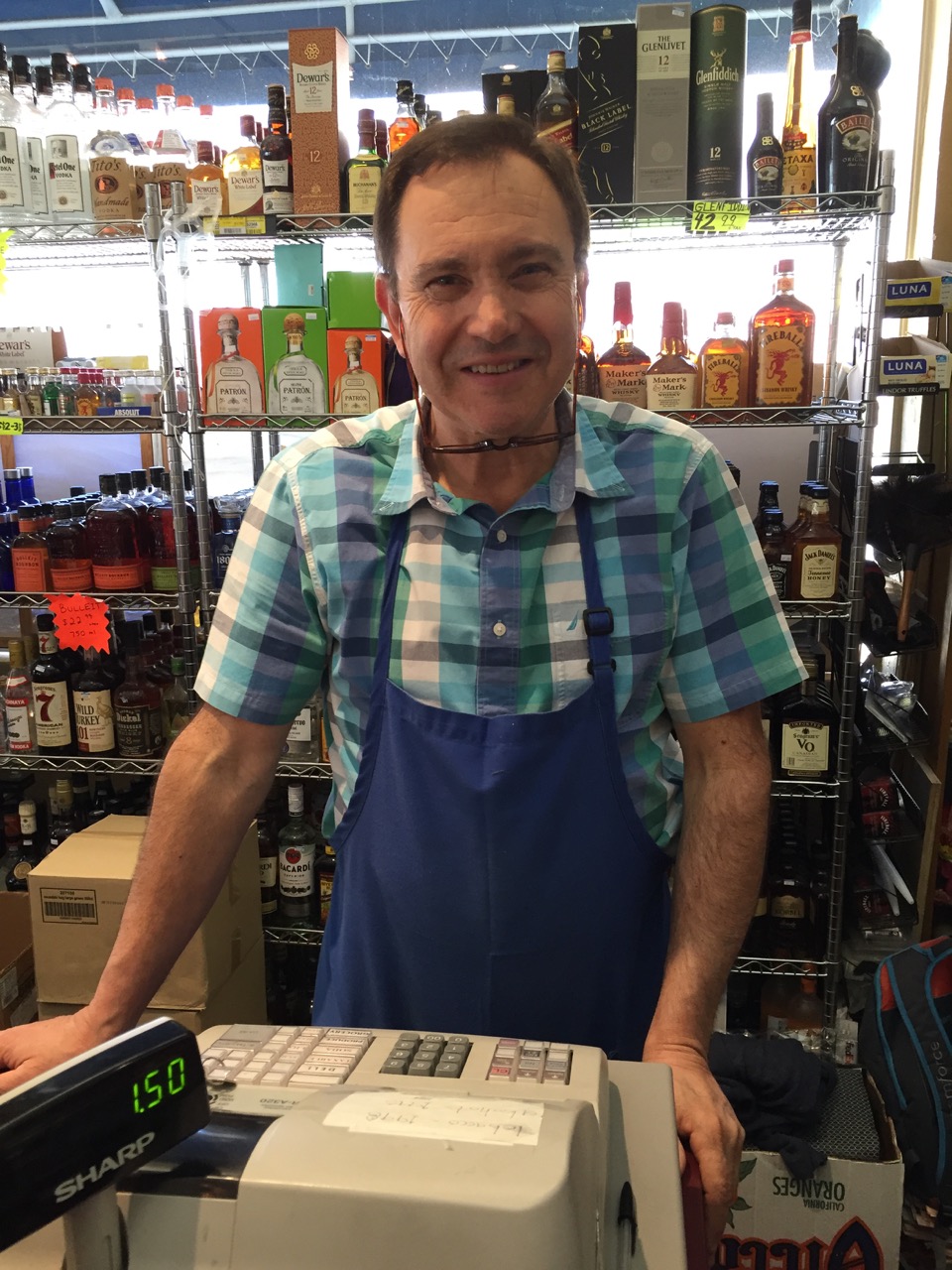 Peter Prongos working the cash register.
Peter and Lefty bought the store with their brother Angelo, after seeing an ad in the paper. Before that, the brothers ran a produce business with a partner on Clement Street. They kept the deli menu and the layout of the store mostly intact, and have survived for the past two decades with a simple business model: "We buy what people buy," said Peter.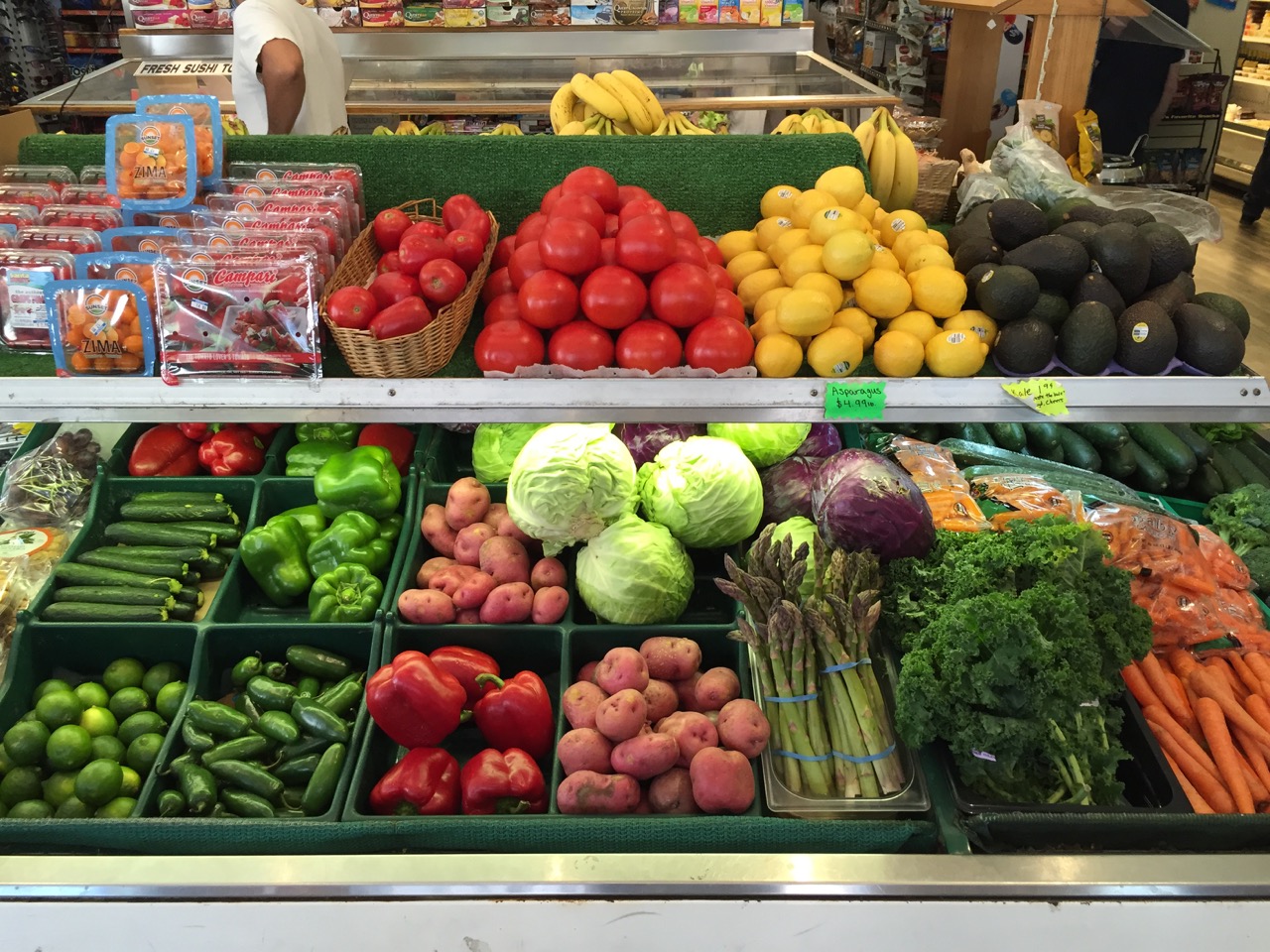 Fresh fruits and vegetables in the front of the store.

Although Mayflower has the broad wine and beer selection you would expect from a corner store, it also serves as a neighborhood grocery, with fresh vegetables and fruit up front, a salad bar, a solid dairy and sausage selection, and two aisles of essentials leading back to a coffee grinder and scoopable containers of bulk candy and nuts. It's a major boon for a neighborhood where the closest large grocery stores are several blocks away, down punishingly steep hills.
The market even has two wrought-iron tables outside for sipping coffee and reading the paper—though you may want to bundle up against the chilly wind coming up from the Marina.
From those tables, there's a clear view of the future site of a new Blue Bottle coffee shop, on the other side of Fillmore. We asked Peter if he was worried about the competition, but he said that he and his brothers were excited to see Blue Bottle move in. "We want it, because it will bring more people to the neighborhood," he said.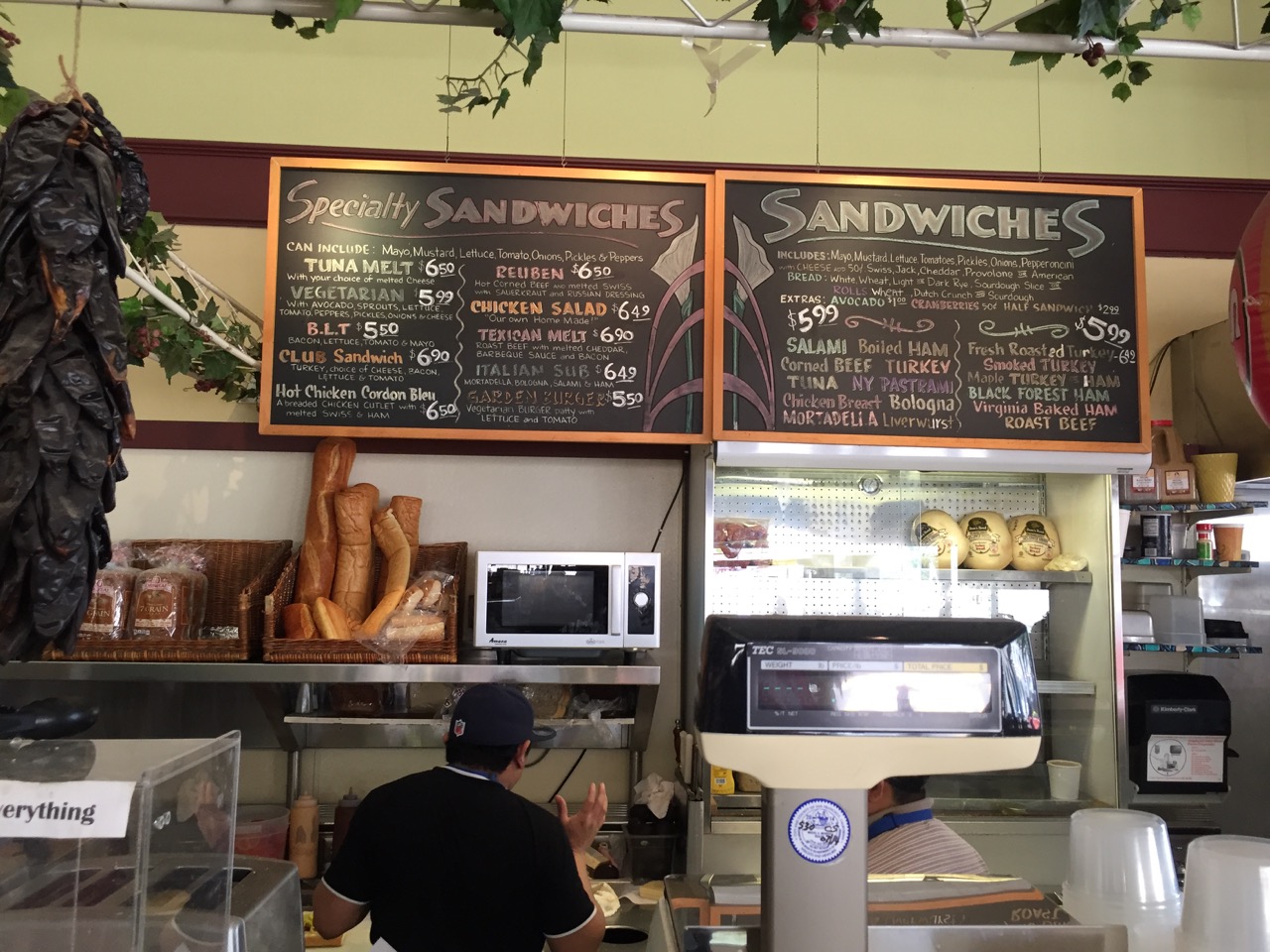 The Prongos brothers have kept the deli menu mostly intact since buying the store nearly two decades ago.
More foot traffic is always a good thing, but it sure doesn't seem like Mayflower Market is hurting for business, especially at the deli, which offers what one Yelper describes as "world-class sandwiches at 1994 prices."
Looking for a good place to enjoy your hot chicken cordon bleu sandwich from Mayflower? Alta Plaza Park is only a block away down Jackson Street, with a dog-friendly meadow and stunning views of the bay.