For more than a year, a simple sign declaring "Coming something sweet" has been taped to the inside window at 839 Irving. Last Saturday, the mystery was revealed: that "something sweet" is Honey Creme, an international chain that sells soft serve with chunks of real honeycomb.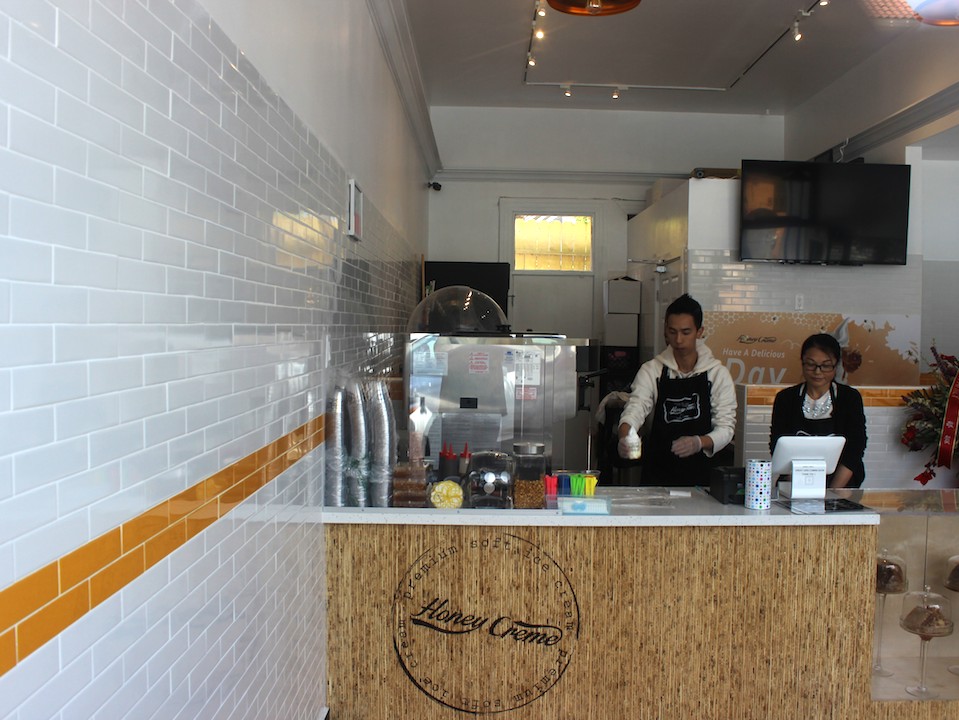 The Sunset location is the first in the U.S. for the rapidly growing franchise, which now spans 23 shops across China, Korea and Southeast Asia. When its local owners applied for permits last year, Honey Creme had only five locations, making it exempt from city rules that require businesses with 11 or more locations to obtain a special formula retail permit. (Pearl Gallery, a handmade jewelry studio, and Florabunda, a florist, previously operated out of the space.)
In March 2015, Honey Creme applied for a limited restaurant permit, which means it can serve food and drinks. As part of the renovations, tile work was refurbished and a new ADA-compliant bathroom was installed, along with track lighting and improved ventilation. A small amount of seating has also been added.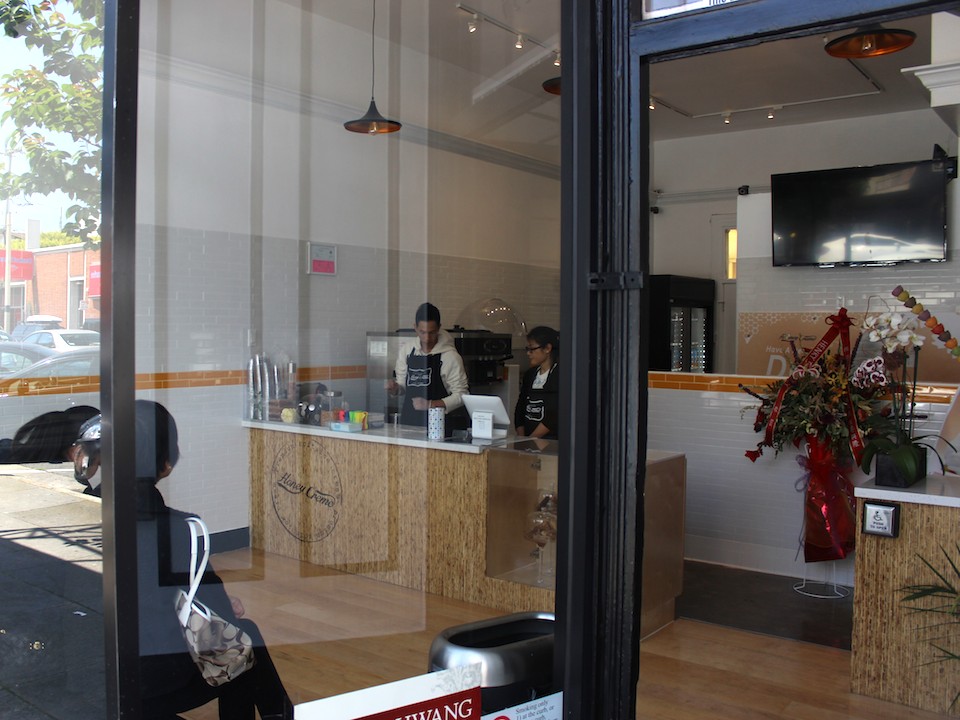 A soft-serve machine sits behind the counter at Honey Creme; in addition to honeycomb, customers can order add-ins like cotton candy, caramel popcorn, chocolate and more. Business was light when we stopped in today, but a mother and daughter shopping in the area stopped in to look at the menu.
"Everything looks so good," said the older woman.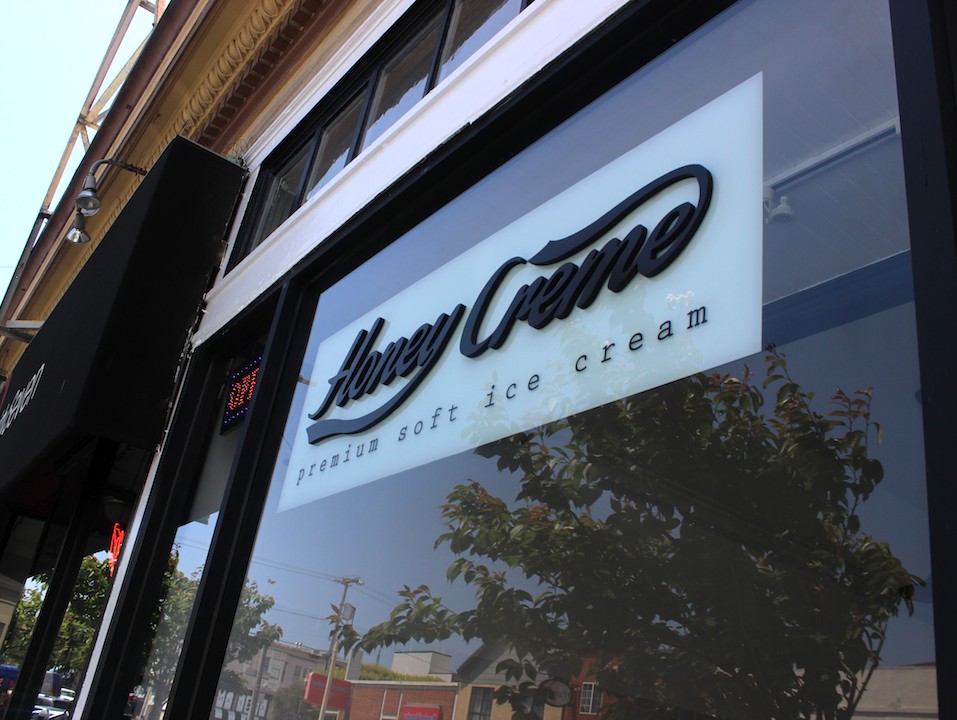 With Honey Creme's opening, the Inner Sunset has taken another step toward becoming what some local snarks have dubbed the "Westside Treat District," which includes San Franpsycho's Sundays espresso/ice cream bar, Hometown Creamery, Easy Breezy frozen yogurt and Irving Street Cafe (which was briefly a Quickly Tea shop). Tea4You, a boba shop, is preparing to move into 646 Irving; while Mi-Tea, which was slated to move in directly across the street at 647 Irving, has failed to materialize.
Last year, at a local business forum moderated by Inner Sunset Park Neighbors, many residents complained that the area offered too few shopping options.
Honey Creme is located at 839 Irving St., and is open from 11:30am to 10:30pm. It can be reached by phone at (415) 592-8002.