JAX Vineyards' SoMa tasting room, located at 326 Brannan St., is a home away from home for the Calistoga-born vineyard. With its courtyard full of comfortable couches and barrel tables, it's designed to offer a bit of a transportive experience, bringing the comforts of Napa and Sonoma to the after-work crowd in SoMA. 
JAX, which went by Jackson Ridge Vineyards until 2003, produces roughly 13,000 cases a year, in order to "focus on quality and being an approachable brand that still hits all the major pedigrees," says co-owner and founder Kimberly Jackson Wickam.    
After graduating from Vanderbilt University in 2002, Wickam honed in on the new generation of wine drinkers. "I learned that the young age group were interested in wine in a different way then the older generation—they wanted to know what clones we are using, what soil we are using, what yields, who the winemaker is. They really wanted to get the backstory behind the whole business," she says.
At its inception, JAX operated on a shoestring budget, with Wickam running the show solo, hand-delivering cases of wine to retailers and restaurants. In 2003, she brought in winemaker Kirk Venge to help take JAX's wine production to the next level. JAX also partnered with the owners of Terra Ferma Landscapes, who are family friends, to open the SoMa tasting room. 
The tasting room was specifically designed to reach the younger generation of drinkers JAX is targeting, which has clustered in urban areas like San Francisco. The idea is to offer "a Napa Valley oasis" in the heart of the city, accessible to urbanites who can't easily make the trip north.
"We are more focused on the city urbanite; we are here to bring community to an area or neighborhood that is really thirsty for this cozy kind of gathering location," says Wickam. "We aren't just trying to be a bar—we are trying to be a story, education, community, soul."
"The people [in San Francisco] want to try esoteric, interesting things—different things," she adds. "It means they are exploratory, it means they are adventurous. I think that is exactly what our brand is: we just don't take the standard route of educating people, we really try to do different varietals."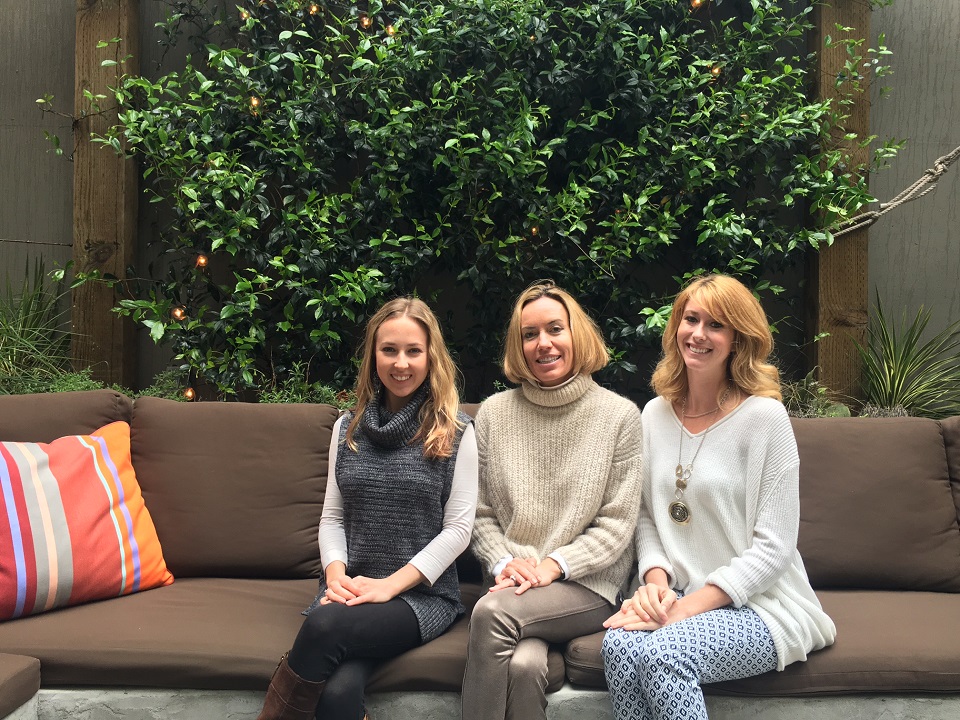 Jerrica Fritzley, Kimberly Jackson Wickam and Jamie Evans of JAX Vineyards. (Photo:  Blair Czarecki/Hoodline)
The Jackson family has been SoMa residents for over 40 years, and they've seen the neighborhood "evolve from a desert" in that time, says Wickam. "Back then, we would have to eat at McDonald's or go to other parts of town if we wanted to actually enjoy the city life. It's just over the past 10 years that we've seen it really become hot." 
But even before JAX's corner of SoMa became a hotspot, setting up shop wasn't an easy process, especially with 18 months of back-and-forth on permits with the Planning Department to construct the winery's retail and office space. "For many, many months, we regretted our decision to place our tasting room in SoMa," Wickam said. 
The bet has now paid off: despite the initial setbacks, JAX has thrived in recent years, thanks to the burgeoning business and residential landscape of SoMa. "A lot of these startups and technology companies around us, they just kind of gravitate here after work, whether it's for a business meeting, or going out with their colleagues or friends," says Jamie Evans, the company's direct-to-consumer sales and marketing manager.
To serve that crowd, JAX offers a busy calendar of community events like the recent Spring Fling, which celebrated the release of their spring varietals. 
JAX is open to the public for happy hour from 4-8pm, Tuesdays through Fridays. They also offer group packages and private event buyouts and bookings, including tasting room visits that can be booked in advance for an "educational, more formal, wine tasting experience," says Wickam.
They hope the tasting room's fan club will continue to grow as SoMa grows. "It's a very exciting location, that I do believe brings a great asset to the neighborhood," says Wickam.