It doesn't take much to convince San Franciscans to throw a party, so it's only appropriate that SF Party, the city's largest party supply store, has three stories and takes up the better part of a city block (Post Street between Larkin and Hyde). However, this neighborhood mainstay has a history that dates back to the turn of the century.
Back then it was called Kindel and Graham, and was predominantly a toy shop. In fact, the eponymous founders were some of the first business-minded fellows to start importing novelties from Asia for sale in the U.S. 
Today, the company is owned by Dan Cerf, a party-minded guy that has transformed the shop into a diversified business consisting of a retail party store, a party equipment rental company, a concession supplies and equipment distributor, and lastly, a large-scale foil and latex balloon distributor. 
We caught up with Cerf the other day to chat about the history of his business, why he enjoys the work, and whether or not San Francisco still knows how to party.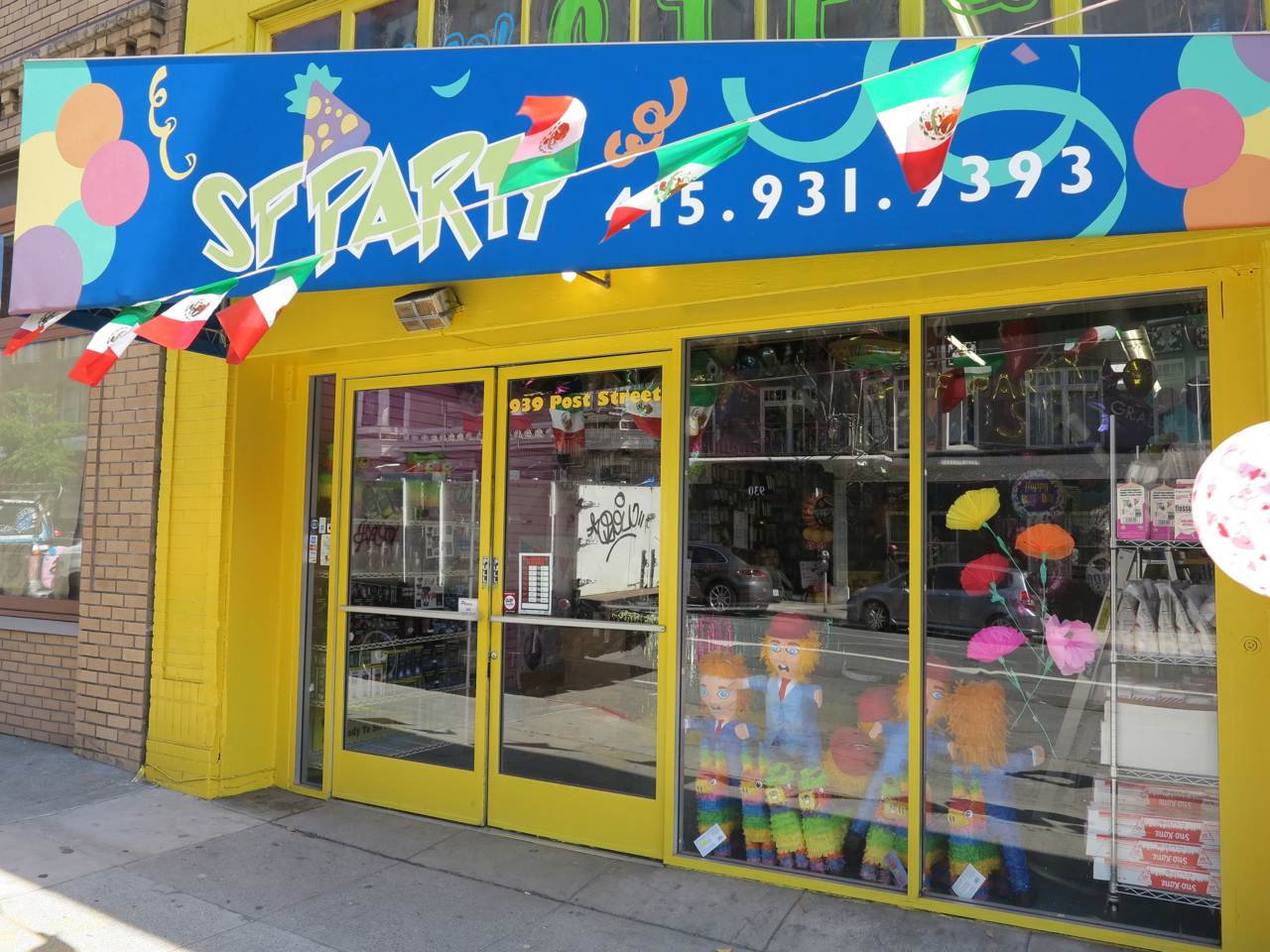 Where are you from and how did you get here?
I'm born and raised in San Francisco, third generation, and I actually grew up in the Richmond District. I went to public school in San Francisco, and went to San Francisco State. I've worked in San Francisco my whole life, and bought SF Party from the previous owner in 1982. That was about 34 years ago, and I've been running it and developing it ever since. 
How long have you been on Post Street?
About 18 years.
Tell us a little bit about the store's history.
That's a good question. The history of the store is very interesting because technically I'm the fourth owner. Kindel and Graham were the original owners, and they were two guys that got together back around 1901 and they had a door-to-door sales operation, with about 40 salesman on the streets of San Francisco selling novelties, similar to what was called a Fuller Brush Man. 
What kind of novelties would people sell back then?
They'd carry cigarette lighters, Indian-head lamps, different kinds of toys they'd import from 'the Orient.' Even to this day I get people finding us on the website under Kindel and Graham saying they have some lamp or an Indian cigarette lighter dispenser, wanting to know what it's worth. I always offer to buy it from them but they never want to sell it. 
They would also sell World War I sewing kits—I finally got one of those—the ones they used to supply to the doughboys in World War I to prepare their uniforms with.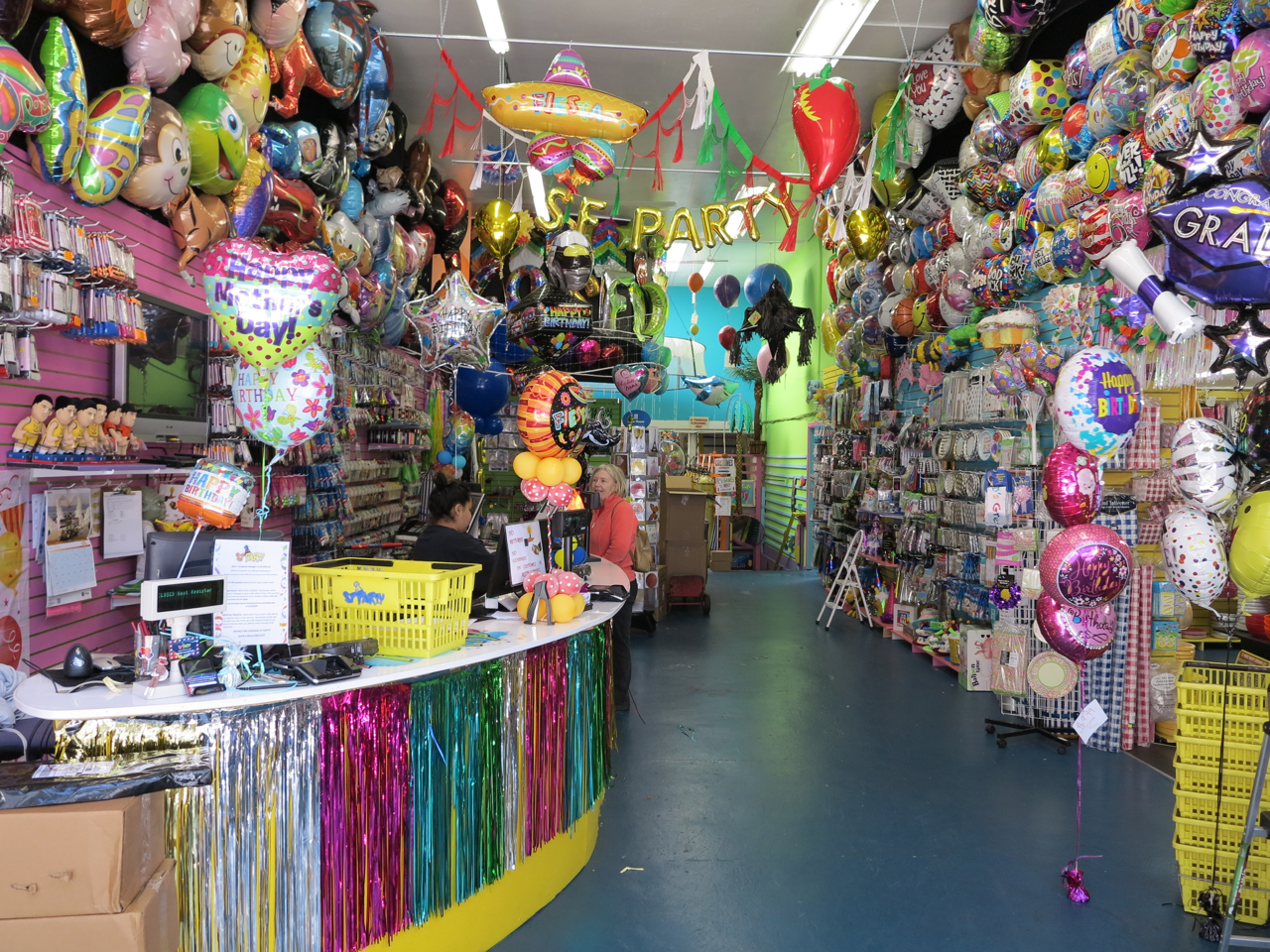 And then after that there were two other owners before you?
Well, the second owner I still really don't know that much about. It was a short-term situation, but the third owner was my partner who's senior to me. He was my father's age, and he bought it from the second owner around 1965. At that point, it was a carnival supplies and toy store at 3589 Mission St. He ran that very well, to the point where he needed additional help.
I grew up on the same block as him, and I worked for him during high school and I found myself looking to own a company. I was 28 years old and I was tired of working for other people, and as I was looking around for companies, he and I got together and he said he really needed help, and it was perfect for me because I loved the business. So I went in with him when I was 28 and he was about 60 years old at the time.
Why do you like this business so much? What keeps you doing it after all these years?
It's a very fun business. It's a party business. When I took it over, it was a toy store and one year later Toys "R" Us moved into San Francisco and I had to make a decision to get out of the toy business before they put me out of business.  So we transformed it into a party business, which we were already doing a bit of, but we just exaggerated the party supply aspect. 
What I've really loved about it has always been my employees and my staff. They are all my extended family. The age of people coming in has always been on the younger side, and I really enjoy working with young people. Thirdly, it's a party business, so most of the people who are shopping here are in the mood to have fun. They're gonna go home and have a party, so it's always a very uplifting environment here.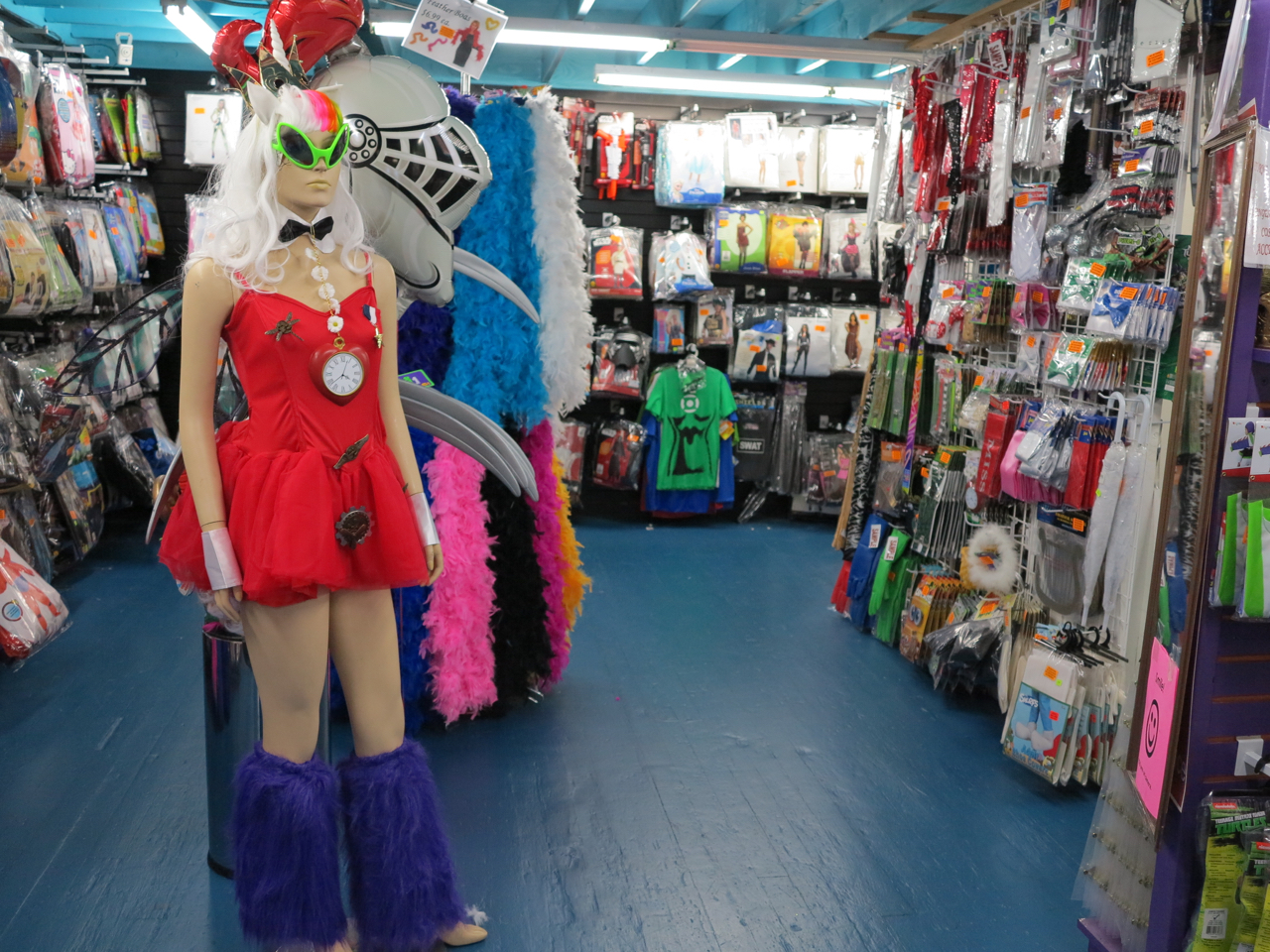 What's the biggest party holiday for you guys?
The biggest day for us is Halloween. The second biggest is New Year's Eve. 
What's it been like running a business in the neighborhood for the past 20 years? Tell us about the changes you've seen.
The neighborhood has changed quite a bit in the time we've been here. When we first got here it was overrun with streetwalkers and drug dealers and all sorts of problems were just up and down the street all day long. Now, today during store hours, we hardly see any of that original environment here, so I would say it's changed for the better. Possibly for the worse is what's happened to retail rents in the neighborhood. They've gone up dramatically and I think that has changed a lot of the character of the neighborhood as well. 
How about the residents? Have you seen a shift in the people who shop here?
That's a good question. Our demographic is pretty much 18 to 40 years old, predominantly women, and a large proportion of the people shopping here are from the 94109 zip code. I would say over 70 percent of the people who shop here are within our zip code. 
Will San Francisco continue to be the party city it's been known to be? 
I think it's going to remain a party city. It's such a young town and more and more young people are moving here every day. Technology companies and startups are opening up right and left, so it's actually working very well for us.
The young people here love to party, but they shop differently, which has brought us into our latest way of delivering party supplies. We used to have a lot of our own trucks doing deliveries throughout San Francisco, but now we use Uber Rush and Postmates.
We got started with both those companies less than six months ago, and now we're delivering eight to ten orders a week with them. That way, somebody can be sitting at their desk downtown, jump online and place an order and Uber Rush will come by and drop it off there for seven to ten dollars. It's amazing! We now have no minimum order for party supplies.
SF Party is located at 939 Post St. (between Hyde & Larkin). Hours are Monday–Friday 9am-6pm, Saturday 10am-5pm (closed on Sundays).