Residents of the Marina tend to be particularly health-conscious, and when it comes to their dogs, there's no exception. For those looking to keep their canine friends healthy and happy, Moulin Pooch, the pet store and day care at 1750 Union St., offers plenty of nutritious options.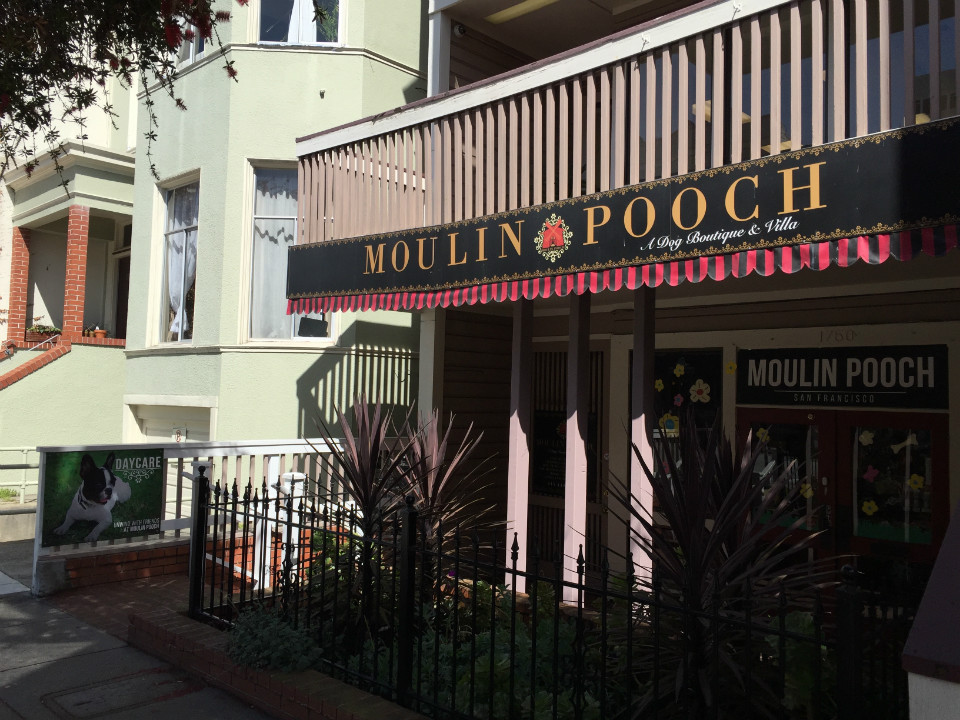 Laurence Harrison, who lives in the Outer Richmond, took over the retail portion of the shop last September, with the goal of providing the best-quality nutrition for dogs. He changed the inventory "drastically," he told us. "It's much more specialized."
Moulin Pooch now carries raw and vegan foods, and brands that offer a wide range of proteins, such as quail, mutton and wild boar—not just your usual chicken and beef. (The shop stocks premium cat food, too.)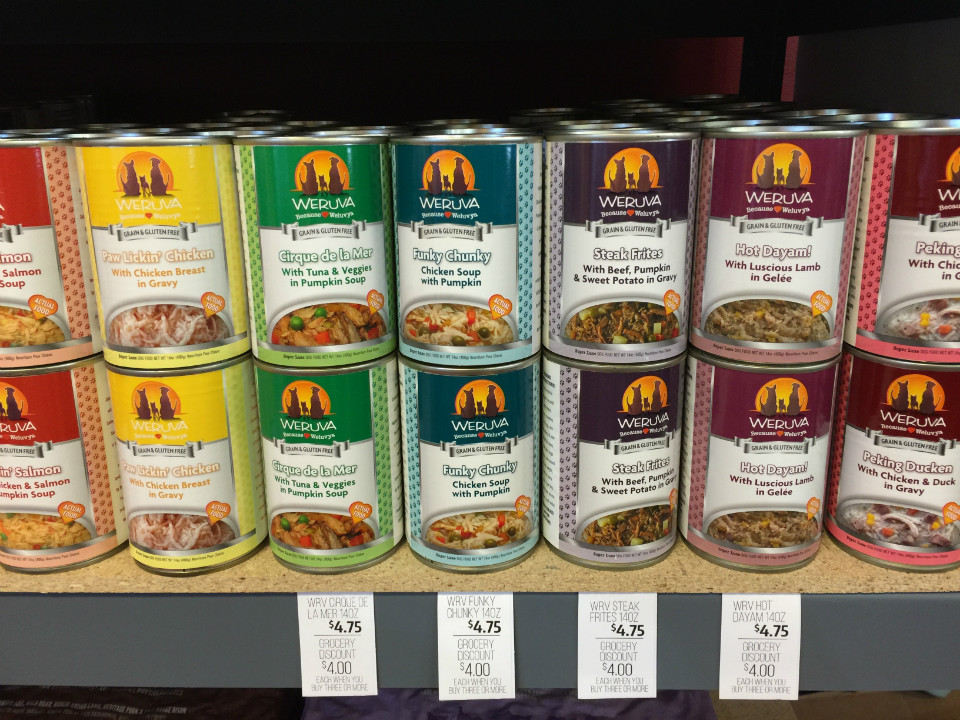 Harrison said higher-end pet food contains mostly protein, with some vegetables and fruit, and few, if any, fillers or synthetics. "It's easier to digest and puts a lot less strain on [pets'] organs," he said, adding that he doesn't carry anything with byproducts. Top-of-the-line pet foods also undergo "more rigorous safety measures than your average human food," he noted.
A five- to six-pound bag of food runs anywhere from $12.99 to $29.99. Brands include Halo vegan diet, Primal (a local raw food), Orijen and Acana.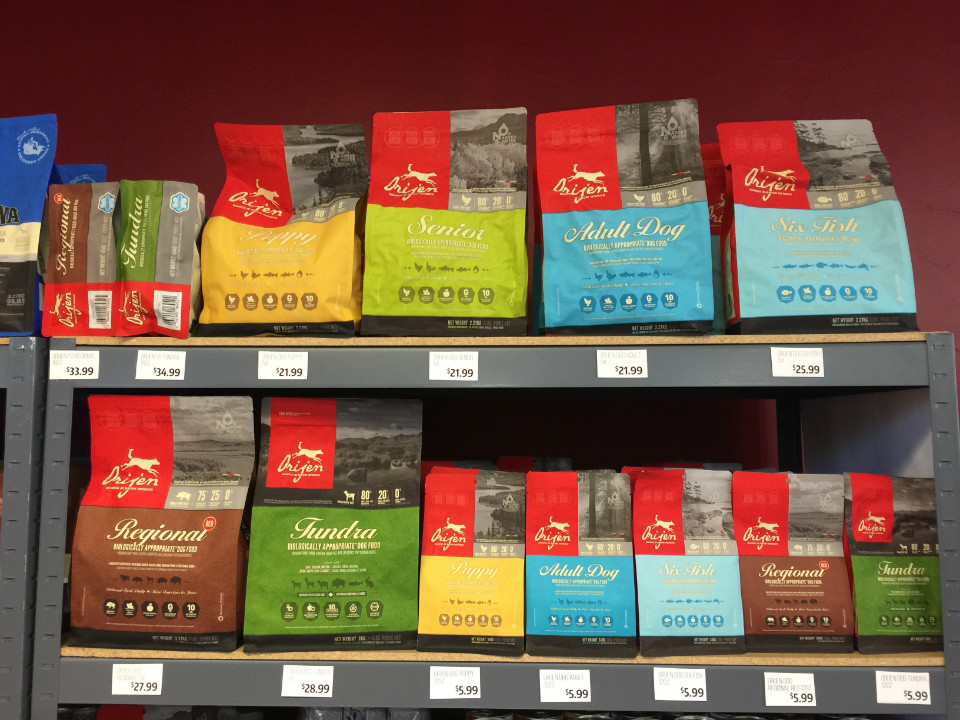 Can dogs tolerate a vegan diet? Yes, Harrison says; in fact, some dogs have protein allergies. In other cases, he noted, it's used as a low-calorie diet for chubby dogs. And some owners who are vegan simply extend their choice to their furry family. Harrison also carries gluten-free treats.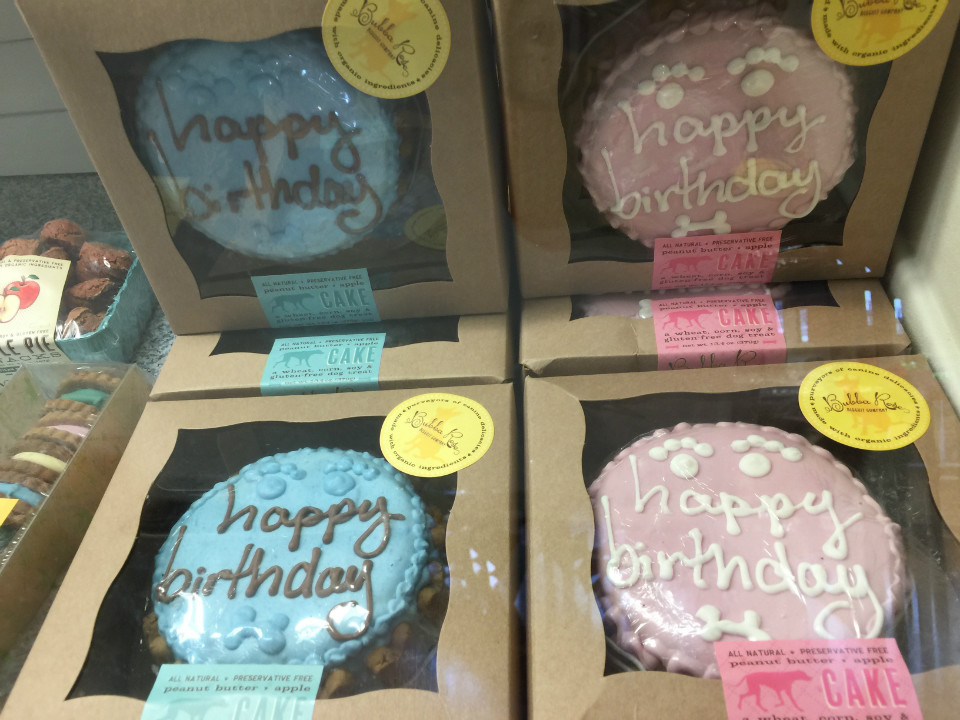 Harrison, who's worked at six other pet stores, told us he became an advocate of healthy dog food after switching his Lhasa Apso, Lily, now 16, to a better diet. "It's made a huge difference, especially in her coat and her general energy levels," he mentioned.
He often prepares specialty meals for the dogs who come in for day care ($34–45 a day, depending on the package), visiting Allyne Park to hand out samples. Rabbit sausages and freeze-dried boar and goat are popular, he said.
Many of the accessories and toys Moulin Pooch carries are made locally or within California; Harrison personally knows many of the makers. He stocks PetPlay.com toys and beds, Wildebeest harnesses, Usagi Team bow-tie collars and Rock Dog Gear leashes, made from climbing rope.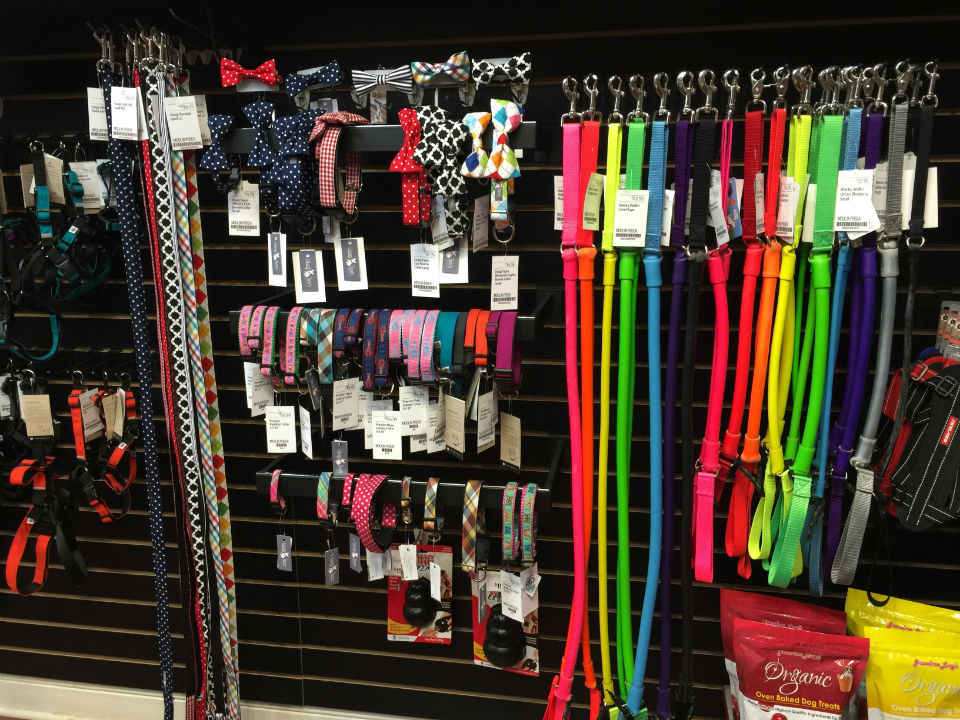 From 5–7pm on the first Friday of each month, Moulin Pooch hosts a "Yappy Hour," with free drinks for owners and treats for dogs, including special food samples. Many of the dogs have been coming for years, he said, and love hanging out with the other dogs at day care and at Yappy Hour. Harrison also brings in veterinarians to give free basic exams, nail trimming and dental advice.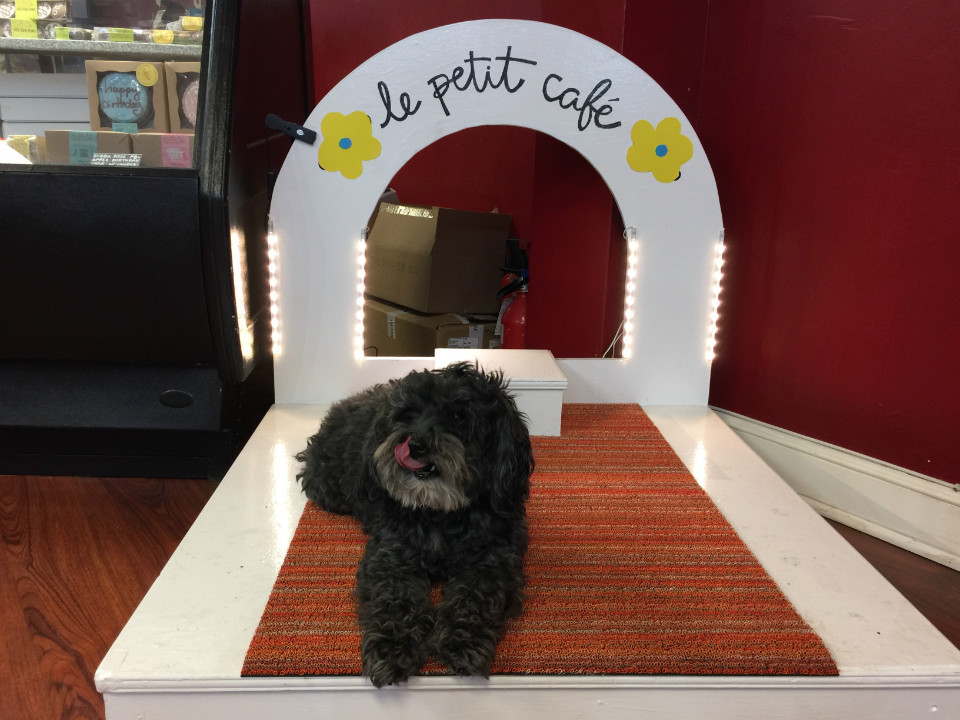 Ryder.
Rosadia Escueta still runs the day care portion of the business, and hours for that are 7am–7pm Monday–Friday and noon–6pm Saturday. The shop doesn't open until noon on weekdays, but Harrison admits he's often secretly inside the store before it opens. "I come here two hours early every day just so I can play with the dogs," he said.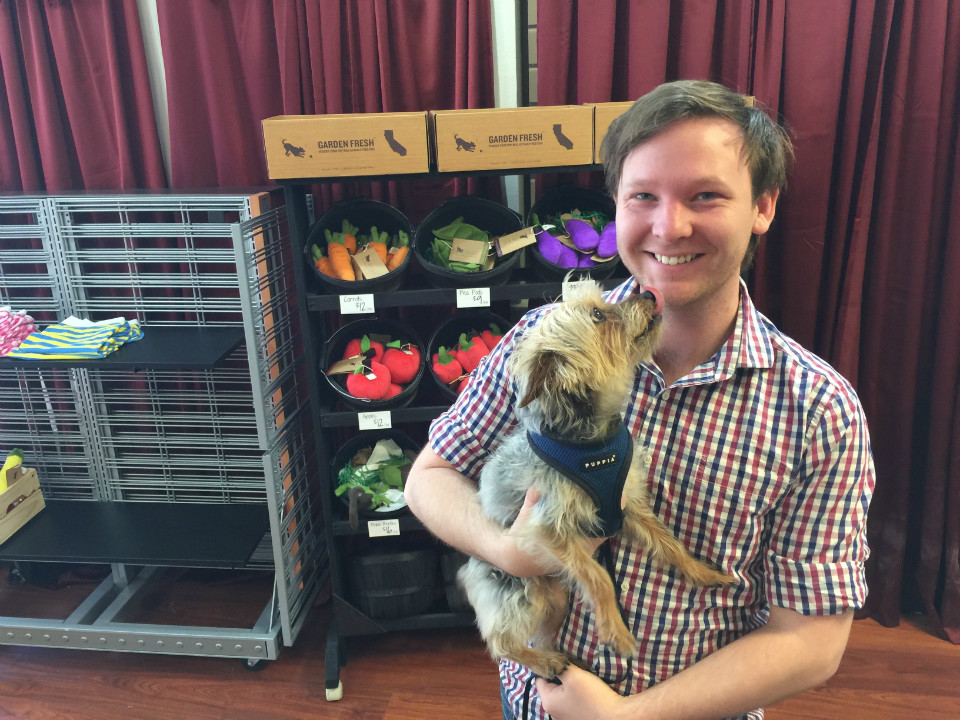 Harrison with Weebles.