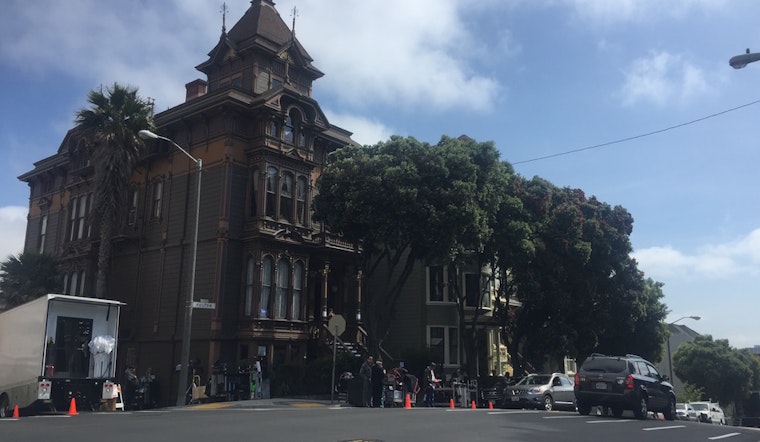 Published on May 12, 2016
Curious about the huge production going down at the Westerfeld House today? It's not the forthcoming House of Legends documentary, which will tell the story of the historic home's past when it's released this fall.
The filming is actually for Netflix's series Sense8, a sci-fi show about eight men and women who discover that they are "sensates," people who are able to share experiences with one another through a psychic link. One of the eight leads is Nomi Marks (played by Jami Clayton), a transwoman living in San Francisco.
The show, created by the Matrix duo of Lana and Lilly Wachowski, has filmed in locations around the world, including Berlin, Seoul, Reykjavik, and Nairobi. Its first season featured scenes shot at Twin Peaks, Dolores Park, and the Music Concourse in Golden Gate Park, among other locations.
Parking on the north and west sides of Alamo Square will be blocked off until 10pm tonight for the show's large crew.
Thanks to Jimbo for tipping us off to the shoot.