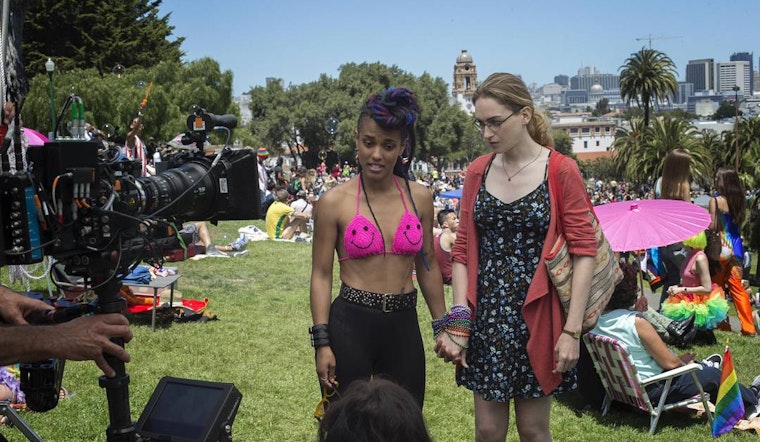 Published on May 17, 2016
After filming last week at Alamo Square's Westerfield House, Netflix series Sense8 is headed to the Castro Theatre tomorrow to continue filming episodes for its upcoming second season, expected to premiere around Christmas.
Sense8 comes from transgender sisters Lana and Lilly Wachowski (The Matrix), and follows eight men and women from across the world who discover they are connected. One of them is Nomi Marks (Jamie Clayton), a transgender woman living in San Francisco with girlfriend Amanita (Freema Agyeman).
Season one included scenes filmed at Dolores Park, the Music Concourse in Golden Gate Park, Twin Peaks, Laguna Honda Hospital, and other locations.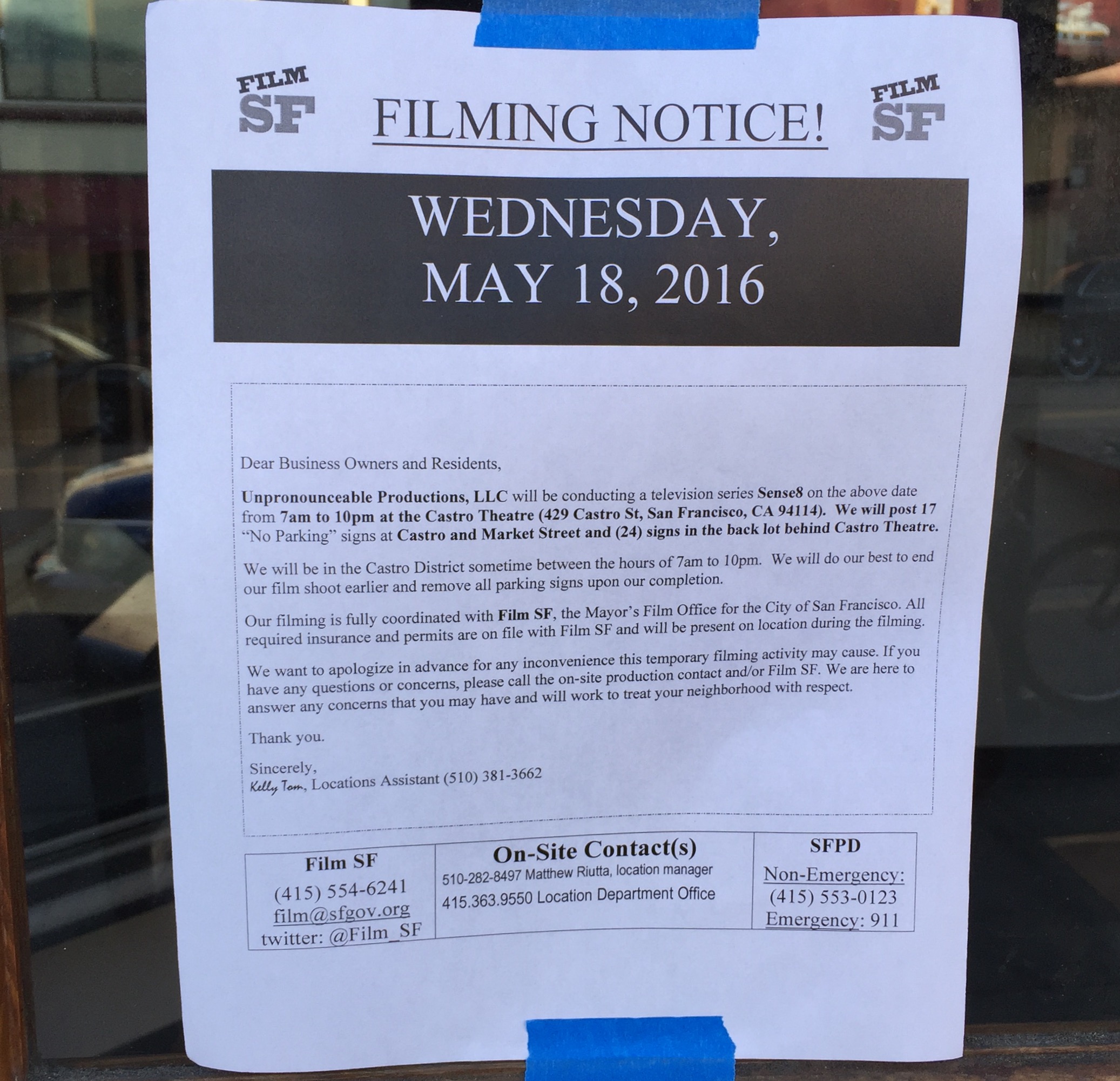 Photo: Steven Bracco/Hoodline
The filming notices that went up over the weekend say that tomorrow's shoot at the Castro Theatre will run from 7am to 10pm. Expect parking to be impacted nearby: "We will post 17 No Parking signs at Castro and Market, and 24 signs in the back lot behind the Castro Theatre," it notes. 
This filming comes on the heels of the ABC miniseries When We Rise, which shot in the Castro over two consecutive weekends at the end of April and beginning of May. With Sense8 set in the present day, however, don't expect to see the same kind of impact on the neighborhood as When We Rise's period cars, throwback businesses and covered-up rainbow crosswalks.