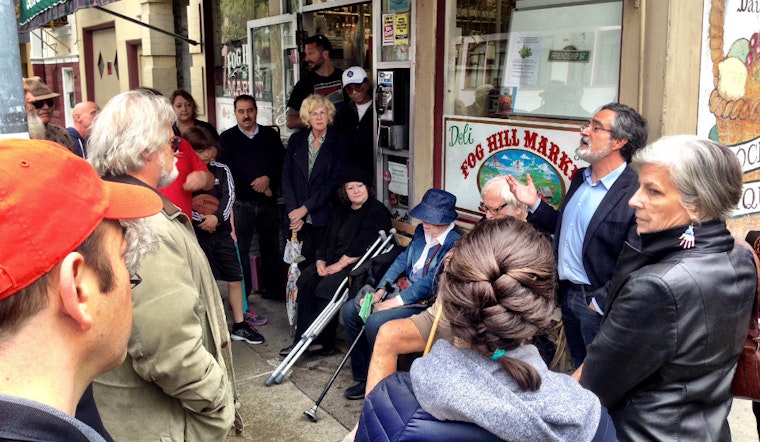 Published on May 11, 2016
District 3 Supervisor Aaron Peskin has announced he's holding a hearing on the implementation of the Prop J Legacy Business Registry and Historic Preservation Grant. It'll be held at 9:30am at the Government Audit and Oversight Committee next Thursday, May 19th in City Hall Room 250. Peskin has asked the Office of Small Business, which administers the program, to present.
Proposition J was passed by voters in November, but as Hoodline reported in April, the Legacy Business program has been lagging due to a lack of staffing. The Prop J legislation didn't include funding for a dedicated employee, meaning that applications to the Legacy Business program, which is in part designed to help protect longtime businesses from losing their locations, have gone unprocessed. Given the current real estate climate, the delay could prove critical for some merchants.
Peskin recently co-authored a $306,250 supplemental appropriation at the Board of Supervisors, intended to give the Office of Small Business the funding necessary to staff the grant program. But the job posting likely won't go up until June, and it can take months to fill city positions.
Here's what Peskin had to say in a press release today:
It is extremely frustrating to learn that months after San Francisco voters passed Proposition J to preserve our small businesses, our Office of Small Business has not processed even one application.

Meanwhile, I hear from treasured neighborhood merchants on a daily basis that they are at risk of closing their doors forever and unable to access the resources that could enable them to negotiate a new lease or supplement their revenue. It's really unacceptable.
The release also says Peskin will be championing the Legacy Business Preservation Fund, and rallying neighborhood support for various District 3 small businesses throughout the month of May. Peskin has already nominated at least 15 District 3 small businesses for the Legacy Business registry.