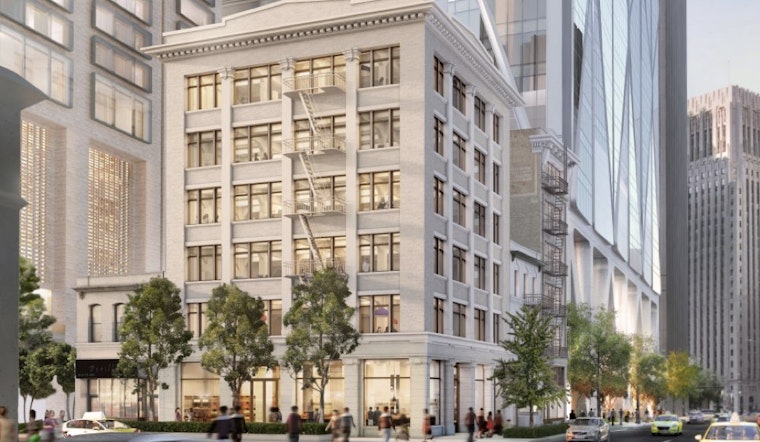 Published on May 06, 2016
After a session of public comment and discussion with the developer's counsel and construction management team, the Planning Commission has officially approved plans for First & Mission's proposed Oceanwide Center.

Beijing-based Oceanwide Holdings purchased the First and Mission site in early 2015, as plans were already underway to build two towers on the lot—including what will become the city's second-tallest tower.
Oceanwide held a series of information hearings throughout the winter to discuss its plans, which call for demolishing three buildings on First Street to construct a 636-foot-tall tower on Mission at First Street and a 910-foot-tall tower on the opposite corner on First Street. The developer will also renovate two existing commercial buildings on First Street: 88 First St. and 78 First St.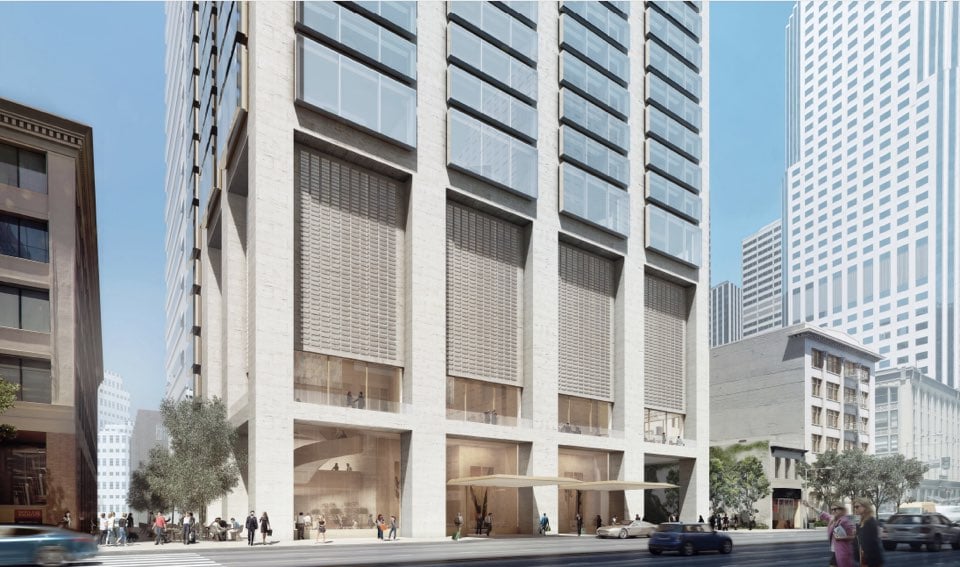 Mission Street hotel.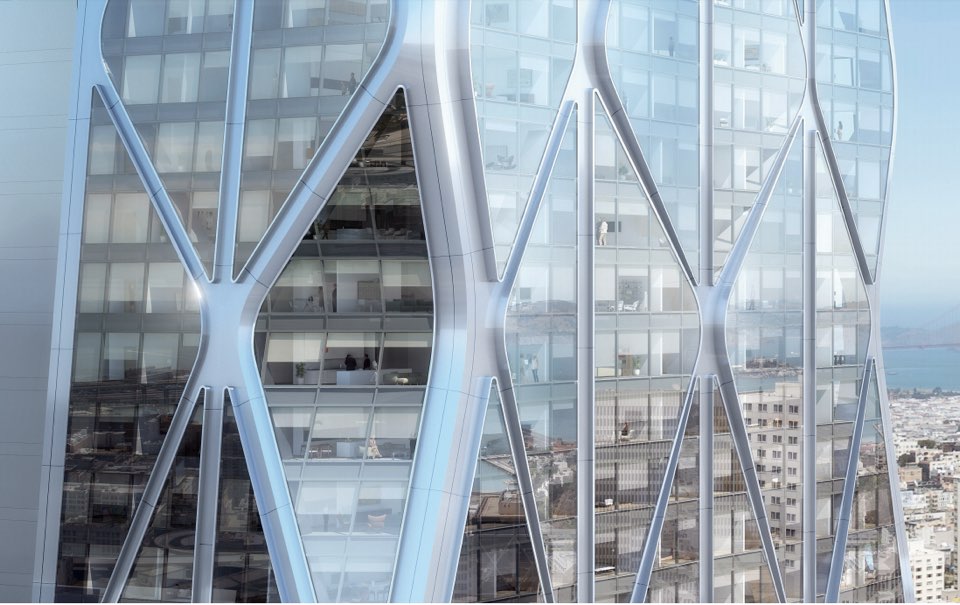 First Street residential and commercial tower.
Collectively, the Oceanwide Center will offer more than one million square feet of office space, 265 residential units, 169 hotel rooms, 12,500 square feet of ground-floor retail and 26,000 square feet of privately-owned public open space (which we covered in depth here).
Mitigating Shadows
Once complete, Oceanwide's towers will cast new shadows on four downtown parks: Union Square, Portsmouth Square and St. Mary's Square in Chinatown, and Justin Herman Plaza on the Embarcadero.
Due to the 1984 Sunlight Ordinance, both the Rec and Parks Commission and Planning Commission had to decide whether the new shadows would have an adverse effect on those spaces. Both commissions ultimately decided they would not.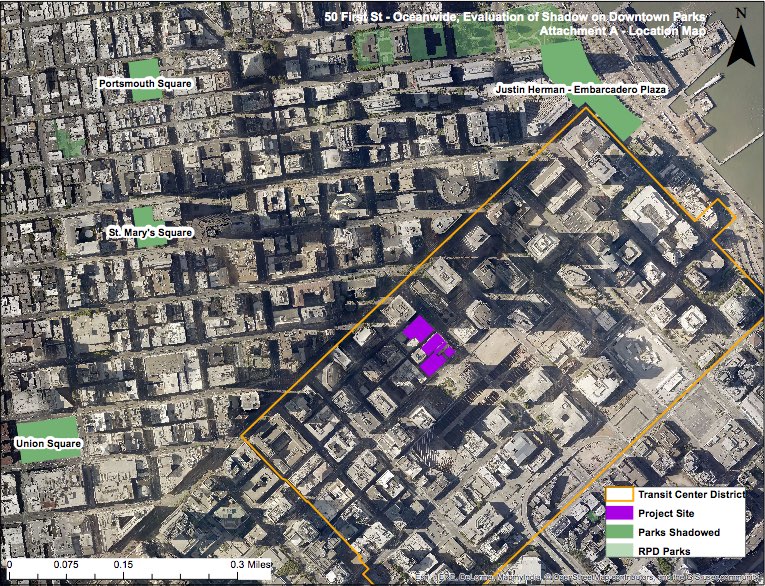 Image: Rec & Parks
Only one public commenter at yesterday's meeting—a stained-glass street artist who's been stationed on the Embarcadero for more than 40 years—questioned that finding, noting that 60 fewer minutes of sunlight near One Market would have a major effect on street artists.
The vast majority of the comments at the meeting were positive, with representatives from community organizations like the Community Youth Center, Chinatown Community Development Center and Self Help for the Elderly in Chinatown sharing their support for the project. To mitigate the shadows from the towers, Oceanwide is offering a $12 million endowment for programming in Chinatown parks.
They'll also pay a 33 percent affordable housing fee—which will contribute $33 million to stabilizing housing within one mile of the project, as the Chron previously reported.
Despite the generally positive sentiment from community members and her counterparts, Planning Commissioner Kathrin Moore voted against increasing the shadow caps for the four parks to allow the development. Moore prefaced her vote by explaining that during her career, developers have designed their projects to responded to such challenges, and her position on the matter was consistent with her actions throughout her tenure on the commission.

Next-Door Neighbors Call For Help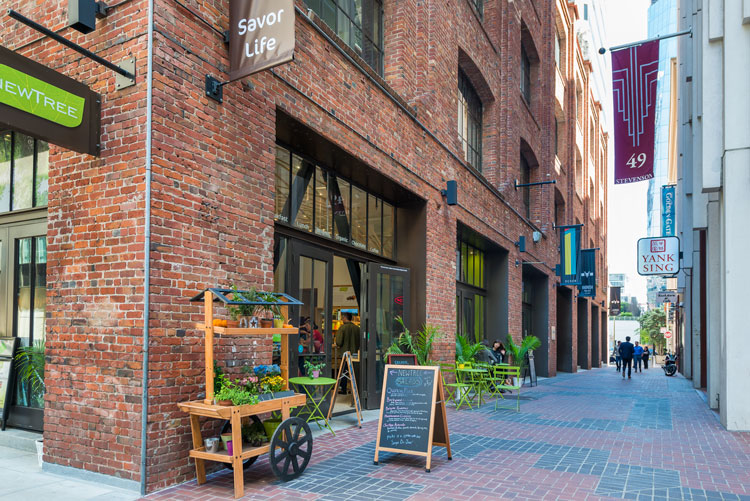 A small business at 1 Ecker/16 Jessie, which shares a property line with the new development. (Photo: Vanguard Properties)
The issue that did threaten to hold up the project, however, was concerns from neighboring homeowners in a historic building, who were concerned about the impact of a 55-month construction period with an aboveground loading dock on their quality of life. 
Lawyers and homeowners in the historic four-story brick building at 1 Ecker/16 Jessie St. urged the commission to address how the developer would mitigate impacts on their building—including construction noise and potential damage during construction, as well as noise from trucks entering and exiting the proposed outdoor loading dock next to their building at night.
Though none of the residents outright opposed the project—and some even said they were looking forward to having the development as a neighbor in the future—the owner of the commercial properties at 1 Ecker/16 Jessie St. also warned that 55 months of construction could take down many of the small businesses on-site.
But Commissioner Dennis Richards' probing, Oceanwide's counsel and a construction manager from Tishman Construction convinced the commission that through existing building codes, their experience with similar projects like 181 Fremont, and ongoing conversations with neighbors, construction on Oceanwide Center would not render 1 Ecker/16 Jessie St. uninhabitable. The toughest period for neighbors would end after the first 12-18 months of construction, said Ted Musho, senior vice president at Tishman Construction.
As for their plans to locate the development's future loading dock outside—right next to 1 Ecker/16 Jessie St., rather than in the basement—Oceanwide's counsel explained that the dock would be managed efficiently by a full-time, on-site employee, and that trucks would not be allowed to idle there. They also noted that another loading dock for smaller vans would be located in the basement, so not all deliveries would come to the outdoor dock. 
Transbay Center Bailout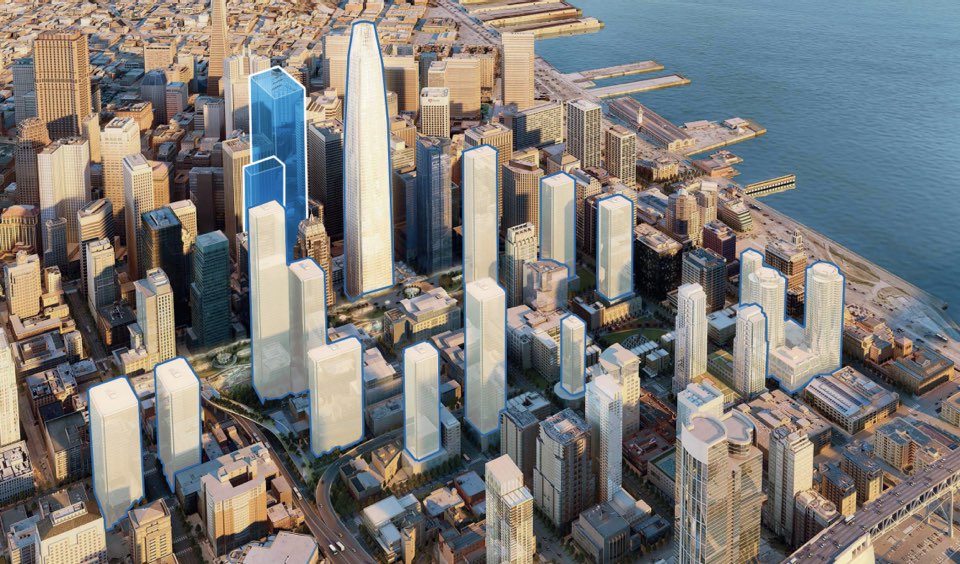 During public comment, John Elberling of SoMa-based nonprofit development firm TODCO underscored the immense importance of the Oceanwide project to funding the Transbay Center—which just received a $260 million loan to keep construction moving this summer. Elberling urged the commission to require Oceanwide to pay all of its development fees, totaling $117.6 million, upfront.
In response, Oceanwide's counsel assured the commission it would pay at least some of the fees upfront. Community funds, including affordable housing fees, would be paid in two batches, with the first batch due before construction could begin.
The parks endowment wil be paid in installments over time, with the first quarter due before the groundbreaking, and the rest paid after the development's completion. Oceanwide also expects to pay $647 million in Transit Center Community Facilities District (Mello-Roos) taxes over 30 years.
With project approvals now in hand, construction on the project is expected to begin this November, running for a total of 55 months.
For even more details and renderings of the project, here's the 495-page Planning Commission packet.