The lush greenery of Michelangelo Playground, a hidden gem on Greenwich between Leavenworth and Jones streets, makes it a popular place for picnics—and a fun oasis for shooting hoops and enjoying the jungle gym.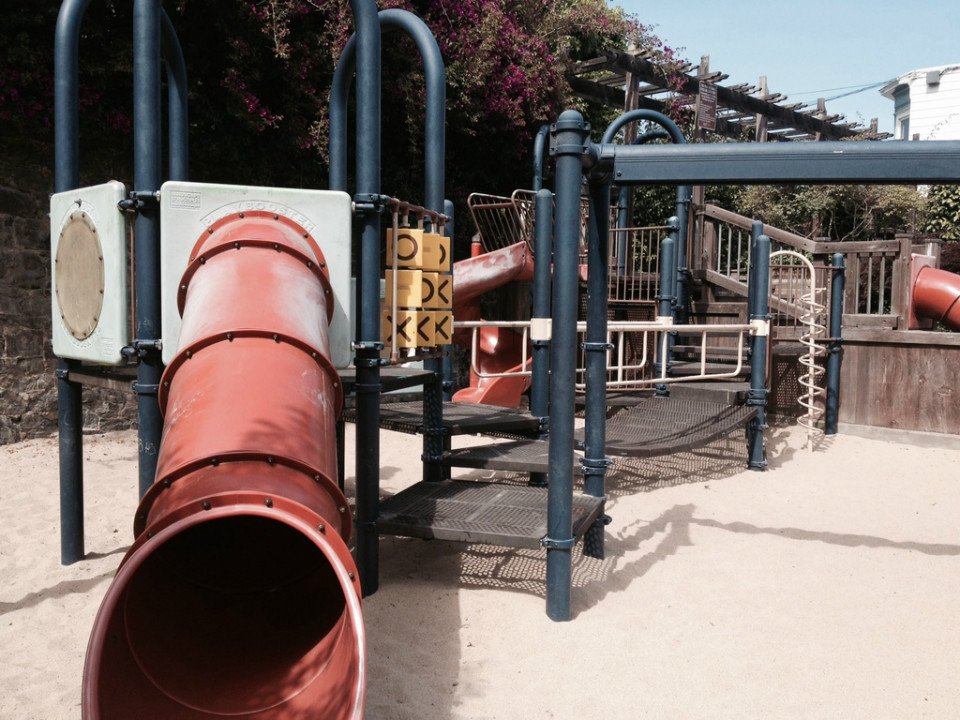 This spring, the .44-acre playground will close for a few days so the basketball court can be repaved and rehabbed. The schedule isn't final, but Joey Kahn, a spokesperson for SF Recreation & Park, said in an email that work will likely start at the end of this month. The playground will be closed for one day at the start of the project, and then for four consecutive days about three weeks later.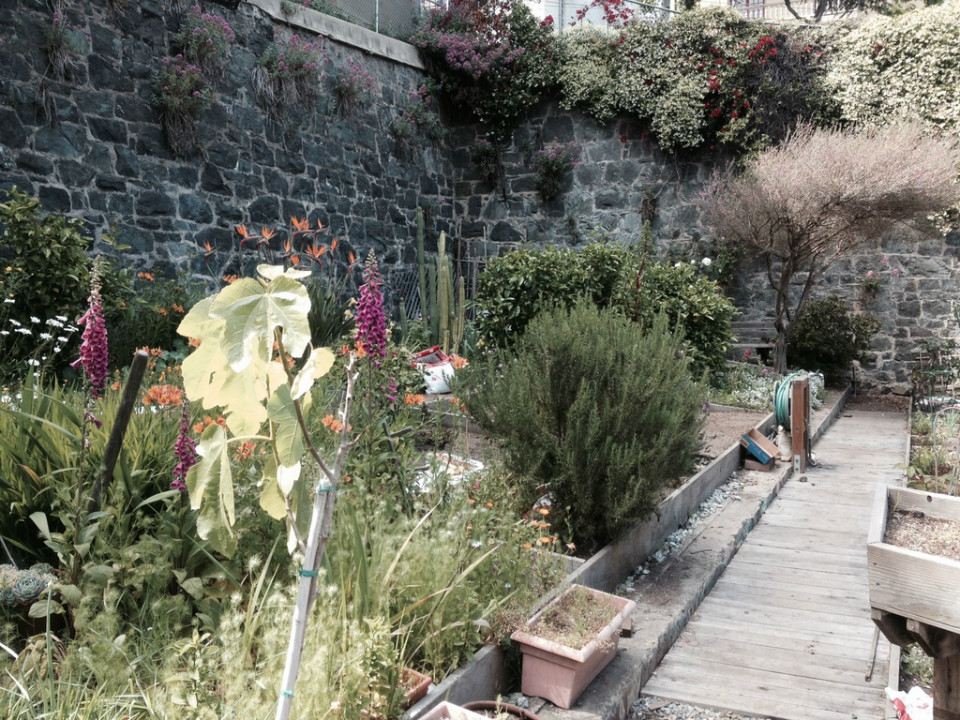 We got word of the project from Supervisor Aaron Peskin's office, which worked with Rec & Park on the spiffing-up. The cracked blacktop on the basketball court will be repaired and "an acrylic playing surface will be applied, improving the performance and appearance of the court," Kahn said. In all, 4,608 square feet of asphalt will be affected, and 240 square feet of new asphalt will be installed. The backboard and hoop will also be replaced.
We'll keep you posted on specific closure dates and more details once the contract is set.