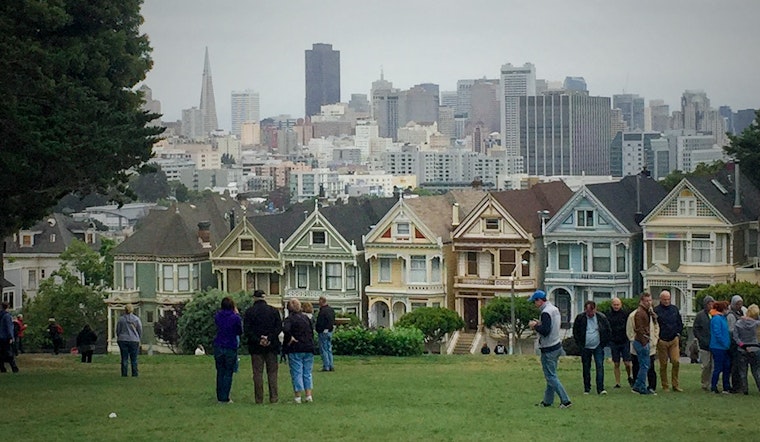 Published on May 09, 2016
The time has come at last: today is the last day to enjoy all that Alamo Square Park has to offer, before it closes for renovations for at least nine months.
This evening, park regulars are getting together for one last night on the hill. According to the Alamo Square Facebook page, everyone is invited to potluck in celebration of the park tonight, starting at 5pm. There will be a grill, paper goods, condiments, and ice; bring something to throw on the barbecue or a pre-made side or dessert.
"Hope to see you at our bittersweet soiree as we say good-bye and await the renovation of our beloved Alamo Square," says the event description.
Don't know what you'll do without the park? We've put together a handy survival guide for where to find views, playgrounds, dog play areas, and tennis while the park is getting upgraded.