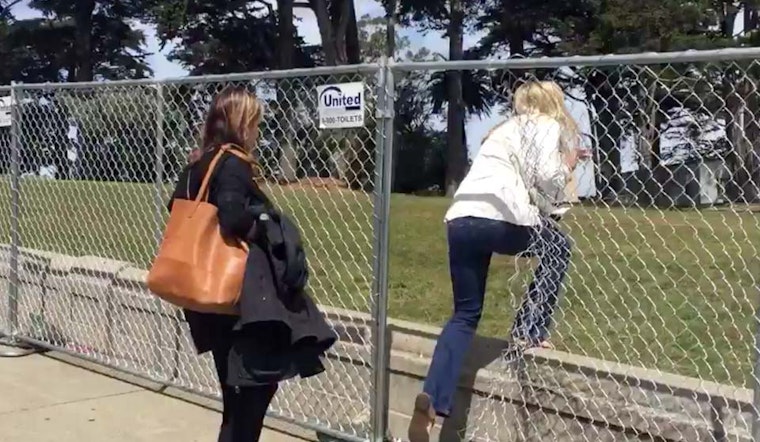 Published on May 22, 2016
Alamo Square Park may be closed for 9 months' worth of renovations, but that's apparently not enough to stop some eager visitors from getting their obligatory snapshots of the Painted Ladies.
Such was the scene this morning at the park, where we spotted camera-wielding adventurers entering and exiting through a hole in the perimeter chain link fence: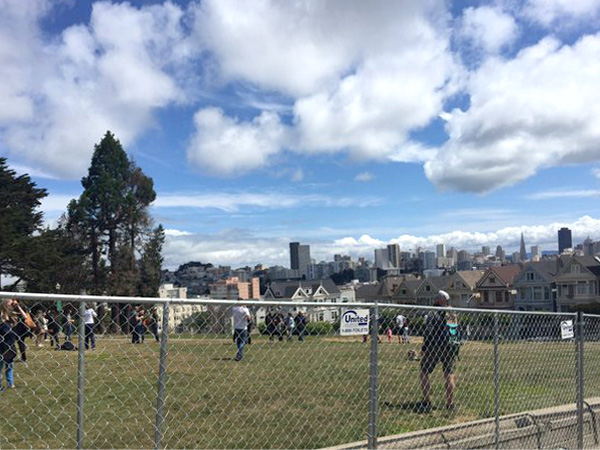 The clandestine snapshots are already making their way to social media:
Yes, some folks will do just about anything to get that iconic shot of the Painted Ladies. The power of Full House endures.