San Francisco's huge annual Pride Parade, a day of floats, performers and celebration of the LGBTQ community, is only five days away. And though the parade officially proceeds along Market Street, residents who live in District 5 can keep their eyes peeled for a float that celebrates their own neighborhood. 
Supervisor London Breed has had a float in the Pride Parade every year that she's been a supervisor, including the memorable London Bridge (complete with shirtless male dancers) in 2013. Not sponsored by the city, the float is paid for by her campaign funds. "When I first went to a gay pride parade in high school, I was blown away by how happy people were and how colorful it was," she told us. "This is what SF is all about!"
This year's float is taking a step away from the play on her name, and instead focuses on the neighborhoods in her district, with the Fillmore, Japantown, the Painted Ladies and even the Wiggle all making an appearance.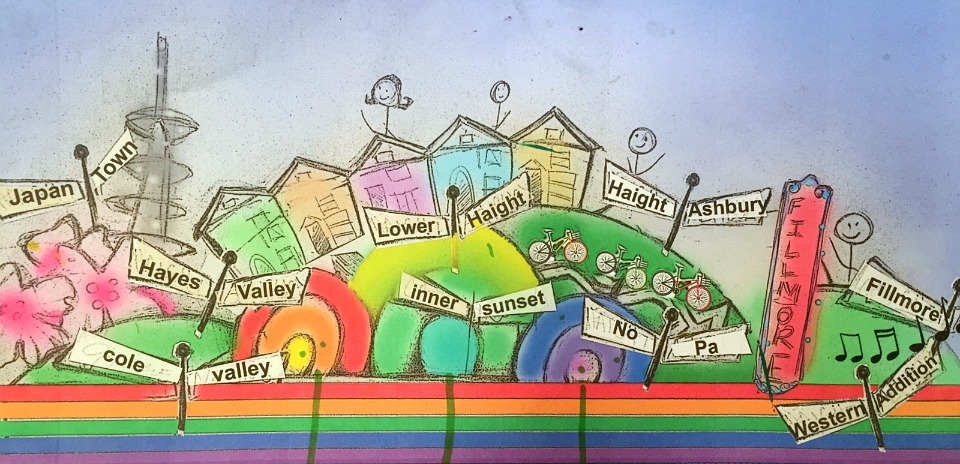 Tucked away on Pier 54, behind a large metal gate, magic is happening. East West (the Parade Guys), founded more than 25 years ago, construct floats for politicians, corporations, and non-profits. The creative team of artists, sculptors, engineers and woodworkers is now constructing 30 of the floats slated for the upcoming Pride Parade.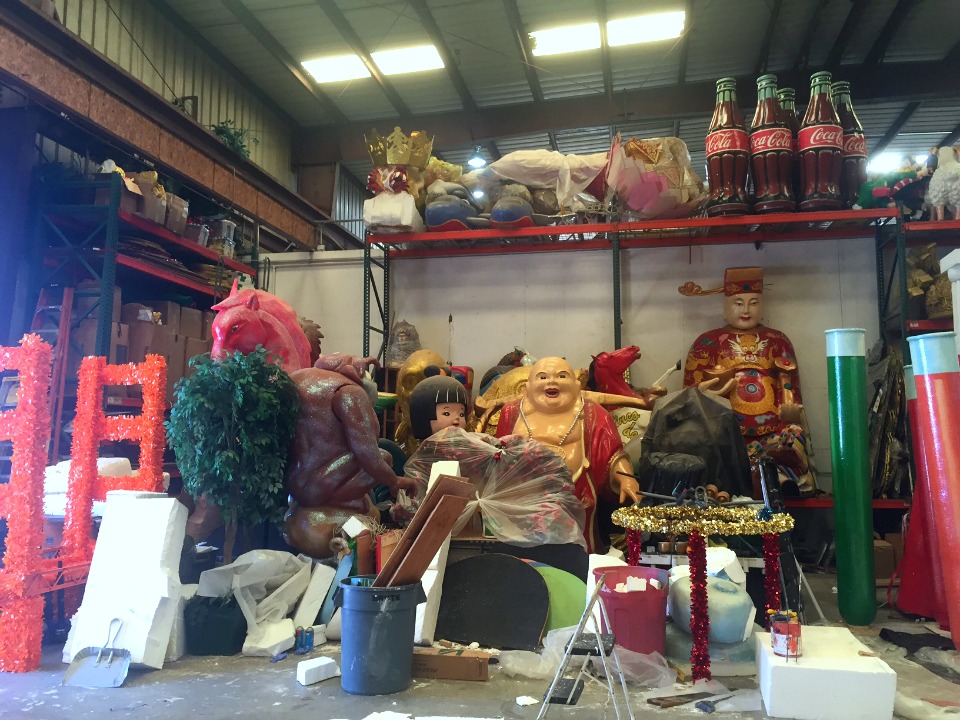 Float builder Stephanie Mufson is in charge of turning a client's vision into reality—both conceptually and physically. "London is always fun to work with, as she's a person and not a company," she told us. "She has a specific vision that she really cares about." 
This year's float is no small feat. It has to incorporate nine neighborhoods, and room for people to stand on the float. It also needs to be wind-proof, to withstand blustery June afternoons. "Every float goes through a sturdiness test," Mufson told us. "Before we send it out, we bang around on it to make sure everything is secure."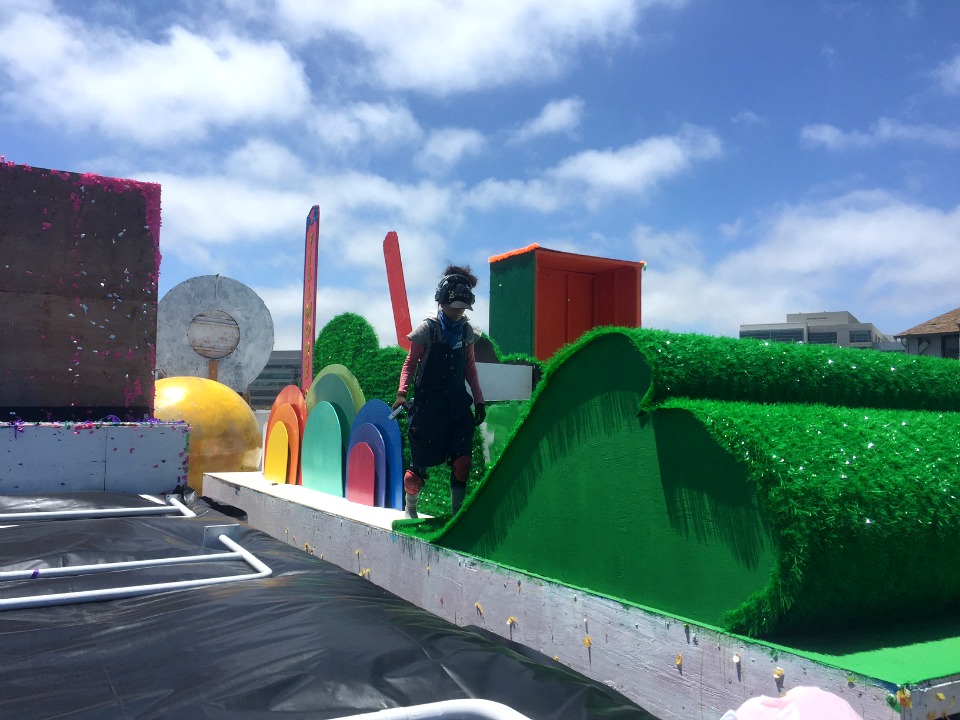 While we were visiting the shop, one worker was stapling artificial turf to the rolling hills of the float outside. Another was painstakingly cutting pieces of wood to make up a row the Painted Ladies. "This will probably take about eight hours," he said.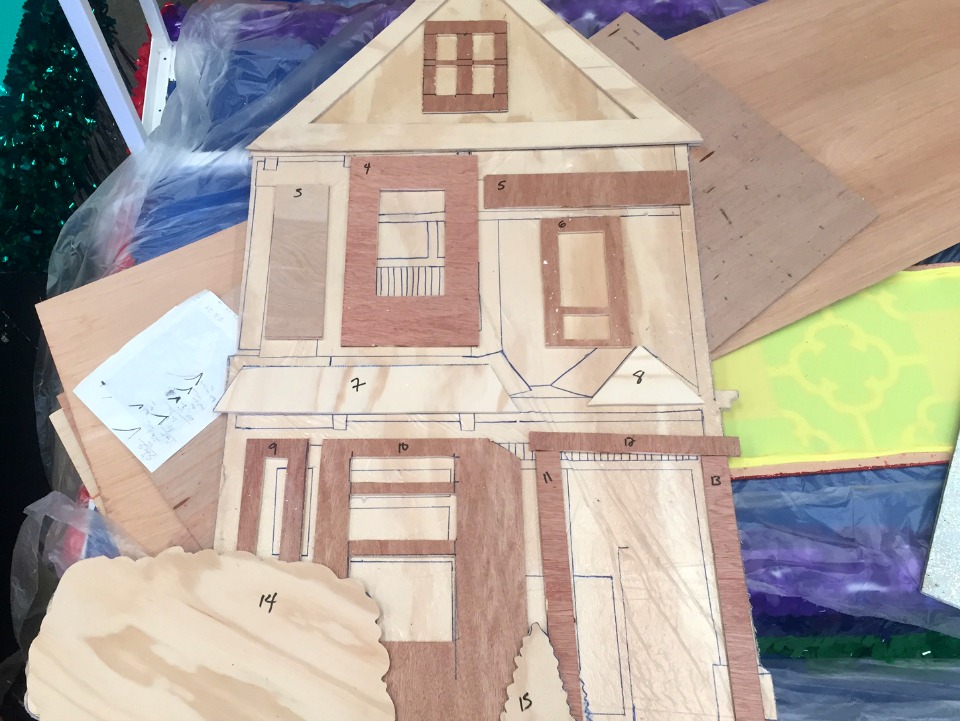 The District 5 float is the only district float that will be in the parade this year. "I do a float because it's so boring to ride by in a car," Breed told us. "You owe it to the people who are sitting there and watching and waiting for hours. Being a spectator, you've got to give them something, more than just a wave from a car." 
In the wake of the recent nightclub shooting in Orlando, this year's Pride celebration will certainly have a tinge of sadness amidst the celebration—something Breed is aware of. "I want people to have a good time, but we're in a time of crisis," she said. "It's important to celebrate Pride, and make sure people come together. We're a resilient city." 
As for the Parade Guys, once the floats leave the pier this weekend there will only be a brief reprieve before the next project starts: July 4th is just around the corner. 
Keep an eye out for the District 5 float during Pride Parade on Saturday. And if you see it go by, send us a photo.