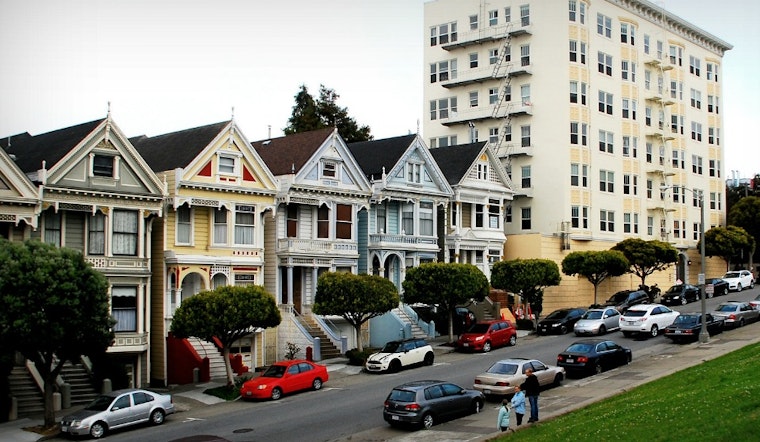 Published on June 06, 2016
It's been less than a month since Alamo Square Park closed for much-needed renovations, a development which caused some tourists to clamber through a hole in the fence to snap photos of the Painted Ladies. (See our video evidence here.)
Today, SF Rec and Park announced that it will reopen a portion of the park to be a "small viewing area" where tourists can fully admire the view of the famous postcard row.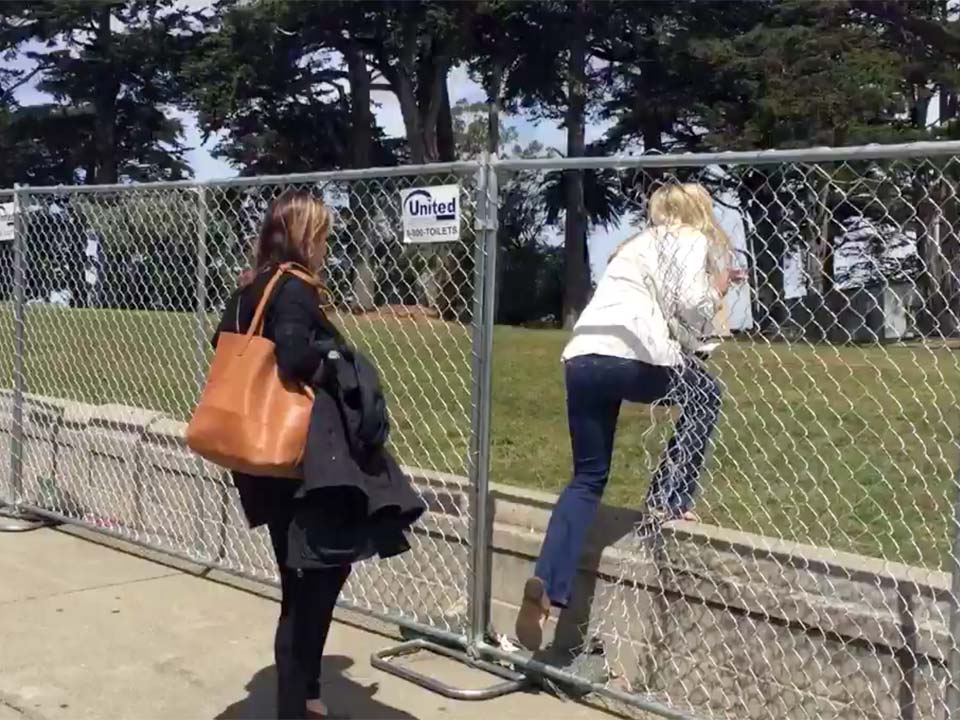 "Alamo Square and the Painted Ladies are an international destination and a vital part of our neighborhood," said Supervisor London Breed, who encouraged the new viewing area, in today's press release. "The renovation project is important, but I did not want it to completely close off the park to neighbors and visitors, or force tourists into the street while taking pictures. I'm thrilled we were able to reach a solution and want to thank both the Rec and Park Department and Alamo Square Neighborhood Association for helping make it happen."
The area of the park that will be reopened is a small triangular section, directly adjacent to the Painted Ladies.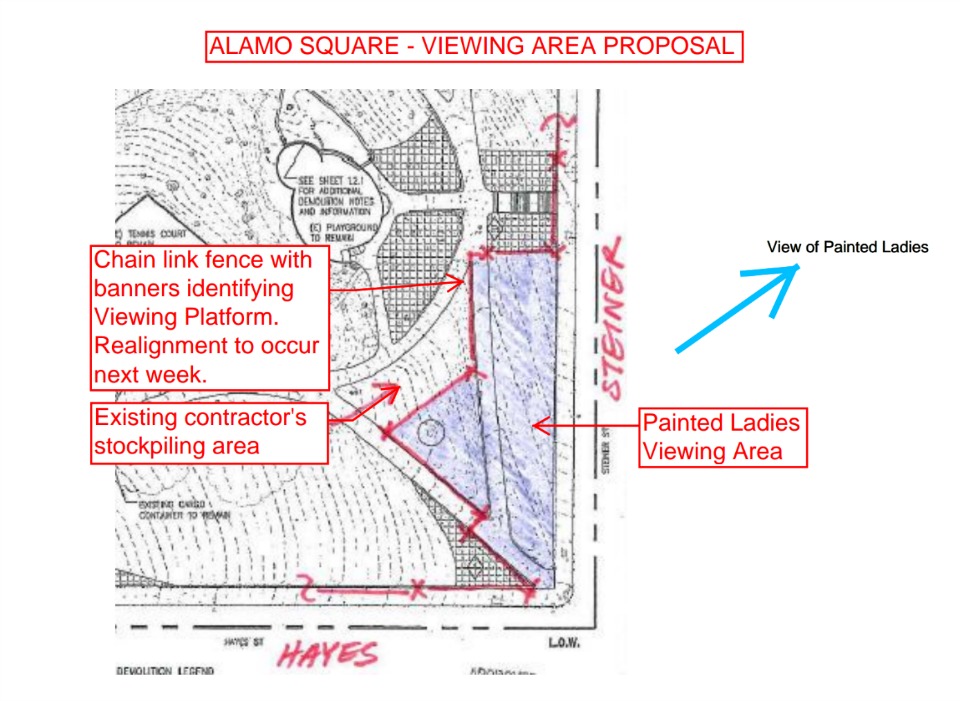 "We are delighted to have a portion of the park open again," said Lisa Zahner, President of Alamo Square Neighborhood Association, in the press release. "It's great that Rec and Park has responded to the needs of the neighbors and park visitors. We really appreciate Supervisor Breed's help in making it happen."
The viewing area will remain open until November, when it'll close for a final leg the $4.3 million renovation, which is still slated to wrap up at the end of this year.