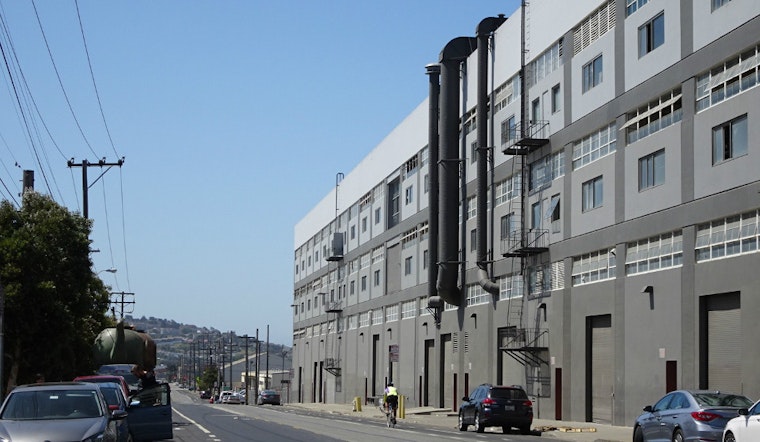 Published on June 13, 2016
Major changes and development are due to come to Dogpatch with Forest City's Pier 70 project, but for now, a portion of the nearby Bay Trail offers a relatively peaceful, if not traditionally beautiful, fitness path.
This section of the trail starts just south of China Basin on Terry A. Francois Boulevard (by Pier 50), veers through Bay Front Park, connects with Terry A. Francois again near Mission Rock Resort, and then heads south on Illinois Street all the way past the Islais Creek Channel.
Much of the trail runs along a marked bike path on Illinois Street, passing a rundown section full of decrepit buildings, a working waterfront and ship repair yard, and stretches of industrial buildings in use.
"I like being able to see that gritty, industrial working waterfront," said Maureen Gaffney, senior Bay Trail planner. "It's nice to have some of the real industry left."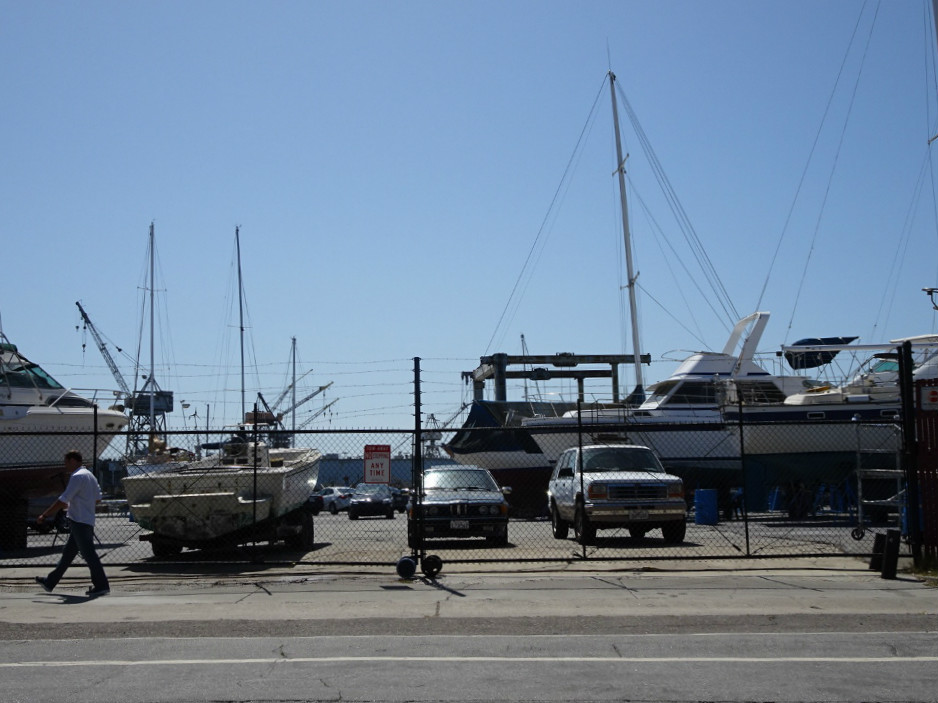 On weekend mornings in particular, traffic is incredibly light, making for a less stressful ride for cyclists. Another perk is that the trail goes near or past a host of fun, funky places to eat and shop, so you can use it as a hub for exploring what Dogpatch has to offer.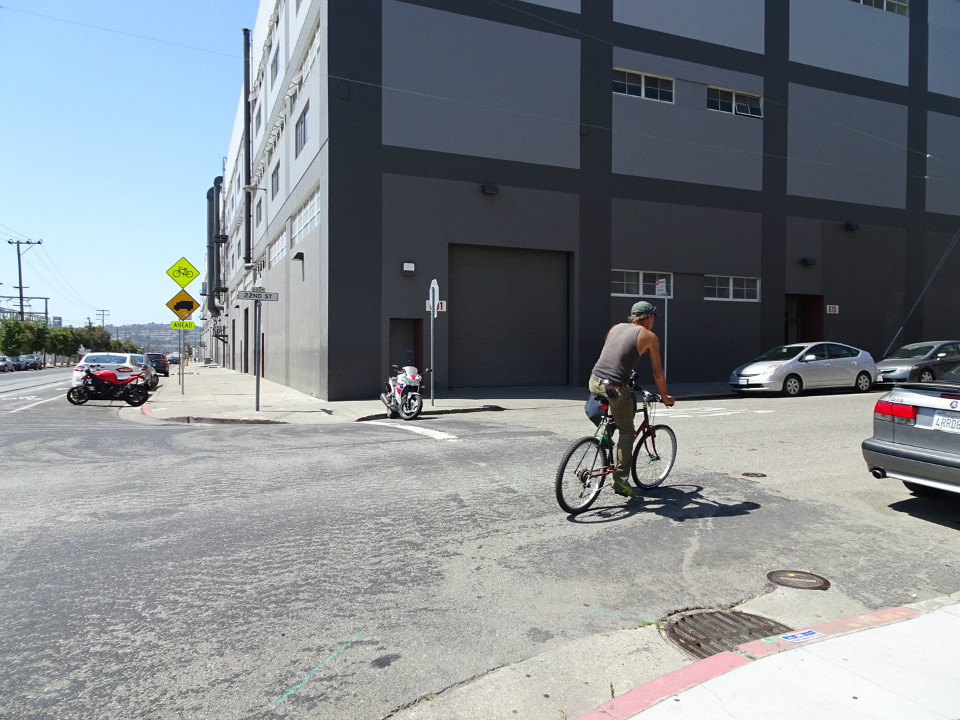 For example, you might want to ride the trail up to Mission Rock Resort, which offers numerous takes on eggs Benedict, a good Bloody Mary and terrific views of the shipyard and the bay from its second-floor dining room and patio. Just down Terry A. Francois Boulevard is another locals' favorite, the Ramp, where you can duck down an alleyway to see the shipyard up close.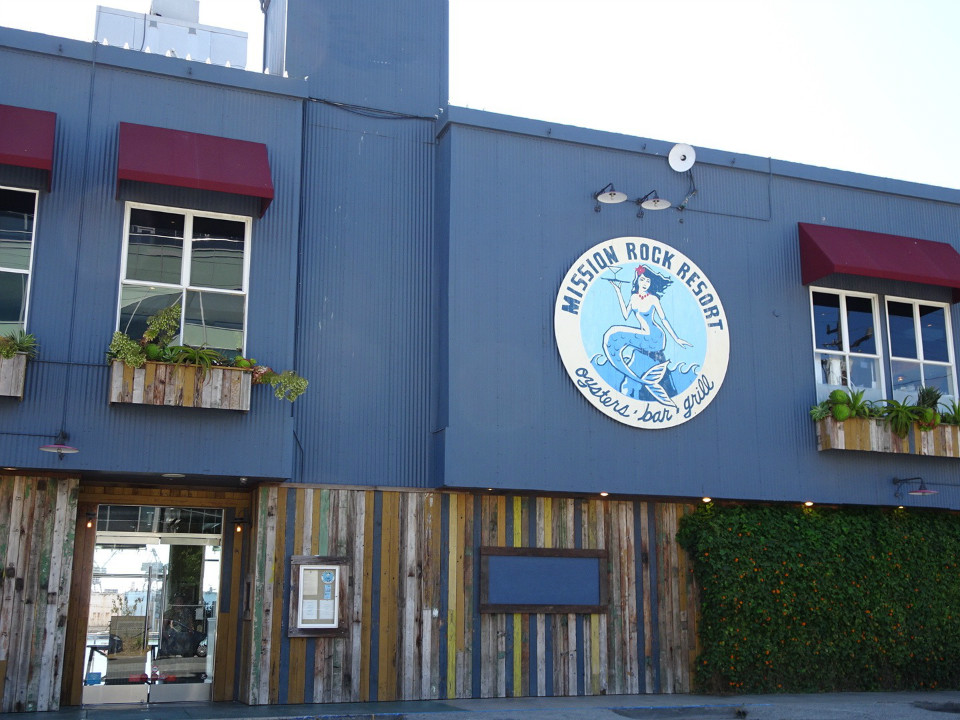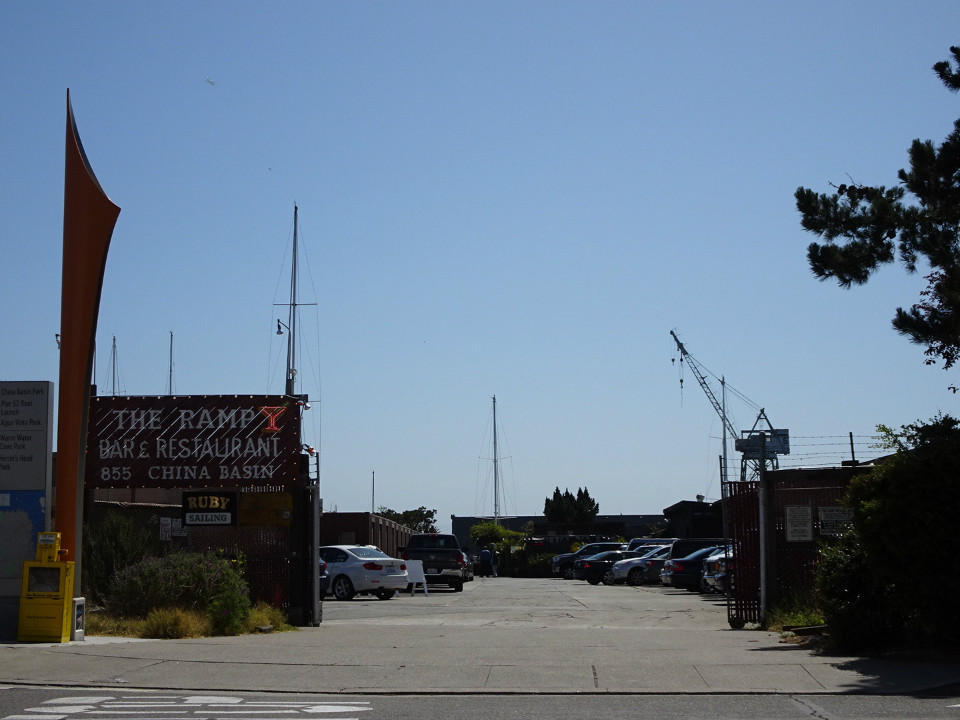 From Illinois, cut over to Third Street along 22nd Street, where you'll find a number of options. Grab one of the best ice cream cones in the city at Mr. & Mrs. Miscellaneous, have brunch at Serpentine or Just for You Cafe, grab a coffee from Piccino, sip a brewski at Smokestack or Dogpatch Saloon ... the list goes on.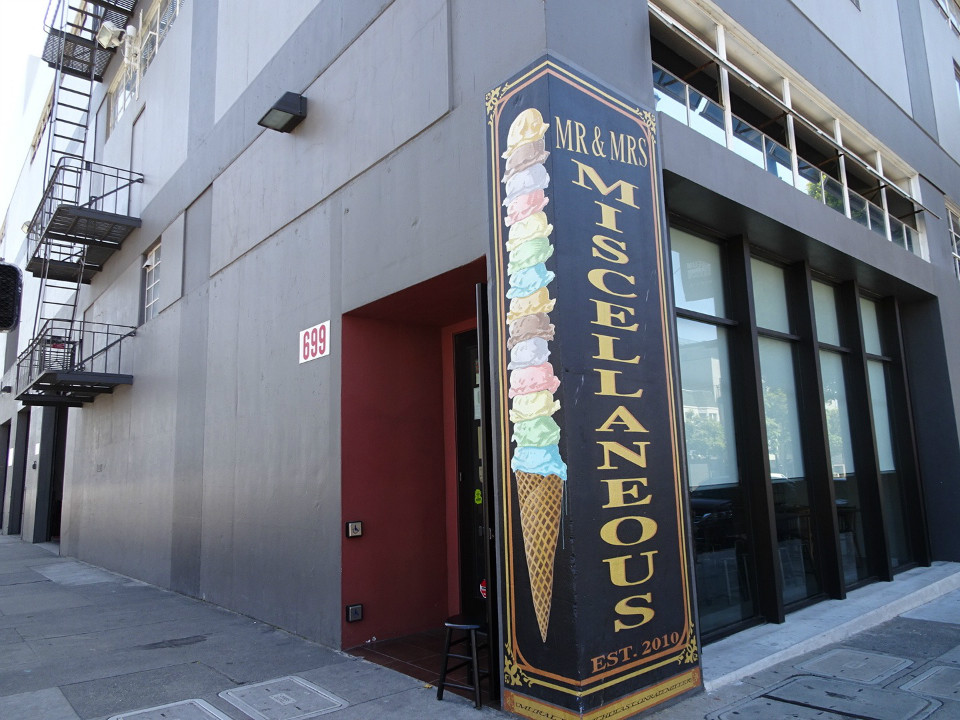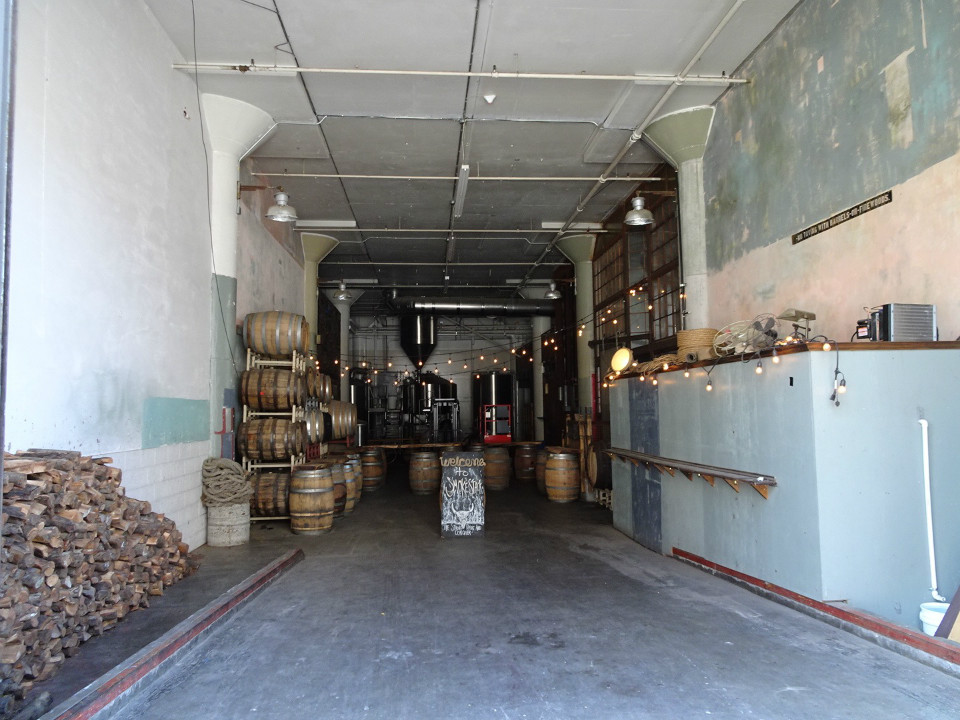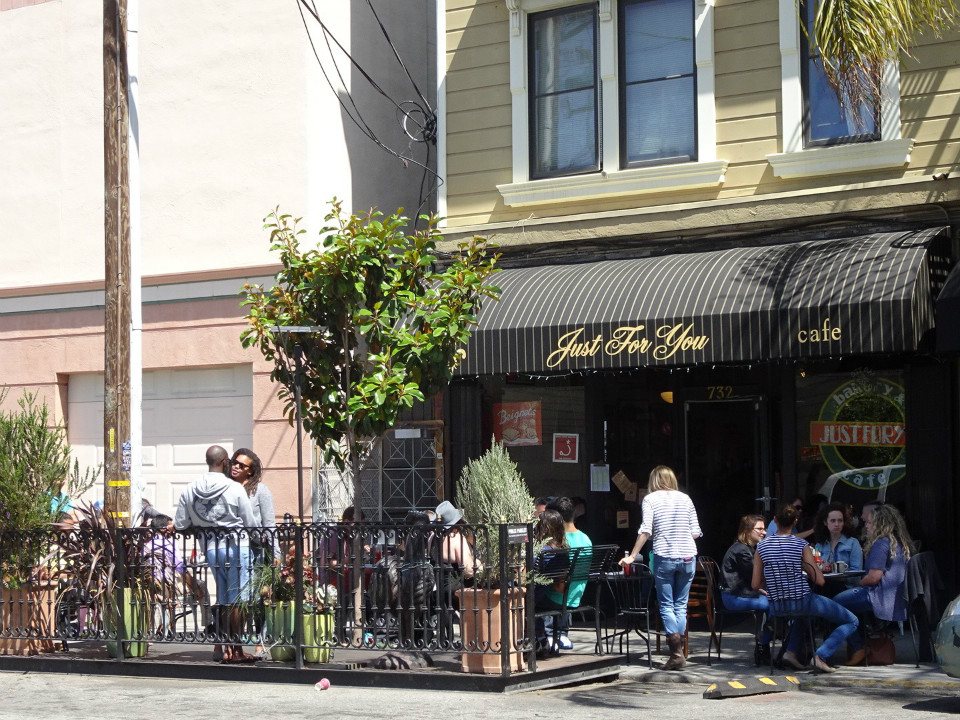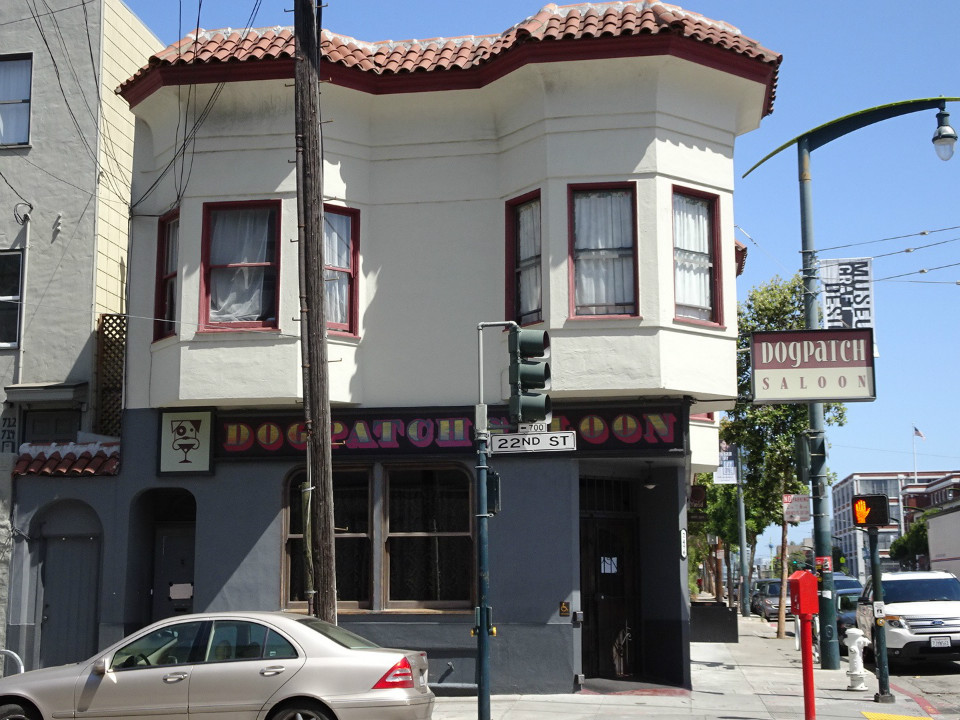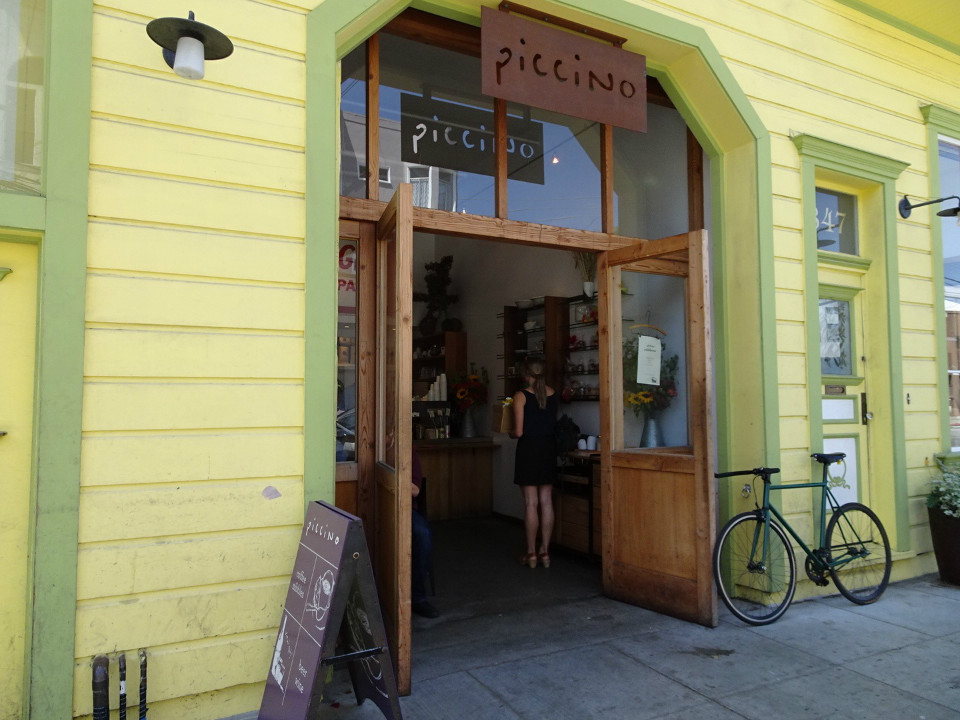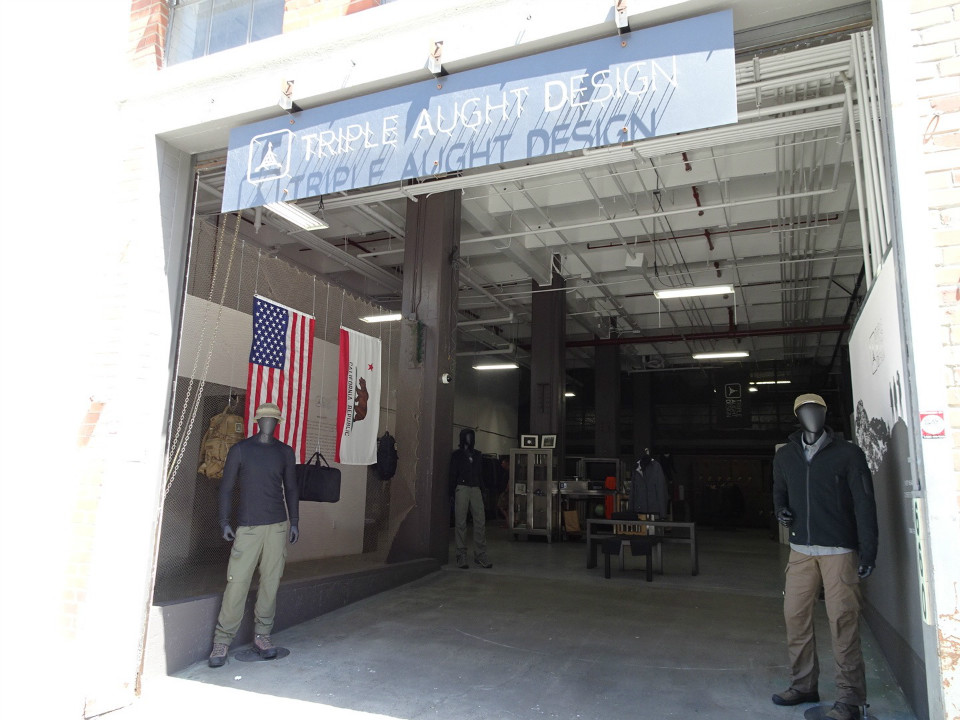 Gaffney told us plans are in store to make major changes to the trail. "The goal and the mission of the Bay Trail is to be as close to the shoreline as possible," she said. "Certainly a place like Illinois Street is not our be all, end-all for the Bay Trail. We want to be on the waterfront."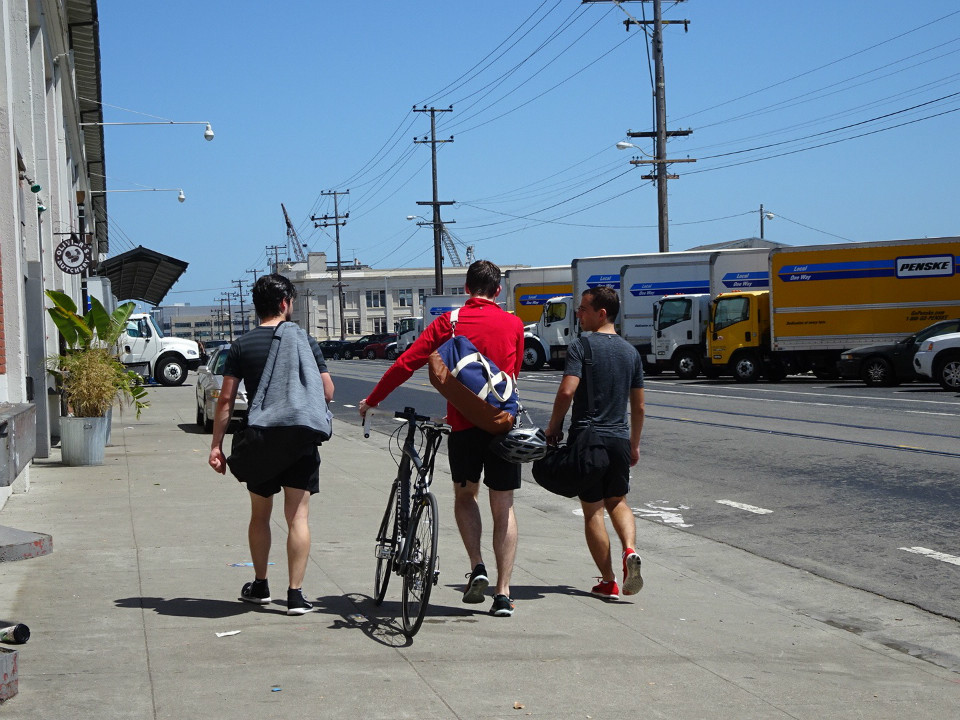 "With the new Pier 70 park and the other mixed use things they're putting in there, we will have the opportunity to have a spur from the Bay Trail," Gaffney said. "That will be exciting, and a wonderful way to to go out and see some of those old structures out there. Some of those old buildings are fascinating, and the public is going to get a chance to see a lot more of that cool history once the Port turns that into more of a public space."
Warm Water Cove, where 24th Street meets the Bay, is another area targeted for improvements. Port of San Francisco spokesperson Renee Dunn Martin told us it's still on the "vision/to do" list, but an initial phase of the project was funded through the 2012 Clean and Safe Parks Bond. "$1.5 million will allow park-wide improvements and expansion to 26th Street," she noted, but the Port will seek more community input before moving forward.
Gaffney is enthusiastic about what's next. "I love the grittiness down here, but I think there's going to be some exciting opportunities for seeing the waterfront."