Published on November 10, 2016
2099 Market St., the ornate building on the corner of Church and Market, is undergoing renovations to restore its residential units.
The former home of CitiApartments' offices and a handful of commercial tenants, including Apothecarium and Karizma, will soon offer six new housing units, representatives from Veritas Investments, members of the building's current ownership group, tell us. Renovations on three one-bedrooms with a study and three two-bedrooms with a study should be completed by the end of the year. Pre-leasing could start later this month or next. 
The 1906-built multi-unit building is currently owned by 2099 Market Street LLC, a partnership including Veritas Investments. According to city planning documents, ownership was transferred to 2099 Market Street LLC in 2013.
Veritas Investments is a real estate investment manager that specializes in owning and operating mixed-use multifamily and retail properties, the company's website says. Together with their affiliates RentSFNow and Greentree Management, Veritas operates as one of the largest apartment property owners in San Francisco.
This won't be 2099 Market St.'s first stint as a residential building, but the new landlords say they do not recall when the last residential tenant occupied the building.

Right now, the building is completely empty, they noted. The last commercial tenants, Apothecarium and Karizma, recently vacated their ground-floor spaces. Karizma was able to lease a new space from Veritas Investments in another building at 262 Church, while the Apothecarium opened in a new space at 2029 Market Street.
The Art Of Aesthetics and Hair Play Salon, the building's former top floor tenants, left their spaces earlier this year as well. Both have also found new spaces in the city.
Veritas Investments does plan to fill the building's ground floor units with businesses again, but did not specify an exact timeline for that.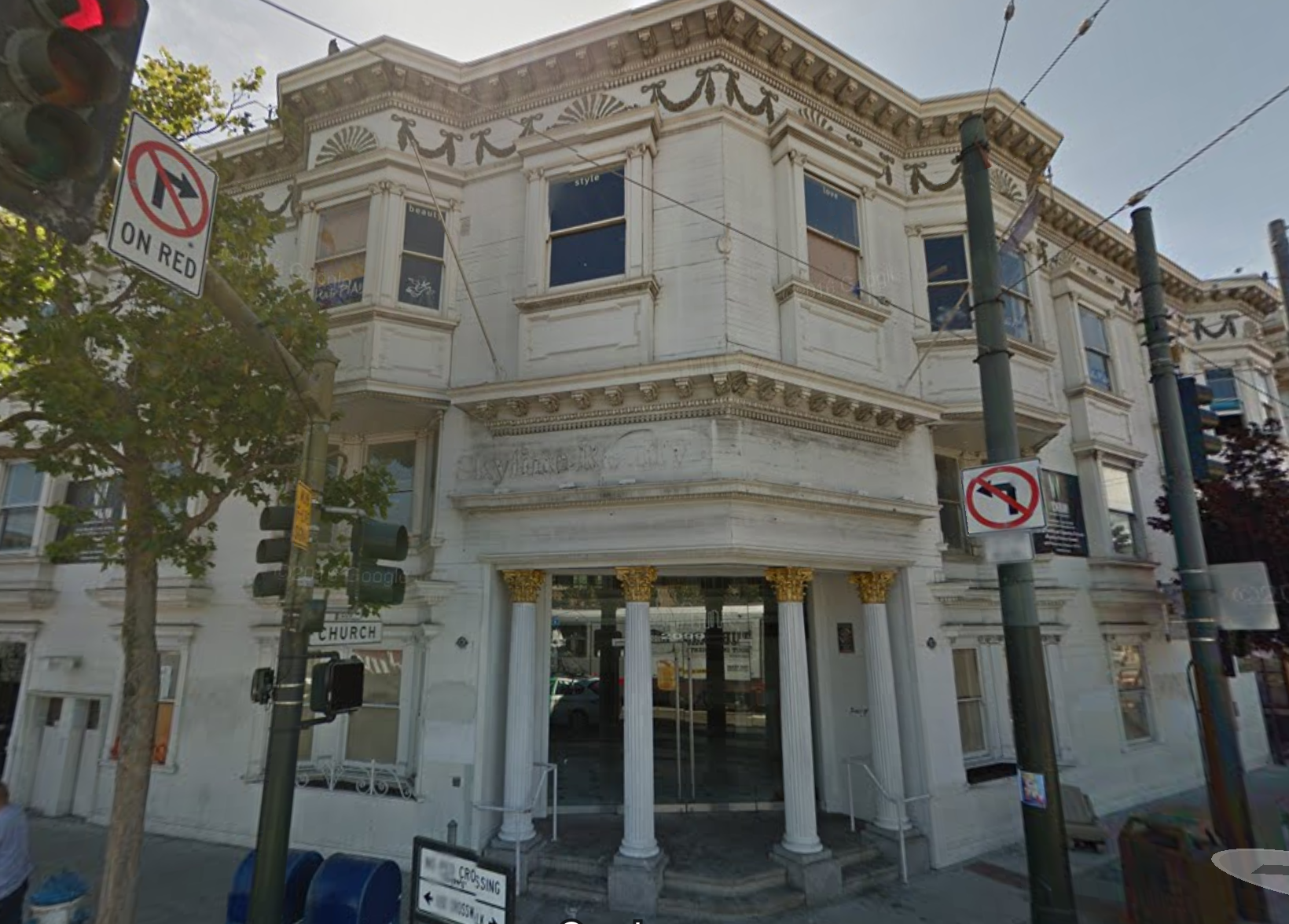 In addition to the restoration of the six dwelling units, exterior work—like repairs and full a repaint, a soft-story retrofit for earthquake related strengthening—has been ongoing. A permit was issued in May, and scaffolding had already been removed.
Thanks to tipster Sharon J.
See something interesting while you're out and about? Text Hoodline and we'll see what we can find: (415) 200-3233.