A few years ago, a unique group of enthusiasts began meeting at Ocean Beach. Their shared interest? Corgis, the diminutive dog breed that captures an outsize following of fans. 
The group formed to give their dogs a chance to play together, and the owners an opportunity to get to know each other better. As word got out, more and more people started showing up with tongue-wagging companions in tow, and the gathering ballooned into Corgi Con, an official convention of corgis and their human followers.
This Saturday, June 25th, the Nor Cal Corgi Con 2016 Summer Event will take place from 10am-2pm on Ocean Beach near Stairwell 21 (close to Fulton Street or the Beach Chalet). This will be the first of two events this year (there's also an event in October), and if attendance is anything like the last one, you can expect to see over 600 corgis and even more humans in attendance.
Despite the somewhat official event moniker, the organizers don't take themselves too seriously. The group's website lists an ExecuCorg Team with quadrupedal members bearing titles such as Chief ExecuNoms Officer and Chief OpDerpations Officer. It took a bit more digging to determine that the organization was not in fact solely run by Ms. Maki Boo, Mr. Bailey Bear, Mr. Cote, Ms. Buttons, Mr. Bubba Bruster, and Mr. Gryffindor, but by a behind-the-scenes crew of two-legged organizers taking care of Corgi Con's day-to-day operations.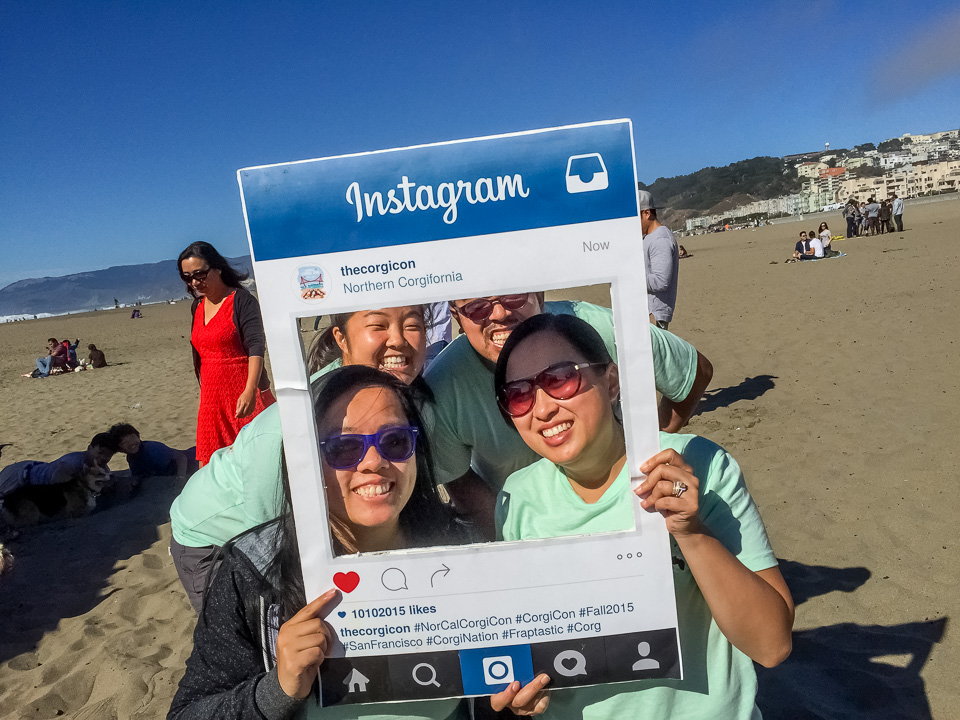 We talked via email with Cynthia Lee, one of the humans behind the corgi congregations, along with Vivian Lee, Karen Hom, Aaron Beltran, and Aubrey Williams. Lee, like most of the other organizers, grew up in the city, and she currently lives in the Parkside neighborhood. Despite having a busy day job as a merchandising director at a skincare company, she still finds time to manage her corgis' Instagram accounts (Ms. Maki has almost 40K followers) and to chat with us about Corgi Con.
How long has Corgi Con been going on?
We formed our group in 2013 and had a few small corgi gatherings. In the summer of 2014, we held our first official event.
What was the inspiration for starting Corgi Con?
We are all owners of corgis and have such a great love and passion for the breed. They always bring a smile to a person's face when they see their little stumps walking down the street. We started out just doing small meet-ups and thought, 'Wouldn't it be great if we could have folks from all over Northern California come together?' Little did we know that people would come from all over the US! Plus, since most corgis have Instagram accounts and have built online-only friendships, it's a nice opportunity to meet corgis/people in person.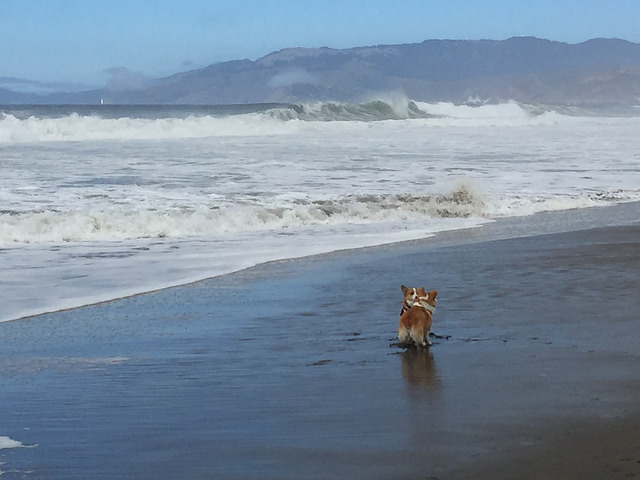 What kind of effort goes in to throwing a Corgi Con? 
[It] takes us months to plan out our next event, between coordinating our new corgi designs, swag, event themes and planning out volunteers and the day-of schedule. It is truly like a full-time job.
We arrive morning-of around 7:30am to set up for a 10am start. We start the festivities with a giant group photo—it's a little like wrangling cats. Then we have a costume contest and our signature event: corgi races. We have multiple heats and the top two from each heat advance to the finals. No sponsors yet, but we accept donations from businesses for our raffle, costume contest, and corgi race prizes.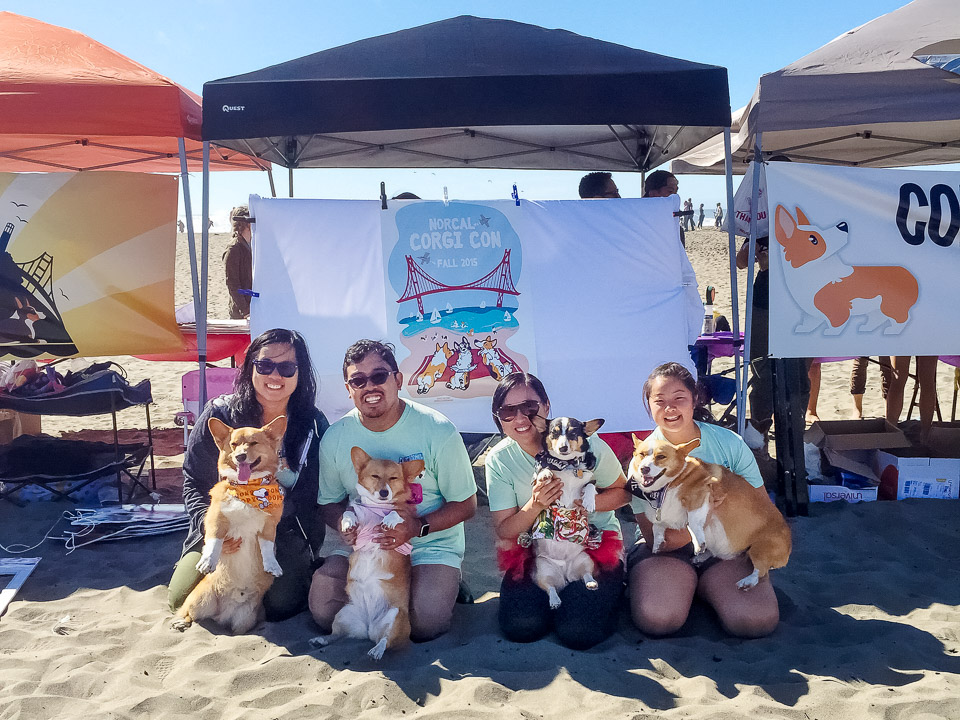 Why Corgi Con? Why not Whippet World or Lhasa Apso-palooza?
Corgi owners are very social and connected ... We wanted to get everyone together so we could meet each other and let the dogs get frappy and derpy (corgi lingo for having fun). The event is mostly attended by corgi owners, but many people come who are just corgi lovers or want to be corgi owners and seeking advice and guidance.
People go absolutely nuts for corgis. What is it about them?
The Internet loves corgis. People just look at corgis and smile. It's hard not to, since they are so stumpy and goofy looking. There aren't many breeds where people will actually shout out the breed name when they see them ... They are little dogs with big-dog attitudes and sass.
How many corgis do you expect will show up this Saturday?
Last event, we had 650+ corgis. We had people fly in from all over the US, even Hawaii. We never know how many people will come, but we always hope to beat our last number.
Do you provide what one could only imagine would be cases of doggy poop bags at the event?
Yes, we definitely promote responsibility on the beach. We have poop bags and trash cans available, and encourage everyone to throw away their garbage after the event. We also have plentiful dog treats and lots of water to keep the fur babies hydrated.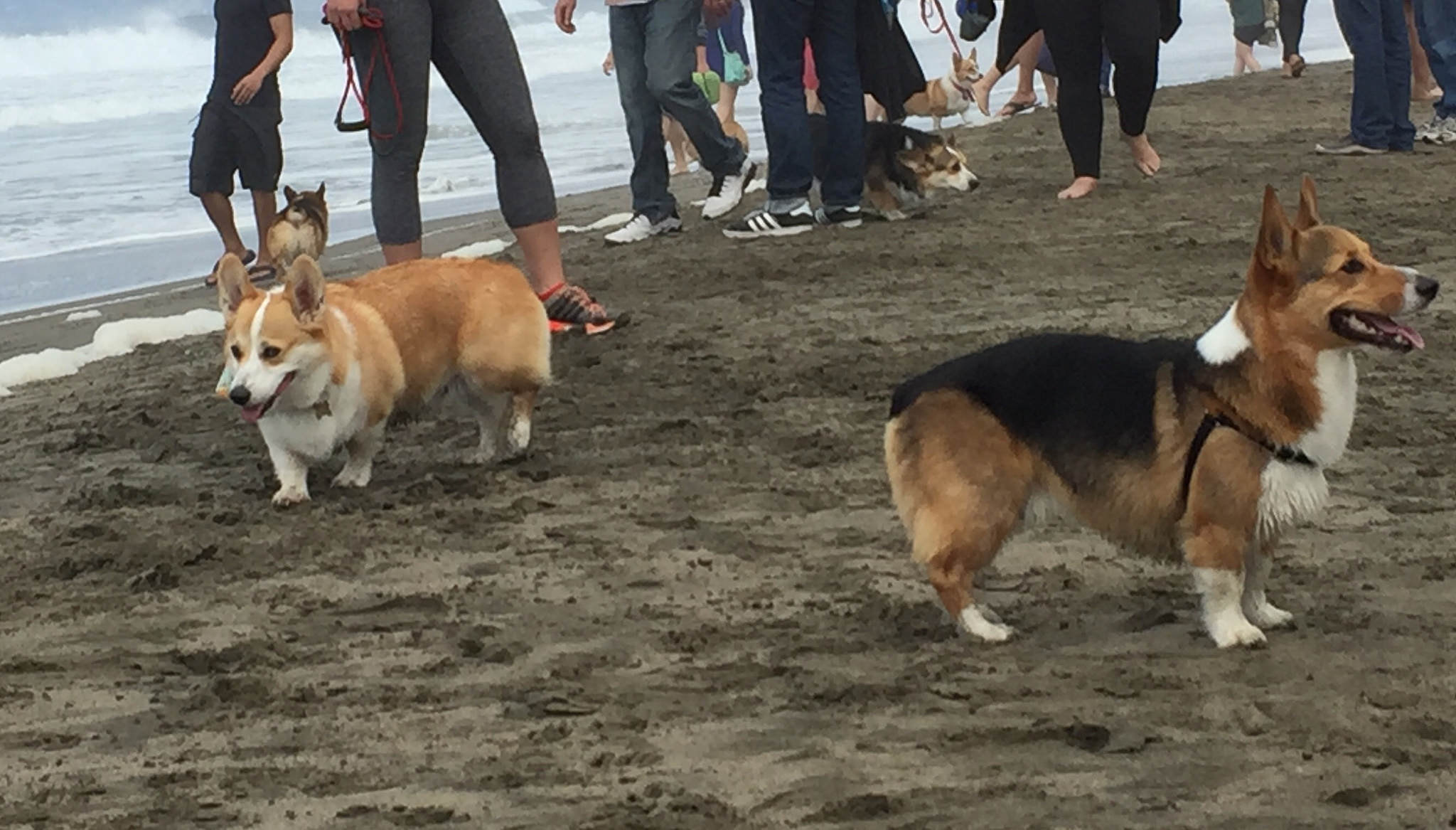 Does the event raise money for any local causes?
Yes, we always select two 501(c)3 nonprofit causes to donate to. For this event, we are donating to Queen's Best Stumpy Dog Rescue, a corgi-specific rescue group in California. Also, to Corgi Aid, a group dedicated to supporting independent rescue of Pembroke and Cardigan Welsh corgis and corgi mixes of either breed worldwide. We sell corgi swag (tees, hoodies, towels, stickers, and pins) and we also hold a raffle with items donated from local businesses and corgi enthusiasts.
What are your thoughts on the proposed dog restrictions on Ocean Beach and other places in the GGNRA?
We are 100 percent for happy and healthy lifestyles for us and our furry friends. We want to save off-leash access and support access to everyone. There is a deep connection that we all have to nature, and we should all be allowed to enjoy it together.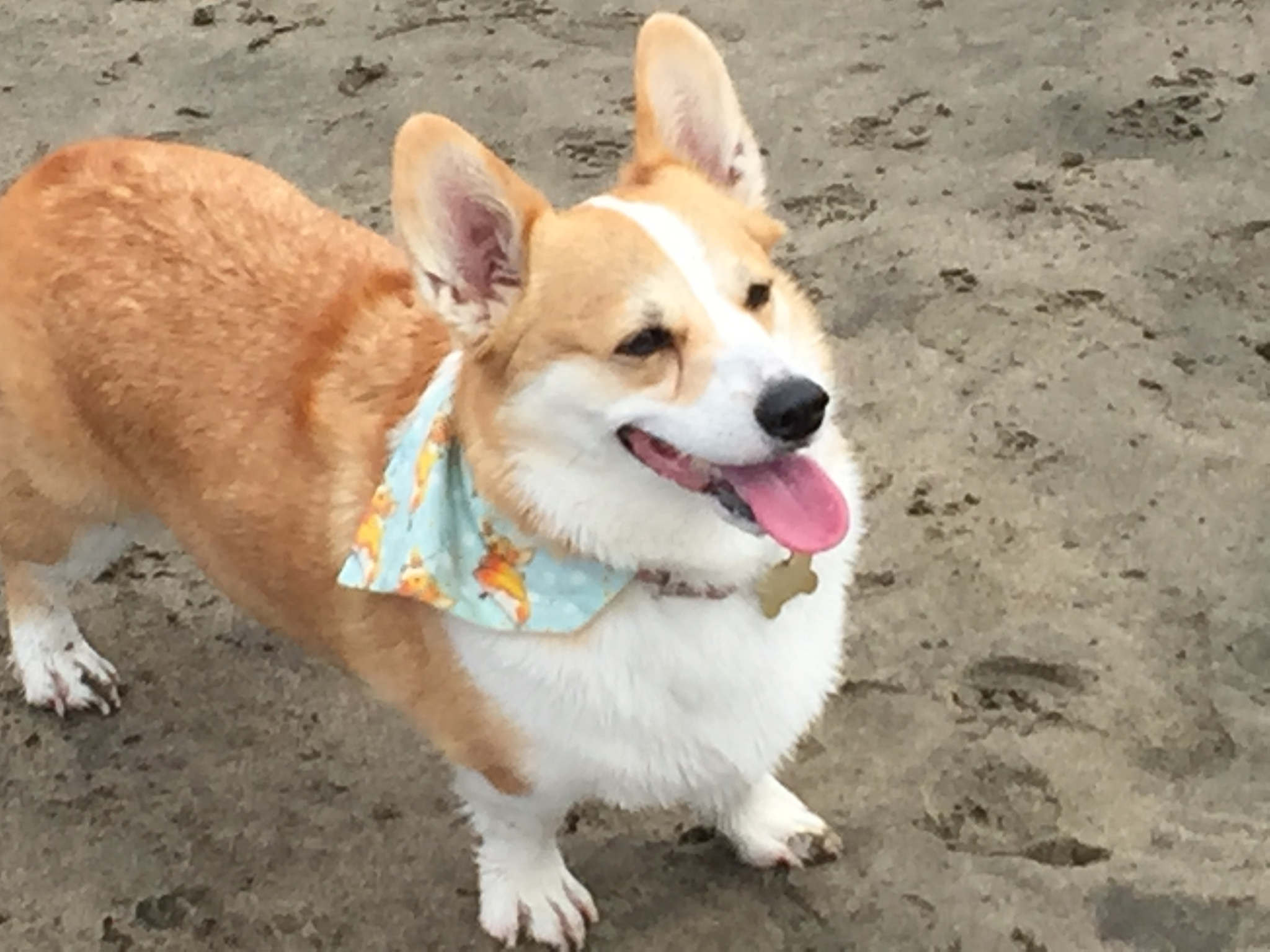 Did you imagine in the beginning that Corgi Con would grow as large as it has?
Absolutely not! We never thought it would become as corgtastic as it has become. It's brought so much joy to corgi owners and corgi lovers that we can't stop now.
Any plans to expand beyond SF? 
We've certainly thought about extending our reach. Corgi owners across the US have definitely asked us if we could host events in their neck of the woods too. Stay tuned!