Hippie counterculture helped seed the modern sustainable agriculture movement, but today its historic center — the Haight Ashbury — has no farmers market. 
The weekly outdoor event closed last year due to low attendance.
Meanwhile, next-door neighborhoods including the Inner Sunset, Castro and Divisadero have visibly strong markets every week. 
Are there too many farmers markets?
We talked to people around the city, and found that the market scene is very strong, but more competitive than ever.
Tweaks to market schedules, concerted farmer and neighbor participation, and an influx of speciality customers like local chefs, are becoming keys to a successful neighborhood market in the city today.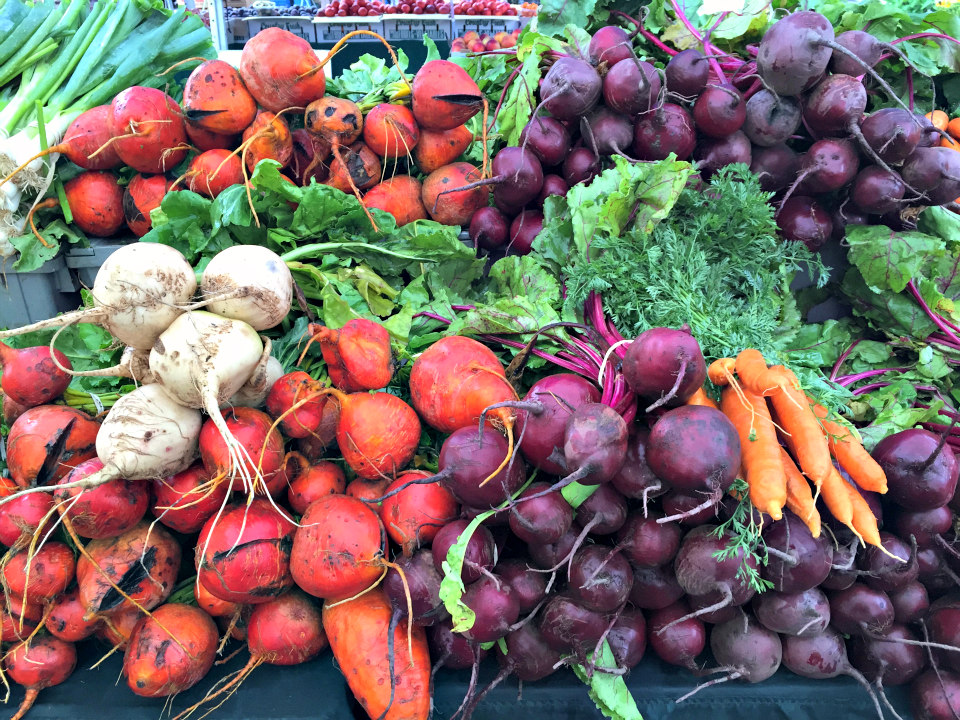 Local Goes Mainstream
"We're finally there in terms of farmers markets being part of popular culture and popular discourse," explained Marcy Coburn, executive director of the Center for Urban Education about Sustainable Agriculture (CUESA), the organization that runs the Ferry Plaza Farmers Market.

"We're no longer on the fringes of what people are thinking, about their food and their interest in locally grown, sustainable, organic farmers market produce." 
Nationally, larger farms and grocery chains have been cashing in on the organic food trend. Producers are selling locally more than ever — but to grocery stores, schools or directly to consumers via door deliveries, as Quartz found in a study last year.
Markets themselves seem to be of lesser interest to farmers and consumers these days. The growth in new markets has slowed considerably in the last few years, based on records from the US Department of Agriculture that the publication analyzed.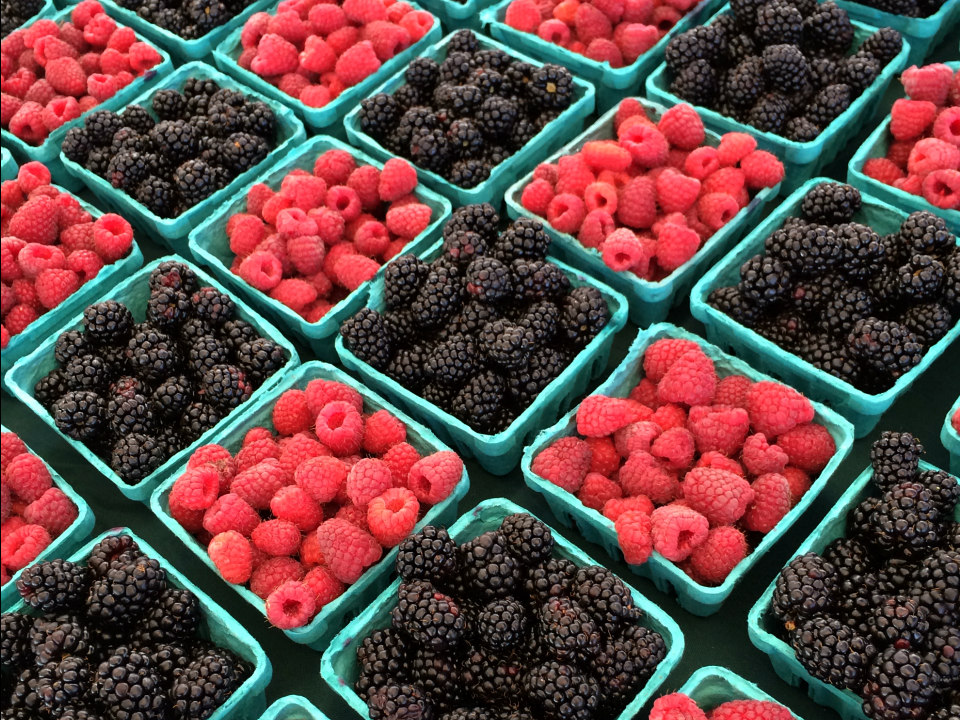 Is that trend relevant to this city, located where it is at the intersection of the local movement, discerning eaters and some of the most abundant agricultural lands in the world? 

Farmers markets have deep roots in San Francisco, dating back to the second World War when canning, fruit-picking and victory gardens became household activities and farmers and consumers butted heads with wholesale produce markets.
Since the Alemany Farmers' Market was founded on August 12, 1943 at the intersection of Market and Duboce (it eventually moved) more than 20 markets have sprouted up across the city over the following decades. 
A World War II-era produce controversy inspired the first one, but the renewed environmental and social focus of many people in the 60s and 70s contributed to the rise of the local market scene.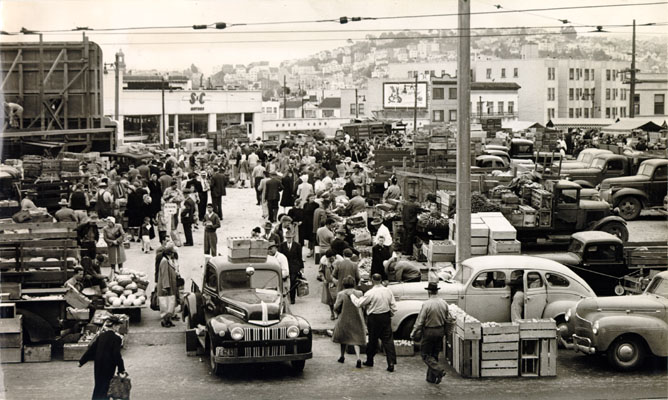 "In the 1970s, as young participants in the Summer of Love started raising their own families, a new generation discovered the potential health advantages of buying from the source, " wrote Peter Hartlaub in a history of local markets for The Chronicle last year. 
"They don't care 'if the vegetables are hole-y or even wormy,' veteran farmer Javiera McAbata told The Chronicle in 1976. 'The market is getting older, sure, but the customers seem to be getting younger. They all seem to be trying to save money by living on vegetables.'"
The trend continued to grow, and boomed in the 90s and last decade as the local food movement started to go more mainstream. 
According to Coburn, the last time she saw data on this, there were "26 farmers' markets in San Francisco and over 300 something in the greater Bay Area."
San Francisco's 'Foodie' Scene Buoys Local Markets
Five times a week, Laurence Jossel, the chef at Nopa, buys produce at farmers markets for three different restaurants in San Francisco. He's been shopping at local markets for over ten years, he told us.
"I follow the food. I'm a big fan of tasting and hand selecting the produce that I shop for," he explained.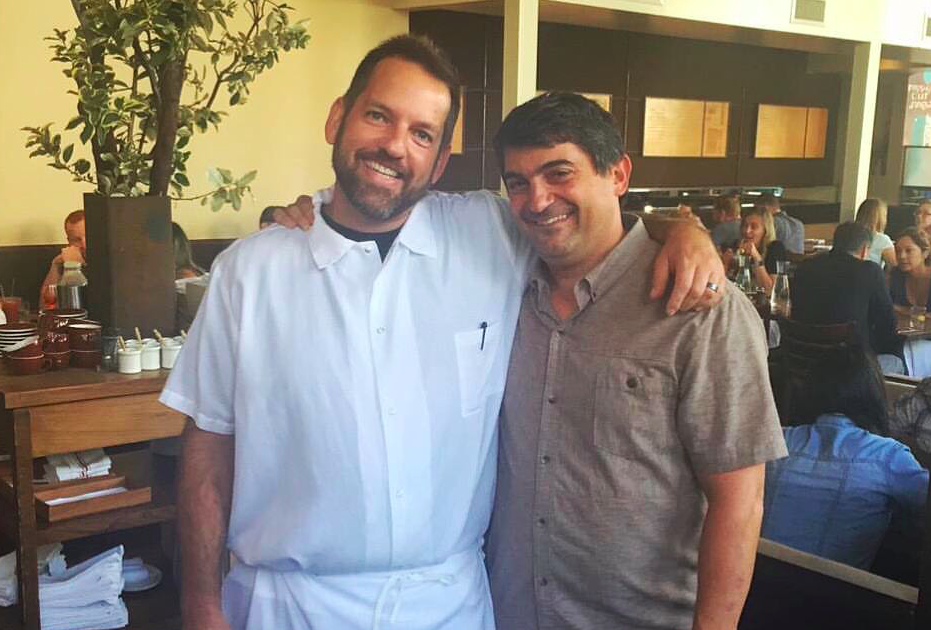 For the chef, it's essential that they have a rapport with the farmers to whom he gives his patronage. "I think that if you live and cook specifically in San Francisco, there's no other way to get the freshest, best tasting, right off the tree or out of the ground produce."
"There's intention, the stuff you can't quantify: the relationship with somebody" He added. "I get to choose who I want to have those relationships with."
Jossel spends years getting to know farmers at local markets. "A lot of it is based on years of us knowing these same people and their families and becoming friends, showing up at their farms and cooking there, and having them be in our restaurants to show them what we do with their beautiful stuff."
Brigitte Moran, executive director at the Agricultural Institute of Marin, thinks that local chefs are essential to making farmers markets successful. Although her organization runs the Clement St. Market and the Stonestown Market in San Francisco, Moran used the example of the Marin Civic Center's farmers market to stress her point.
"About ten years ago, the market was on the verge of closing," she said, attributing the decline to faltering sales and poor attendance. "What we did, was we went out and we solicited restaurants and we brought them into the market and we introduced them to all of the farmers. We gave them chef's passes, parking spaces, and carts."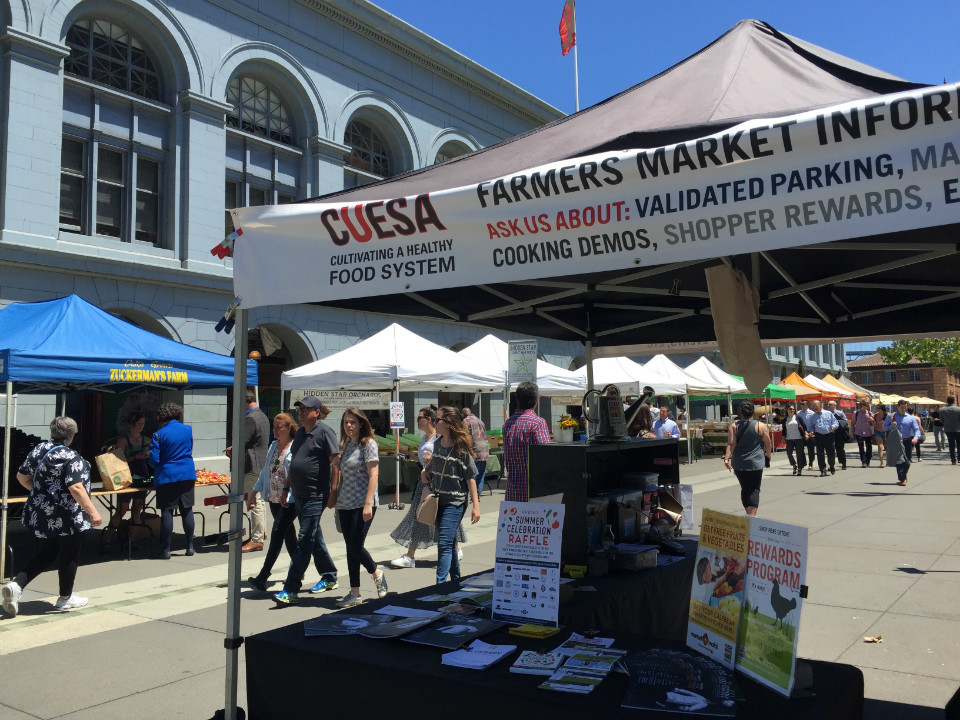 According to Moran, today, the market is thriving. "We make it really easy for chefs to buy produce in the market," Moran said. "It makes it much more sustainable for a farmer to come to a market."
Coburn, of CUESA, broke it down even further for us. "The well-run farmers markets are emphasizing the growers. If you look at the overarching impact of farmers markets on the food system, only four percent of the population nationwide is shopping at farmers markets." She admitted that this number is most likely higher in the Bay Area.
"It's extremely small," Coburn said, "but it has a huge impact for the actual growers being able to sell directly to their consumers and being able to sell at retail prices. You're actually getting people, they're picking it that morning, they're taking it directly to the market, they're selling it directly, and that person is eating it for dinner that night. That is still kind of a radical act compared to what we're doing in the industrial food system."
Coburn emphasized that there is more than one way to run a farmers market, although California laws mandate that a third party, typically a 501(c)(3) nonprofit, organize and operate the markets. As such, Coburn oversees a staff of 24 and has a two million dollar annual budget at CUESA.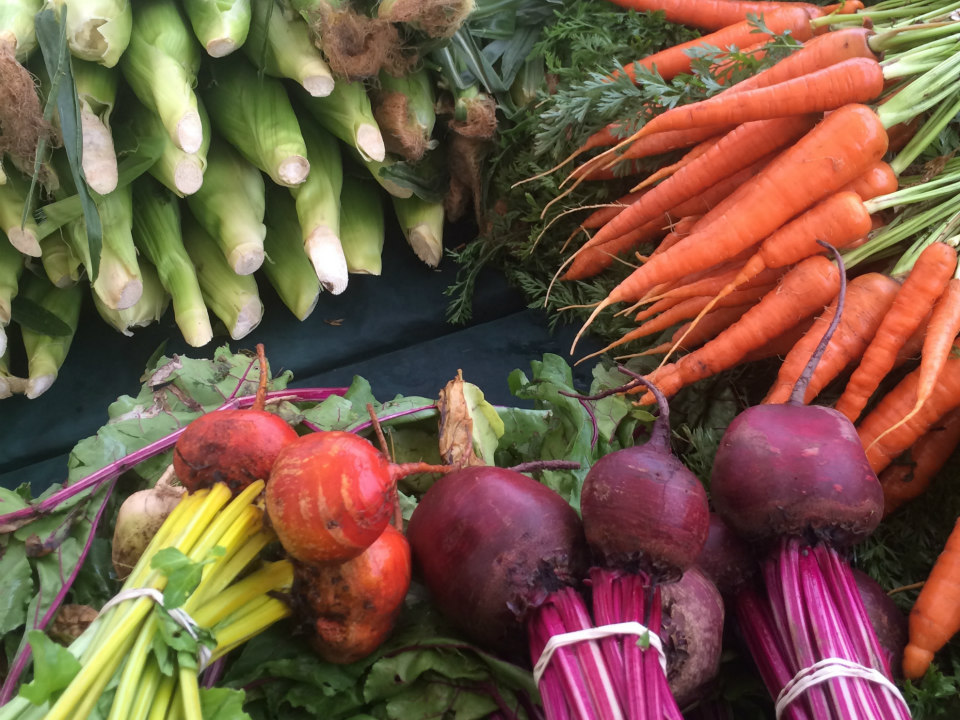 She noted that "it's a hard life as a farmer tomato by tomato, and chefs really do help round out the portfolio." CUESA grants permits to over 400 chefs in the Bay Area who are shopping at its farmers markets. "We help to broker the relationships between the sellers and the chefs so that the chefs know when they're coming into the market who has what and who has the new 'it' ingredient, this squash or that lettuce. We really expedite that whole process."
"If you think about it," Coburn said, "selling a box of peaches, a whole stack of them to chefs, it's gonna be a much better deal than sellers selling one peach at a time to tourists. The more we can create those relationships with chefs means that the chef is getting the highest quality produce, their restaurant is going to be using the most amazing ingredients, their customers there will have the most amazing experience with the produce, but then we're also offering sales opportunities to our sellers so they can make ends meet."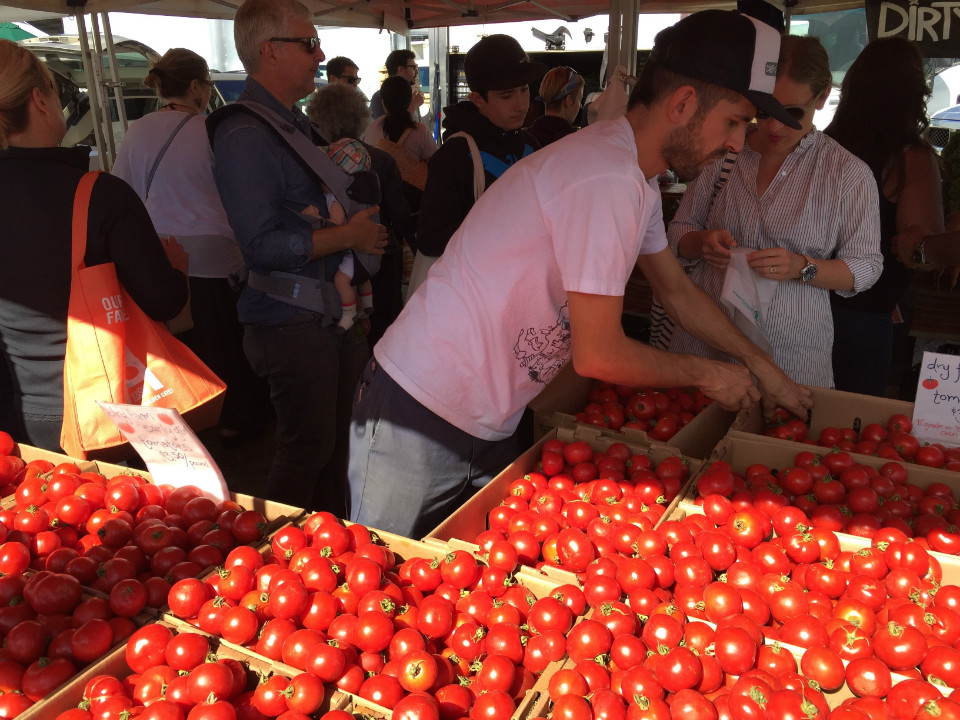 Moira Firmin is a leafy green grower who, along with her husband, operates Marin Roots Farm just north of the city. She has sold her produce in markets in San Francisco for over a decade. Other than making her livelihood from selling at these markets, she sees value in selling to local chefs.
"A large portion of our business is chefs. We prefer to interact one-on-one with our customers, so I want to be able, whether it's a chef or a home shopper, being able to meet the people who are buying our food is huge," Firmin told us. "A lot of our customers have been customers with us for years, so there's a very personal connection between their trust in us to grow their food the right way, and our trust in them to continue to buy from us."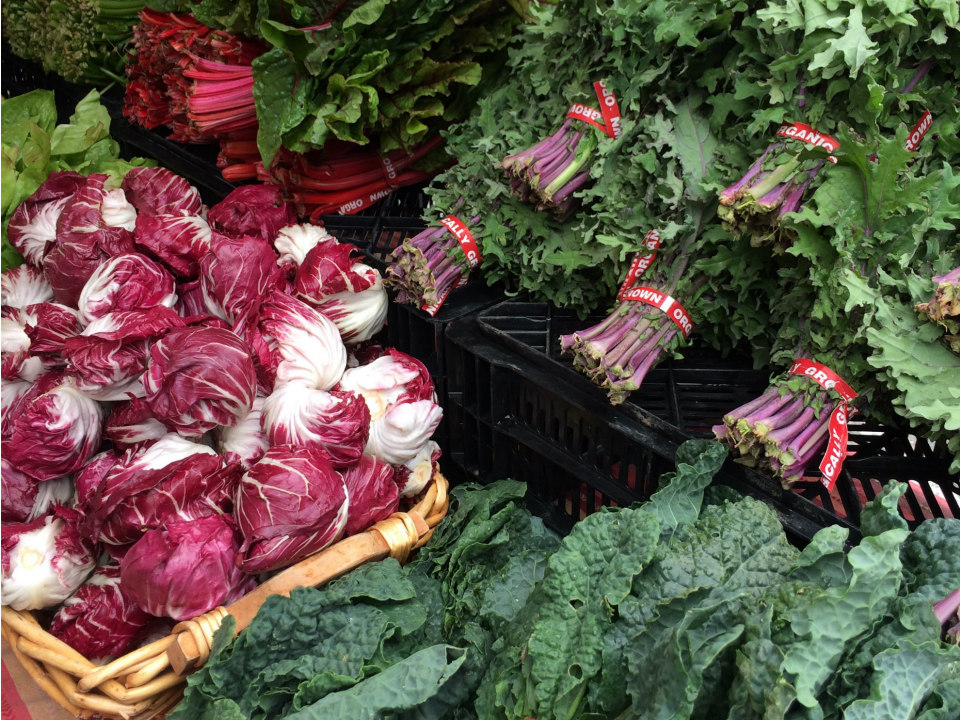 "I've actually heard chefs say if a new restaurant is opening and they're not getting food at the farmers market and sourcing locally and using whole animals and using sustainable feed," said Coburn, "then they really can't make it in the market."
"We are so spoiled," chef Jossel added. "[Shopping at farmers markets] feels more sustainable, it feels more healthful, it feels more in touch, and it's certainly more delicious. And I'm in the game for delicious."
"It's very important to what we're doing in San Francisco in terms of the culinary scene," Coburn said. "A big reason why we're so well known as a food city is because we have access to such amazing raw ingredients."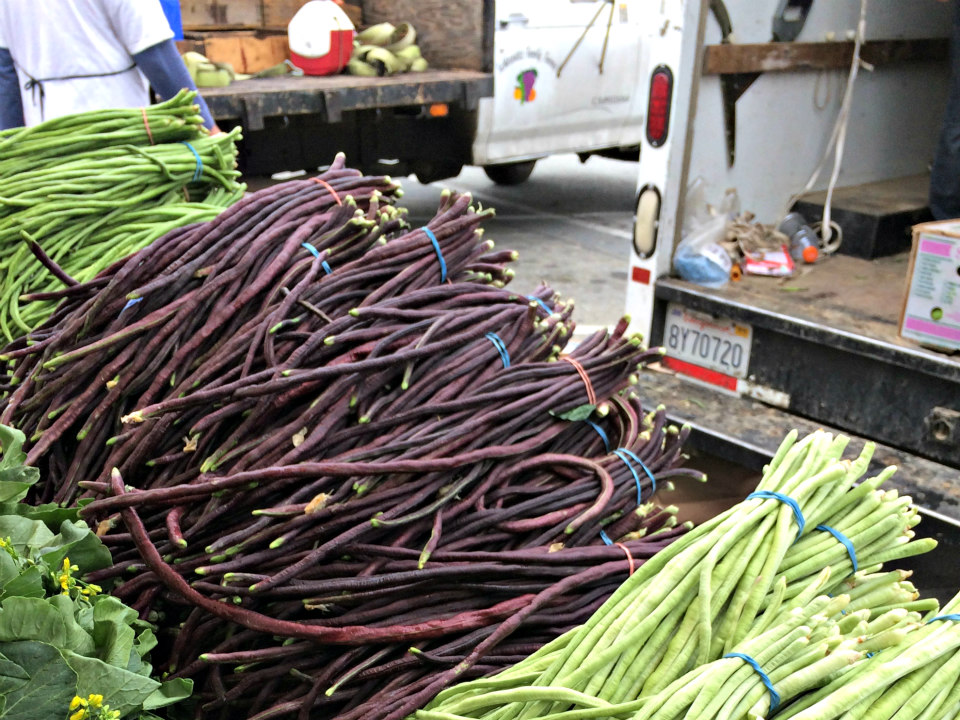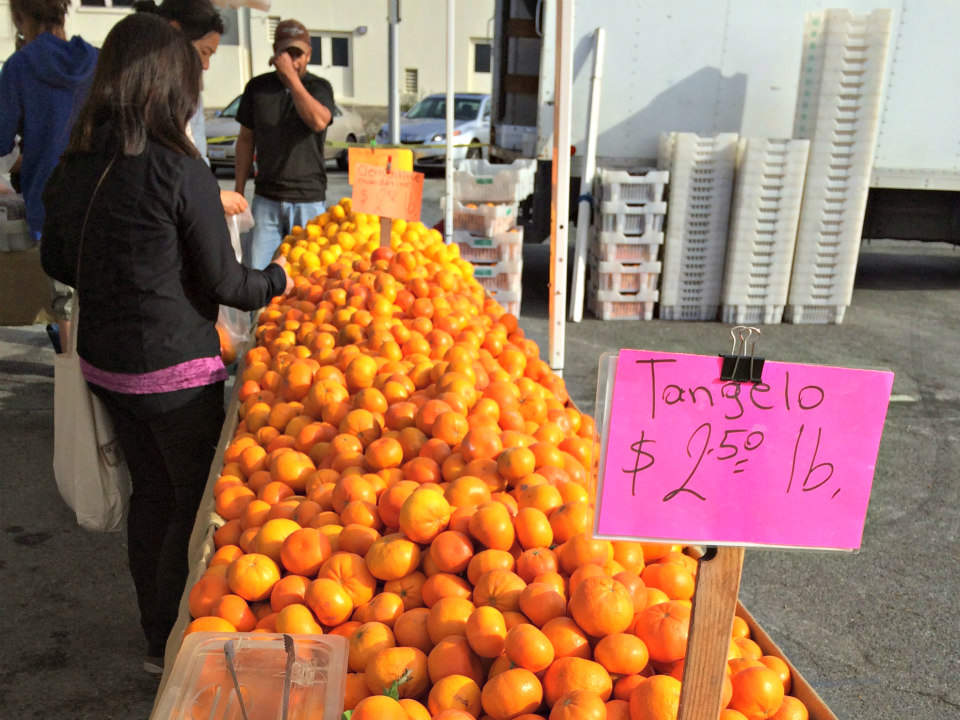 "The way I see it," Coburn said, "is there are a lot of opportunities for farmers markets in San Francisco, especially as we encourage more people to shop at [them]. Obviously the demand can grow and more and more people can do it, but it's really about creating community space that is bigger and deeper than just standing on the street corner one day a week with a tent."
However, according to CUESA's executive director, the San Francisco's farmers market scene is not completely saturated. "There's actually room for there to be additional markets," Coburn said. "I just think that those markets need to be run and managed in a way that is making an investment in the community, listening to the local community, and creating a market around what the community wants and needs."
In 2008, the Castro was similar to other neighborhoods around the city in that it found the idea of a neighborhood farmers market both alluring and absent. Steve Adams, the former president of the Castro Merchants, helped to catalyze the creation of the Castro Farmers' Market.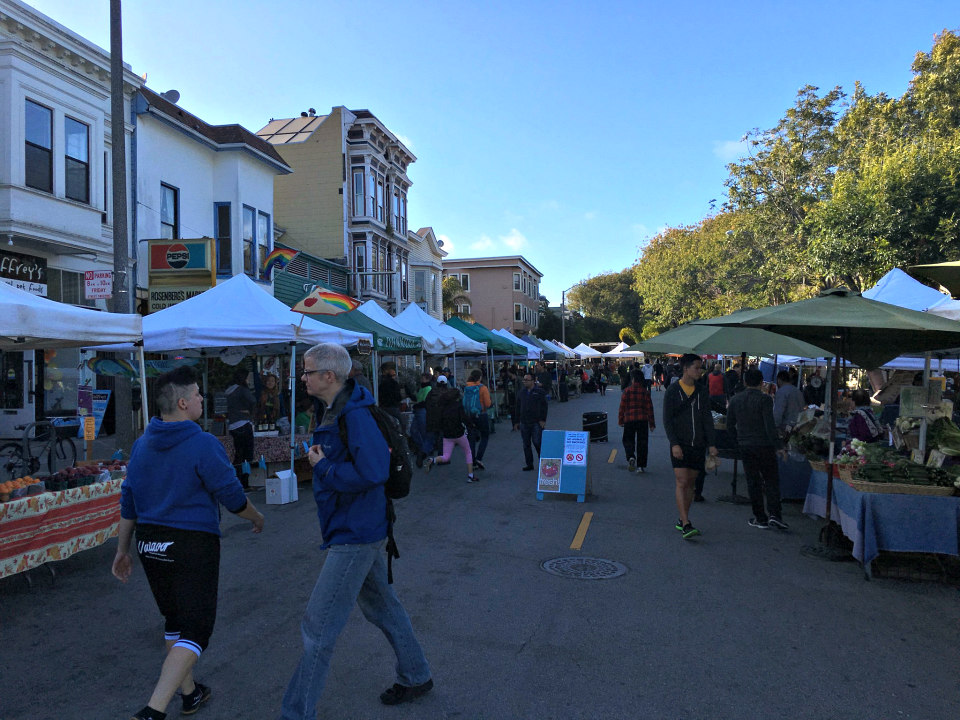 "I originally wanted to have a Saturday market for the Castro," said Adams. "What wound up happening is there were a lot of Saturday markets, and I thought to myself, 'what if we can do something in the middle of the week?' You don't see evening markets in the middle of the week in the city."
The Castro market exists under the umbrella of the Pacific Coast Farmers' Market Association. The non-profit oversees eight markets in San Francisco and more than 60 in the larger Bay Area. "Our Castro Market is doing amazing," said Michael Peterson, a senior market manager for the organization, also mentioning the good health of the Inner Sunset and Divisidaro farmers markets, respectively.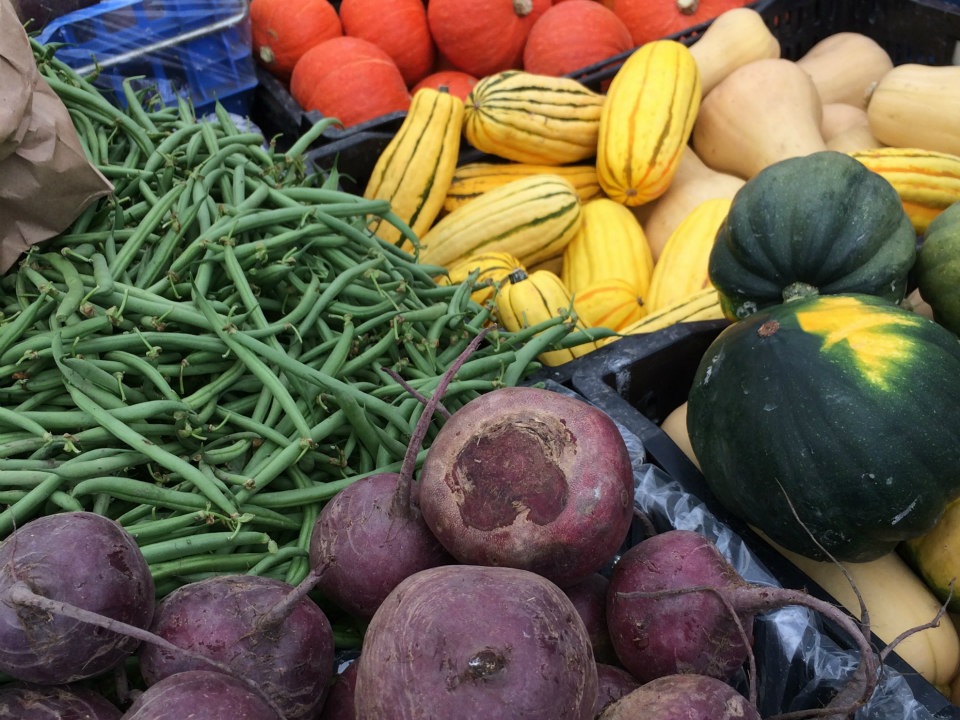 According to Adams, the Castro Farmers' Market is doing so well because "it's not competing with Noe Valley, and it's not competing with the other ones. It gives people an option after work, and I think that's what makes it so successful."
Last year, in contrast to the good health of the Castro Farmers' Market, the Pacific Coast Farmers' Market Association closed its Haight location. According to Peterson, these things happen. "We always want to try out new things and we want to see if things work. Maybe it was the timing of the day, the location; sometimes it's those things. [The Haight] market did well, and then it tapered off due to weather and lack of crowds. It just happens," he said.
When asked if San Francisco has too many farmers markets, Peterson said that "based on any other city in California, there are a ton of farmers' markets; but honestly, San Francisco is such a different type of city. A lot of people don't travel outside of their neighborhoods," Peterson said. "Personally, I like how many markets there are because some markets are geared more for tourists, some are strictly locals. There's kind of a market for everyone."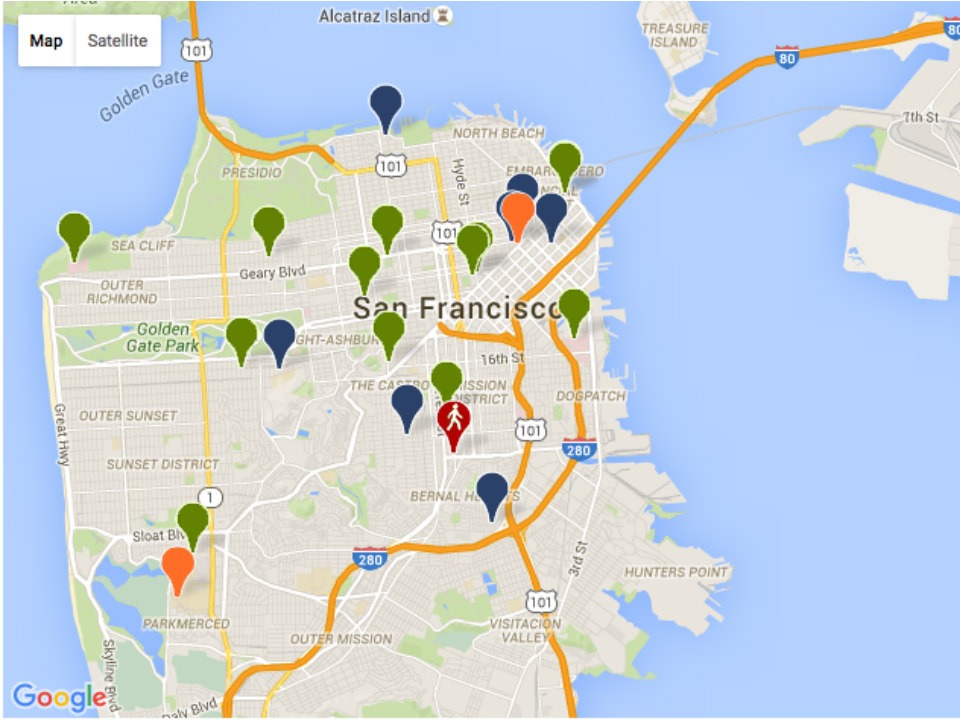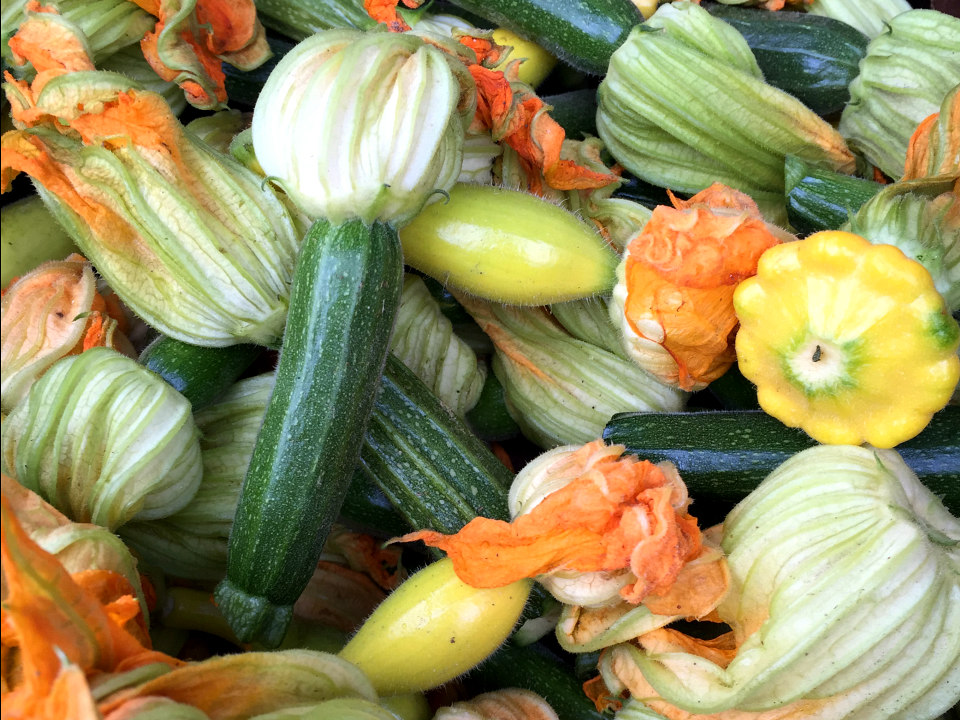 It's All About The Farmer
Whereas San Franciscans know good food, chances are, unless they regularly attend local farmers markets, they still don't personally know the people growing their food. And without local farmers who can viably support themselves and their households selling at farmers markets, the city's foodie reputation will take a serious hit.
"It's a huge effort for a farmer to come to a farmers market in the city," said CUESA's Coburn. "Obviously they're not farming in San Francisco and there's a limit to the number of farmers we have in a 350 mile radius of the city."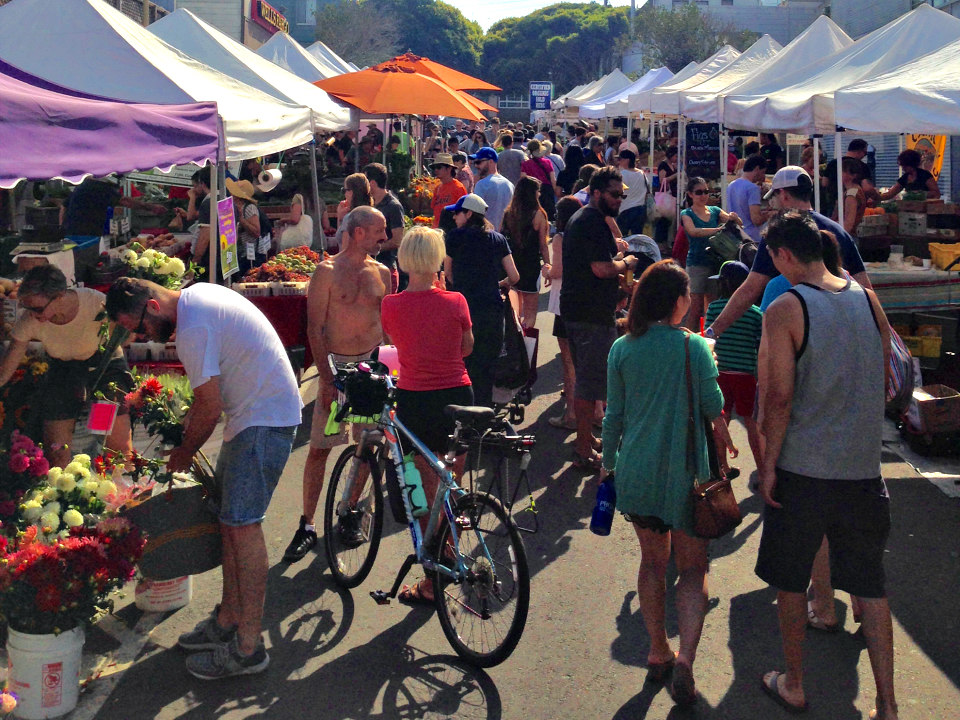 Many farmers who supply San Francisco's farmers market live anywhere from 30 minutes to three hours away from the city. "They're getting up at 3am and packing their trucks," Coburn said. "They're having to anticipate the number of food items they're going to sell. They have to look at the weather. They have to guess. They have to come down and stand in the hot sun or the cold fog or the rain or the wind while they sell lettuce."
"And ideally," she paused, "they sell out and make a huge profit."
"Not a huge profit," she clarified, "but a profit that makes it worth it at the end of the day. But that's a long day, so it's a real disservice to a farmer to create a farmers market that isn't going to bring shoppers and chefs and community members down to buy that product."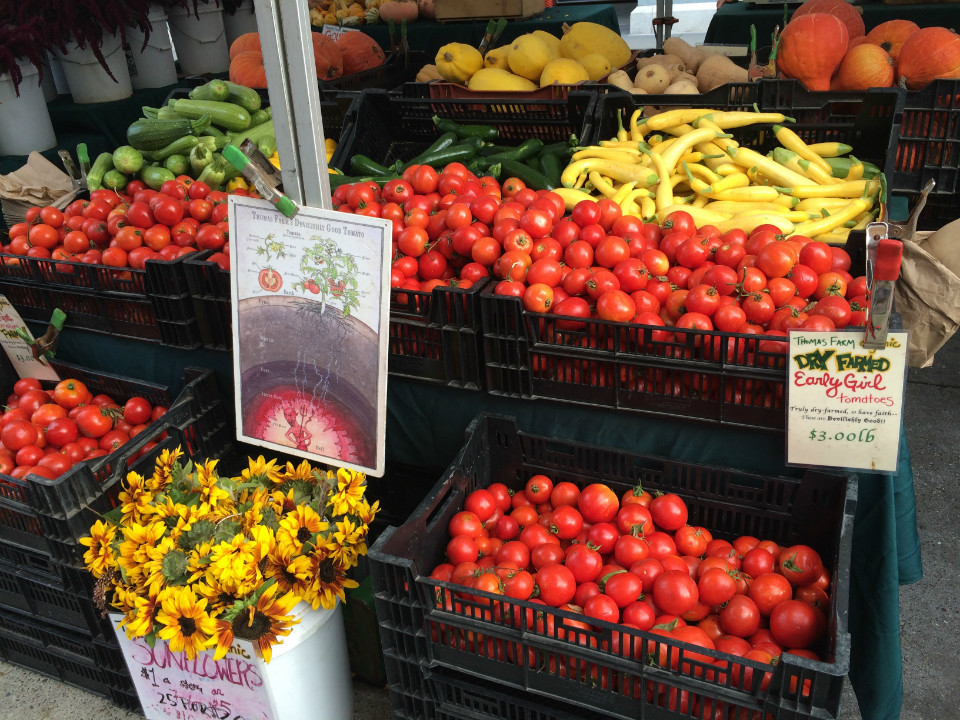 "We have a lot of farmers' markets doing a lot of different things, including bouncy houses and kettle corn," said Coburn. "Farmers' markets look pretty from the street, and developers are very interested in them because it's kind of like instant community. But it's way more than that and we can't just keep putting up farmers' markets on the backs of sellers who may or may not be making a living."
When asked about the future of farmers markets in San Francisco, Moira Firmin, our leafy green grower from earlier, shared with us that she assumes that markets will still be around because "they're amazing," although she was quick to point out that she also believes that they'll be more competitive.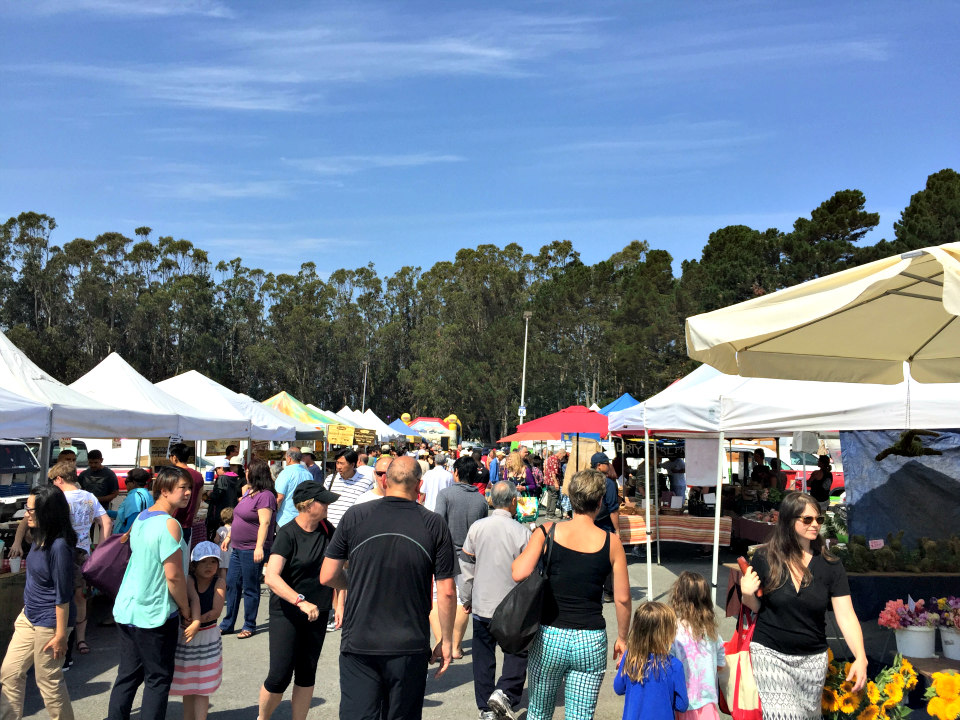 "At some point, the amount of farmers' markets that can be held in San Francisco throughout the week, we're gonna hit that ceiling," Firmin said. "What's up for debate is have we hit that ceiling already? I think that if you ask a producer, they'll say there's more supply than demand, and if you ask a consumer, they'll say there's more demand than supply."
"As a consumer myself, going to a grocery store or shopping at a farmers' market for my family, I always want there to be more, more, more," Firmin said, "because then, I get more choices. More producers in the market means there's more competition with pricing which means prices come down."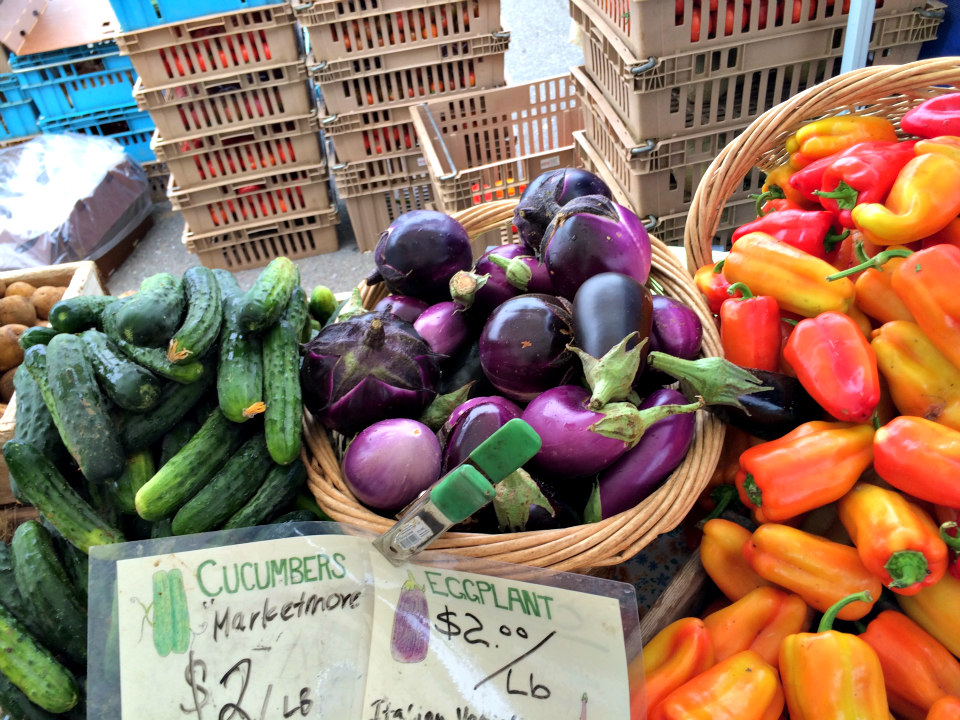 "So when I shop for my family," Firmin said, "then yes, I'm glad that there are ten leafy green growers in my section; but, when I go home only selling half of what I could have sold five years ago as a producer, it worries me. At the same time, maybe it's up to me as a producer to figure out what to grow or how to grow something better so I sell a little bit better."
Whether or not there's room for a fresh try in the Haight or new opportunities for markets in other neighborhoods, the bigger changes look permanent. 
"The trend is clear," Coburn said, "farmers' markets is where food and the interest in food is heading. It's a really exciting time to be a part of this, doing this work."