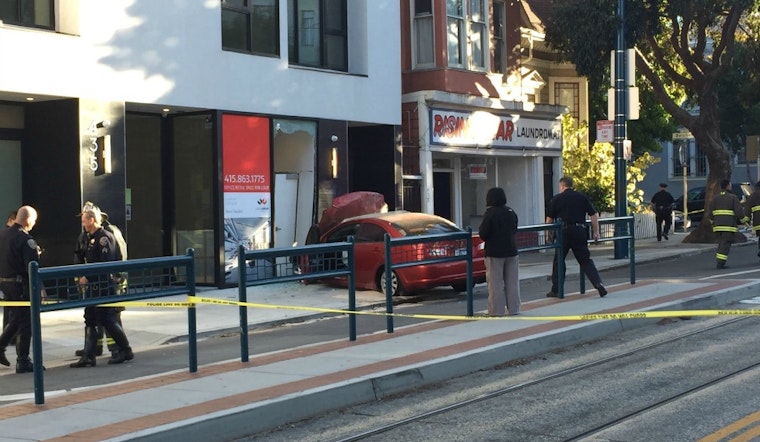 Published on June 25, 2016
Reports are filtering in about a red car that crashed into 435 Duboce at Fillmore. Local Twitter personality @lowerhaight says it was a "multiple hit & run" with the driver suffering minor injuries and in custody. 
We'll update with more info as we have it. 
Update, 9:40pm: 
The car in question appears to have gone the wrong way on Fell, according to reader Abigail R. and Adam Foltz:
@HoodlineSF saw same car on fell&divis hit/run another car. Driver pulled out of Arco going against 1way traffic, kept going up fell after

— Adam Foltz (@AKFeezy) June 26, 2016
@HoodlineSF pic.twitter.com/cKBmtv0bDH

— Adam Foltz (@AKFeezy) June 26, 2016