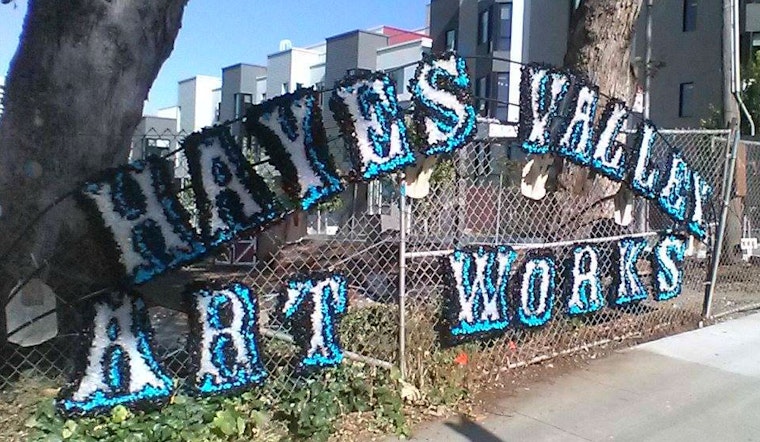 Published on June 03, 2016
The temporary arts space at Fell and Laguna is hosting its first-ever curated art show this weekend. New Quarters is also Hayes Valley Art Work's first group show, and themes address the raw nature of the vacant lot and the industrial materials it's surrounded by. 
The show will feature a variety of site-specific installations, and an on-site shipping container will function as a more traditional gallery space for painting and collages. You'll also notice a creative new sign on the fence, courtesy of local gate artist Todd Young. 
The show's opening will take place this Saturday, June 4th from 4-6pm, and will be on display from June 4th–July 9th.