The Mission's Bender's Bar and Grill opened its doors on the day Johnny Cash died in 2003, and ever since, it's been known for its old-school, rock-and-roll character in what's become a rapidly changing neighborhood. Though the bar has seen its share of challenges, including a 2005 fire that shut it down for 15 months, owners Kevin DeMattia, Dion Jolley, Johnny Davis, and Liam Martin have held strong.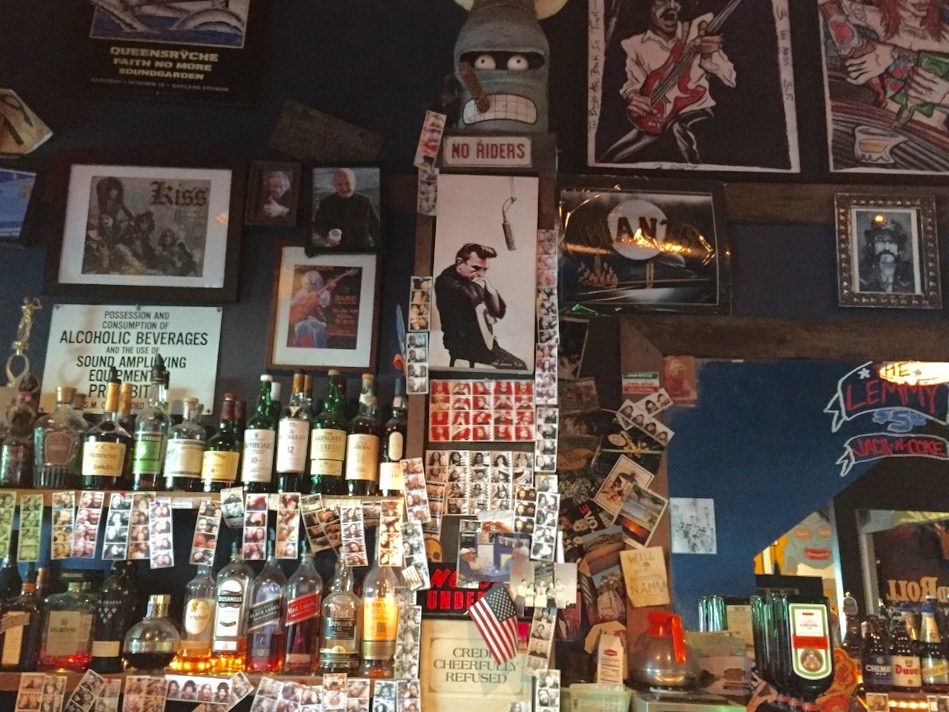 When two of the four co-owners first found the space at 19th and South Van Ness back in 2003, it was in something of a no-man's land. People would say, "'Wow, you guys are really out there!'" said Davis. "Everyone was either going to 16th Street or 24th—there was nothing really in between. It was really just us and the Lexington Club."
"But more people have moved into the neighborhood since then. It's gotten denser; they're building bigger buildings, and all the vacant lots are buildings now. The neighborhood has gotten more popular. 19th Street is like its own corridor now."
"There are so many new bars and restaurants and shops here in the past three years," said Jolley. "I mean, you walk up to Dolores Park, and it's just so crazy, how different it is now." 
Davis admits that changes in the area have also attracted a newer clientele. While Bender's has more customers than it used to, a lot of the old regulars are no longer around. "There are a lot of new faces in the neighborhood," said Davis. "We have a lot of new regulars, which it what it boils down to."

"We still get some old-schoolers," said Jolley. "Like friends who drop by—the same people that have been coming here since I started working here in 2007. But it's still good to have new regulars—people who are actually living in the neighborhood and going out around here." 
"Yeah," said Davis. "At least neighbors are coming here instead of getting in their Ubers and going downtown. It's nice; I like seeing the same faces over and over." 
DeMattia nodded in agreement. "One of my buddies, who came out to San Francisco in '93, recently said that we are the last bastion of the freaks and the weirdos. He came in here and said, 'Yeah, you guys are still doing it. It is still a place for the old-school San Francisco, you know, like the tattoos, piercings, dreads, the art people, the underground.'"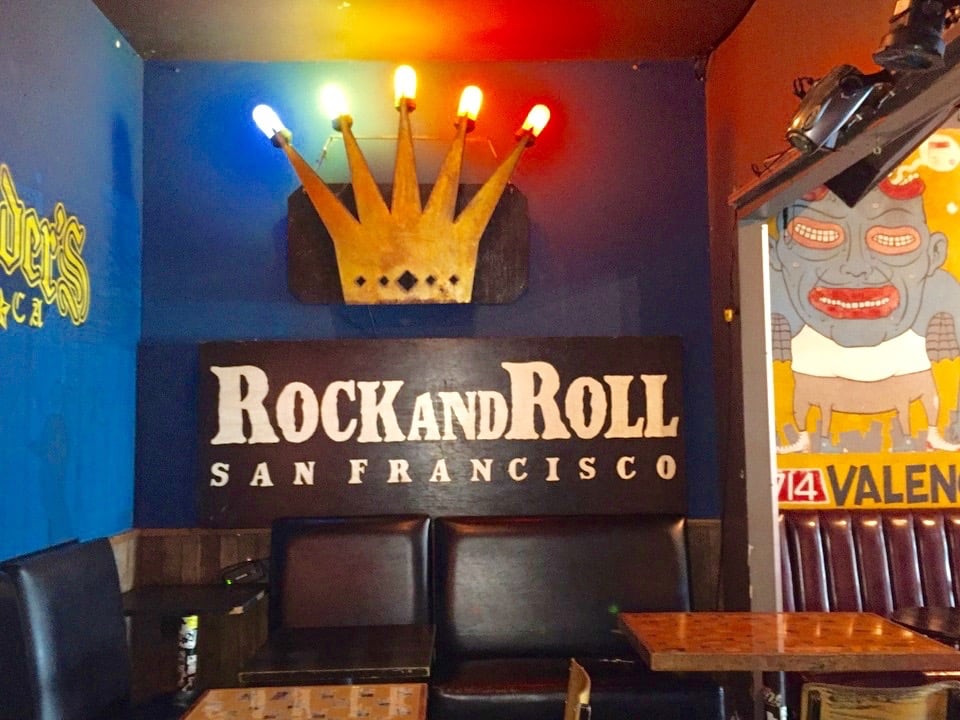 Bender's almost didn't make it to see the modern era. It was nearly destroyed in 2005, in what the owners say was an arson. "Someone poured gasoline into the front door," said Davis, shaking his head. "It was really suspicious circumstances. The fire department investigated, but they never came up with anything. Right when we opened, there were a lot of suspicious arsons in the area, and there have been a number of arsons that have happened in this neighborhood over the past few decades."
"Maybe the person got priced out of the neighborhood," he said, laughing. Then a pause: "Well, Popeye's around the corner just burned down, so maybe I was a little quick in saying that." 
"The fire was both a curse and a blessing," said DeMattia. "It enabled us to rebuild the place to what it was meant to be, like an open seating plan. And we got massive community support when we opened."
"Yeah, at the time, it was the worst thing in the world that could have happened," said Davis. "But in retrospect, 10-11 years later, we've done quite well since it happened. We're still kicking ass, and hopefully, the serial arsonist is gone."
Things have been easier since the bar was rebuilt. "We had some stumbles in the kitchen over the years, but right now we got some awesome guys in there and they're killing it," said Davis. "We're getting a lot of good business out of the kitchen now." 
DeMattia noted that the bar also offers an outdoor patio, live music on Saturday nights, and a rotating monthly art exhibit. "Plus, we have happy hour on weekdays, from the time we open until 7pm. It's an expensive time right now. A lot of bars charge $13-14 a cocktail in a lot of places, but not here." 
"And we're still cash-only, motherfuckers," Davis interjected.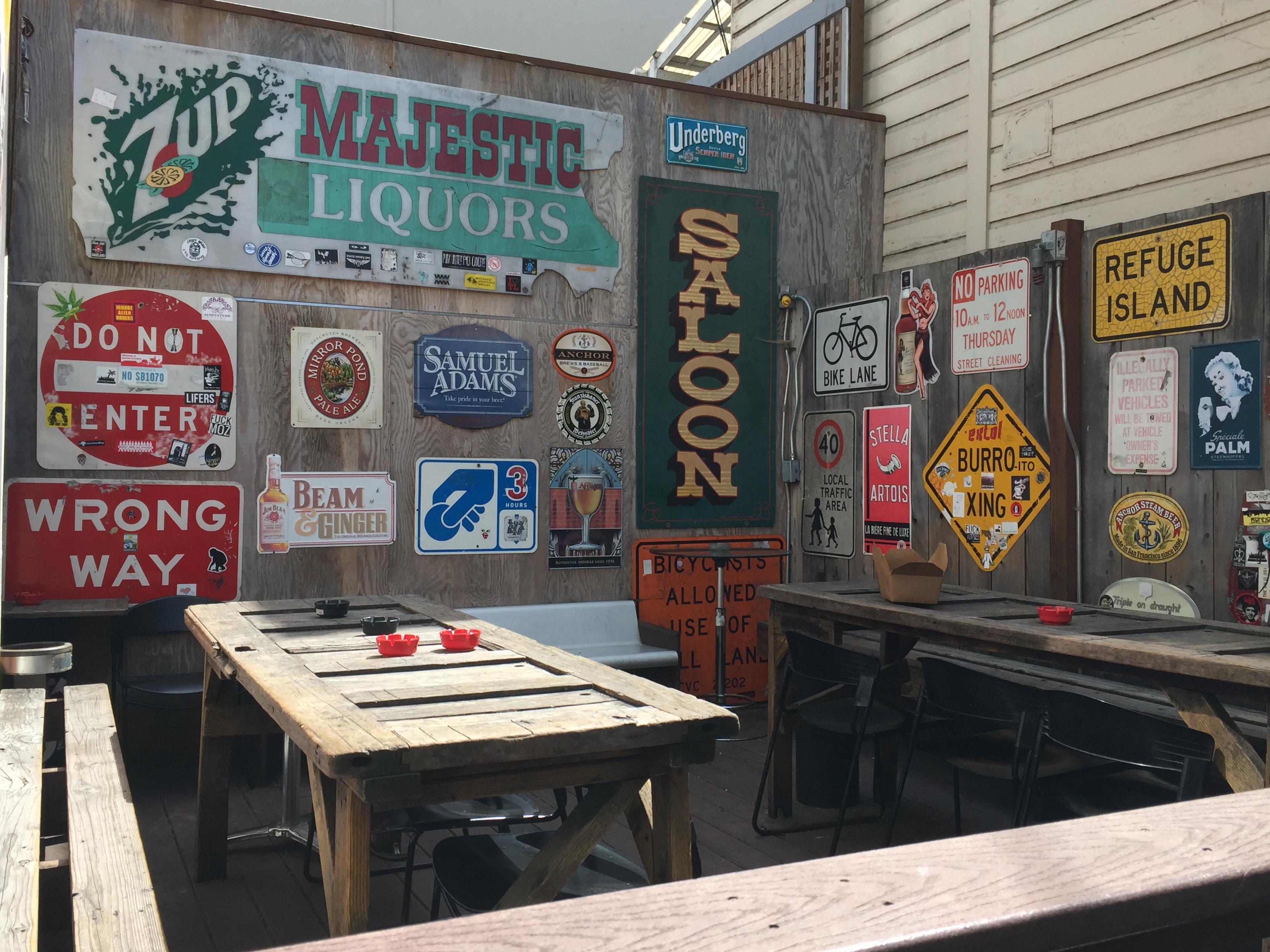 Bender's also gives back to the community by hosting benefits and fundraisers in the bar. "You know, if someone gets in a motorcycle accident, or gets burned out of their apartment, we are usually the guys that step up," said Davis. "We'll get a few bands to play. It helps pay raise money so they can pay their medical bills or whatever else they might need."
The quartet also own the Tenderloin's Emperor Norton's Boozeland, along with a fifth partner, Cam Maddern. They spend their time managing both bars, and what DeMattia calls their "loyal staff." 
DeMattia believes that dive bars in the city are a dying breed. "This new influx of money and these bland 'tofu people,' people that are so bland they add nothing to their surroundings, are killing the dive bar culture. All these $15-cocktail, Edison-bulb, wheatgrass-mojito joints are a celebration of consumerism and khaki-drenched blandness."
"But we still get motorcyclists and bicyclists in here. Then we'll get huge groups of about 20 tech people who come in. They'll have nice haircuts and all wear the same logo on their chests and they'll be right next to a guy with face tattoos and dreadlocks. And everyone just kind of gets along."