Thirsty for something new? Perfect. Here's all you need to know about the two newest cocktail bars to join the neighborhood.
P.C.H.
580 Sutter St. (at Mason)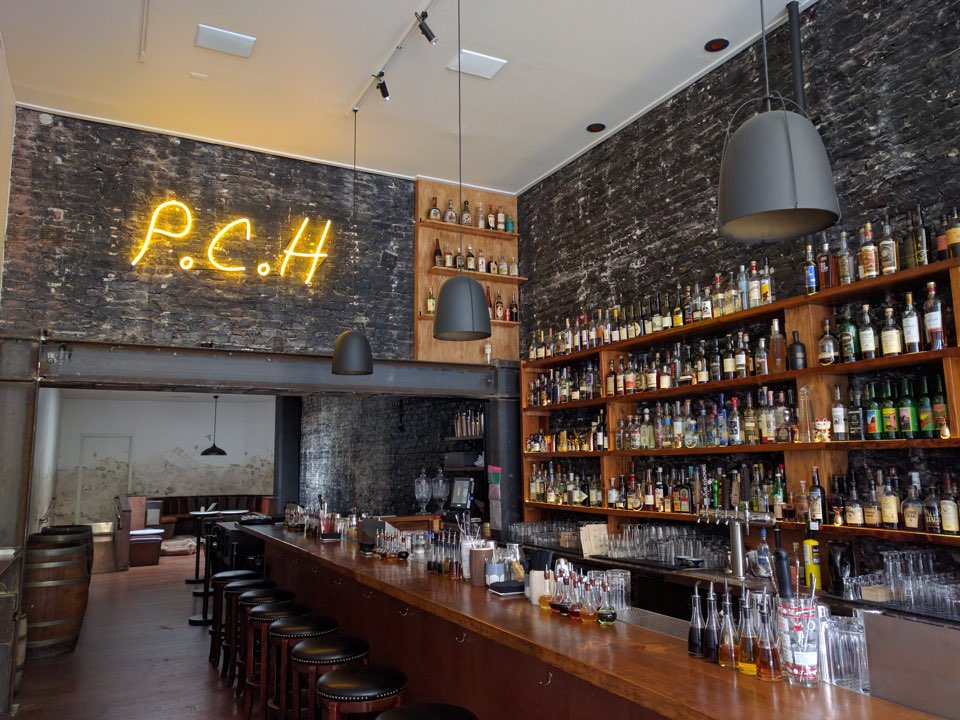 After nine years as Cantina and six months of transition as Turnkey at Cantina, the long-time bar at 580 Sutter St. is now officially Pacific Cocktail Haven—or P.C.H. for short.
P.C.H. is the latest venture of Sidecar Hospitality and bar director and partner Kevin Diedrich, formerly of BDK, Jasper's Corner Tap & Kitchen, and the Burritt Room. It's safe to say Diedrich has a thing for the Lower Nob Hill/Tendernob area; he actually lives just a few blocks away, and says the running joke is that he won't work anywhere that's more than four blocks from his apartment.
Sidecar Hospitality took over the bar in late December, and spent the first half of this year feeling out the space and the neighborhood, Diedrich said. When the bar was closed on Sundays, they worked on projects like exposing its hidden brick walls and a skylight, as well as defining the new concept and identity.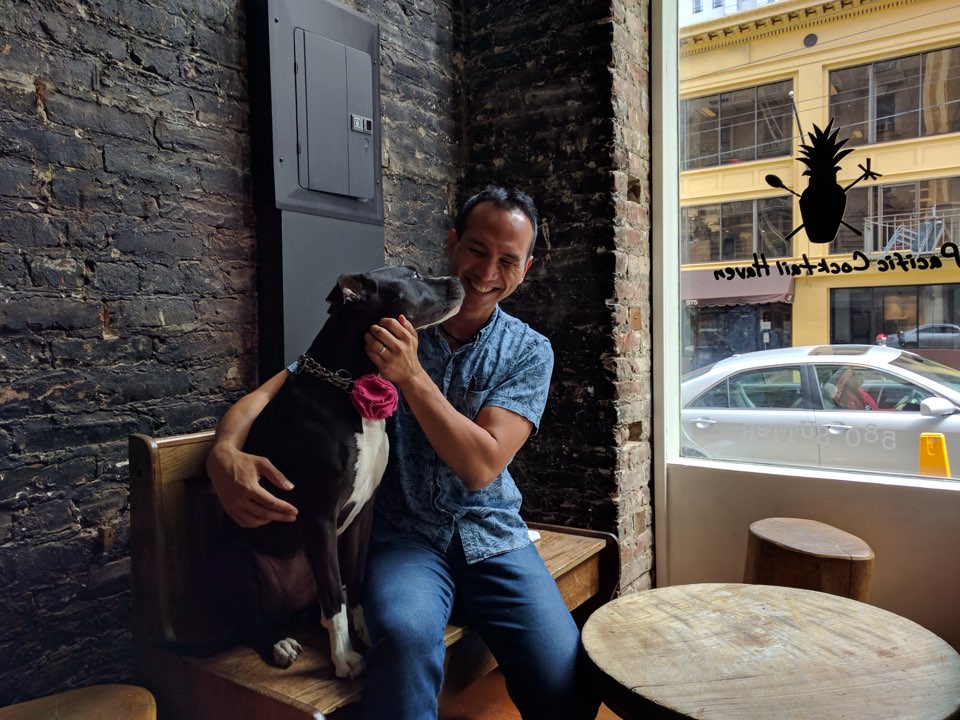 As for the concept, "a modern neighborhood bar," Diedrich explained that his goal is to be the place neighbors living in a three-block radius can visit multiple times a week for a nice ambiance and great cocktails. Thanks to the subtle changeover and regulars from the past eight or nine years who've followed Diedrich and his partners over to the new spot, P.C.H. already offers an "everyone knows your name" vibe, he added. 
As for the logistics, P.C.H. is open 5pm to "close" Monday through Saturday. They don't serve food, so dogs are welcome—Diedrich's own pup, Kona, is at the bar with him every day, he noted.
Neighbors are also welcome to bring or order in food, Diedrich said. The folks at Hogwash—right next door—regularly pop in and hand-deliver orders.
In the future, look for Sunday hours to be added, and the revamped basement to reopen.
Tratto
501 Geary St. (at Taylor)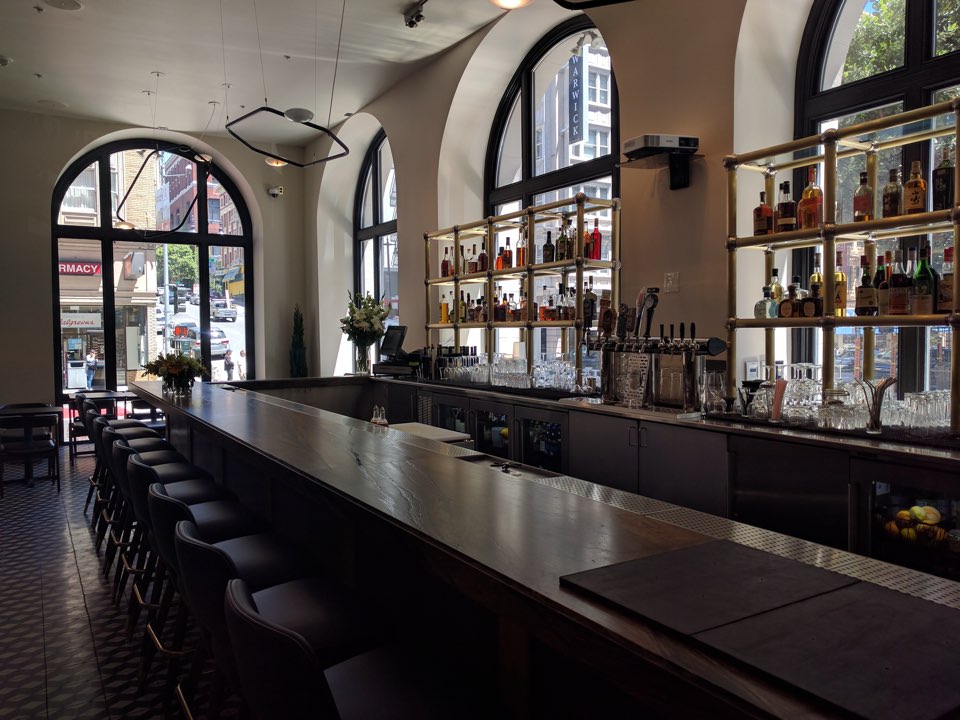 It's official. The restaurant and bar formerly known as BDK is now Tratto. The new cocktail bar, featuring rustic Italian fare, debuted yesterday at the corner of Geary and Taylor.
As previously promised, the revamped bar features original artwork by local muralist and illustrator Amos Goldbaum, both inside and out.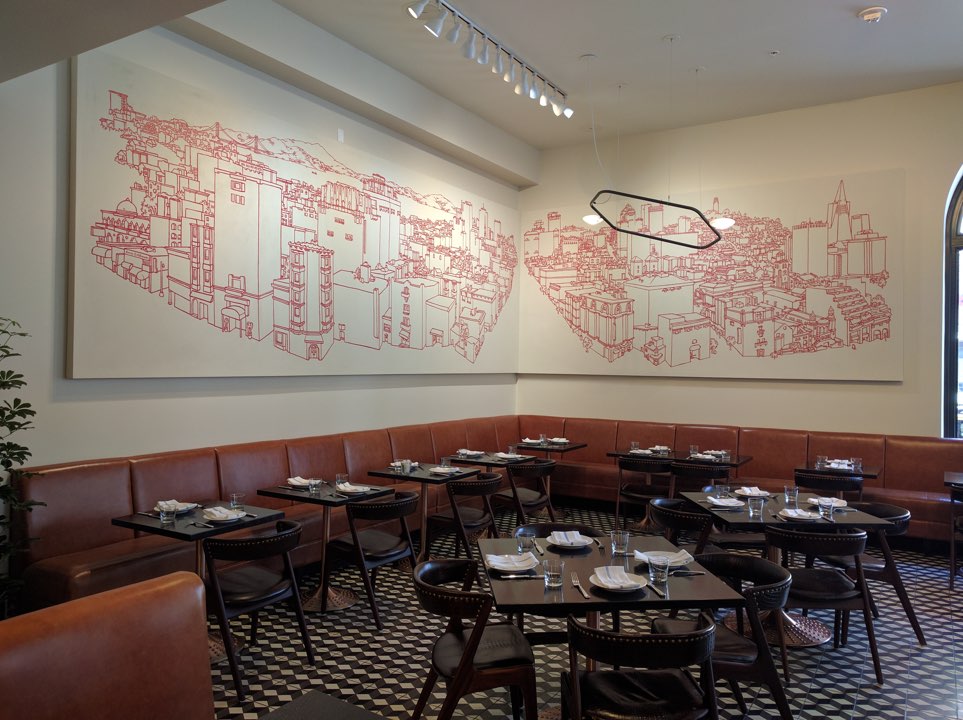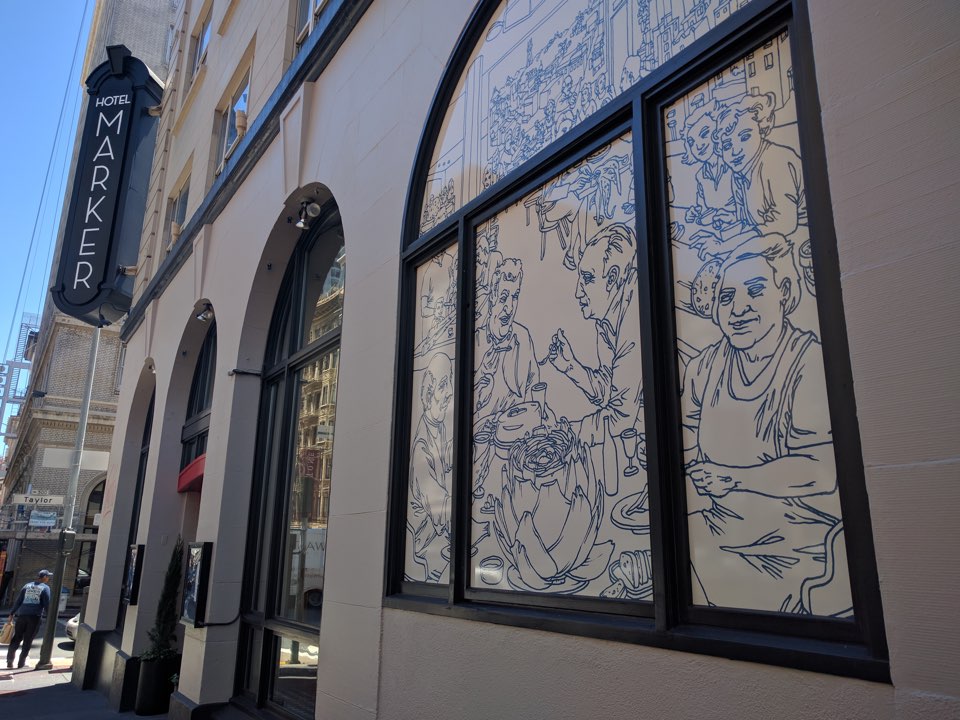 While the kitchen is serving breakfast and dinner on weekdays and brunch on weekends, the main focus of the new establishment is the bar. There, you'll find a selection of original cocktails based on Italian favorites. Some—like the "Campari Loves Margarita," made with Arette silver tequila, Campari, orange marmalade, and grapefruit—are mixed on the spot. Others, like the "Castra Nicia," using Jim Beam rye, sweet vermouth, maraschino and Averna, are on tap. And the "Tratto"—featuring housemade limoncello, Four Roses bourbon, dry vermouth and angostura—comes in bottles.
Other bar specials: boozy Italian sodas made with housemade syrups and your liquor of choice, as well as local and Italian beers and wines.
To start, hours at Tratto are 7:30-10:30am and 5-10pm Monday through Thursday, 7:30-10:30am and 5-11pm Fridays, 8am-2:30pm and 5pm-11pm Saturdays and 8am-2:30pm and 5pm-10pm Sundays. For regular peeks inside the kitchen, keep an eye on Instagram or Facebook.