As summer approaches, coyote sightings are becoming more common around the city. Tipster Christopher W. alerted us to the chatter on Nextdoor about a string of recent coyote sightings on Kite Hill.
Over the past couple of weeks, Nextdoor users have reported numerous coyote sightings. Erika F. posted this last Friday:
"Seemingly large coyote pouncing in the tall dry grass on the western slope of Kite Hill early this morning and dusk this evening. Crows were swooping and dive-bombing to try to scare him away. Spreading the word in case you have small creatures in your family!"
Another Nextdoor commenter, Carole M., had this to say:
"My daughter was coming home late this afternoon and saw the coyote by the blackberries, and then my other daughter came home later and was startled by the coyote. So then when my husband got home, he was eager to see the coyote, and he went up Kite Hill at dusk and watched the coyote roam throughout the high grass, hunting. In conclusion: the coyote seems to have settled in, and we all need to take precautions with our pets."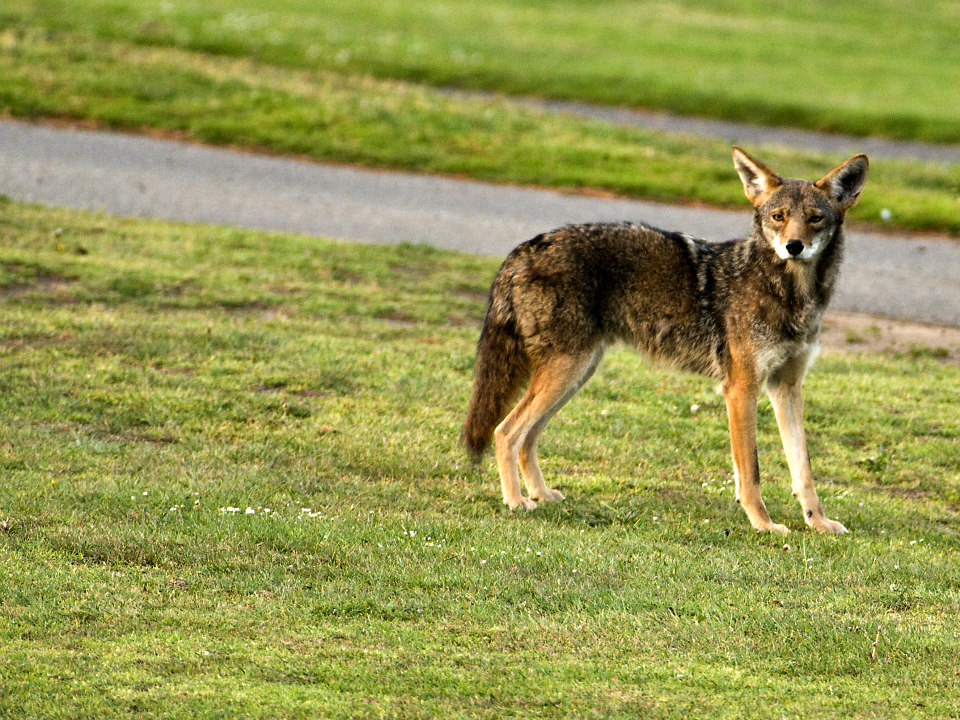 Even though they are rather skittish, coyotes are adaptable predators, and are well equipped for success in urban environments. San Francisco's population likely started when coyotes ventured over the Golden Gate Bridge from Marin County. Initially thriving in the Presidio, the city's Canis latrans population migrated south towards the outer reaches of Golden Gate Park. 
In recent months, we've reported coyote sightings around the Haight, Corona Heights, and Telegraph Hill. Some estimate that more than 100 coyotes live in San Francisco.
Coyotes are typically more active during the summer months, and can be quite protective of their newborn pups, who begin to arrive around April. Since 2012, Parks & Recreation has occasionally closed down trails near known coyote dens, using using tape and barricades to cordon off known territories.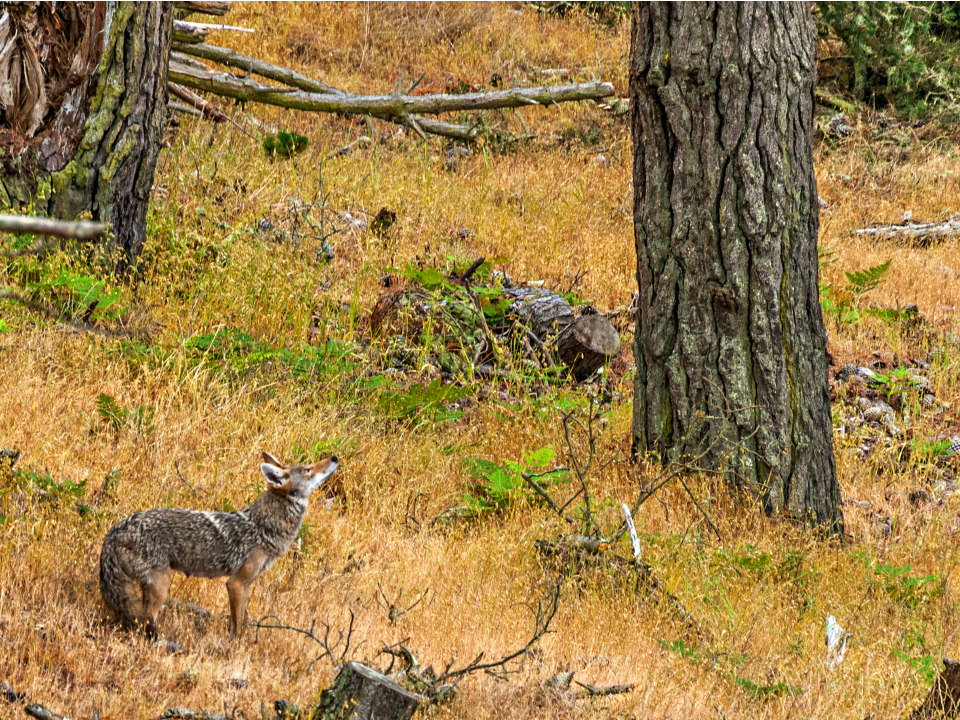 When it comes to coyotes, like with most wild animals, the rule of thumb is to keep them at a distance. As we've previously reported, Project Coyote and the Humane Society of the United States have recommended various "hazing" techniques designed to make coyotes less comfortable around humans.
It's recommended that neighbors keep dogs on leashes and cats indoors, especially between dusk and dawn. Purposely leaving food out for the coyotes, or approaching them with food, is strongly discouraged. Project Coyote also advises neighbors to secure garbage and to move pet food inside.   
In the past, when residents contacted the city about coyote sightings, Animal Control has canvassed the area with informational signage. SF311 has already acknowledged the coyote sightings around Kite Hill, as seen in this tweet:
Opened Park Requests request via iphone at 56 Yukon St https://t.co/L1ST7nq1KA. Coyote 5/27 dawn and dusk on the western slope of kite hill.

— SF311 Reports (@SF311Reports) May 28, 2016
This video from San Francisco Animal Care and Control stresses how we can co-exist with coyotes in our neighborhoods:
If you do spot a coyote, you can help San Francisco Animal Care and Control by filling out an observation report online or calling their hotline at (415) 554-9400.