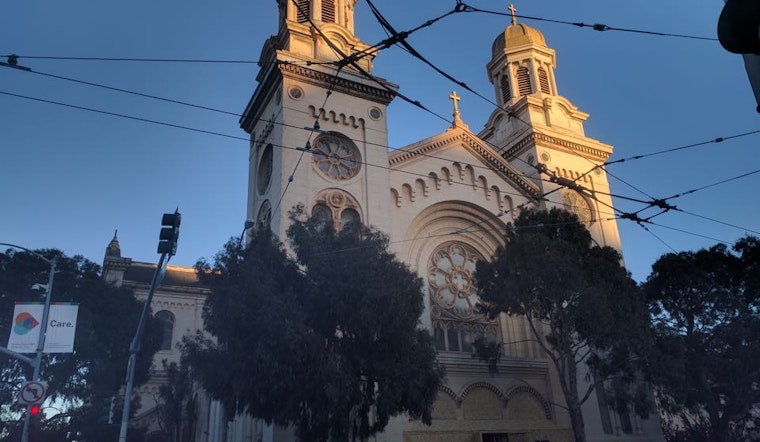 Published on June 24, 2016
After nearly 30 years of vacancy, St. Joseph's Church at 10th and Howard is finally being revived—and a similar revitalization may soon be approved for the former clergy house right next door.
Located at 1401 Howard St., St. Joseph's was constructed in 1913 and is a designated San Francisco landmark. It closed in the early 1990s, due to damage caused by the Loma Prieta earthquake in 1989. 
Chris Foley, a partner at the real estate marketing firm Polaris Pacific, purchased the dilapidated church in 2008, with grand plans to restore the historic resource to "its original grandeur," the Chronicle reported. In 2012, Foley and Brian Spiers Development (the firm behind projects like 1600 Market and 1998 Market) announced exactly what their vision entailed: tech offices.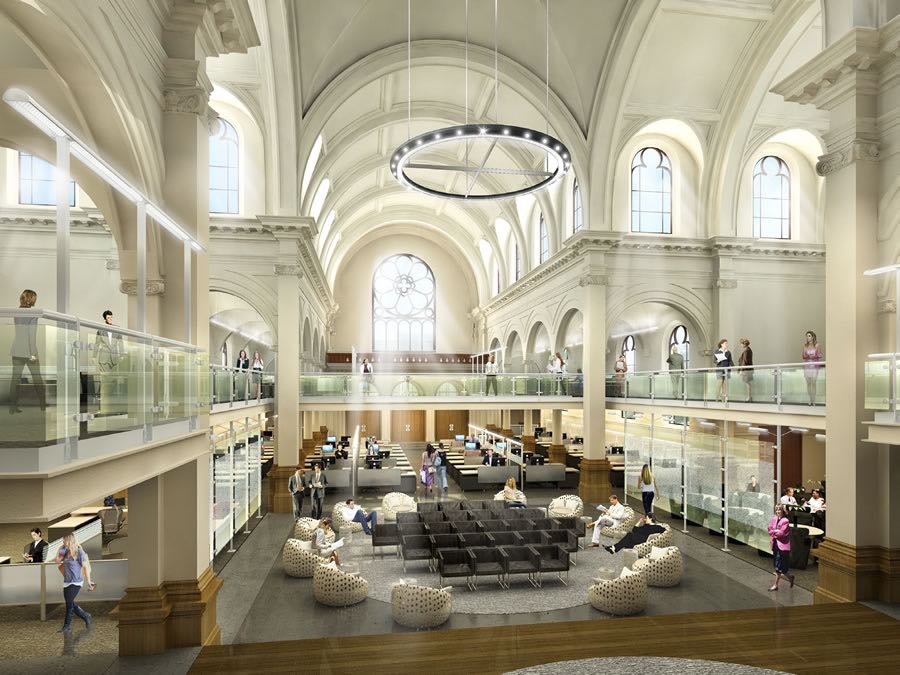 The project received the Planning Commission's approval early last year, and construction kicked off this month. The plan is to seismically upgrade the historic church and convert 18,260 square feet to office space, 1,300 square feet to retail, and 2,500 square feet into an assembly hall. Foley says construction should last 12 months.
But one portion of the developer's plan appears to be stuck in appeals. According to notices taped to trees surrounding the lot, SF Public Works has rejected a request to replace five privately maintained street trees adjacent to the property with 12 new ones. The decision has been appealed, and a public hearing will be held at 5:30pm Monday, June 27th, in City Hall room 416.
The Planning Commission is also holding a public hearing next week that will dictate the future of another building at 10th and Howard. At its regular meeting on Thursday, June 30th, the commission will discuss whether to approve the neighboring Presidio Knolls School's plan to turn the church's former clergy house, located right next door at 1415 Howard St., into a preschool facility.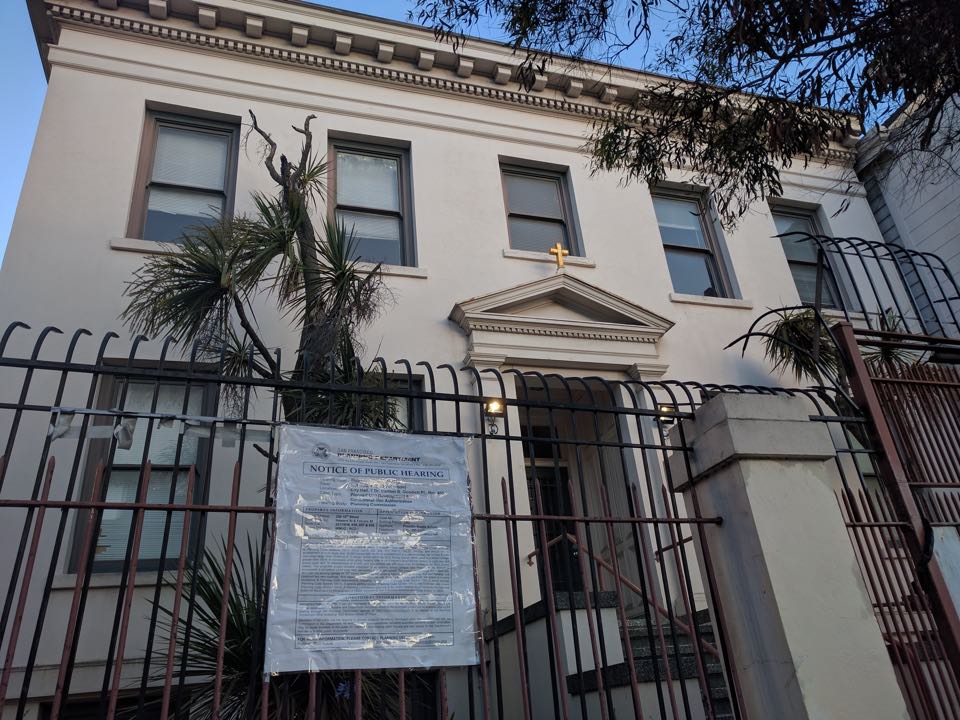 Presidio Knolls School, which is located just down the way from the church at 250 10th St., launched in 2008 as a Chinese-immersion preschool. The school's quest is to become a K-8 school; kindergarten was added in 2012, and classes are now offered up to the second grade. According to the school's website, it's already "one of the biggest private school campuses in San Francisco," with 1.5 acres and "20,000 internal square foot campus across five buildings."
In addition to refurbishing and converting the former 10-unit clergy house into a preschool, the packet for this week's public hearing states that the school is seeking to demolish two existing school buildings and a garage on 10th Street. In their place, they'll then construct two new three-story buildings, a one-story building and a playground. Altogether, the project would take Presidio Knolls School from 36,148 square feet to 81,599 square feet.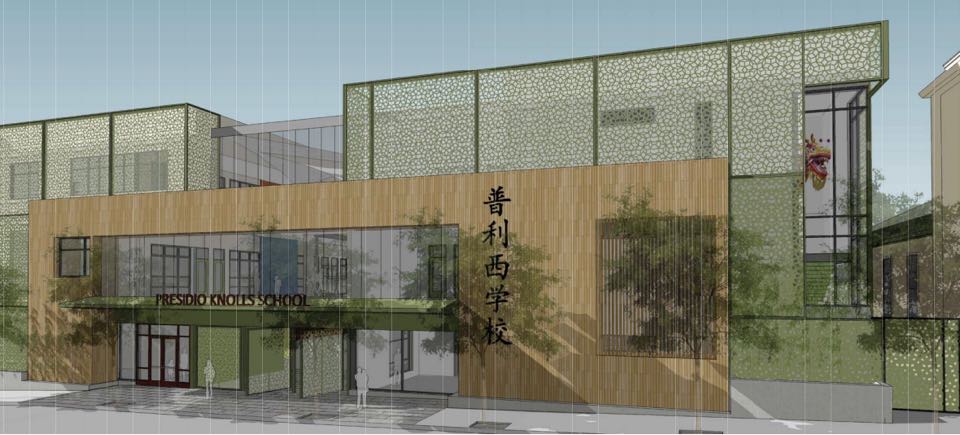 Ahead of next Thursday's hearing, which will be held at 12pm in City Hall room 400, the Planning Department has recommended approval.