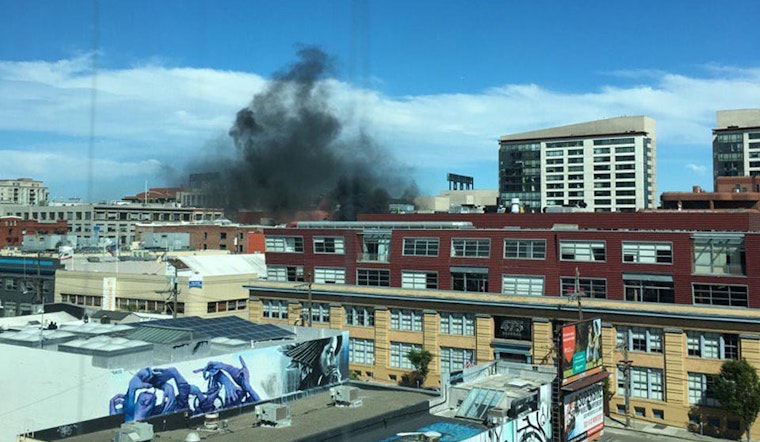 Published on June 19, 2016
A 1-alarm fire broke out at 360 Ritch St. around 4:30pm this afternoon, but has since been contained.
STRUCTURE FIRE: heavy smoke confirmed from top floor fire on 300 block of Ritch near Townsend

— Emergency_In_SF (@Emergency_In_SF) June 19, 2016
Fire at Ritch, near Little Skillet. pic.twitter.com/JZvzourHAg

— Jef Poskanzer (@jef_poskanzer) June 19, 2016
At 4:48pm, SFFD reported that the fire had been contained. Apparently the cause of the fire was a BBQ that fell on the building's roof and caught fire. There were no injuries, and no one has been displaced.
We'll update with any additional developments.