Reports of dogs being sickened or killed by poisoned meatballs left in San Francisco's dog parks have popped up in the news since 2013, but slowly disappeared after 2014.
Unfortunately, rumors of the meatballs are back again. This time, there are reports of a dog getting sick and dying after ingesting the poisoned meat in Duboce Park, a popular off-leash dog area for neighborhood residents. 
We first learned about the case from Nextdoor, where a Buena Vista resident posted that they'd "just come in from Duboce Park and a guy was there with his dog. He told us that his other dog died two weeks ago from a poisoned meatball in the park. He was telling us that Animal Control says it is happening again." 
But Animal Care and Control Captain Denise BonGiovanni told SFist that ACC is only getting third-hand information about the poisoning.  "We're trying to reach the owner [of the allegedly sickened dog] now," she stated. BonGiovanni was also in charge of investigating the 2013 and 2014 poisoned meatball cases.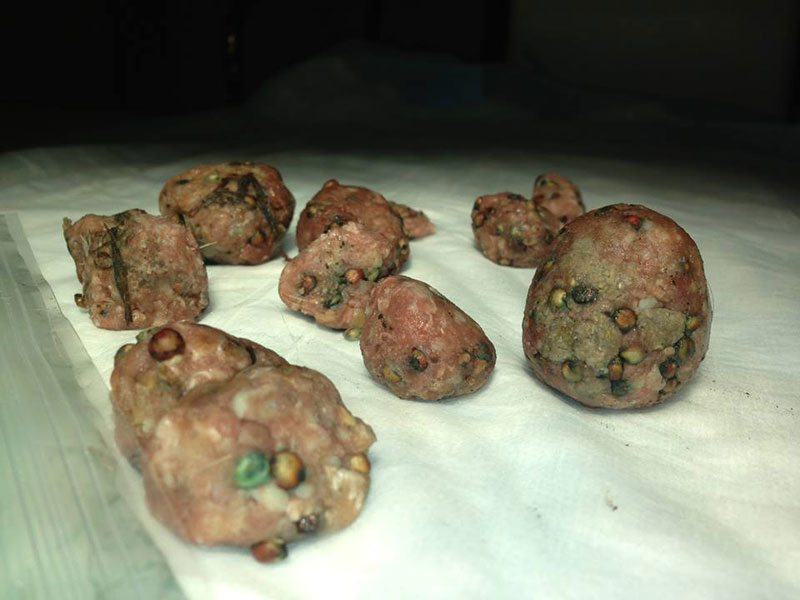 In 2014, around two dozen of the meatballs were found in bushes along Crestline and Parkridge Drives, near Twin Peaks. At the time, SFPD urged the public not to touch the meatballs with bare hands, and to call 911 to report them. 
We'll keep you updated on this situation if and when any further information becomes available. In the meantime, keep a close eye on your pups if you let them off-leash in our local dog parks.