Heads up, Outer Sunset drivers: starting today, southbound lanes on the Great Highway between Lincoln Way and Sloat Boulevard will be closed for up to 10 days, for the removal of sand along the corridor. Closure hours will be Monday-Friday, 7am-4pm. 
This process is an annual one: since the Outer Sunset was built on what was once sand dunes, Public Works redistributes sand to prevent buildup on the Great Highway during windy weather. According to SFPW spokesperson Rachel Gordon, "crews will redistribute approximately 5,500 cubic yards of sand during the two-week project, moving it from the side of the roadway towards the ocean." 
Crews will address sand accumulation in some other key areas: the seawall between Noriega and Santiago streets and the Lincoln Way crosswalk (Lincoln between Judah and Lawton streets).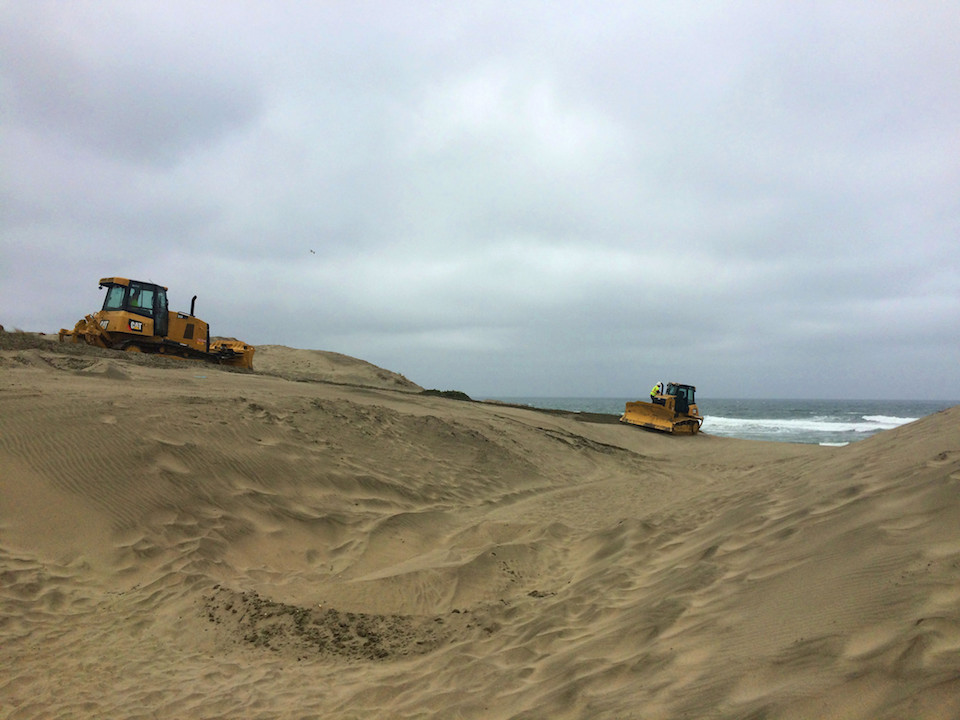 The work is taking place during this month so that crews do not disturb the federally endangered Western snowy plover, which can be found on Ocean Beach between July and May. The Golden Gate National Recreation Area (GGNRA) has confirmed that it is safe to begin relocating sand, as the plovers are currently not in residence. Currently, they are nesting in other coastal areas along the Pacific Coast. 

While southbound lanes are closed, SF Public Works recommends that motorists find other routes as they make their way through the city, including Sunset Boulevard. Southbound lanes may also be reopened intermittently during the work period.