Although Henry Doelger is the Sunset District's most famous and prolific builder, his was just one of several firms that transformed San Francisco's Outside Lands in the early 20th century. Brothers Oliver and Arthur Rousseau may have constructed fewer homes than Doelger, but their distinctive designs continue to turn heads nearly a century later.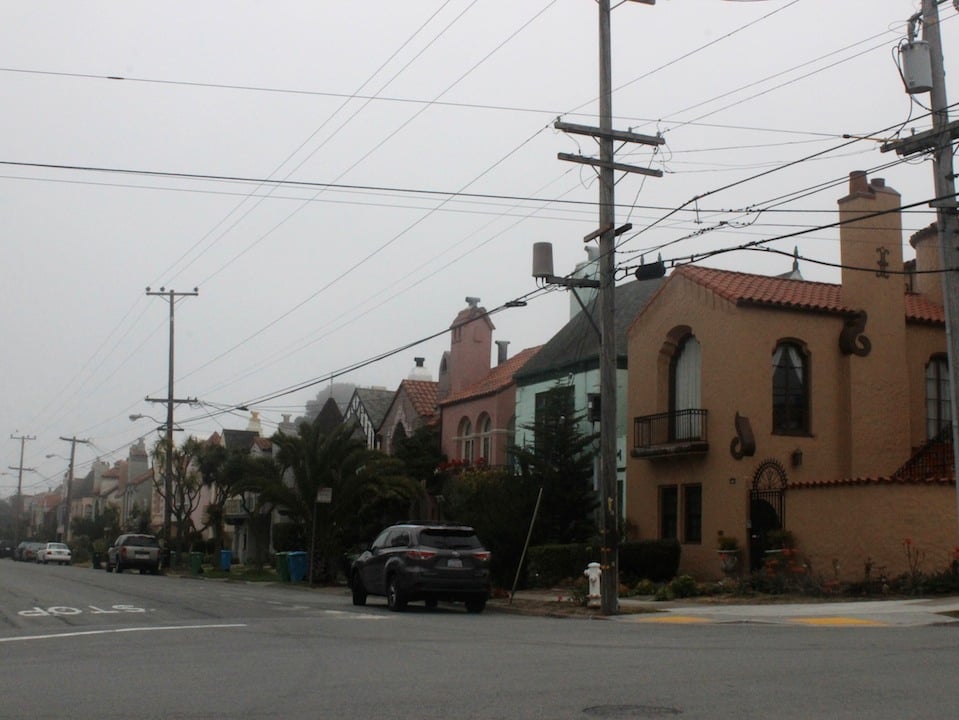 Oliver Rousseau and his older brother Arthur were born to build houses. Their father, Charles Rousseau, was a well-regarded architect, and he eventually partnered with his sons to create Marian Realty Co. in the 1920s. According to an historical survey of Sunset builders, the company specialized in hotels, office buildings and apartment houses, until the Great Depression cratered most large-scale projects.
The Rousseaus pivoted to residential construction. Arthur focused on raising capital, "while Oliver was tasked with designing architecturally stimulating houses that were affordable to households of moderate means."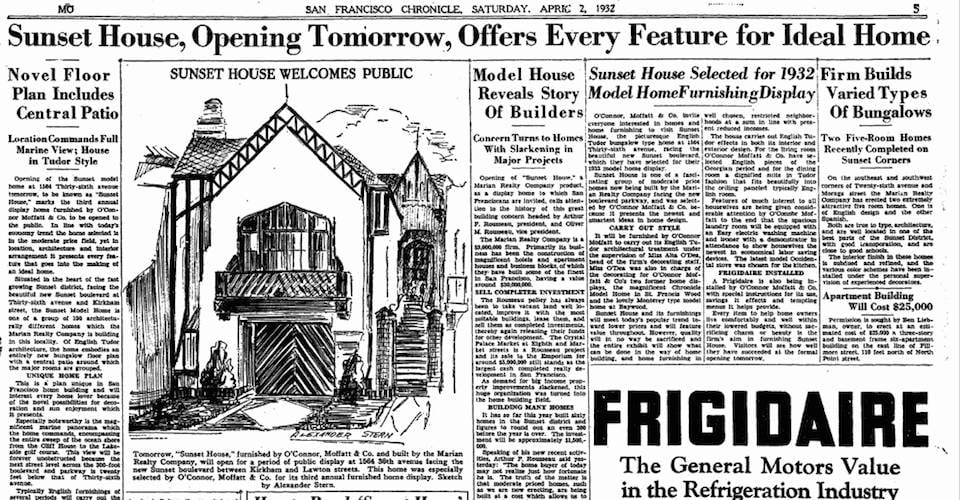 Rousseau's eclectic designs were a significant departure from Doelger homes, which already dominated the landscape by the time Oliver and Arthur began building in 1930. Defying expectations, Oliver designed fanciful, sometimes opulent homes that were still within reach of middle-class buyers; a Spanish Colonial Revival might be bookended by a Storybook castle on one side, and a Tudor Revival on the other.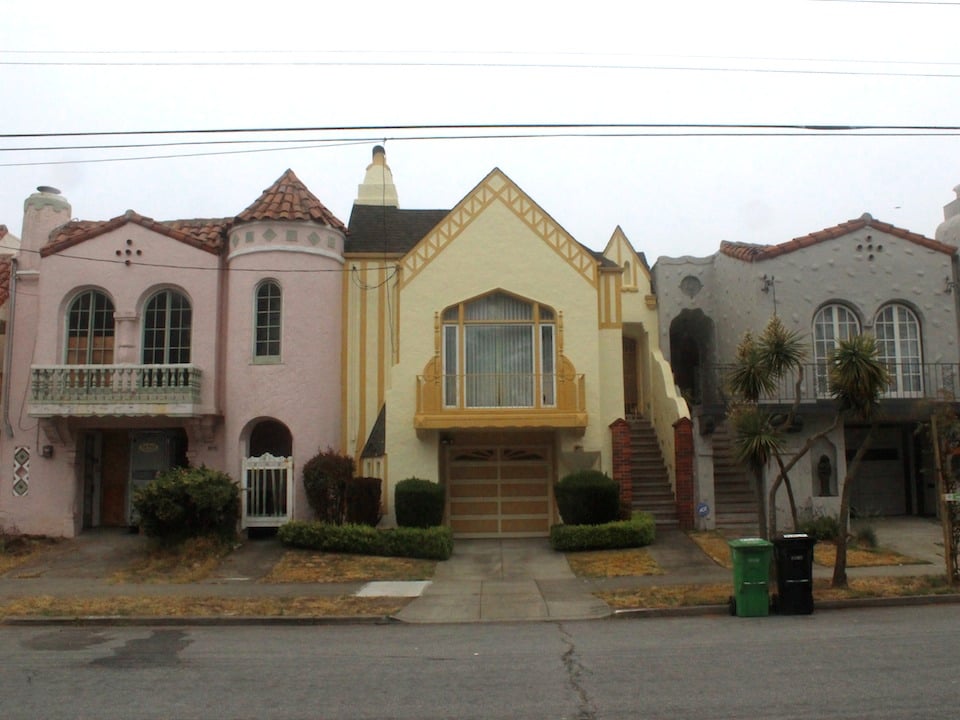 In the end, historians believe the Rousseaus built fewer than 200 homes, but they made a major impression on Depression-era consumers seeking value and style. They were among the first architects to make built-in garages a standard feature, and they also popularized floor plans featuring central patios that adjoined major rooms.
In 1932, Marian Realty built 1564 36th Ave., which stands today as one of the Rousseaus' most representative projects. The English Tudor was unveiled as the Sunset Model Home, the shining jewel in a new 150-home development "facing the beautiful new Sunset Boulevard," reported the Chronicle.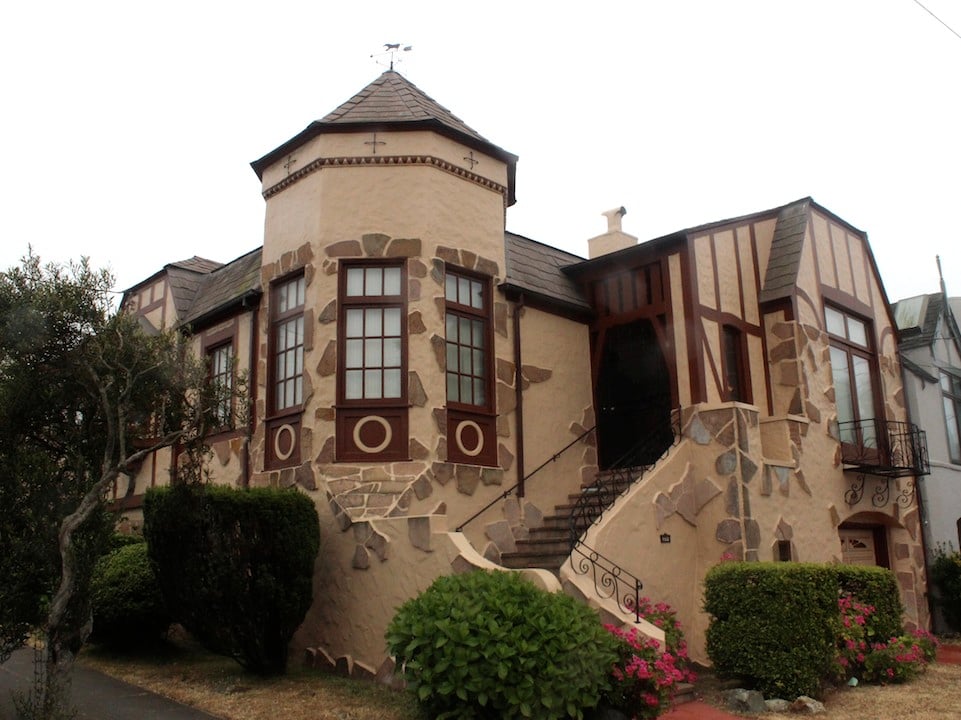 When built, the 2,125-square-foot Sunset House would have cost about $7,000, or roughly $113,000 in today's dollars. These days, Trulia pegs its value at $1.6 million.
The Sunset House had a flagstone patio, multiple fireplaces, a three-car garage, and a "magnificent marine panorama" that extended to Ocean Beach. Although sales materials at the time claimed the property's sight lines would remain "forever unobstructed," trees, new buildings and the occasional Muni bus now limit the home's view of the Cliff House.
The brothers both eventually lived in homes of their own design. Arthur resided at 1500 36th Ave., while Oliver chose 1598 36th Ave.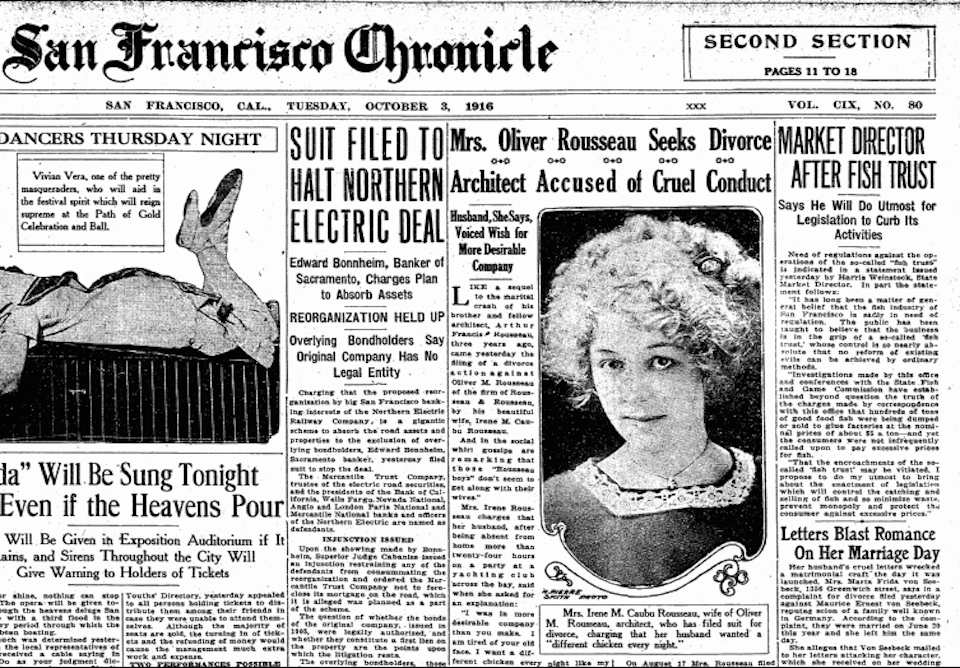 Although adjectives like "storybook" and "fairy tale" are used to describe the Rousseaus' homes, the brothers' personal lives were anything but. In 1912, Arthur's wife, Eulalia Edith Rousseau, filed a cross-complaint against him after he initiated divorce proceedings.

In her suit, Mrs. Rousseau denied Arthur's allegations of extreme cruelty, including charges that she struck him in anger and neglected her responsibilities as a homemaker. "Why, I never in my life refused to prepare my husband's breakfast, and I have witnesses to prove that he was never kept waiting for dinner," she told the Chronicle.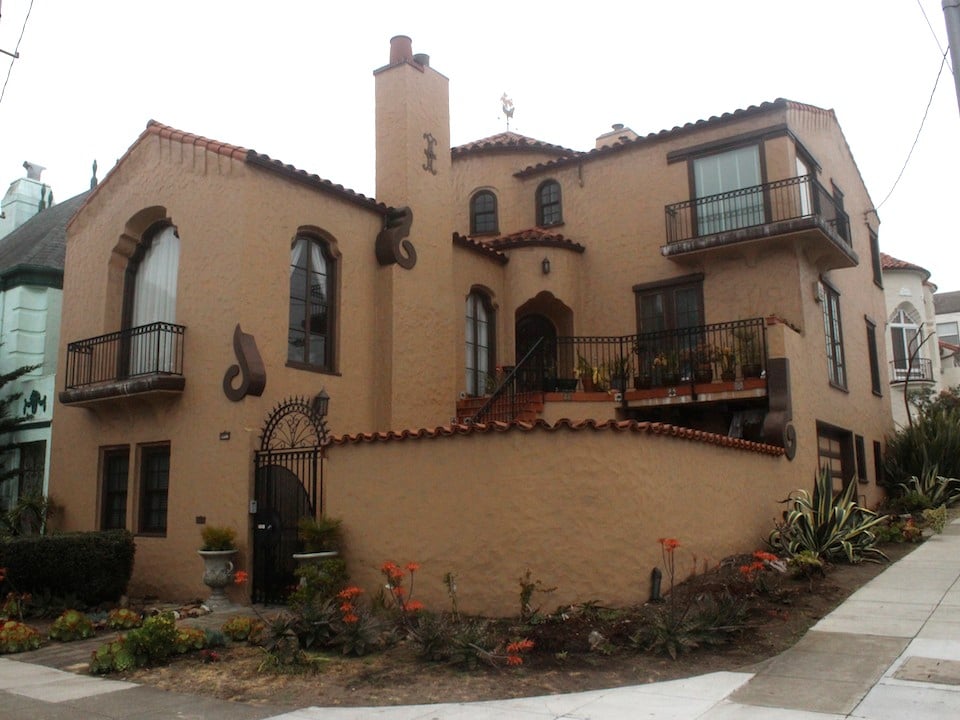 Four years later, Oliver's wife, Irene M. Caubu Rousseau, filed for divorce on the grounds that he was physically abusive, aloof from their young son, and often disappeared to party at an East Bay yachting club. "I want a different chicken every night, like my brother Arthur," he reportedly told her. 
The Rousseaus' business didn't last long. In 1933, three years after pivoting to residential development, Marian Realty Co. declared bankruptcy, with debts topping $6 million. Arthur filed for personal bankruptcy two months later, but held on to both of his yachts and the house on 36th Avenue, eventually passing away in 1944 at age 58.
Oliver Rousseau later remarried and continued working as an architect, creating thousands of units of housing for workers in the East Bay during World War II, as well as tract homes and apartment buildings around the Bay Area. He died in 1977, at age 85. 
The largest development of Rousseau homes in the Sunset can be found from 33rd to 36th Avenues, between Kirkham and Lawton.