[Editor's Note: Hoodline is participating in today's SF Homeless Project, in which more than 70 area publications are each covering homelessness issues in their own ways.
While we already write about these issues often, we hope that our stories today will add more neighborhood context to this very complicated topic, and to the great work being published elsewhere. You can read more about the project here.]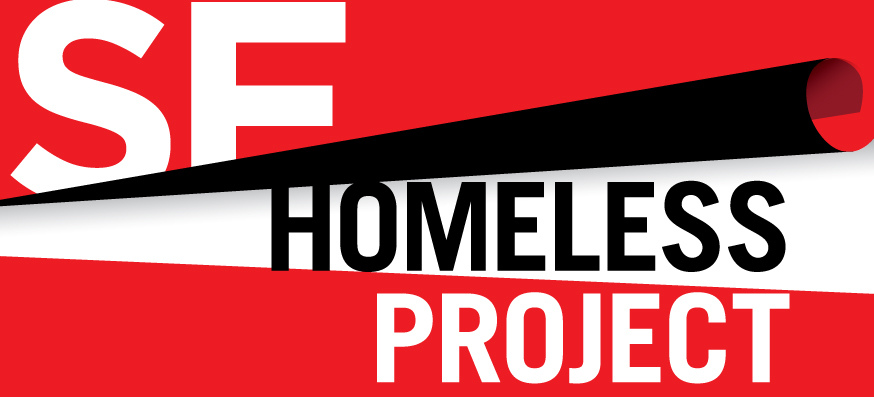 ---
"A lot of our young youth of color don't feel accepted within the Castro community," said Kate Climquim, the program manager for Larkin Street's Castro Youth Housing Initiative. "There's a sense of being forgotten."

In a 2015 point-in-time homeless count, unaccompanied children and youth represented 21 percent of all homeless individuals in San Francisco — 1,441 transitional age youth between the age of 18 and 24 and 128 youth under the age of 17. While the national estimate of homeless youth who identify as LGBTQ is 20%, nearly half of the city's homeless youth identify as LGBTQ, up from 26 percent in 2013.
The Castro District has long been a destination and refuge for LGBTQ people around the country regardless of age, color, and origin; however, with not enough affordable housing units in the neighborhood, it is challenging for homeless LGBTQ youth to stabilize and become successful adults in the Castro.
"We have a lot of people coming in from not just the Bay Area, but California, the United States, and even out of the country who want to come to San Francisco hoping to find the queer community," Climquim said. In last year's point-in-time homeless count and survey, 56 percent of the city's homeless youth were living in San Francisco when they became homeless, with about a fifth of youth moving to the city from outside of California. "The number one reason for that is due to not being welcomed in their families and communities of origin," explained Climquim.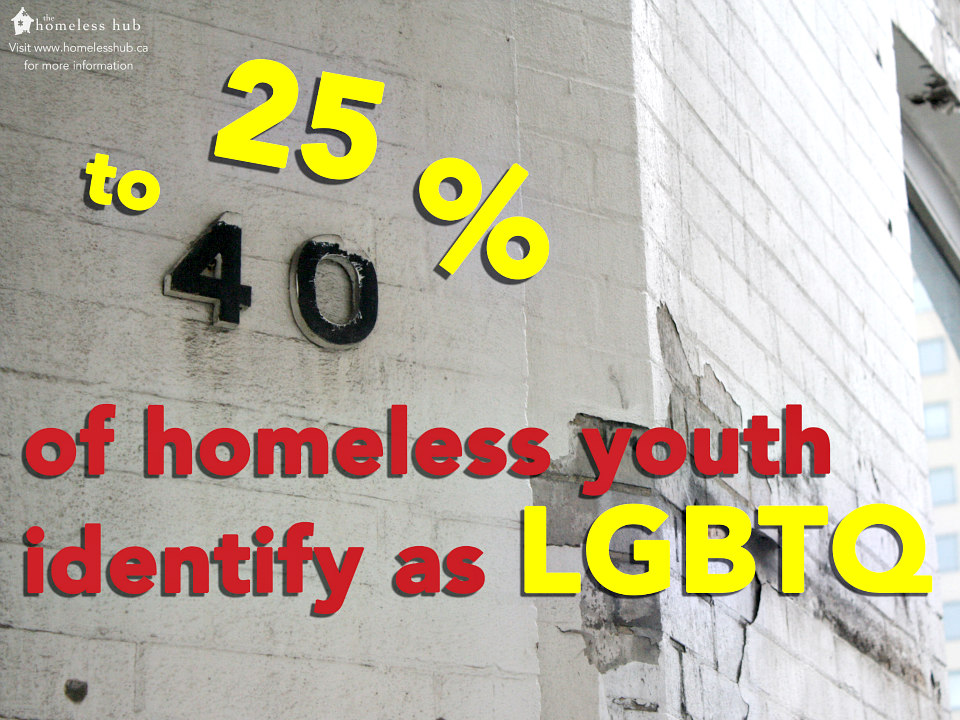 With fifteen percent of youth reporting that their sexual identity directly contributed to their homelessness, Larkin Street's Castro Youth Housing Initiative aims to get LGBTQ youth off of the streets and onto their feet. CYHI, as Climquim referred to the housing initiative, is a two-year program for transitional age LGBTQ youth that provides "culturally competent" case management services and access to referrals for mental health, physical health, education and employment services.
According to Climquim, the model of offering both housing and support services  under the same roof works. At the end of 2015, 98 percent of Castro youth remained housed at the initiative, and 63 percent maintained or increased their monthly income. Of the youth who moved on from the program, shared Climquim, 88 percent exited into stable housing, with 95 percent of former clients saying that they would recommend Larkin Street's services to their friends.
The housing initiative, comprised of an SRO and two apartments in the Castro District, has 28 beds. "We're working on getting other housing opportunities," said Climquim, "but there is an affordable housing issue."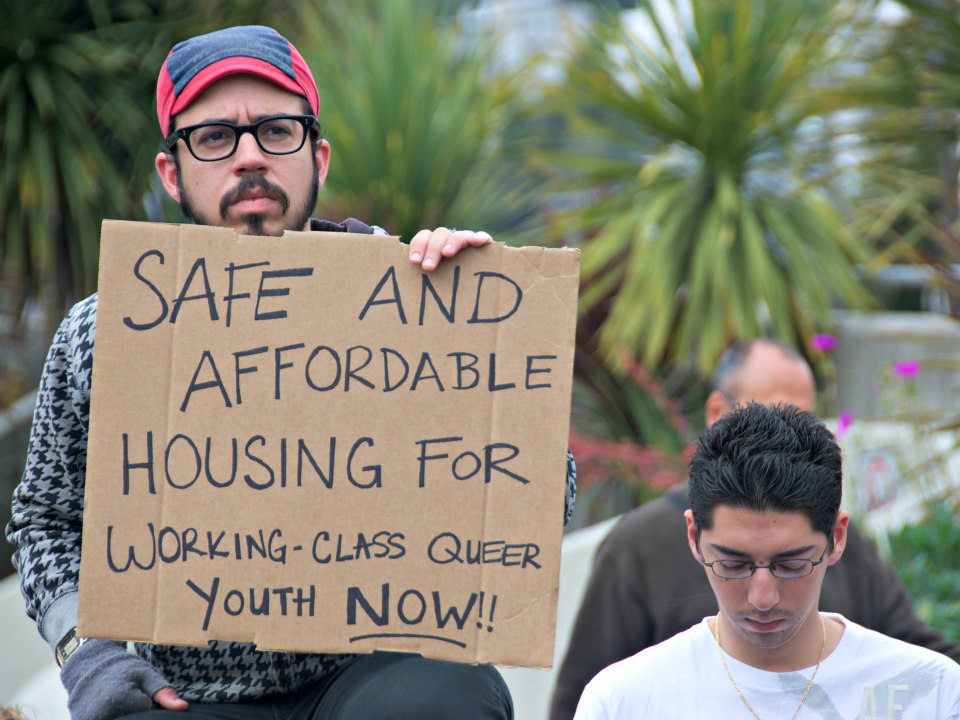 In 2007, San Francisco made new housing for at-risk youth a top priority: at any given time, there was approximately four and a half times the number of homeless youth in San Francisco than there was available housing. The city set a goal to create 400 additional units of housing for youth by 2015. As of July of last year, 263 of the 400 units had either been completed, were under construction, or had land identified to begin construction.
According to the Mayor's Office of Housing, in the past 12 months, only seven units have been added to this list, leaving the city 130 units below a goal that it was intended to hit last year.

"Having housing options that are specific to LGBT young people is critical," said Jodi Schwartz, executive director of LYRIC, a Castro-based LGBTQ youth center located on Collingwood Street. "We particularly hear from transgender young people that they really have a hard time feeling safe and receiving culturally competent services in the housing options that do exist."
According to Schwartz, San Francisco is not offering enough available housing and competent services to LGBTQ youth. And that's a dangerous area to fall short. Youth who are living on the streets have more than double the rate of HIV/AIDS than their older, homeless peers (13 percent versus 6 percent for the broader population). More so, without access to safe, stable housing, LGBTQ homeless youth may resort to what is called survival sex.
In a 2015 report, twenty percent of San Francisco's homeless youth reported trading sex for a place to stay. "There's youth who are doing sex work," said Schwartz, "and that is an overlapping conversation [with affordable housing]. The primary force behind young people involved in sex work is economic need and limited ability to get the housing options that they need without having money."
"Throughout the years, San Francisco has served as this point where a lot of young LGBTQ people come to find their community," Calimquim said. "How do we as LGBT people support our younger siblings in finding their 'gay mecca?'"
In Schwartz's opinion, Castro residents should be pushing less for quality of life enforcement in the neighborhood, and more for building housing for queer youth. In May, the Bay Area Reporter reported that SFMTA has expressed interest in two parking lots, including one behind the Castro Theatre, as potential affordable housing sites. "It isn't a quick fix. It's not," said Schwartz. "I  challenge the adults in our community, who themselves have had their own experiences of trauma and disconnection, to step up as advocates to ask the city to put the resources in place that these young people need to be successful, and to step away from putting more and more money into programs around quality of life cleanup."
"Housing is the foundation of everything," added Castro Youth Housing Initiative's Calimquim, "in addition to mental health care. Once we get those things done, and with the right amount of culturally competent support, these young people can blossom and do amazing things: it's just a matter of having that chance. Folks aren't able to succeed given the high cost of housing."
Although LYRIC's Schwartz admitted that it is becoming tougher and tougher for people across San Francisco to secure housing, she outlined what has allowed many of us to be successful: connections. "We are able to be successful because we have connection," said Schwartz. "We have friends who love and support us; we have family — whether it's chosen or natural family — that loves us and supports us; we have people who will help us find jobs; and we have people who will help us get connections with housing."
"LGBTQ youth who are living on the street have the same needs as we all do," Schwartz said, "and there is nowhere near the amount of housing options for them."