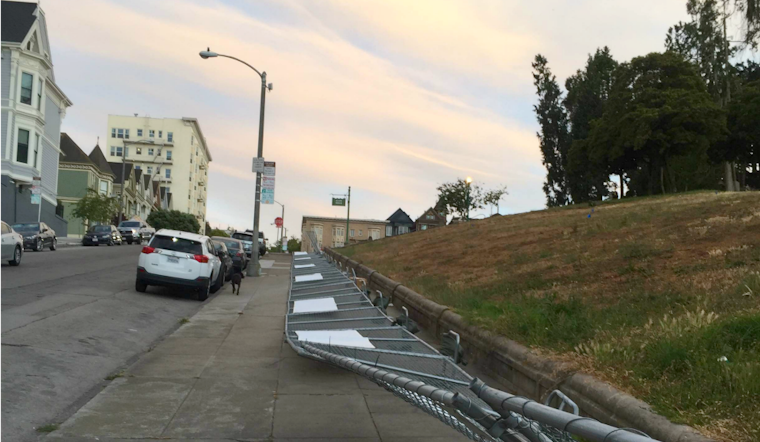 Published on June 15, 2016
High winds on Tuesday, which regularly reached over 20mph, have knocked over an entire block's worth of the protective fencing running along Alamo Square Park. Winds from the west blew the section of the fence that runs along Steiner between Grove and Fulton off its ledge and onto the sidewalk. 
This is the second fence mishap to take place since the park was shut down for a major renovation in May. Late last month, we spotted tourists climbing through a hole in the fence to get better photos of the famous Painted Ladies. As a result, a tourist-friendly viewing area was created at the east end of the park. 
Thanks to tipster John D. for the heads up.