While the Castro is still coming to grips with the impending departure of Books Inc., neighborhood book lovers also have some good news to celebrate: Dog Eared Books is opening its new Castro Street store at noon today.

As we reported in March, the Mission-based bookstore, which has been in business since 1992, decided to open a second location earlier this year. They were pleased to land the spot at 489 Castro St., home to LGBT-centric bookstore A Different Light from 1986 to 2011.
"We couldn't have asked for a better location," said Kate Rosenberger, Dog Eared Books' owner. "We're on the same block as the Castro Theatre. It's remarkable."
According to Rosenberger, the new store will be similar to Dog Eared's Valencia Street location, but not identical. "It's going to be curated to what we know, and what we imagine 18th and Castro would like to see. The best of what we can think to offer."
"Our job is to curate a culture that we believe in, and sell books that we wish were bestsellers—or maybe we can help them become bestsellers," she added. "The internet has become the big, huge bookstore in the sky, and so we need to curate a selection, because what the internet lacks is any kind of editorial anything."
"I know you can get books anywhere nowadays, because of the internet," said Alvin Orloff, the store's manager. "But we're also offering an atmosphere where people can sit and enjoy books, where they can talk with people about books. In a way, it's kind of like a literary salon: it's an environment, as well as a place to buy books."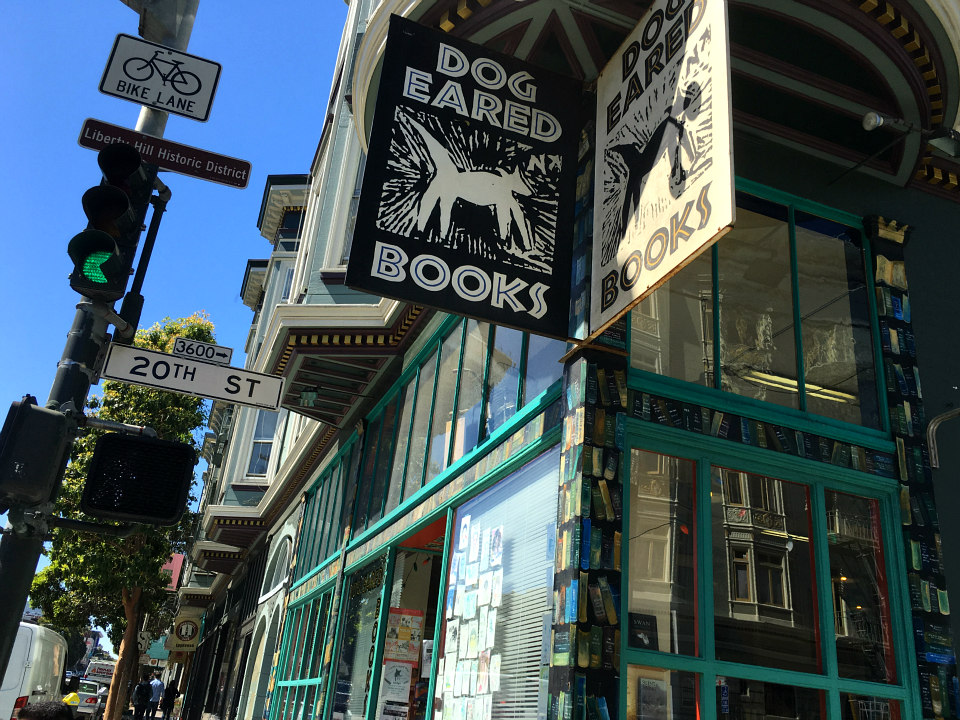 Dog Eared's Castro location will stock a wide selection of local writers and LGBTQIA-centric titles, along with classics, best sellers, and offbeat books. "We can't please everybody, and we know that," said Rosenberger, "But we really want to hear what people want, so that we can fill the shoes [of previous neighborhood bookstores]."
"We make a point of seeking out books that people might not have heard of," said Orloff. "The publishing industry is terrible about publicizing things that don't appeal to the masses, so you have to do a little extra work to find the hidden gems." He said the store will offer books from "obscure authors and local authors. Each store is a little different, and we're very responsive to the neighborhoods we live in."
Rosenberger, who also opened 24th Street's Alley Cat Bookstore in 2011, is well aware of the challenges of opening a new independent bookstore in 2016. "San Francisco has lost so many bookstores," Rosenberger said. "We're very sensitive, and very eager to hang on to what we can have. I think our reptilian brain is too hard-wired to give up on the paper and cloth."
While "Amazon has done their best to drive everybody out," Rosenberger is confident that independent bookstores still have a future. "I don't think bookstores are ever going to go away. Bookstores are a little like mushrooms: they keep popping up in different forms around and about, when you least expect them."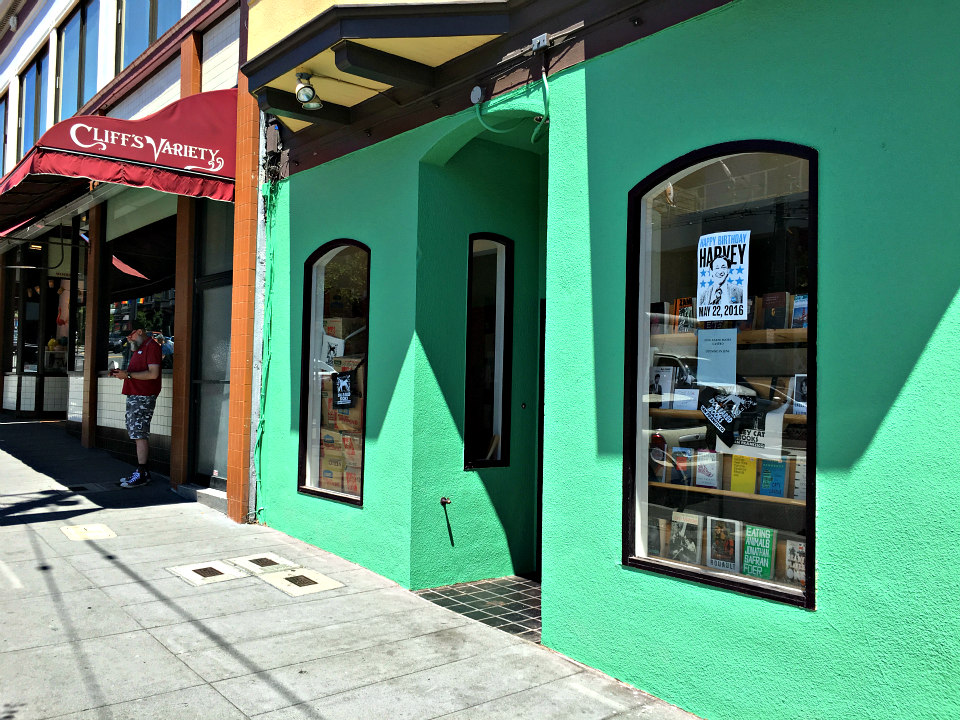 She said the neighborhood has been nothing but receptive to the store's opening. "There's been overwhelming neighborhood support, from the landlord to the Castro Merchants to the guy at the Bank of America."
"But the neighborhood has its challenges," she added. "There's a lot of homelessness, a lot of drug addiction. The city has seen a lot of changes, and the Castro has traditionally been a haven to a lot of people. We have a bit of a learning curve ahead of us."
Rosenberger said that she is well aware of the Castro's recent burglary and shoplifting trends. "We're going to try to use our best common sense. If it's necessary, I'll have to put in cameras. We're more concerned about the resale: people grabbing stuff to turn for a profit."
But regardless of the inevitable challenges ahead, Rosenberger couldn't be more excited to be opening Dog Eared Books in the Castro. "There's a real joy, and the neighborhood is just overwhelmingly happy," Rosenberger said. "It feels like we're doing a restoration going into this space. It's an elegant space, and it's really inspiring us to try to match what the space offers us in terms of its decoration. It's a thrilling process: we'll do our best, we'll learn a lot. We need to be humble, accept what doesn't work, and adapt."
Though the doors are opening today, the bookstore still isn't completely finished, Orloff noted. "We're still setting the store up." An opening gala is planned for June 20th, but "between now and the 20th, we're just working to get the books in. It's a huge job."
"We've had to keep the door locked for days, but people are knocking on the windows and waving," Rosenberger said. "People are ready. They've been watching it happen."
"We hope everyone comes in and says 'Hi.'"
Dog Eared Books will be open from 10am to 8pm this week. Beginning next week, Rosenberger and Orloff hope to extend the store's hours to 10am to 10pm daily.