The Tenderloin may not be known for an abundance of green public space, but that's not stopping a handful of local organizations from boosting the neighborhood's urban canopy—and building community around it.
Just One Tree, an initiative of the local nonprofit Urban Resource Systems, envisions that San Francisco, or any city, could use public land to make locally grown produce abundantly available to all. To prove its concept, it's working to make San Francisco self-sufficient in a single crop—lemons. According to the nonprofit's estimates, San Francisco needs at least 12,000 lemon trees to meet the city's yearly demand for lemons.
With an estimated 3,000-4,000 trees already planted, Just One Tree been on a mission to register existing, uncounted lemon trees in the city, as well as plant new ones on public land to fulfill the 8,000-9,000 tree deficit. Their next stop is the Tenderloin, where, thanks to a donation from Cole Hardware and a new partnership with Demonstration Gardens (333 Golden Gate Ave.), 50 new trees will be added.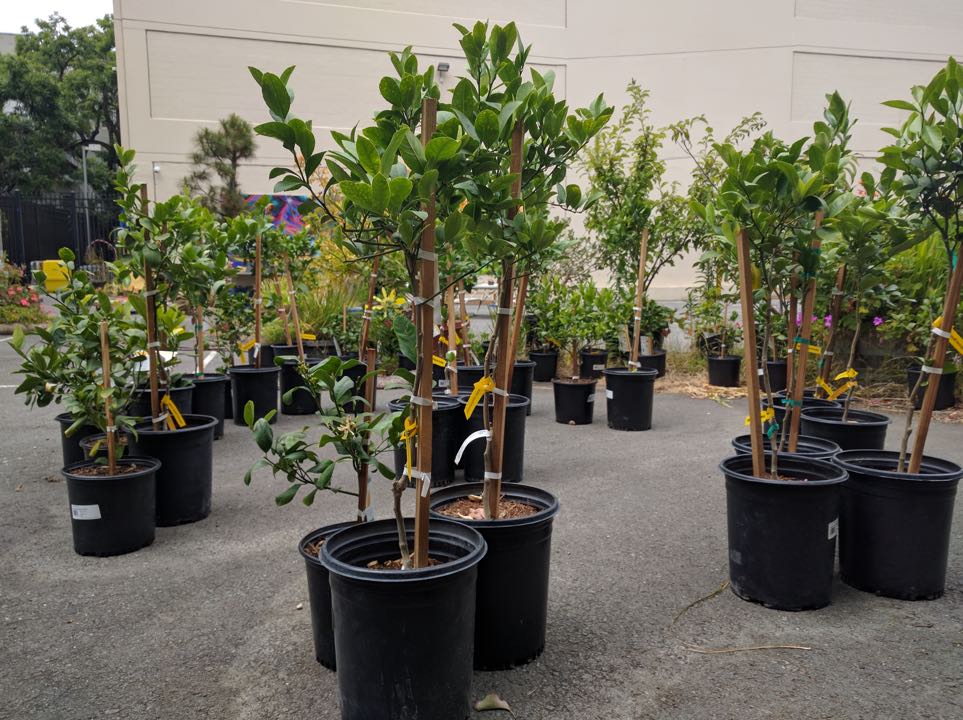 The 50 donated Improved Meyer Lemon trees are currently sitting at the center of Demonstration Gardens' urban orchard, but they won't be there forever. Kasey Asberry, the garden's director, is working with One Tree Project to find homes throughout the neighborhood for the trees. Groups of three to five lemon trees will be planted in public places around the Tenderloin, like Boeddeker Park, Sgt. John Macaulay Park, Turk-Hyde Mini Park, the Madonna Residence for seniors (which is directly across the street from Demonstration Gardens), and possibly UN Plaza.
In addition to building a "green mosaic in this community," Asberry hopes to "cultivate stewards" around each group of trees. Tenderloin residents who volunteer will be sorted into small groups and paired with a set of trees and tasked with caring for them—like families, Asberry said. The goal is to group together residents who've yet to meet, to help them form new relationships in the community. She envisions Cole Hardware employees getting involved as well, visiting the trees and stewards from time to time to offer assistance.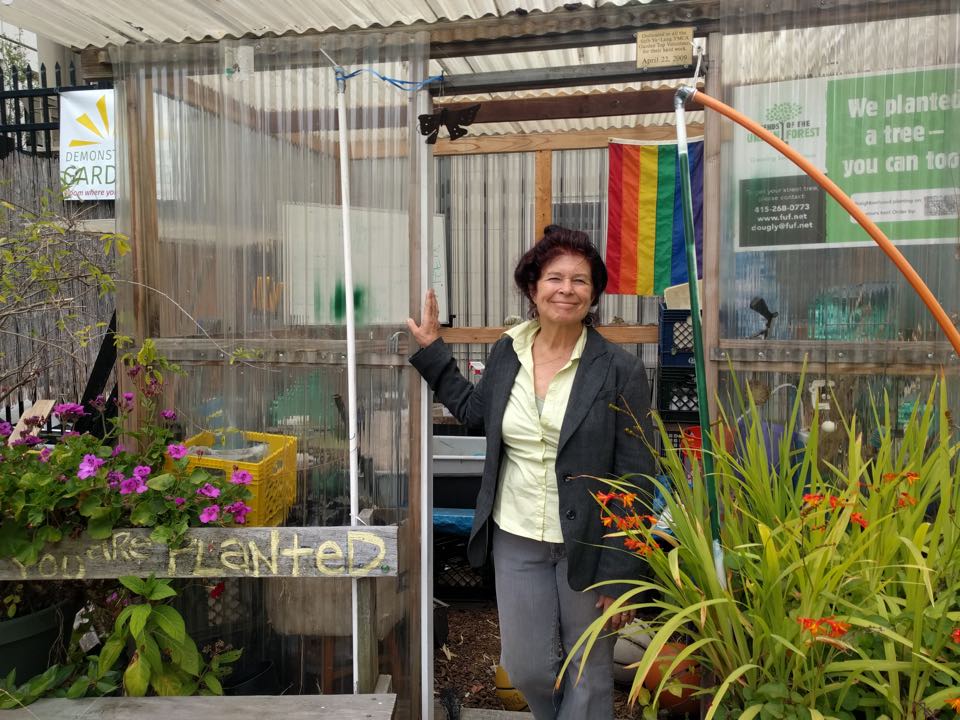 The project is still in its early stages as more public spaces are sought, Asberry intends to have all the trees re-homed by the beginning of winter. As redevelopment projects are in the works for both Macaulay Park and Turk-Hyde Mini Park, Demonstration Gardens will be working with Rec & Parks to determine the best way to handle trees destined for those spaces. If all else fails, "They'll be happy here," Asberry said of Demonstration Gardens.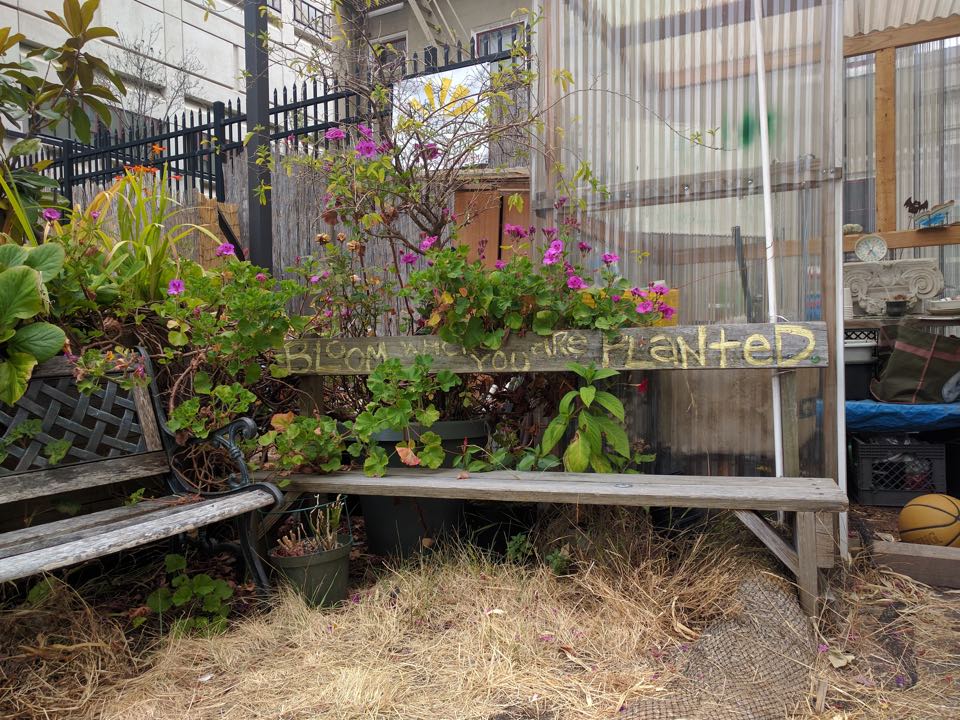 Anyone interested in becoming a lemon tree steward—or lending a hand to the project in any way—is encouraged to visit Demonstration Gardens during tomorrow's Sunday Streets event, or during the garden's public hours, which are 12-5pm Tuesdays through Fridays. It's occasionally accessible on Saturdays and Sundays, too.