Each week during the month of July, we'll plug into the Castro's barbershop talk by touching base with a neighborhood hair salon. Stay tuned as we share what's going on in residents' heads—by connecting with the people that wash, trim, and style the hair on top of them. 

To step onto the checkered black-and-white floors of Louie's Barber Shop is to take a step back in time. Formerly known as Pinto's, Louie's has been in the Castro since 1934. After the Castro Theater and Cliff's Variety, it's the third longest continually operating business in the 'hood.  

"What you see inside the shop is all original," current owner Don Forfang told Hoodline. "The coat rack, the mirrors on the walls, the stations, the chairs, the sink ... even the stand that the register sits on is an original piece of equipment."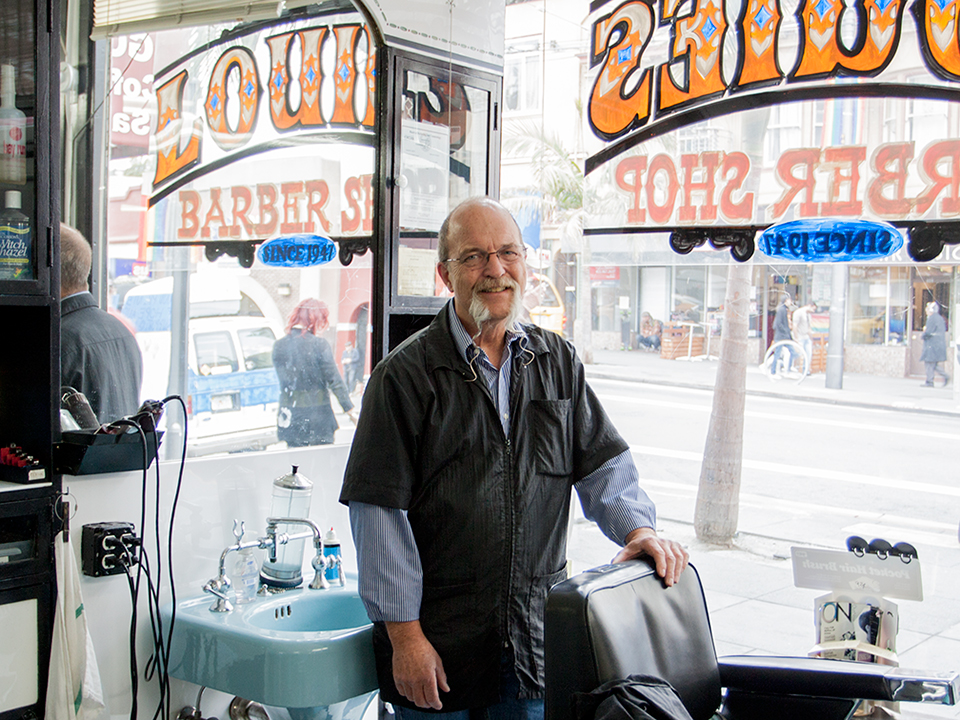 Forfang, who's owned Louie's since 2003, carries the torch previously borne by Louie Sisneros, who came into the business in 1978 and renamed it after himself. Providing stellar service and maintaining a long roster of regular customers has been the key to the barbershop's success over the last eight decades.
"Louie worked here until a year and a half ago," Forfang said. "He sold us the business, but he stayed on staff until December of 2014. He retired to take care of his wife."
"He was a great guy; you'd never guess his age. He worked here into his late 80s, and he shaved people up until the final week he was here. He always had a bounce to his step and a smile on his face."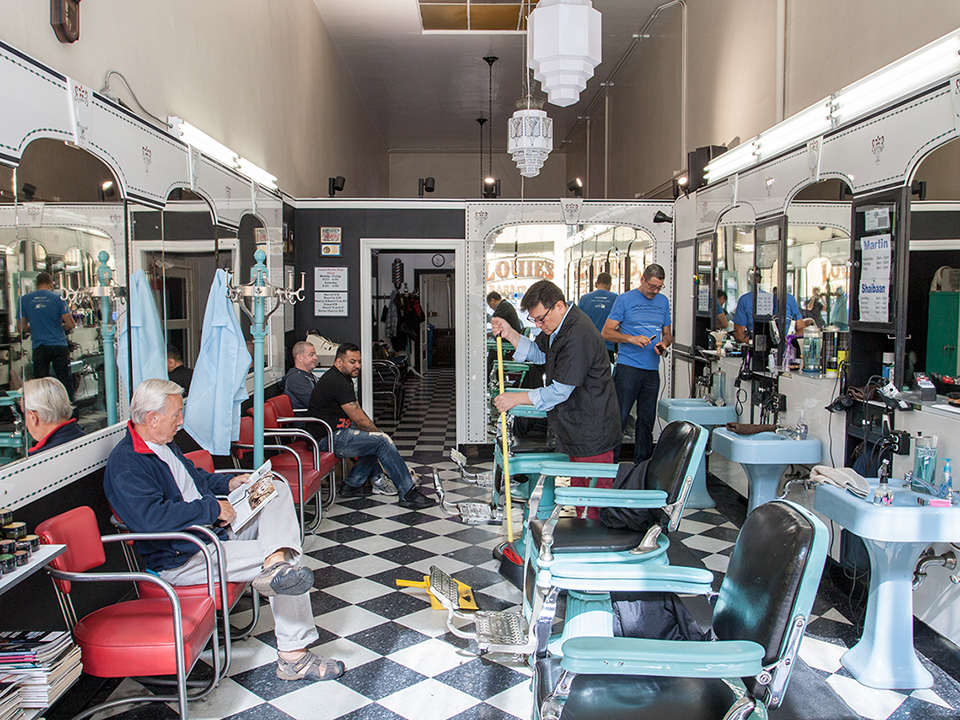 The shop belies its modest storefront, with five teal barber's chairs in the front and several more in the back, which is used less frequently. A second-generation barber himself, Forfang came into Louie's as a co-owner, taking over with a now-retired business partner. He got his start in the business as an accountant at his father's barbershop while he was still in college.

"I went through barber college with the intention of eventually buying a shop," he said, but instead, he eventually bought the school, the Moler Barber School's downtown San Francisco location. "It was across the street from the Tenderloin, as we used to say, because it was on the east side of Mason."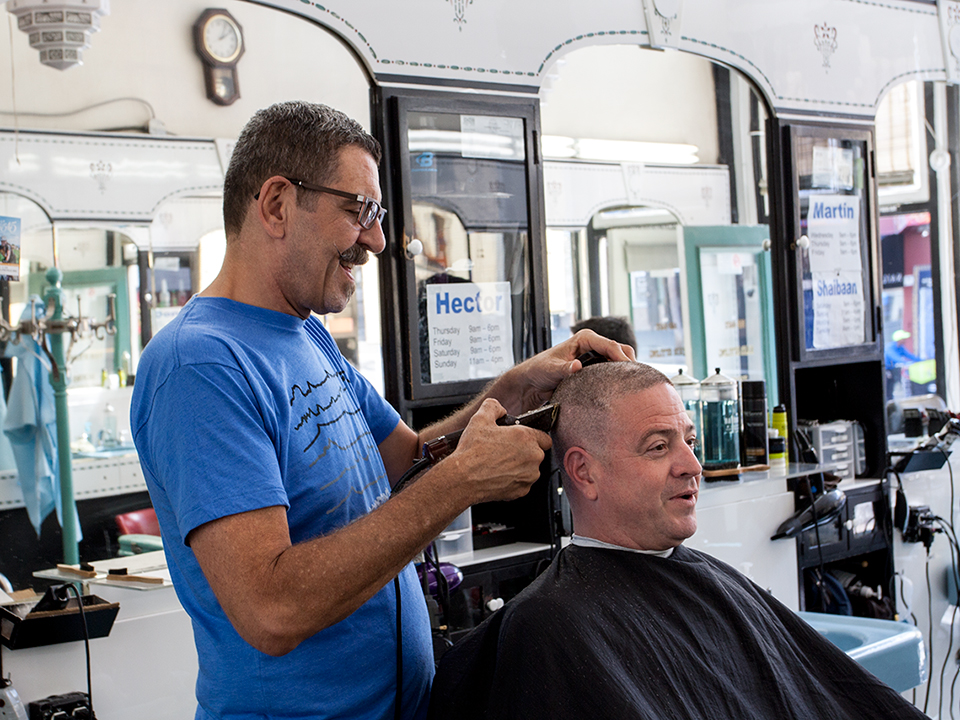 These days, Louie's employs six barbers in its regular rotation, each working four days a week. Though the shop doesn't take appointments ahead of time, the vast majority of its customers are regulars—85 to 90 percent, according to Forfang. However, some new clients do end up walking in, thanks to the large number of visitors who pass by the high-traffic location.

The most popular hairstyle among male customers these days? "Short on the sides, long on the top, and tapered. Everybody's requesting that," barber Martin Mendoza told us with a dry laugh.
Forfang says his favorite part of the barber business is "meeting the clients and establishing relationships. I love learning about the clients." While there doesn't appear to be a strong recurring topic of conversation, outside of current events, Forfang relishes his role as a supportive listener. "We talk about their careers, career paths, their joys and their sorrows, their frustrations and their accomplishments ... There are good days and bad days. Life goes on."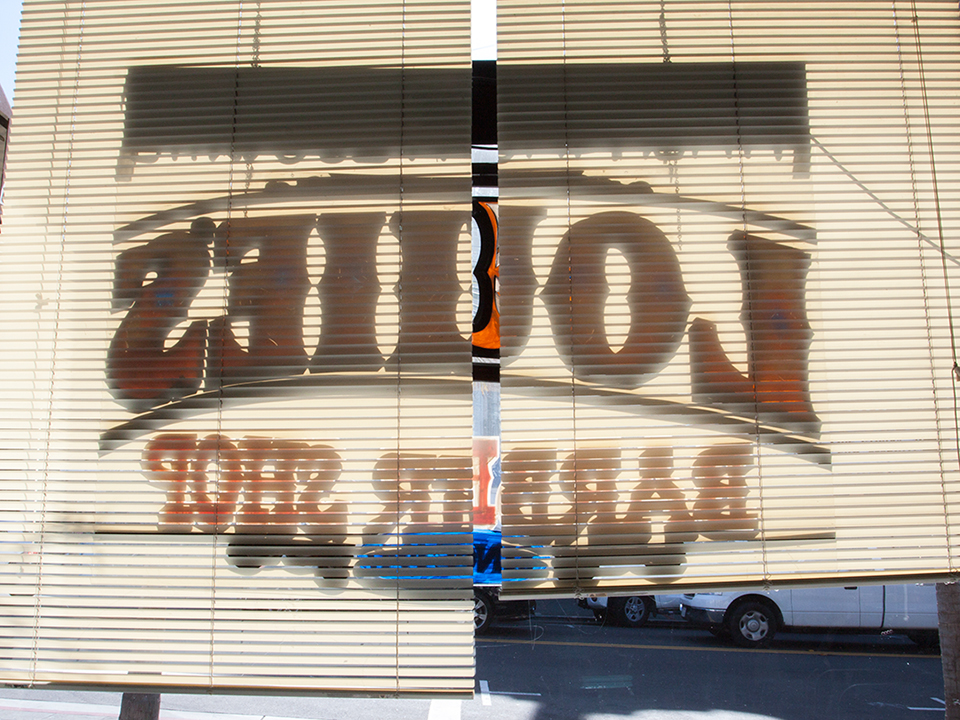 Forfang expressed concern about the recent business turnover in the Castro, noting that it hasn't always been this way. "It's unfortunate, but I'm sure it's directly related to the rent going up constantly," he said, lamenting the loss of specialty businesses like the grocer AG Ferrari, once located a few doors down. He said the rent for Louie's has increased every year since he bought into the business.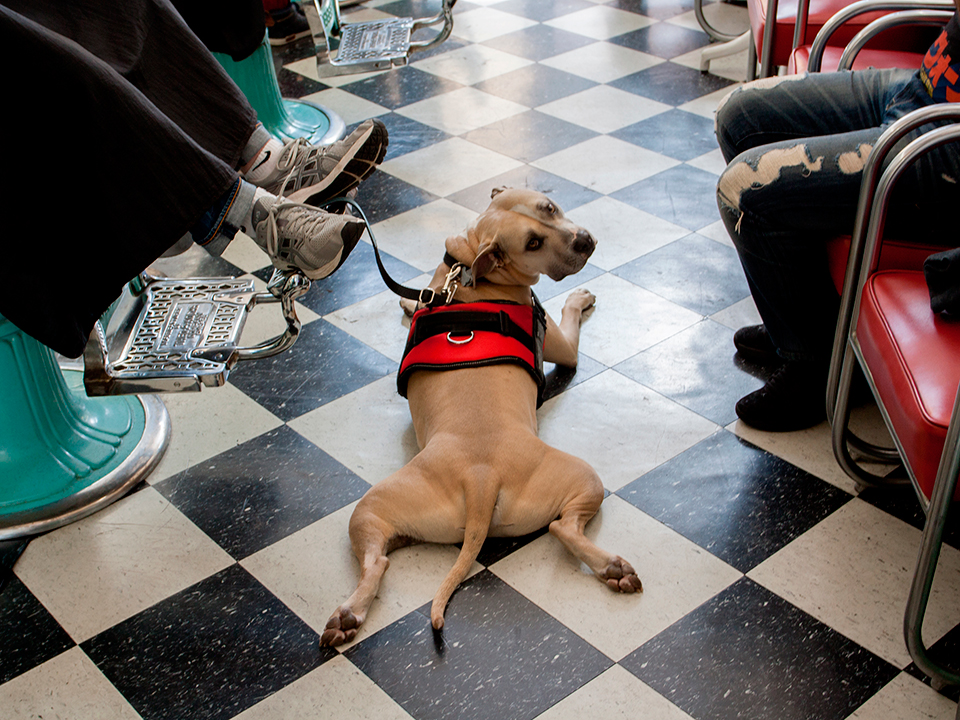 We asked Forfang whether the Castro's recent quality-of-life and homelessness concerns have had a direct impact on his business. "It's hard to say whether it's affecting our business, because you don't see a direct correlation most of the time," he said. "I think it has a longer-term effect, though, from people coming in and seeing all of these encampments."

"Visitors [to the Castro] see the issue, and it's not always a friendly encounter. It might be a 50-50 encounter: 50 percent of the time it's fine, 50 percent of the time it's obnoxious or aggressive or something less desirable. In the long term, that hurts the neighborhood. It doesn't encourage people to come back."
In general, Forfang told us, "It's a problem, and it's been a problem since I've been here back in the late '70s. It's a difficult problem that's been addressed from different angles, and is still an issue." He did add that the increased police presence in the wake of the Orlando tragedy seems to have had an effect on the number of encampments on the sidewalk. "Maybe if the Merchant's Association could work with the Mission Station more on getting a regular foot patrol up here, it wouldn't take much to get those people to find someplace else to stay."
"There are some days when you don't feel as safe," added Mendoza. "But we have a really faithful clientele, so it doesn't affect business too much."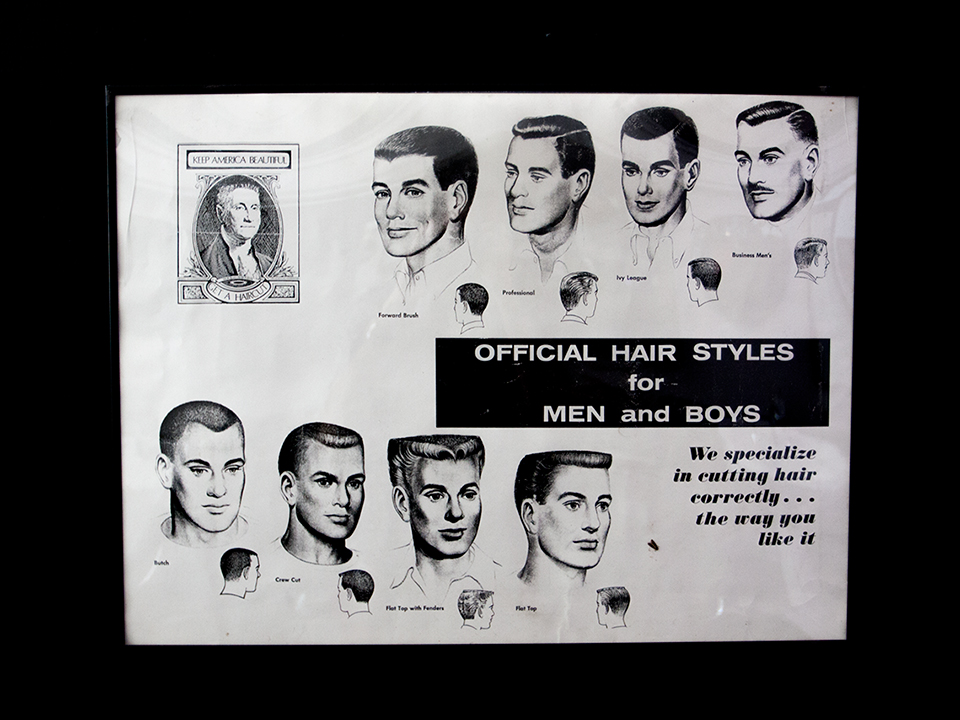 Regardless, fair prices and friendly service are sure to keep Louie's a neighborhood fixture for years to come. With haircuts for men and women at $26, beard trims at $10, or both for $32, its prices are also reminiscent of a different time in the Castro.
Louie's Barber Shop is open 9am-6pm Monday-Saturday, and 11am-4pm on Sundays.