Hundreds of protestors rallied together last night to show support for the Black Lives Matter movement, and to express their outrage over the recent police shootings of black people across the country.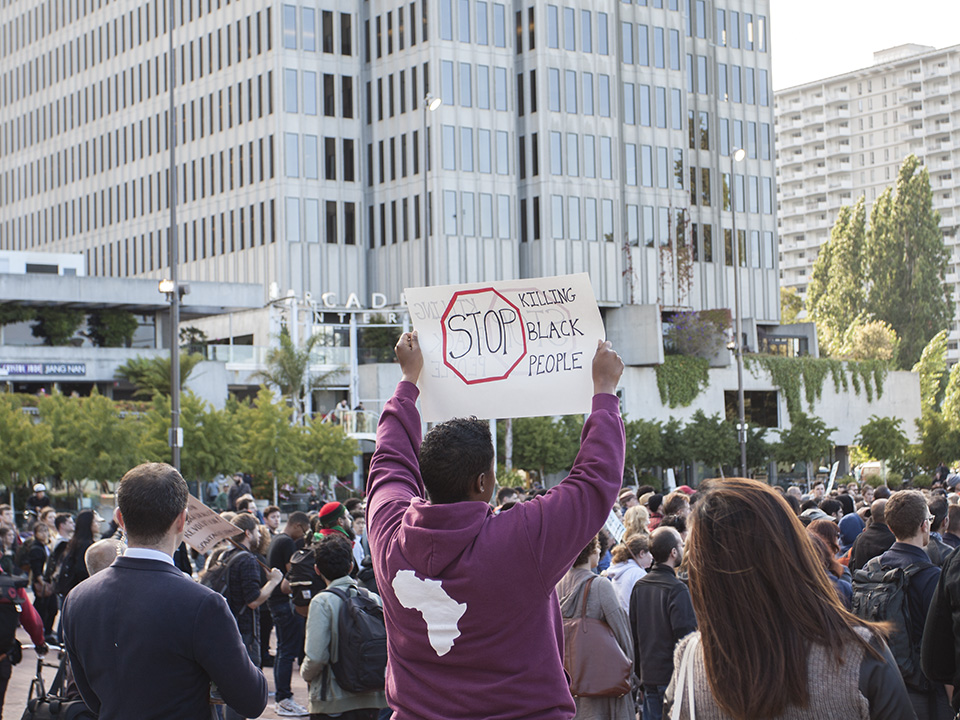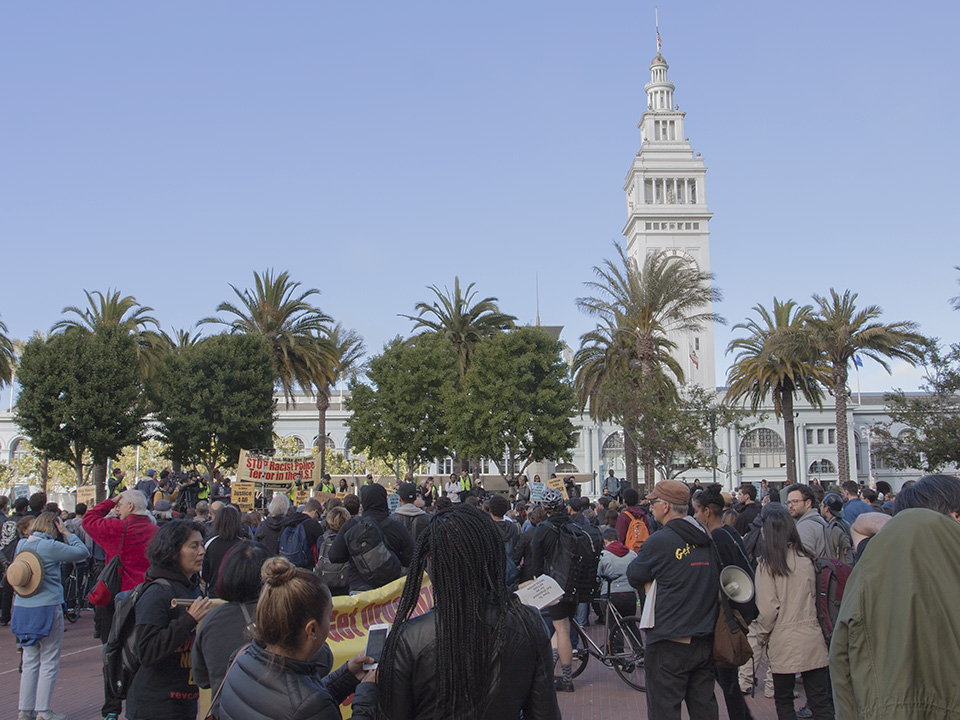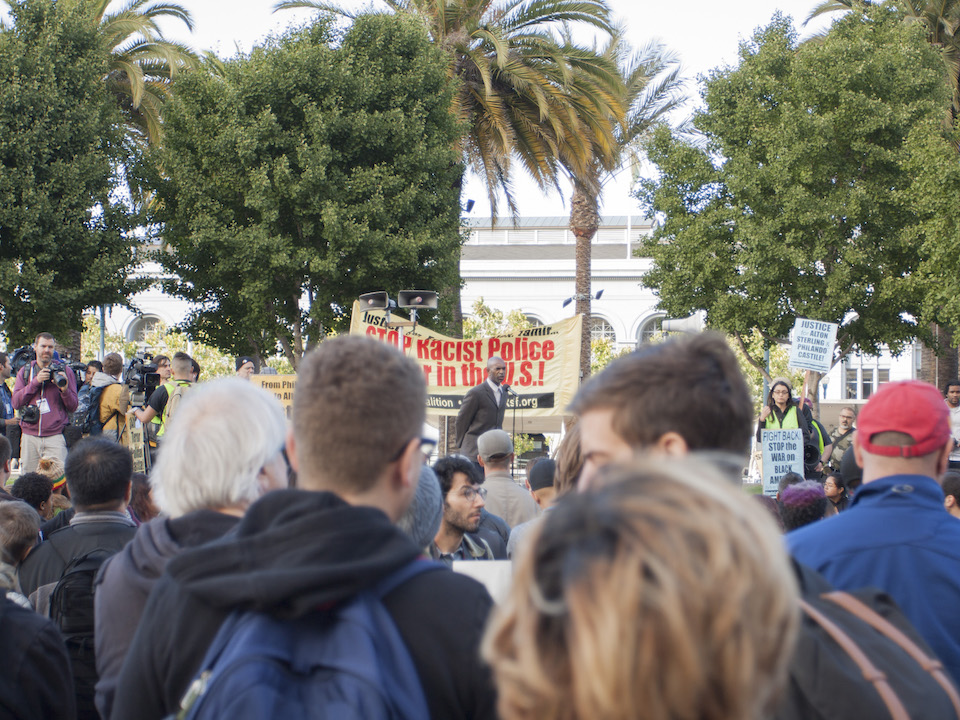 The rally began at Justin Herman Plaza and continued down Market Street, with the crowd chanting and holding signs. At the intersection of Powell and Market, the protesters sat down, creating a peaceful but powerful wall for traffic and shoppers trying to cross Market.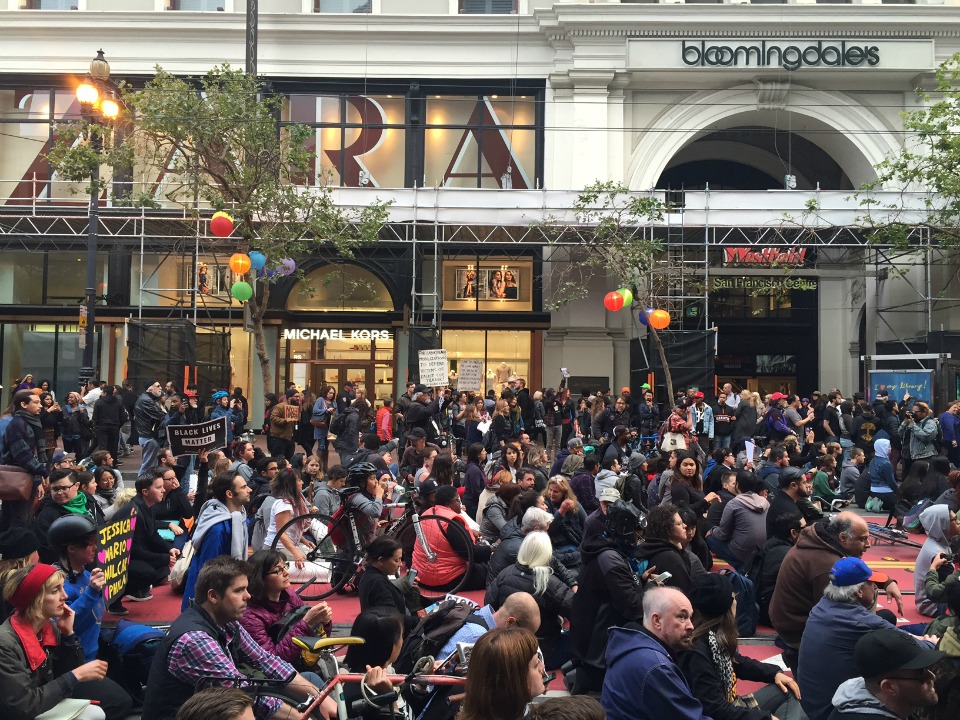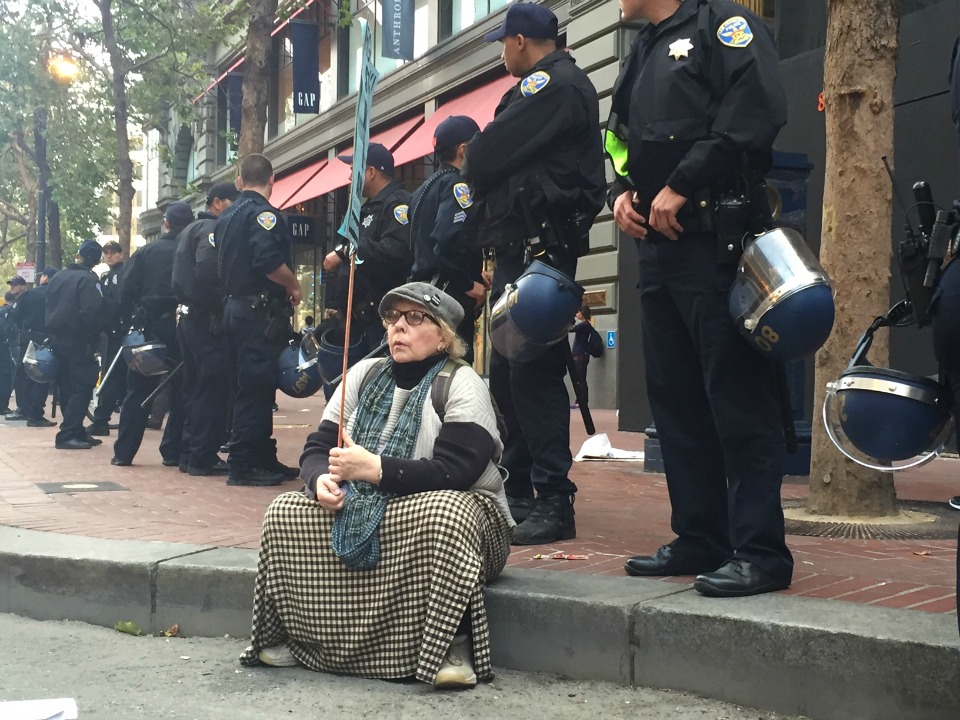 Police presence was heavy at the event, with rows of cops patrolling the sidewalks, and a large fleet of vehicles taking up the rear. But the crowd was smaller than expected—over 1,500 people RSVPed to the event on Facebook, but by our estimation, only about 400 protesters made the march to City Hall.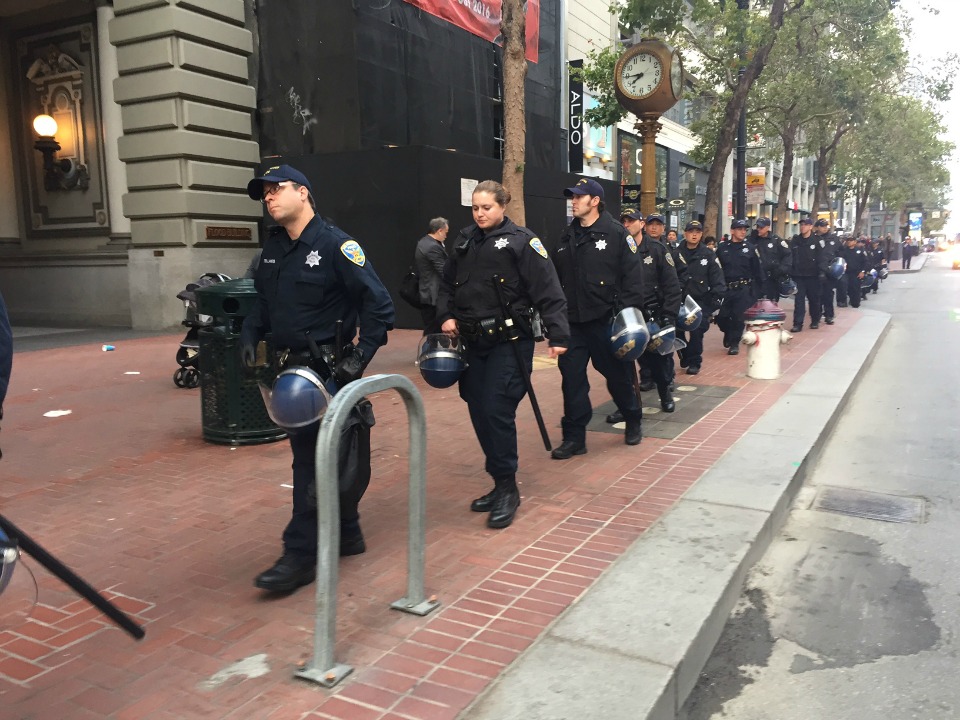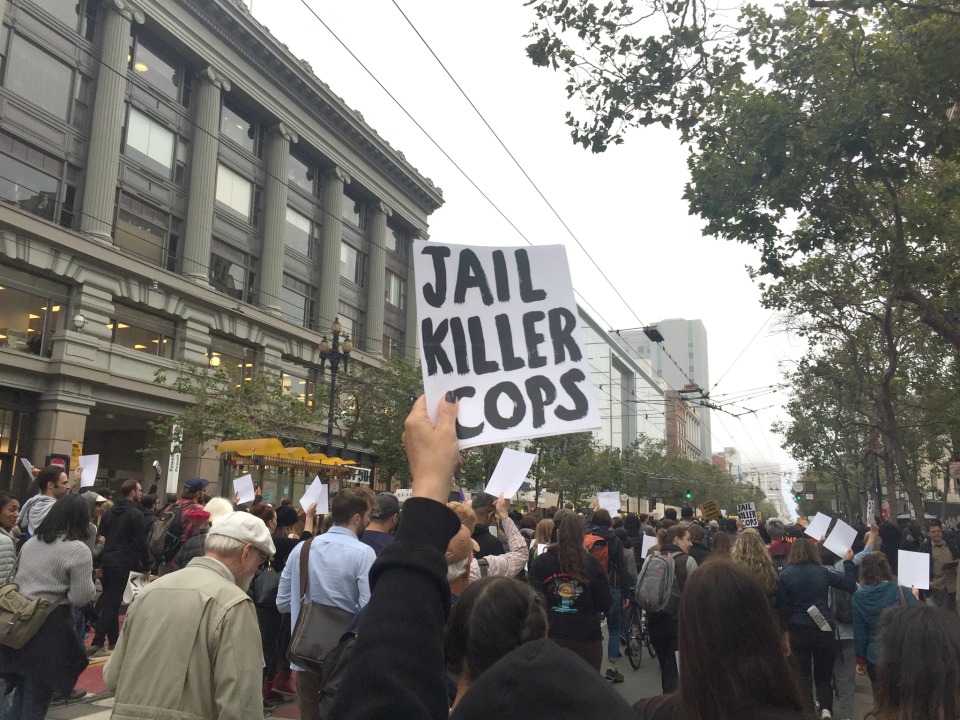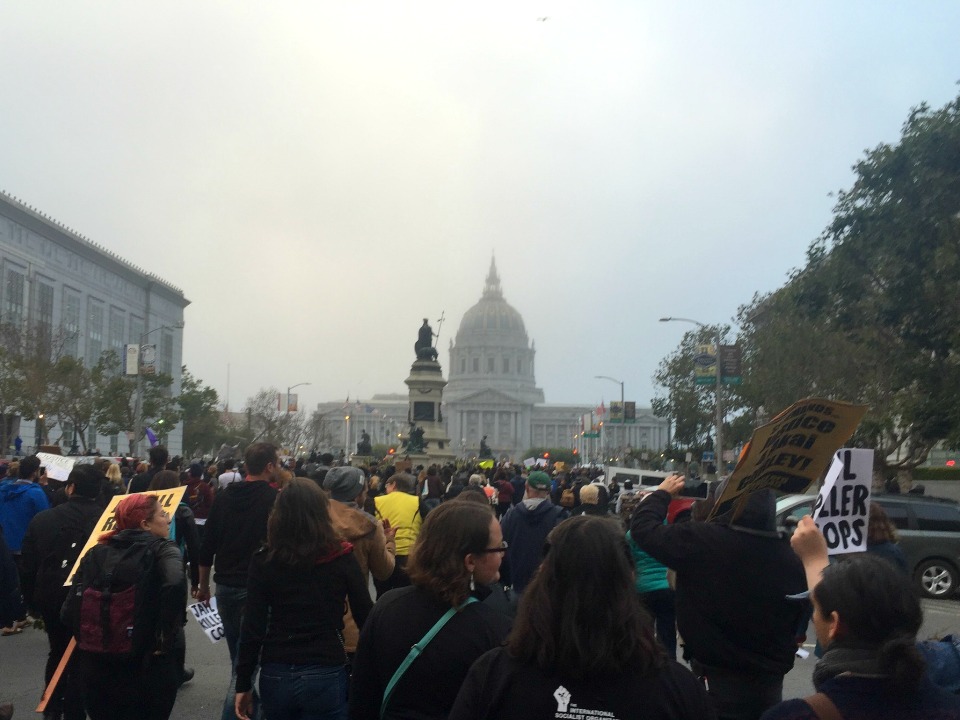 At Civic Center, representatives of local social activist groups, such as San Francisco Black Leadership Forum, San Francisco Black Lives Matter, Bayard Rustin LGBT Coalition of San Francisco and ANSWER Coalition, spoke to protesters. But members of the crowd were also welcome to take the mic to tell their stories, many of them calling for justice. 
Crowd chanting "#BlackLivesMatter" during protest outside #SanFrancisco City Hall. pic.twitter.com/ClMz0wTrWt

— Joel Angel Juárez (@jajuarezphoto) July 9, 2016
The protest was peaceful but powerful, with speeches running for several hours. By 10:30pm, the crowd wound down, with many people heading home, but some protesters remained at the intersection of 9th & Market, where they "blocked the intersection for three hours, until 1:15am," according to tipster Jer. "The police finally gave the protesters an ultimatum to disperse, which they did."
Market and 9th blocked by a block party full of rebellion and regenerative energy #frisco500 #AltonSterling #sf pic.twitter.com/yoiCN2vVIR

— nancypili (@nancypili) July 9, 2016